The season seems to be in an exciting phase, and the release of the FIFA 22 Ligue 1 Team of the Season (TOTS) is undoubtedly causing a fuss among thousands of football fans. Imagine your favorite young talented soccer player on the list. That's pretty fascinating, as we guess.
Also, the fact that the choice is dominated by the Paris Saint-Germain Clubs adds to its buzz. However, remember that the list also includes many other prominent clubs. But to clear the shore, this post reviews all players in the selection and their position, rating, and performances. Let's dive right into the details!
FIFA 22 Ligue 1 Team of the Season (TOTS): Goalkeeper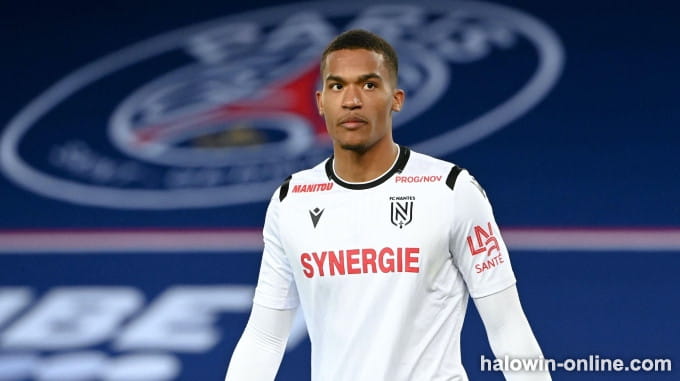 No other goalkeeper can match Alban Lafont in the FIFA 22 League 1 Team of the Season. With his incredible goal stopper talent, this 23-year-old French goalkeeper has been rated 94 in tournaments. Note! This is not surprising as Alban Lafont has always brought joy to all FC Nantes fans. Also, keep in mind that he has become the youngest ever goalkeeper since the age of 16. Likewise, he joined the club in 2019, helping FC Nantes to win and maintain its status during his stay.
FIFA 22 Ligue 1 Team of the Season (TOTS): Attackers
Lionel Messi (Paris Saint-Germain)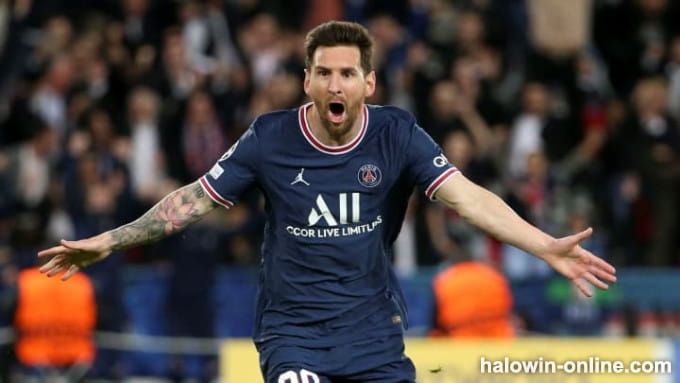 Definitely! You expect Lionel Messi to be on the list. But, of course, this 35-year-old professional soccer player is at the top of the thousands. The arrival of Messi at PSG in 2021 can only make a big difference in the club's income and status. Let's talk about how skilled he is. Check out the FIFA highlights! Messi appears everywhere. His ability to attack as a right winger cannot be overemphasized. He finished the season campaign with 11 goals and 14 assists. It's no wonder he's rated 97. Remember that hundreds of thousands of football enthusiasts, including us, are fans.
Kylian Mbappe (Paris Saint-Germain)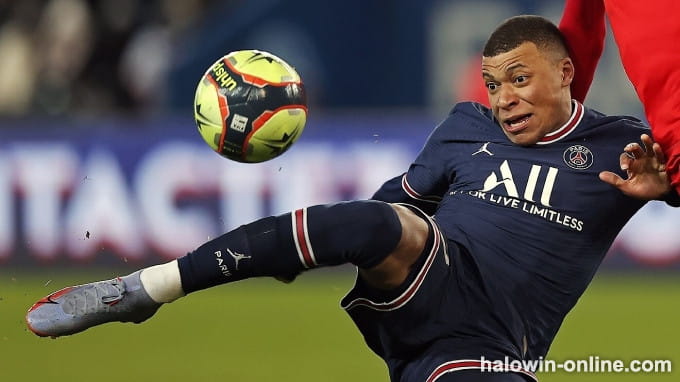 Its center forward, Kylian Mbappe, is another full-fledged Paris Saint-Germain player. He has been in the club since 2017, and his influence cannot be ignored. He's named the Ligue 1 Player of the Year in three seasons. Not only that! He was the top scorer in League 1 for four consecutive seasons. So, you'll agree that he deserves those spots. But, more importantly, his performance this season earned him 97 ratings.
Neymar Jr (Paris Saint-Germain)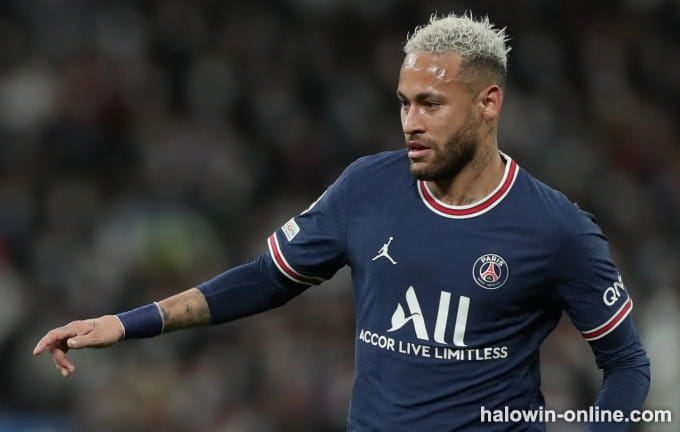 Another PSG player? Yes! Neymar ends the season with a rating of 96. Despite being a left winger, he manages a position that exceeds expectations. His incredible performance throughout the season is worthy of discussion. If you want to know, Neymar has been playing for Paris Saint-Germain since 2017. He is also a good goal scorer; he finished the season with 15 goals.
Wissam Ben Yedder (AS Monaco)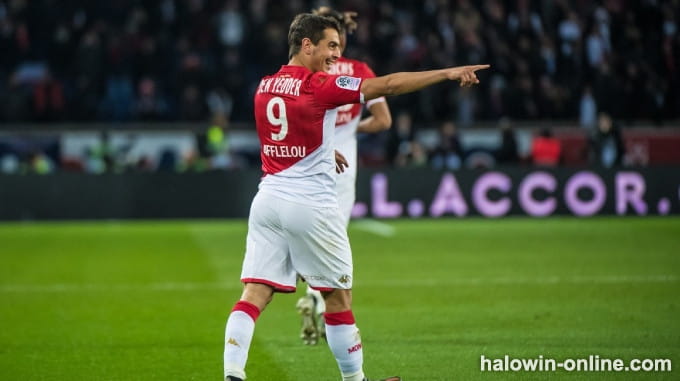 There is no discussion! This 31-year-old AS Monaco pro forward helped his team make a name for themselves last season. You can check out the FIFA 22 match on YouTube. The goal of Wissam Ben Yedder is displayed on the screen. It's just to emphasize that he is a top scorer better than anyone else, especially when it comes to penalties. He also reached a 95 rating in FIFA 22 Ligue 1 season.
Martin Terrier (Stade Rennais FC)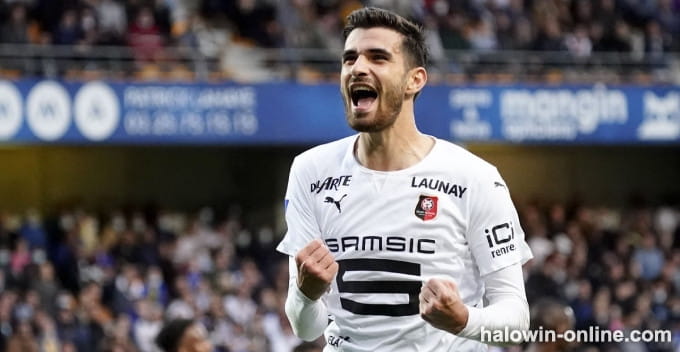 Martin Terrier is another outstanding striker in League 1 FIFA 22. He played in the league as a left winger in 37 games with 21 goals and 3 assists. He is also best known for his long pass accuracy and goals. His contribution to his team earned him 92 ratings. If Stade Rennais has only one backbone, it's Martin Terrier.
FIFA 22 Ligue 1 Team of the Season (TOTS): Midfielder
Lucas Paqueta (Olympique Lyonnais)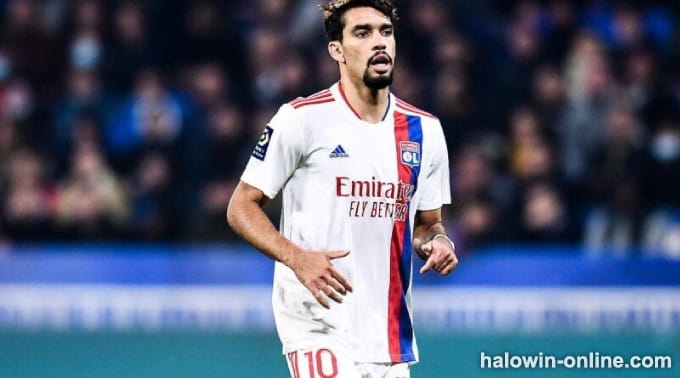 Looking for the best-attacking midfielder for the league? The 24-year-old Lucas Paqueta is the first choice. Tell us! Who thought Olympique Lyonnais would be on the TOTs? Of course, none. But given Luka's impressive performance, incredible passes, and tournament assists, there's no doubt why he made a list. Moreover, all these put up to his 94 ratings.
Aurelien Tchouameni (AS Monaco Football Club SA)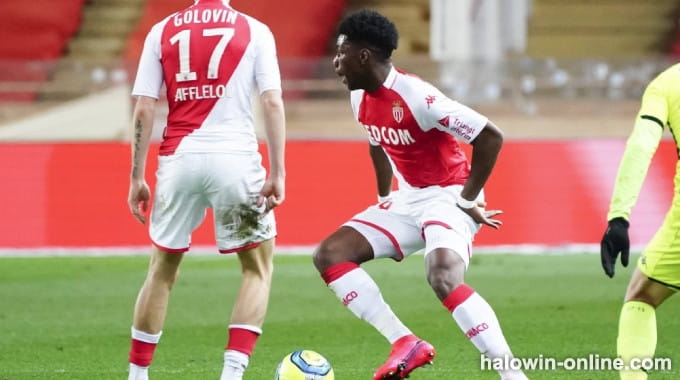 Aurelien Tchouameni is rated 94 like Paqueta. The young professional soccer players play in the club as central defensive midfielders (CMD). Most soccer fans love Aurelien Tchouameni because of his 5-star movement skills. The 22-year-old professional footballer is as fast as a hare. So you can imagine how quickly he would pass the ball. In the meantime, we hope to see him better next season.
Dimitri Payet (Olympique de Marseille)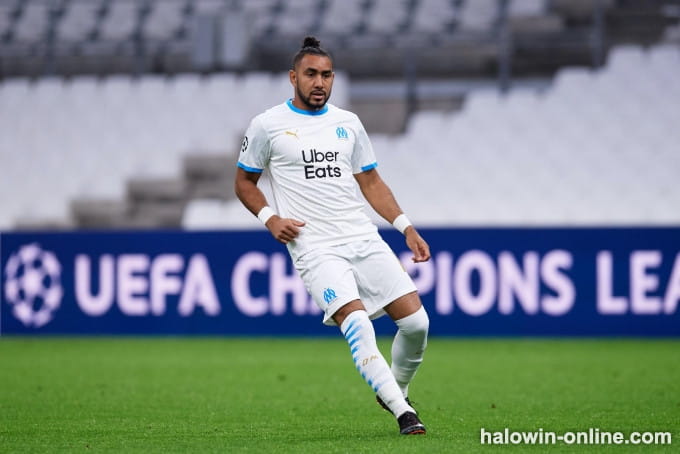 No other midfielder can compete against Dimitri Payet of Olympique de Marseille club regarding accurate free kicks. Furthermore, you can notice him with his awful attacking and dribbling skills. You will hardly see a footballer that features all this, but Payet's case is different. The number of assists and goals he has recorded in the league gives him a rating of 93.
Seko Mohamed Fofana (Racing Club de Lens)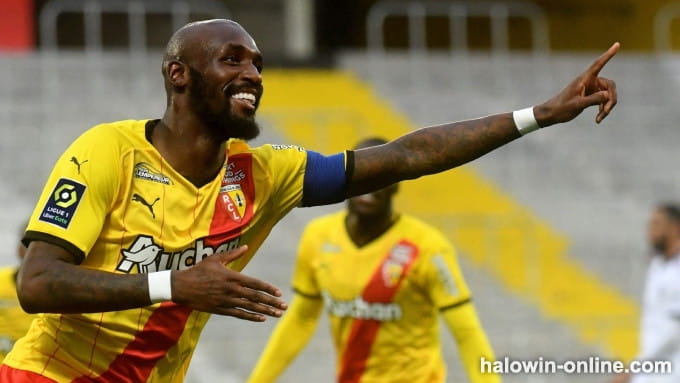 We're sure it's confusing to see a player from Racing Club de Lens on the selection list. But never mind, the 27 years old footballer deserves some accolades this season. His contribution to his club achievement in the season was worth it. Haven't you heard that he's also perfect at running with the ball? Predictably, FIFA rated him 92.
Matteo Guendouzi (Olympique de Marseille)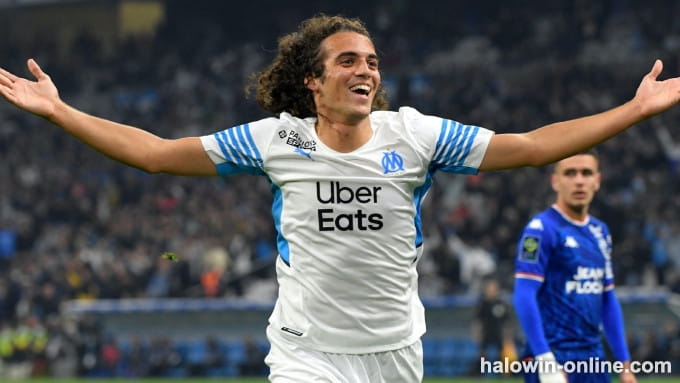 Fortunately for Olympique de Marseille, Matteo Guendouzi is a good attacking midfielder. This means that the club is packed up with rare gems. With a rating of 91, the marauding French midfielder is as smart as a whip. As a result, his remarkable goals and assists give the team more victory than any other team.
FIFA 22 Ligue 1 Team of the Season (TOTS): Defenders
Marquinhos (Paris Saint-Germain)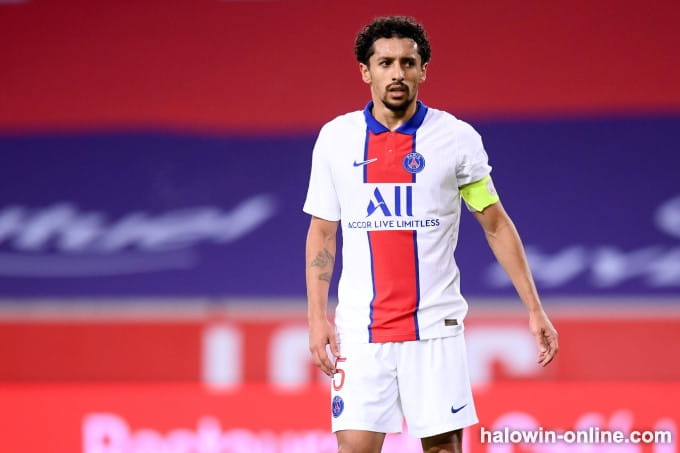 Rated 95, Marquinhos is another vibrant player that made (Paris Saint-Germain) a very classic club. Plus the high defensive rating, Marquinhos becomes the fan's choice. Furthermore, his dribbling skills, perfect short and long passing, and ball movement all-star rating earn him FIFA 22 Ligue 1 TOTs.
Nuno Mendes (Paris Saint-Germain)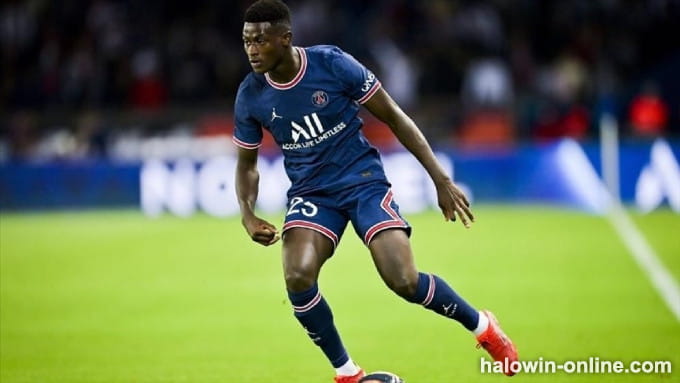 Nuno Mendes also played a vital role in the success of PSG in the last FIFA Ligue 1 season. This young lad offered just 1 assist with 0 goals in this league, but his passing accuracy is 89%. However, his overall rating for FIFA 22 is 93. No doubt! Nuno Mendes exerts a bit of control in the league.
William Saliba (Olympique de Marseille)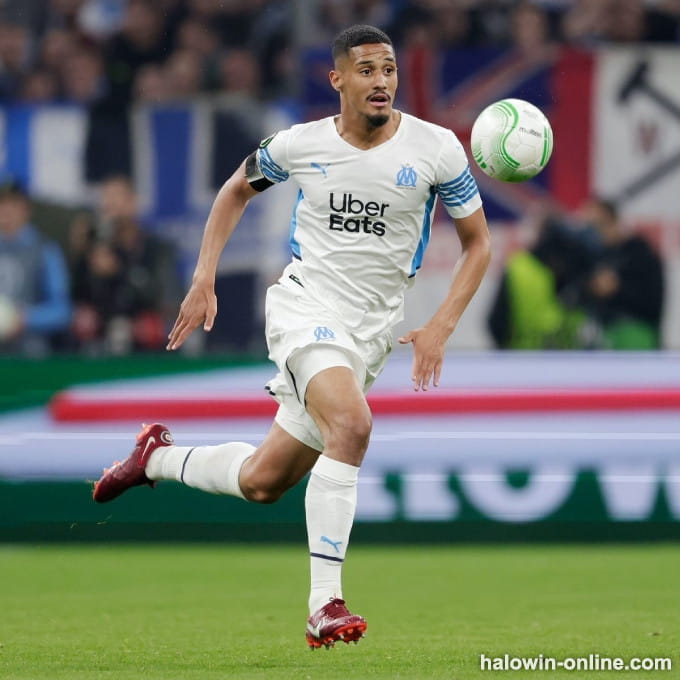 If only one slot is left for all Olympique de Marseille players, William Saliba will definitely live for the day. Then speaking of defenders, this center-back star player recorded reasonable contributions just like other team players. Likewise, his ability to give accurate shots is quite commendable.
Jonathan Clauss (Racing Club de Lens)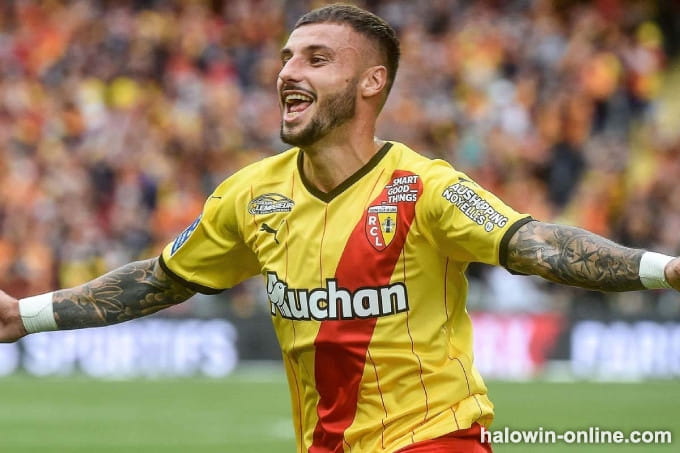 The FIFA 22 Ligue 1 Team of the Season selection is incomplete without Jonathan Clauss. This France football player is on FIFA Trending news. So far, he has continued to create outstanding merits with engaging tracking for his club. In the end, he's rated 91.
Read More hot topics About FIFA
Top FIFA Online Betting Site in the Philippines: Halowin Bet
If you want to make real money from FIFA betting, join Halowin Bet, one of the most reliable online FIFA betting sites in the Philippines.On the Halowin Bet, you can find a variety of sports betting. We select only legit and reliable FIFA online betting sites that are 100% sure of their honesty and safety, what's more, you can bet on sports weekly to win bonuses now!
Each FIFA bet has its odds, and profit will vary too. Please always remember: Higher odds come with higher risk. Go forward with the Halowin Bet in the Philippines to win ₱1100!