FIFA RANKINGS: The 5 Best FIFA 22 Brazil Players Who Aren't Neymar
2022/07/12
Play Now
India Bonus
It's a FIFA World Cup year, which is excellent news for football fans everywhere – not least in Brazil, the nation with the proudest World Cup record. Not only have the Selecao won football's biggest prize a record 5 times, but they've also produced arguably the best players the tournament has ever seen; Pele, Romario, and Ronaldo, to name just 3.
Right now, Neymar is the jewel in Brazil's football crown having scored 74 goals in 119 appearances. He certainly has all the attributes to dominate in Qatar this November and December. But which other samba stars should we watch out for? In this article, we rank our top 5 Brazil potential match-winners.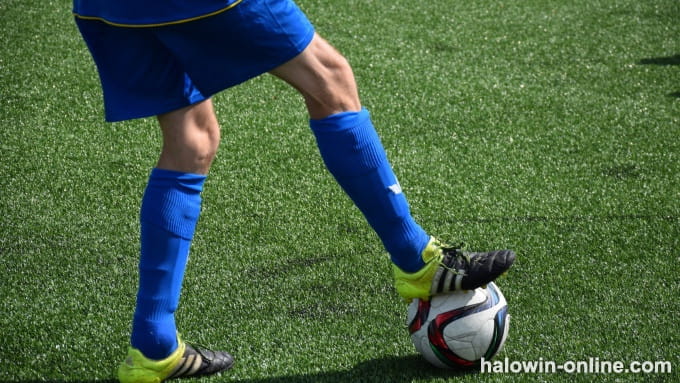 FIFA 22 Brazil Players Rankings- Samba Superhero #5: Raphinha
It's been a summer of speculation surrounding the future of Leeds' winger Raphinha. Barcelona is the favorite to land the Brazilian in a bumper £60 million transfer that will reportedly see the player earn a lucrative £5.2million per year. That works out to be £100,000 a week, a mega £40,000 increase on the winger's current weekly wages at the Elland Road club. And while Arsenal and Chelsea have also been strongly linked with the player, it seems that Camp Nou is his favored destination. But what sort of player would the Catalan club get for their investment?
Well, in short, Raphinha is electric. He played a key role in securing Leeds' Premier League safety last season, notching 11 goals in 35 appearances. That included a vital goal in the win at Brentford on the final day to ensure the Yorkshire club retained its top-flight status for another season.
Predominantly a right-winger who likes to cut in-field, the former Rennes player can also line up as a center forward. He runs tirelessly and isn't afraid to put in a tackle (one of the reasons Leeds fans held him in such high esteem). Apart from his pace, one area he excels in is striking the ball from distance. FIFA 22 players will know his Shot Power scores an impressive 81 and his Long Shots a decent 74. Don't bet against him scoring an absolute peach at this winter's 2022 World Cup in Qatar.
FIFA 22 Brazil Players Rankings- Samba Superhero #4: Richarlison
Another player who's enjoyed a big summer is Tottenham's new £60 million signings, Richarlison. The former Everton striker was loved on the Blue half of Merseyside for his full-blooded play. Last season he netted 10 times and registered 5 assists in 30 Premier League matches; 6 of his goals came in his final 9 games to help Everton avoid their first relegation since the 1950s.
Richarlison isn't a typical Brazilian attacker. He works hard, never giving defenders a moment's rest. And he's just as happy scoring scrappy goals as 30-yard screamers. He also plays on the edge – he's petulant, occasionally guilty of play-acting, and prone to moments of rashness (he was once sent off against Everton's bitter rivals Liverpool for a reckless challenge on Thiago). In short, he's the sort of player opposition fans love to hate.
But he has the potential to star for Brazil and his record is impressive – he's scored 14 goals in 36 international appearances. The fact that he can play anywhere in a front three certainly helps his cause.
FIFA 22 Brazil Players Rankings- Samba Superhero #3: Casemiro
Now for a completely different type of player altogether. Casemiro may not have the step-overs, the mazy dribbles, or the spectacular goals of Neymar, but in his own, quiet way he's every bit as effective.
The Real Madrid star is an experienced campaigner now at 30 years old and there are few better players in world football at breaking up possession. For evidence, take a look at his performance in the 2022 UEFA Champions League final against Liverpool: in Los Merengues' 1-0 victory, Casemiro had a block, 3 clearances, and 3 interceptions. He also created a chance and won 3 of the game's 4 tackles. He's a player who puts his teammates first and does the dirty defensive work which frees up his midfield partners to create chances and get forward.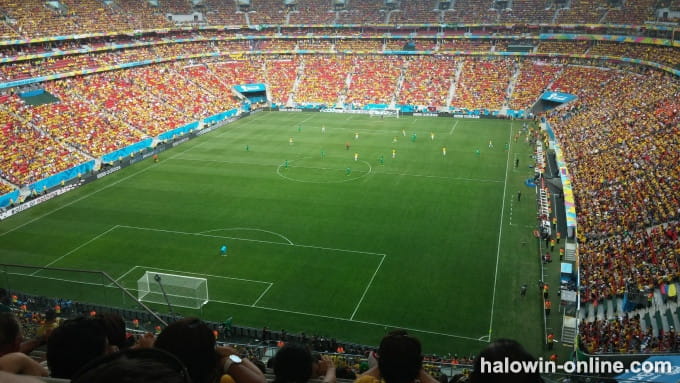 FIFA 22 Brazil Players Rankings- Samba Superhero #2: Alisson Becker
The best goalkeeper in the world? There's a strong case to be made for Alisson Becker. The Liverpool no1 is a sensational shot-stopper who's a calm presence in the Reds' rearguard. But arguably his greatest strength is his ability on the ball. If you need evidence of his slick feet, check out his incredible Cruyff turn under pressure from Bruno Fernandes during Liverpool's April 2022 derby win against Manchester United. The goalkeeper had possession of the ball in his 18-yard box with the Portuguese midfielder pressing him. Cool as you like, Alisson turned and dragged the ball back to leave Fernandes flailing.
And his ability to launch attacks could prove invaluable to Brazil in the FIFA World Cup; Alisson Becker has notched 2 assists for Liverpool since signing in 2018 (impressive stats for a keeper). Neymar and co will no doubt thrive off his distribution.
FIFA 22 Brazil Players Rankings- Samba Superhero #1: Thiago Silva
Is there a better defender in world football than Thiago Silva? Even at the age of 37, the evergreen Chelsea center-back is a dominant force. Last season he made 48 appearances for the Blues, lifting the Super Cup and Club World Cup. His invaluable experience and leadership qualities have made him a fan favorite at Stamford Bridge and those attributes are likely to be just as important for Brazil in Qatar.
The skipper's record for the Selecao speaks for itself. Thiago Silva's notched 107 caps and won the Copa America in 2018-19. Clearly, the 2022 World Cup will be his last chance to lift football's biggest prize and you can expect him to leave nothing in the tank as he bids to do so.
Read More hot topics About FIFA
Top FIFA Online Betting Site in the Philippines: EsballPH HaloWin Bet
If you want to make real money from FIFA betting, join EsballPH HaloWin Bet, one of the most reliable online FIFA betting sites in the Philippines.On the EsballPH HaloWin Bet, you can find a variety of sports betting. We select only legit and reliable FIFA online betting sites that are 100% sure of their honesty and safety, what's more, you can bet on sports weekly to win bonuses now!
Each FIFA bet has its odds, and profit will vary too. Please always remember: Higher odds come with higher risk. Go forward with the EsballPH HaloWin Bet in the Philippines to win ₱1100!
The previous sign up free ₱100 + registration bonus ₱88 casino activity has ended, but in order to continue to take care of the majority of EsballPH Halowin loyal players.
Now! EsballPH Halowin are once again launching the Register Free ₱100 Sign Up Bonus Sharing FB monthly FREE ₱38 Casino Promotion.
You can also click to enter the Online Casino Bonus & Promo introduction, which provides more diverse casino bonuses.