The art of defending is notoriously difficult to master. A badly-timed step out of position, slip, or brain fade rarely goes unpunished at the highest level. Thankfully for the future of the beautiful game, it's not an art that's dying. The legacies of greats such as Bobby Moore, Franz Beckenbauer, and Paolo Maldini are safe. That's because of the outstanding defensive talent that's coming through the ranks at the world's top clubs.
This article celebrates 4 of these FIFA trending defender stars. We'll outline what makes them such hot defensive prospects, explore the players' achievements so far and assess their potential. Just how far in the game can they go? Read on for our FIFA Trending defender list.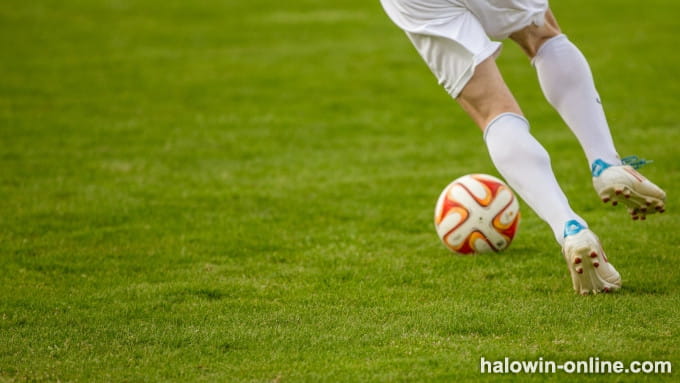 FIFA TRENDING DEFENDER #1: Josko Gvardiol (RB Leipzig & Croatia)
The Croat has a commanding presence for a player of such a tender age (20). The left-footed center-back was a regular in RB Leipzig's defense in 2021-22 and one of the reasons they had the joint meanest rearguard in the Bundesliga.
Going by Halowin Bet player ratings, Josko Gvardiol was Die Roten Bullen's third-highest ranked player in 2021-22, averaging 7.04 out of 10 per game. One of his key strengths is breaking up play: he tops the charts at RBL for interceptions. And he's good on the ball too - his passing success is a notable 84% and, surprisingly for a defender, he's the team's second-best dribbler, averaging 1.3 successful dribbles per game.
Josko Gvardiol's Overall Rating & Key Attributes
On FIFA 22, you'll want Josko Gvardiol in your team for Aggression (85), Strength (84), Sprint Speed (84), Jumping (83), Standing Tackle (83), and Sliding Tackle (80). Given his accomplished skillset, it's easy to see how he's already managed to notch 10 international caps. And why some of Europe's biggest-spending clubs are circling for his transfer.
Tottenham and more recently Chelsea have been linked with moves for his services this summer. Spurs, under Antonio Conte, are looking for a left-sided center-back to challenge the influential Ben Davies. While their London rivals are sizing up replacements for Antonio Rudiger, who left this summer to join Real Madrid. If Josko Gvardiol does make the move to England, he certainly has the attributes to thrive.
FIFA TRENDING DEFENDER #2: Jurrien Timber (Ajax & Netherlands)
The 20-year-old Dutchman has been heavily linked with a move to Manchester United this summer, having worked under United's incoming manager, Erik Ten Haag, for the past two seasons at Ajax. Whether a move happens or not remains to be seen. But should the Red Devils be able to tempt Jurrien Timber away from the Netherlands, what would they get for their money? According to former Ajax star Rafael van der Vaart, one of the most impressive qualities of the youngster is how comfortable he is in possession.
"Timber is so quick, light feet, always sharp, never panicking on the ball," the former Spurs man said of the 20-year-old. "Almost like a great midfielder in defense." That's backed up by his stats from 2021-22. Timber's pass success rate of 91.5% was the best of any player in the Eredivisie, while his 0.9 dribbles per game is exceptionally high for a central defender.
Jurrien Timber's Overall Rating & Key Attributes
This FIFA trending defender is the kind of youngster you'd want to snap up in a FIFA auction too. With an Overall Rating of 79 and 88 Potential, he'll grow into the game. Jurrien Timber's key attributes: Sprint Speed (86), Composure (84), Jumping (84), Standing Tackle (83), and Defensive Awareness (82).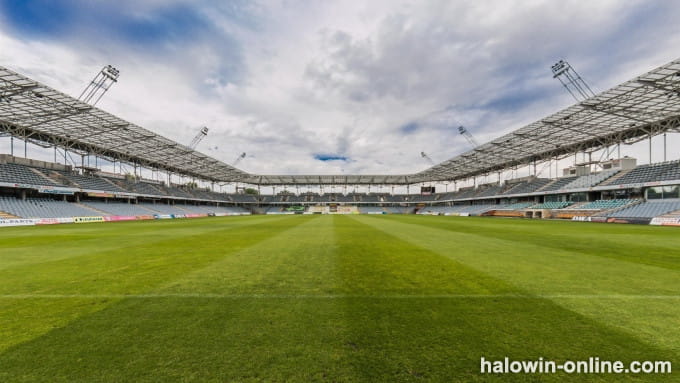 FIFA TRENDING DEFENDER #3: Sven Botman (Lille & Netherlands)
Another promising Dutch defender who regularly features in the transfer gossip columns is Lille's Sven Botman. A product of the Ajax academy, Botman moved to Lille in the summer of 2020 for €8.3m and his move proved to be an unqualified success.
Under manager Christophe Galtier, Botman made 45 appearances as Les Dogues defied the odds to pip Paris Saint-Germain to the 2020-21 Ligue 1 title. Alongside the experienced Portuguese star Jose Fonte, he formed part of the meanest defense in the French top division - Lille conceded just 23 goals all season. So it's no wonder that clubs across Europe are looking to splash some serious cash on the €31m-rated Dutchman; Newcastle and AC Milan are among his suitors
Sven Botman's Overall Rating & Key Attributes
If you sign Sven Botman for your FIFA 22 team you'll add aerial presence to your backline; Botman's Strength (88), Heading Accuracy (81), and Jumping (78) mean he's a force when it comes to defending set-pieces. His stats for Standing Tackle (82) and Defensive Awareness (79) show that he's very capable when the ball's on the ground, too.
FIFA TRENDING DEFENDER #4: Goncalo Inacio (Sporting CP & Portugal U21)
This highly-rated Portugal Under-21 international is another center-back who's been heavily linked with Manchester United. Wolves, who have a Portuguese manager (Bruno Lage) and a strong contingent of players from the Iberian nation are also keen on securing his services. When you look at Goncalo Inacio's stats, it's easy to see why.
Since making his debut in 2020, Ignacio has notched 70 appearances for Sporting, scoring 7 goals. In 2021-22 Goncalo Inacio clocked the fourth-highest number of minutes (2475) behind goalkeeper Antonio Adan (2970), his experienced central defensive partner Sebastien Coates (2636), and midfielder Matheus Nunes (2568). His solid tackling figures (1.4 per game) and club-leading clearances per game (2.4) show that he's defensively switched on, which contributed to Sporting's impressively low goals-against tally in the Portuguese Liga last season (only champions Porto conceded fewer than the Leões' 23).
Goncalo Inacio's Overall Rating & Key Attributes
Aged just 20, Goncalo Inacio is only going to get better. That's reflected in FIFA 22, where he has an Overall Rating of 78 with a Potential score of 87. As you'd expect, his defending attributes are impressive; you'll select him for his Defensive Awareness (80), Standing Tackle (82), and Sliding Tackle (78).
Read More hot topics About FIFA
Top FIFA Online Betting Site in the Philippines: Halowin Bet
If you want to make real money from FIFA betting, join Halowin Bet, one of the most reliable online FIFA betting sites in the Philippines.On the Halowin Bet, you can find a variety of sports betting. We select only legit and reliable FIFA online betting sites that are 100% sure of their honesty and safety, what's more, you can bet on sports weekly to win bonuses now!
Each FIFA bet has its odds, and profit will vary too. Please always remember: Higher odds come with higher risk. Go forward with the Halowin Bet in the Philippines to win ₱1100!