The big question is, will Cristiano Ronaldo state his retirement after the FIFA World cup 2022? Since the game of football was first played, there have been a great number of players gracing the field. From the likes of Pele and Maradona to Ronaldo(Denima) and Ronaldinho, along with a whole host of other players who Halowin Bet and football fans all wish could have appeared on the pitch all of the time, This reaffirms the idea that nothing is permanent and that Ronaldo we see now may, at some point in the future, become a fan in the same way that we are. On the other hand, Ronaldo does not consider himself to be of an age where he should retire just yet. In the next paragraphs, Halowin Bet presents two separate instances in which Ronaldo has declared that he has no plans to retire shortly.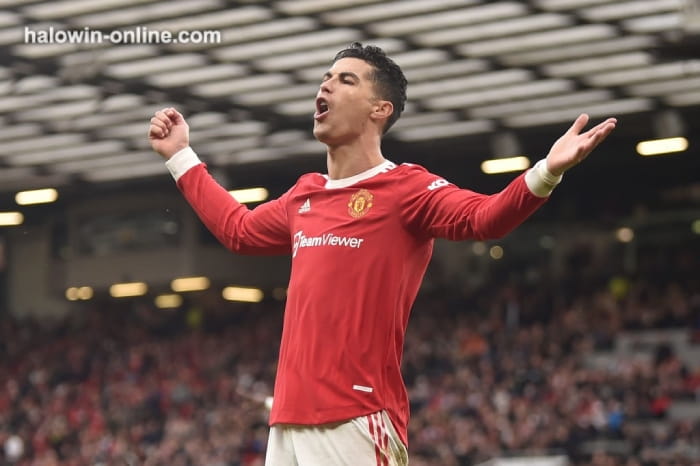 FIFA World Cup 2022: Ronaldo Speaks on Retiring Soon
Cristiano Ronaldo, who plays for Portugal and Manchester United, has denied any intention of hanging up his boots soon. After receiving a trophy at the Quinas de Ouro awards hosted by the Portuguese football federation (FPF) in Lisbon for being the all-time leading goal scorer for the Portuguese national team, Ronaldo stated that he would be interested in playing in the European Championship in 2024. The man, who is now 37 years old, gives the impression that he will not leave the stage anytime soon.
"My path in the national team is not over. We have many quality youngsters. I will be at the World Cup and I want to be at the European Championship."
Ronaldo will be 39 years old when the European Championships are held in Germany in 2024.
Ronaldo has played 189 times for his country's team and has scored 117 goals for them. After scoring two goals against Ireland in September 2021, Ronaldo surpassed Ali Daei's previous record of 109 goals.
The 2016 European Championship was held in France, and Ronaldo earned his very first major international prize during that competition. In later years, he was an integral part of the national side that won the UEFA Nations League.
In the forthcoming World Cup in Qatar in 2022, Cristiano Ronaldo will compete for Portugal for the 10th time in a major international competition. It is possible that the tournament in Qatar will be his final trip to the World Cup in an active capacity as a football player. Despite this, CR7 is eager to continue his career on the football pitch for at least a few more years.
The five-time winner of the Ballon d'r, at the age of 37, is present with the Portugal squad as they prepare for their upcoming matches in the UEFA League of Nations during the current international break. At this time, Ronaldo is playing for Manchester United, where he has only managed to score one goal in the Europa League competition for the 2022-2023 season.
FIFA World Cup 2022: Is this the First Time Ronaldo will Speak on His Retirement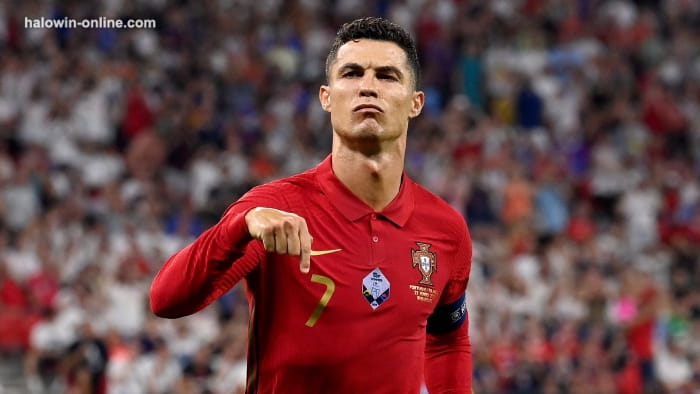 On the other hand, Halowin Bet found out it's documented that Cristiano Ronaldo had indicated in January that retirement was not even close to being on his mind. During the evening, during the event for FIFA's The Best awards, Ronaldo was honored with the Special Award for his goalscoring exploits with Portugal. He surpassed the international record with an astonishing 115 goals scored thus far in his career.
Ronaldo was quoted as saying:
"The people sometimes ask me how many more years I'm going to play, and I say I hope to play four, five more years. It's all about mentality."
"I still have the passion for the game and to score goals. I play football since I was five years old."
"When I go to the pitch, even in training, my motivation is still there."
"Even 37 soon, I feel good."
"I keep working hard. I love the game and have the passion. I want to continue. I hope to play maybe four or five years. It is all mental."
"If you treat your body good, when you need it, it will give back."
When questioned about what he attributes to his unwavering success over the past two decades, Ronaldo attributed it all to one single factor.
"You have to sacrifice as without sacrifice you achieve nothing."
"I started playing at the top level at 18 and I've been at the top of the game for 15 to 16 years.
"It's my dedication, my passion, my ambition to be working hard all the time."
"This is why I continue to be at the top of the world in terms of performance, trophies, goals, and records. I will continue."
FIFA World Cup 2022: Ronaldo's Notable World Records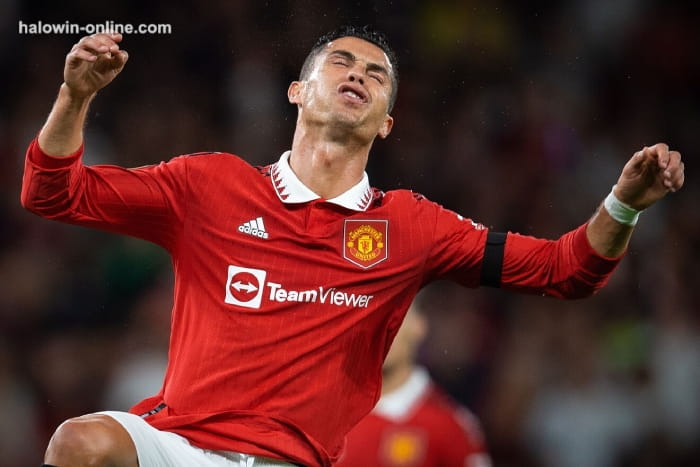 Cristiano Ronaldo holds the record for the most Ballon d'Or/FIFA Ballon d'Or awards ever won by a European player with his five successes during his career. Like all other football fans, Halowin Bet also considered Ronaldo as one of the best players of all time. He holds the record for most goals scored and most assists in the UEFA Champions League (140 and 42, respectively), as well as the record for most goals scored in the UEFA European Championship (14), its qualification stage (31), and the FIFA Club World Cup (7). He also holds the record for most goals scored in a UEFA Champions League season (17) and most international goals (117). He is one of the few athletes in recorded history to have accumulated more than 1,100 professional appearances during his career.
Ronaldo has amassed a total of 32 trophy victories in his senior career. In addition, he won at least five titles, competing against his friends in friendly competitions when he was younger.
FIFA World Cup 2022: Conclusion
Although there is no sign that Cristiano Ronaldo will be retiring anytime soon because he still enjoys playing the game of football, this does not mean that he will continue to play for the foreseeable future. His career has been a source of delight for him, and the fact that he has avoided injury throughout it motivates him to continue playing and setting records well into the near future. However, we do not anticipate that he will continue to play for the rest of his life because nothing can last forever. There is no question that the effects of his advancing age are already visible in his gameplay. Halowin Bet hope that Ronaldo will be completely healthy for the remainder of his career and beyond.
Read More hot topics About FIFA
Top FIFA Online Betting Site in the Philippines: Halowin Bet
If you want to make real money from FIFA betting, join Halowin Bet, one of the most reliable online FIFA betting sites in the Philippines.On the Halowin Bet, you can find a variety of sports betting. We select only legit and reliable FIFA online betting sites that are 100% sure of their honesty and safety, what's more, you can bet on sports weekly to win bonuses now!
Each FIFA bet has its odds, and profit will vary too. Please always remember: Higher odds come with higher risk. Go forward with the Halowin Bet in the Philippines to win ₱1100!