There's no disputing the other-worldly skill of Lionel Messi. Arguably the greatest player to ever kick a ball (although Pele, Maradonna, and Ronaldo may have something to say about that), the Argentine is treated with near-religious reverence in his home country. Every time you watch the man play it feels like a privilege. And over the years he's broken more records than an avid but extremely careless music fan. Sadly, at 34, he's closer to the end of his career than the beginning. But when he finally retires, who's going to star for the national team? Get ready, as we rank 5 of Messi's countrymen who have the potential to step out of his shadow and become massive stars in their own right.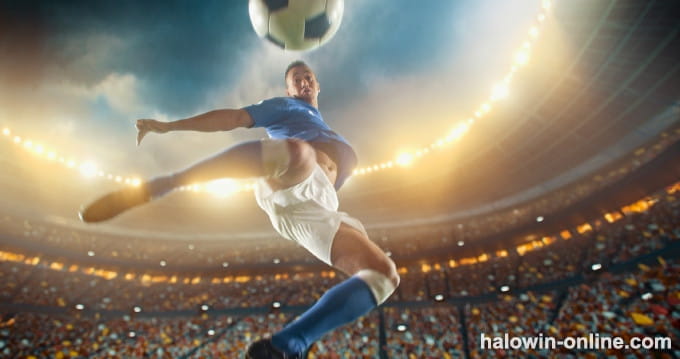 FIFA RANKINGS- Top Argentine Players #5: Julian Alvarez (Manchester City)
While Manchester City supporters are understandably excited about the summer signing of Erling Haaland from Borussia Dortmund, another incoming striker may be just as likely to get them off their seats next season.
Julian Alvarez, who's signed for £14m (€16.3m) from River Plate, is a highly rated attacker with an impressive scoring record in South America. He's netted 53 goals in 118 appearances for Los Millonarios and became the first player in the club's 121-year history to score 6 goals in the same game during an incredible performance against Allianza Lima in the Copa Libertadores in May. When Messi finally hangs up his boots, can Alvarez fill the void?
FIFA RANKINGS- Top Argentine Players #4: Lautaro Martinez (Internazionale)
Lautaro Martinez is one of the hottest strikers in Europe right now, coveted by several top clubs. His former manager Antonio Conte, now in charge at Tottenham, is said to be "crazy" about him. And when you look at his Serie A scoring record, it's easy to see why.
In 2021-22 Lautaro Martinez scored 21 goals in 35 appearances for Internazionale. The season before he netted 17 times in 38 matches, which helped the Nerazzurri secure the title. And his international stats are no less impressive. Capped 38 times by the Albiceleste, Lautaro Martinez has scored 20 goals. With a prolific record like that, it's no wonder he's drawn praise from none other than - you've guessed it - Lionel Messi, who's described him as "spectacular".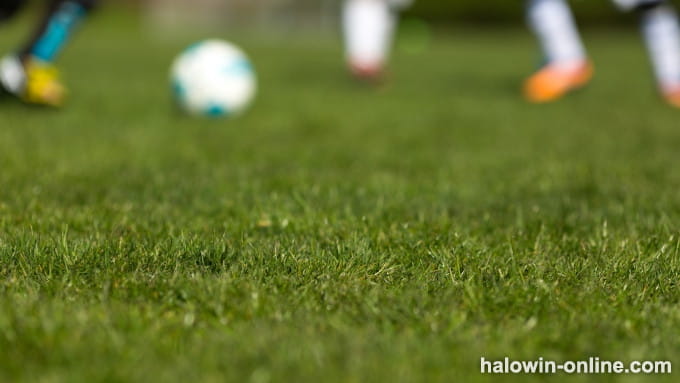 FIFA RANKINGS- Top Argentine Players #3: Alejandro Garnacho (Manchester United)
It's early days in the career of 17-year-old Alejandro Garnacho, but the signs are promising. Having joined Manchester United from Atletico Madrid in 2020, the winger was called up to the senior Argentina side in March 2022 and handed his club debut a few months later. He also managed to score twice in the final of the FA Youth Cup.
New United boss Erik Ten Hag has been impressed by what he's seen and is rumored to have expressed a desire to fast-track him into the first-team set-up at Old Trafford. Another admirer is Javier Mascherano, the former Liverpool and Barcelona star who's now in charge of the Argentina Under-20 team.
"Alejandro is a great player with a lot of growth potential," Mascherano said. "It is clear that by playing in the club he plays for, and above all the importance his club gives him for the future, it is up to him to show what he is capable of."
Can he fill Messi's boots? Watch this space.
FIFA RANKINGS- Top Argentine Players #2: Enzo Fernandez (River Plate)
While free-scoring Julian Alvarez rightfully earned a lot of attention at River Plate, it's another of the club's youngsters who may go on to become his country's leading star. Enzo Fernandez is a box-to-box midfielder who's scored 9 goals and registered 6 assists in 24 league and cup appearances for Los Millonarios this season.
And that form has earned the 21-year-old a big-money move to Europe. English champions Manchester City were rumored to be interested in securing his services, along with AC Milan, Juventus, and Wolves. But Portuguese giants Benfica have swooped with a price tag rumored to be €10millon plus € 8 million in add-ons, which could prove a bargain given the Argentinian's potential.
Enzo Fernandez hasn't been capped at the international level yet, but you would think it's only a matter of time. What's particularly eye-catching is that nearly all of his strikes have been hit from outside of the box; he certainly has a knack for scoring spectacular goals. And if his explosion onto the scene this season is anything to go by, we could be set to witness a rapid rise.
FIFA RANKINGS- Top Argentine Players #1: Cristian Romero (Tottenham)
Ok, so Cristian Romero is a completely different type of player to Lionel Messi. The center-back is a snarling, uncompromising presence for both club and country but there's no denying his star quality.
Tottenham fans - who undoubtedly have a soft sport for Argentines, having sung the names of Osvaldo Ardiles, Ricky Villa, and Mauricio Pochettino over the years - have taken to the Cordoban as though he was one of their own. Having joined the club from Atalanta last summer, he excelled in his debut Premier League season and played a major contribution as Spurs qualified for the UEFA Champions League.
But Cristian Romero's international record is even more impressive. Argentina hasn't conceded in any of their last 9 games when the defender has played. That's one of the reasons why Messi was reportedly desperate for his old club, Barcelona, to sign his compatriot before Spurs swooped.
Read More hot topics About FIFA
Top FIFA Online Betting Site in the Philippines: EsballPH HaloWin Bet
If you want to make real money from FIFA betting, join EsballPH HaloWin Bet, one of the most reliable online FIFA betting sites in the Philippines.On the EsballPH HaloWin Bet, you can find a variety of sports betting. We select only legit and reliable FIFA online betting sites that are 100% sure of their honesty and safety, what's more, you can bet on sports weekly to win bonuses now!
Each FIFA bet has its odds, and profit will vary too. Please always remember: Higher odds come with higher risk. Go forward with the EsballPH HaloWin Bet in the Philippines to win ₱1100!
The previous sign up free ₱100 + registration bonus ₱88 casino activity has ended, but in order to continue to take care of the majority of EsballPH Halowin loyal players.
Now! EsballPH Halowin are once again launching the Register Free ₱100 Sign Up Bonus Sharing FB monthly FREE ₱38 Casino Promotion.
You can also click to enter the Online Casino Bonus & Promo introduction, which provides more diverse casino bonuses.