Ronaldo, Miroslav Klose, Gary Lineker, Toto Schillaci... just a few of them have won the Golden Boot for the top scorer in the World Cup. But who will it be this year?
With just over four months to go until this year's tournament in Qatar, we're assessing the chances of some of the strongest forwards in international competition. In FIFA Predictions Part 2, the analysis continues on players 6 to 10 who will hit the net multiple times this winter. Read on for more FIFA predictions.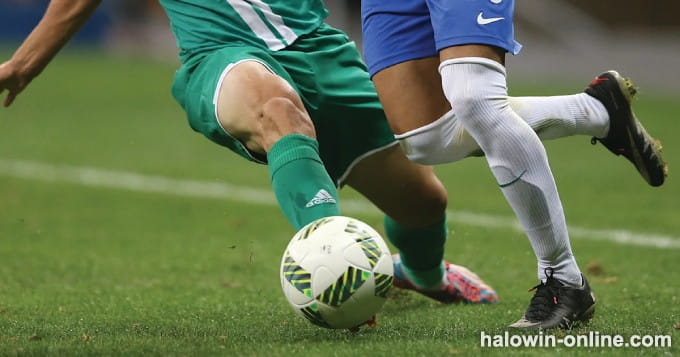 FIFA PREDICTIONS- likely World Cup top scorers #6: Cristiano Ronaldo (Portugal)
We're not making the boldest of FIFA predictions by touting the Portuguese legend as a likely Golden Boot winner. After all, Cristiano Ronaldo is the all-time leading goalscorer in international football with 117 goals in 189 appearances (correct as of 15 July 2022).To put that into context, he's scored 31 goals more than Lionel Messi, having played 27 more matches.
What's more, in his last major tournament, CR7 topped the scoring charts with 5 goals and in the process set several new milestones.
When he netted a penalty during a group game against Hungary, he broke France icon Michel Platini's previous record of 9 goals scored at the European Championships (Cristiano Ronaldo went on to score his 11th in stoppage time). He also became the oldest player to score for Portugal at a major tournament, aged 36 years, 130 days. And he overtook Andriy Shevchenko as the oldest player to score at least two goals in a European Championship match.
In short, this guy is constantly raising the bar. Given that Cristiano Ronaldo has scored at every World Cup he has been involved in, expect more records to be shattered in Qatar.
FIFA PREDICTIONS- likely World Cup top scorers #7: Darwin Nunez (Uruguay)
From a World Cup veteran to a debutant. There should be great excitement around Liverpool's £85-million man when he arrives at his first finals this November. Darwin Nunez's appearances for Uruguay have so far been limited - he's still only 23 and injury ruled him out of last year's Copa America. But there's no denying his potential to become a leading light for his country, taking over from aging stars Luis Suarez and Edinson Cavani. Both are 35, so this is likely to be their last World Cup.
Last season, for Benfica, Darwin Nunez scored 34 goals in 41 appearances and caused havoc for opposition defenders with his speed and power. He and his Uruguay teammates have been handed a potentially tricky group in Qatar - they face South Korea, Portugal, and Ghana. But if Darwin Nunez starts with a bang, qualification should be a formality.
FIFA PREDICTIONS- likely World Cup top scorers #8: Neymar (Brazil)
Finalists at last year's Copa America, Brazil will - as ever - be among the favorites to lift the World Cup trophy in December. And the poster boy for their campaign will undoubtedly be Neymar.
The Paris Saint-Germain forward certainly has his detractors; let's face it, he's not exactly the first name that springs to mind when you think of a 'team player.' And then there's the diving, histrionics, and general attempts to con match officials, which aren't to everyone's taste. But in terms of talent - and goal stats - he is, without doubt, the Selecao's leading light.
Neymar has netted 74 goals in 119 international appearances - he's just three behind Pele on the all-time list (although his goals per game ratio aren't as impressive as the legend's 0.84). And he has plenty of World Cup experience; in 2014 he finished joint-third top scorer with 4 goals, 4 years later he added another 2 goals to his tournament tally.
Clearly, to win the Golden Boot in 2022, he'll need to up his scoring rate. But that's possible when you consider his supporting cast - Vinicius Junior, Raphinha, and Richarlison are among the creative sparks likely to play around Neymar, making Brazil's forward line a handful for any opponent.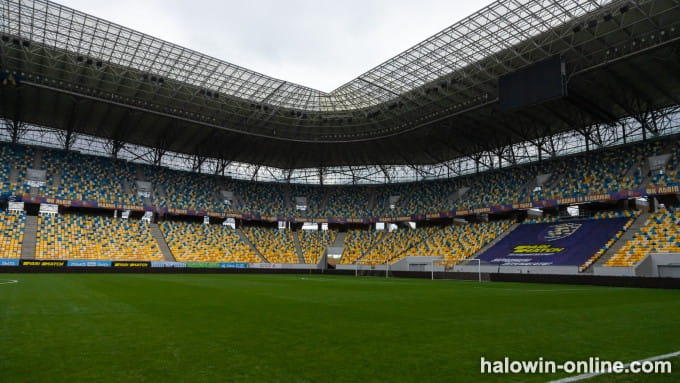 FIFA PREDICTIONS- likely World Cup top scorers #9: Kylian Mbappe (France)
The best forward line of any World Cup team? There's a strong argument to be made for holders France. Let's start with Kylian Mbappe.
Still aged just 23, his goal-scoring record at the club level is phenomenal. The Paris Saint-Germain striker has finished as Ligue 1 top scorer for the past 4 consecutive seasons. He's netted 119 times in 142 top flight appearances since signing from Monaco in 2017 and has been named the division's player of the year three times.
And if his first World Cup experience was anything to go by, we can expect big things in Qatar.
In Russia 2018, Kylian Mbappe became only the second teenager (after Pele) to score at the international tournament and he finished joint-second in the goal charts with 4 - including 2 in a crunch knockout tie against Argentina and 1 in the final against Croatia. So he can certainly produce the goods on a grand occasion.
Given the quality Les Bleus have in their squad, Kylian Mbappe won't have to do it all himself. But there's every chance he might.
FIFA PREDICTIONS- likely World Cup top scorers #10: Karim Benzema (France)
Karim Benzema enjoyed the best season of his career in 2021/22 - no question.
The Real Madrid marksman netted 44 goals in all competitions, eclipsing his own previous best for a single campaign. He also finished as the leading scorer in both La Liga (27) and the Champions League (15), helping the Spanish side win both trophies. His performances in the knockout stages of Europe's elite competition were legendary - particularly his 17-minute hat-trick to cap a remarkable comeback against Paris Saint-Germain in the round of 16.
It seems as though, at 34, Karim Benzema is improving with age. And given that he was omitted from France's squad for the previous two major tournaments after being arrested in a blackmail scandal, he'll be eager to make up for a lost time in Qatar.
Read More hot topics About FIFA
Top FIFA Online Betting Site in the Philippines: Halowin Bet
If you want to make real money from FIFA betting, join Halowin Bet, one of the most reliable online FIFA betting sites in the Philippines.On the Halowin Bet, you can find a variety of sports betting. We select only legit and reliable FIFA online betting sites that are 100% sure of their honesty and safety, what's more, you can bet on sports weekly to win bonuses now!
Each FIFA bet has its odds, and profit will vary too. Please always remember: Higher odds come with higher risk. Go forward with the Halowin Bet in the Philippines to win ₱1100!