The FIFA World Cup is an international men's football championship held every four years and competed for by senior national teams. The 22nd edition of the tournament is planned to take place in 2022. The event is slated to go down in Qatar between the dates of Nov. 21 and Dec. 18, 2022. In this article, we put together 8 top matches that you cannot afford to miss in the group stage.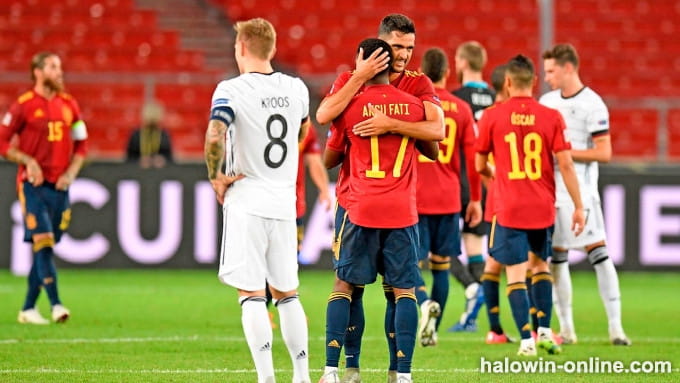 FIFA 22 Match-Group Games to Watch #5: Spain vs Germany
This matchup between two of the world's most renowned soccer teams on the group stage is a must-see. Spain, the team that won the World Cup in 2010, will face the team that triumphed four years later. It's a rematch of Spain's 1-0 semi-final win in 2010 and their 1-0 championship win in 2008 at the European Championships. This will be their third encounter at a World Cup. Spain thrashed Germany 6-0 in their most recent meeting in the Nations League in 2020, a result that will undoubtedly be fresh in the players' thoughts when they meet in Qatar.
Since their thumping by Spain, the Germans have won eight of their past nine games and are currently the fourth favorite in the betting behind England, France, and Brazil. Regarding young players to keep an eye on in Qatar, Barcelona midfielder Pedri is among them. After Germany's Euro 2016 loss in the round of 16, they appeared to be a spent force, but Joachim Low overstayed his welcome. An onslaught featuring Thomas Muller, Kai Havertz, Leroy Sane, and Serge Gnabry will be a challenge for the club to handle. This is a showdown of titans and the only game in the Group Stage featuring the recent holder of the championship. Depending on how the game goes, it could help determine which team in Group E will advance to the round of 16.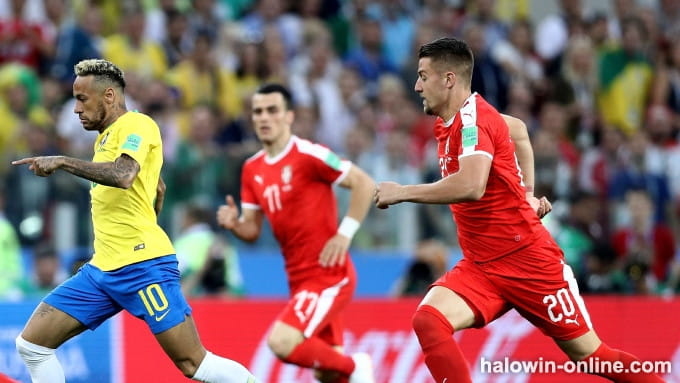 FIFA 22 Match-Group Games to Watch #6: Brazil vs Serbia
The emergence of several promising attacking players, such as Vinicius Junior, Raphinha, Antony, and most recently Gabriel Martinelli, has been the most significant change for Brazil since their loss to Argentina in the final of the Copa America competition last year. They have all contributed to the team becoming less reliant on Neymar. However, the five-time world champions do not currently possess a very productive center striker. The inclusion of Dusan Vlahovic, who, in the absence of Erling Haaland, will be the most promising young striker at this World Cup, eliminates that concern for Serbia. Vlahovic will be the most promising young striker in this tournament. When Brazil played Serbia in the group stage of the 2018 World Cup, Serbia was defeated by Brazil 2-0. Vlahovic was not there for that match, so it will be well worth the entrance fee to witness him spar with the Brazilian back line this time.
FIFA 22 Match-Group Games to Watch #7: Croatia v Belgium
Croatia was the surprise package of World Cup 2018, where they made it all the way to the final before being ultimately outclassed 4-2 by France. For a small country with a population of just 4 million, they produce an extraordinary amount of footballing talent and consistently punch above their weight. That said, they're still heavily dependent on experienced stars such as Real Madrid's evergreen Luka Modric (who has amassed more than 150 caps), Tottenham's 33-year-old winger Ivan Perisic - who appears to get better with age - and defensive battler Domagoj Vida, who's likely to have more than a century of appearances to his name by the time he lands in Qatar.
The game against Belgium could indicate whether the Croats are equipped to make it deep into the knockout stages again.
The Red Devils have played the role of bridesmaid numerous times in major tournaments over the past decade or so. In World Cup 2014 their 'golden generation' reached the quarter-finals; two years later they made the same stage of the Euros. They finished third in the World Cup in Russia before again crashing out in the last eight of last year's European Championship.
With Kevin De Bruyne pulling the strings in midfield, Roberto Martinez's men have an outside chance of winning the tournament. Beat the Croats, and people will start taking their challenge a lot more seriously.
FIFA 22 Top 8 Group Games to Watch Conclusion
Even though every match in the World Cup is significant, the ones that are featured in this article are on the same level as a local derby. It has the potential to be extremely intriguing. All you need to do is prepare your thoughts and get ready for the clash from Nov. 18.
Read More hot topics About FIFA
Top FIFA Online Betting Site in the Philippines: Halowin Bet
If you want to make real money from FIFA betting, join Halowin Bet, one of the most reliable online FIFA betting sites in the Philippines.On the Halowin Bet, you can find a variety of sports betting. We select only legit and reliable FIFA online betting sites that are 100% sure of their honesty and safety, what's more, you can bet on sports weekly to win bonuses now!
Each FIFA bet has its odds, and profit will vary too. Please always remember: Higher odds come with higher risk. Go forward with the Halowin Bet in the Philippines to win ₱1100!