Sign these 5 Best Icons in FIFA 22, and You Certainly Won't Regret
2022/07/08
Play Now
India Bonus
If you have a transfer budget to splurge on FIFA 22, you should consider investing in an icon. These stars of yesteryear are some of the greatest players to have ever kicked the ball and have set a ludicrously high bar for the footballers of today to follow.
From World Cup winners to UEFA Champions League or European Cup greats, these icons have been there, seen it, and got the t-shirt. They boast experience, incredible attributes, and - of course - star quality. Just having their names on the team sheet will surely strike fear into the computerized hearts of your opponents. Sign any one of these 5 household names and you certainly won't regret it.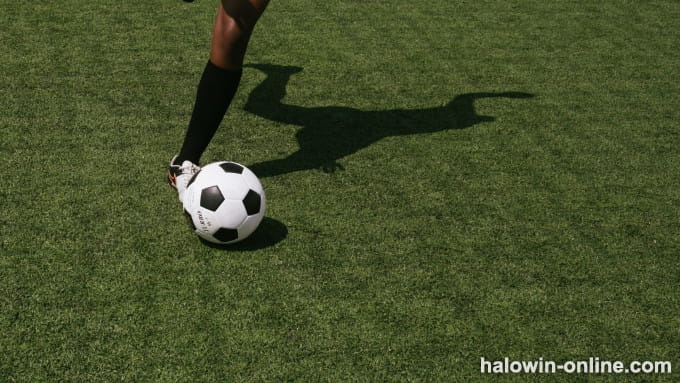 FIFA RANKINGS- Icons in FIFA 22 #5: Ronaldo
Before CR7, there was another Ronaldo that used to get football fans up and out of their seats. Ronaldo Nazario was a megastar who first excelled for Cruzeiro in Brazil before making a move to Europe with Dutch side PSV Eindhoven. Glittering spells followed; first at Barcelona, then Internazionale, Real Madrid, AC Milan, and finally, Corinthians.
But he saved some of his best football for Brazil. Having been a 17-year-old member of the 1994 World Cup-winning squad, Ronaldo was the player of the tournament in 1998. He suffered a convulsive fit before the final and the Selecao went on to lose 3-0 to hosts France. Had he played, the outcome may have been completely different
In 2002 he was the top scorer as the South Americans lifted the trophy again. In total, he scored 62 goals in 98 international matches - the third-highest scoring Brazilian of all time. And undoubtedly one of the most gifted. His coach at Barca, English legend Sir Bobby Robson, perhaps summed Ronaldo up best: "The best player I ever worked with? Tough competition, but it has to be Brazil's Ronaldo. He was lean, mean, and as quick as an Olympic sprinter. Some of the goals he scored had me shaking my head in disbelief."
Ronaldo was pure joy to watch. He had the dribbling skills of Messi, but with perhaps more pace and power. Somehow, he appeared to be faster with the ball at his feet than without it.
All of this makes him a must-have for your FIFA 22 team. His qualities are reflected well in the game - his Positioning and Finishing (both 96), Dribbling (95), Ball Control, and Acceleration (both 94) are just 5 of the attributes that make him virtually unstoppable. Unless your opponent has another of the Icons in their starting XI.
FIFA RANKINGS- Icons in FIFA 22 #4: Paolo Maldini
The greatest defender of all time? There's a strong case to be made for Paolo Maldini. A one-club man with AC Milan, he was a key player in Fabio Capello's squad of 'Invincibles' that won the 1991-92 Serie A title without losing a game. In that team, he played left-back but throughout his career, he frequently bossed it in central defense too.
Paolo Maldini's list of achievements is, frankly, staggering and far too long to list in this article. But here are just some of the highlights: he won 7 Serie A crowns, 5 UEFA Champions League titles, and 1 Coppa Italia with the Rossoneri, plus 1 World Cup with Italy. Maldini was also notable for his longevity - in 2004, aged 39, he was named Serie A Defender Of The Year.
In terms of style, Paolo Maldini was about as elegant a player as you'd ever wish to see. Like the hair on his head, he was completely unruffled - no matter how high-pressure the match. And his reading of the game was immense; he was always three or four steps ahead of his opponents, to the point where you sometimes wondered if he had his own window into the future. Adding him to your FIFA squad will almost certainly boost your clean sheets; his Reactions, Interceptions, Defensive Awareness, Stand Tackle, Slide Tackle, and of course Composure are all rated at 95+.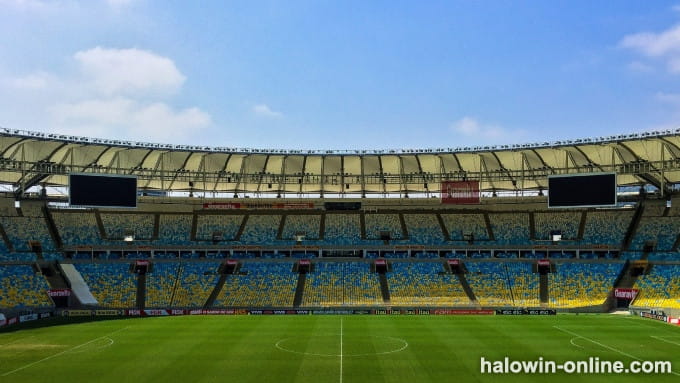 FIFA RANKINGS- Icons in FIFA 22 #3: Ruud Gullit
Another member of Capello's great Milan side of the 90s, Ruud Gullit was a striking presence on the field - and not just for his iconic dreadlocks. The Dutchman had an enormous physical presence (he stood at 191cm or 6 feet 2 inches) and was athletically gifted - the guy was quick! But he also had great poise and technical ability.
In fact, as a disciple of the Dutch 'Total Football' system, Ruud Gullit was pretty much good at everything. You could play him virtually anywhere on the pitch and he'd be guaranteed to run the show. That's reflected in FIFA 22, as he's undoubtedly one of the game's most versatile players. And it's hard to find a weakness in his attributes; his lowest rating is for Slide Tackles - and he still scores a very decent 79.
FIFA RANKINGS- Icons in FIFA 22 #2: Johan Cruyff
Seeing as we're talking about proponents of Total Football, we'd better mention the best of the lot. It would be hard to argue against Johan Cruyff as the greatest European player of all time. The stats go some way to backing up that assertion; he scored 257 goals in 329 games for Ajax. In that time he won 6 Eredivisie titles, 5 Dutch Cups, and, incredibly, 3 consecutive European Cups (1970-71, 1971-72, 1972-73). He won La Liga with Barcelona in 1973-74, the Copa Del Rey 4 years later, plus an Eredivisie-Dutch Cup double with Feyenoord in 1983-84.
After that, he went on to become one of the world's greatest managers. All things considered, Johan Cruyff was probably the single most influential figure in the history of the game. But we're here to talk about FIFA 22. Sign the Dutch master for your team and you won't be disappointed. Unlike Gullit, you won't get away with adding him to your back four. But play him anywhere in midfield or attack and you'll have a star that the opposition can't live with. Especially when you start busting out those trademark Johan Cruyff turns.
FIFA RANKINGS- Icons in FIFA 22 #1: Zinedine Zidane
The final icon on this list is the Frenchman who just oozes panache. Zizou was arguably the most talented European star of his generation. His performances in the 1998 World Cup inspired Les Bleus to victory; his goal against Bayer Leverkusen in the 2001-02 UEFA Champions League final was one of the competition's greatest ever; and, of course, his infamous headbutt in the 2006 World Cup Final added to the sense that Zinedine Zidane was a flawed genius who you simply couldn't take your eyes off.
Play him in your FIFA 22 team's midfield and he will run the game, no question. He can do EVERYTHING - only 2 of his stats aren't green. Just be sure to curb his aggression… we've all seen what happens when the red mist descends!
Read More hot topics About FIFA
Top FIFA Online Betting Site in the Philippines: EsballPH HaloWin Bet
If you want to make real money from FIFA betting, join EsballPH HaloWin Bet, one of the most reliable online FIFA betting sites in the Philippines.On the EsballPH HaloWin Bet, you can find a variety of sports betting. We select only legit and reliable FIFA online betting sites that are 100% sure of their honesty and safety, what's more, you can bet on sports weekly to win bonuses now!
Each FIFA bet has its odds, and profit will vary too. Please always remember: Higher odds come with higher risk. Go forward with the EsballPH HaloWin Bet in the Philippines to win ₱1100!
The previous sign up free ₱100 + registration bonus ₱88 casino activity has ended, but in order to continue to take care of the majority of EsballPH Halowin loyal players.
Now! EsballPH Halowin are once again launching the Register Free ₱100 Sign Up Bonus Sharing FB monthly FREE ₱38 Casino Promotion.
You can also click to enter the Online Casino Bonus & Promo introduction, which provides more diverse casino bonuses.