When you look back over the 2021-22 season and consider the star performers in Europe's top competitions, many of the names will be familiar. Karim Benzema, Robert Lewandowski, Mohamed Salah, Saido Mane, and Kevin De Bruyne were consistent in their greatness - as they have been for years. But several rising stars shared the limelight and in this article, we celebrate their achievements. Here's our 'Breakthrough XI', a list of FIFA trending players aged 25 and under who made their debut at the club or national level in 2021-22 and went on to shine.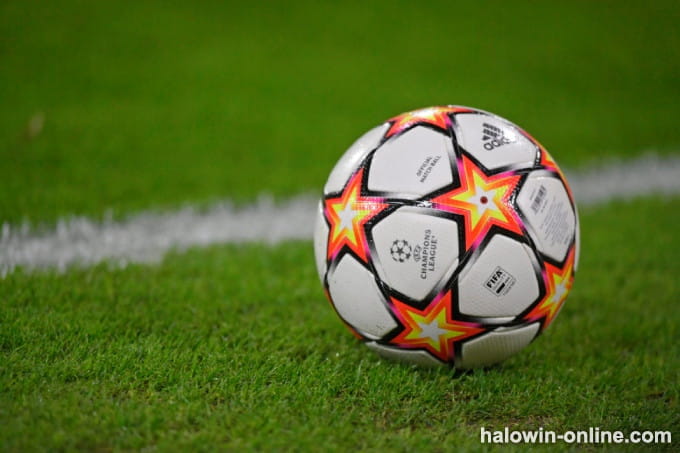 FIFA Trending Players: Goalkeeper'Mike Maignan (AC Milan & France)
When Milan's goalkeeping mainstay Gianluigi Donnarumma moved to Paris St Germain last summer, he left a huge pair of gloves to fill – both literally and figuratively. His replacement, Mike Maignan, who signed from Lille for a rumored €13m, did not disappoint. Having kept 21 clean sheets for the French club in their 2020-21 Ligue 1 title-winning campaign, his performances for the Rossoneri were critical in securing the club's first Serie A trophy for more than a decade.
Key Stat: Maignan kept 17 clean sheets as Milan won their first Scudetto since 2011.
Season Highlight: Pulling off a string of saves during Milan's fiercely-fought 2-1 derby victory against city rivals Internazionale in February.
FIFA Trending Players: Left-Back'Marc Cucurella (Brighton & Spain)
The curly-haired defender moved to Graham Potter's Brighton for £15m (€17.6m) from Getafe last summer and quickly impressed on the south coast. Excellent at breaking up possession, Cucurella's dribbling and crossing skills mean he's a threat going forward too. Given his debut EPL season performances, it's no wonder he's been linked with a summer switch to Man City.
Key Stat: Cucarella made 93 Premier League tackles in 2021-22, bettered only by Christian Norgaard of Brentford, Aston Villa midfielder John McGinn and Crystal Palace's Trick Mitchell.
Season Highlight: Scoring his first Brighton goal in a 4-0 hammering of Man Utd at the Amex Stadium.
FIFA Trending Players: Center-Back'Cristian Romero (Tottenham & Argentina)
The Argentine defender had a stop-start beginning to his Tottenham career, having to overcome a change of manager and a three-month layoff due to a hamstring injury. But once he found fitness, Romero became a key member of Spurs' back three and his performances were important in helping Antonio Conte's side finish fourth, earning a UEFA Champions League place next season.
Key Stat: Romero averaged 2.8 tackles per game this season, more than any other Premier League center-back.
Season Highlight: A commanding performance during Tottenham's impressive 1-1 draw with title challengers Liverpool at fortress Anfield.
FIFA Trending Players: Center-Back Fikayo Tomori (AC Milan & England)
Tomori had an impressive loan spell at Milan in 2020-21 but found another gear after signing on a permanent deal from Chelsea last June. His partnership with Pierre Kalulu was formidable and the rock upon which the Rossonieri's title-winning campaign was built. Now he's forced his way into England manager Gareth Southgate's FIFA 2022 World Cup plans.
Key Stat: Tomori proved he's a tackling machine with an average of 2.4 per game – a number bettered by only 5 Serie A players.
Season Highlight: Pick from any of Milan's last 10 Serie A matches. During that spell, they conceded just 2 goals and kept 8 clean sheets with Tomori in defense.
FIFA Trending Players: Right-Back'Achraf Hakimi (PSG & Morocco)
Known for his electric pace and dribbling quality, Hakimi had a positive first season for PSG, winning the Ligue 1 crown – his second successive domestic title having signed from 2020-21 Serie A champions Inter. As one of the world's best right-backs (and still aged just 23) he's a name that's going to continue to rank amongst the FIFA trending stars.
Key Stat: Hakimi scored 4 and made 6 assists in Ligue 1 for PSG in 2021-22.
Season Highlight: Scoring twice in a man-of-the-match performance against Metz back in September.
FIFA Trending Players: Midfielder'Conor Gallagher (Crystal Palace & England)
On loan at Crystal Palace from Chelsea, Gallagher was one of the breakout English stars of the season, scoring 8 goals and registering 3 assists for Patrick Vieira's men – in the process earning a first England cap. All signs point toward the all-action midfielder breaking into the Blues' first-team next season.
Key Stat: Only three Palace players, Marc Guehi, Trick Mitchell, and Joachim Anderson, clocked more minutes than Gallagher (2851) this season.
Season Highlight: Setting up a Wilfried Zaha goal then scoring one himself during Palace's unlikely 2-0 win over Man City at the Etihad.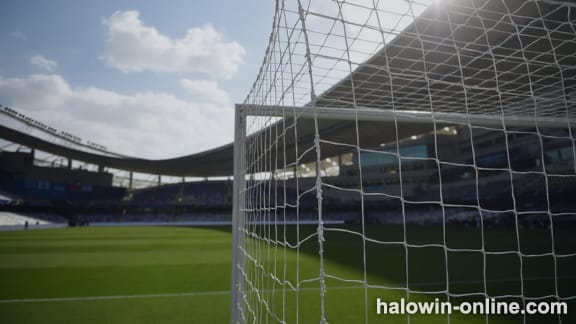 FIFA Trending Players: Midfielder Gavi (Barcelona & Spain)
With his vision, control, and lightning change of pace, Gavi has immense potential. The 17-year-old made 34 appearances for Barcelona and played six times for Spain in his breakout season, which is staggering when you consider most kids his age are still in school. The wunderkind is likely to be a FIFA trending star for many years to come.
Key Stat: Gavi set up 5 goals during Barcelona's 2021-22 La Liga campaign, bettered only by Ousmane Dembele (13) and Jordi Alba (10).
Season Highlight: Playing a starring role – and scoring – in Barcelona's 4-2 win over Atletico at the Nou Camp in February.
FIFA Trending Players: Midfielder Eduardo Camavinga (Real Madrid & France)
Arguably one of the signings of last summer, Camavinga's impact in his debut season for European champions Real Madrid has been huge. Touted as the long-term successor to Luka Modric, the €32.7m signing from Rennes impressed with his energy and adaptability. He made important contributions to Real's incredible UEFA Champions League run.
Key Stat: By scoring against Celta Vigo aged just 18 years and 306 days, Eduardo Camavinga became the second-youngest player to the net on his La Liga debut for Real Madrid in the 21st century.
Season Highlight: Camavinga's performance as a substitute in Real's UEFA Champions League comeback win over PSG established him as a fan favorite.
FIFA Trending Players: Forward Luis Diaz (Liverpool & Colombia)
The Colombian forward made a spectacular impact after switching to Liverpool from Porto for £40.5m (€47.5m) in January. His stellar performances in the Premier League helped the Reds push Man City in the title race, while his cup contributions were no less significant. His direct running, trickery on the ball and finishing make him a potent attacking force.
Key Stat: Diaz scored 6 goals and registered 4 assists in 26 appearances in all competitions for Liverpool.
Season Highlight: Made a game-changing contribution as a substitute in Liverpool's UEFA Champions League semi-final second-leg win over Villarreal.
FIFA Trending Players: Forward Karim Adeyemi (Red Ball Salzburg & Germany)
When he made his international debut against Armenia last September, Adeyemi became the first Austrian-based player to represent Germany in the post-war era. The center forward's main attribute is his blistering pace; his 30m split time is 3.60 seconds, which is quicker than the first 30m run by Usain Bolt during his world-record 100m sprint. Adeyemi looks set to fill Erling Haaland's boots at Dortmund next season, having signed for €38m.
Key Stat: Adeyemi scored 24 goals in 42 appearances for club and country in 2021-22.
Season Highlight: A goal-scoring debut for Germany in a FIFA World Cup qualifier against Armenia.
FIFA Trending Players: Forward Dejan Kulusevski (Tottenham & Sweden)
The January signing from Juventus quickly made an impact at Tottenham, playing on the right side of a front three featuring Harry Kane and Son Heung-min. Strong on the ball and with excellent link-up play, Sweden's Kulusevski showed why he's rated highly by his compatriot, Zlatan Ibrahimovic.
Key Stat: Scored 5 goals and registered 8 assists in just 18 Premier League appearances for Spurs.
Season Highlight: Scoring his first Tottenham goal in a 3-2 win against champions Man City at the Etihad.
Read More hot topics About FIFA
Top FIFA Online Betting Site in the Philippines: EsballPH HaloWin Bet
If you want to make real money from FIFA betting, join EsballPH HaloWin Bet, one of the most reliable online FIFA betting sites in the Philippines.On the EsballPH HaloWin Bet, you can find a variety of sports betting. We select only legit and reliable FIFA online betting sites that are 100% sure of their honesty and safety, what's more, you can bet on sports weekly to win bonuses now!
Each FIFA bet has its odds, and profit will vary too. Please always remember: Higher odds come with higher risk. Go forward with the EsballPH HaloWin Bet in the Philippines to win ₱1100!
The previous sign up free ₱100 + registration bonus ₱88 casino activity has ended, but in order to continue to take care of the majority of EsballPH Halowin loyal players.
Now! EsballPH Halowin are once again launching the Register Free ₱100 Sign Up Bonus Sharing FB monthly FREE ₱38 Casino Promotion.
You can also click to enter the Online Casino Bonus & Promo introduction, which provides more diverse casino bonuses.