It's easy to think that great strike partnerships are a thing of the past. You had Alfredo Di Stefano and Ferenc Puskas for Real Madrid in the 1960s; Pele and Tostao lit up the 1970 World Cup with Brazil; Liverpool legends Kenny Dalglish and Ian Rush were prolific in the 80s; and in the 1990s, Dennis Bergkamp and Thierry Henry of Arsenal were untouchable.
But what about today? In 2022, you won't find many 'big-man-little-man' forward duos. Teams often rely on a lone striker with help from midfielders, or a hard-working trio of attackers who each track back as willingly as shoot. That said, the prolific front two still has a place in football. In this article, we rank our top 4 FIFA 22 should rate these striking duos for sizzling chemistry.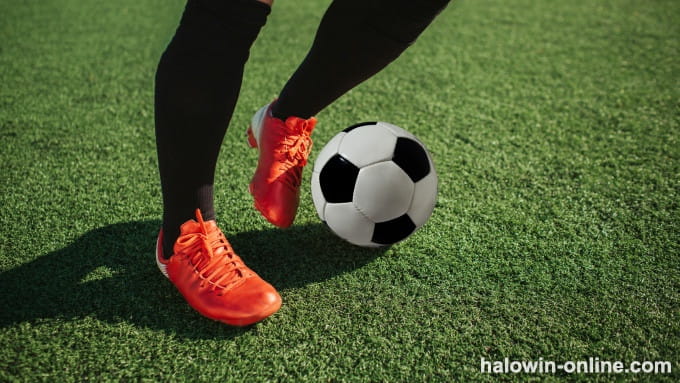 FIFA 22 RANKINGS - STRIKING DUO #1: Son Heung-min and Harry Kane (Tottenham)
Scientists probably can't prove that Son Heung-min and Harry Kane share a telepathic connection, so we'll have to rely on stats instead. In 2021-22 they surpassed Frank Lampard and Didier Drogba's Premier League's record for goal and assist combinations (36). In other words, the duo is now the most lethal in EPL history. In the previous season, they combined for 14 goals - a record for any partnership in a single campaign.
Son Heung-min's pace, trickery, intelligent movement, and ability to finish with either foot from all kinds of distances make him the complete player. Paired with Kane whose vision, passing ability, and hold-up play are every bit as impressive as his ice-cold, precision shooting, and Spurs' front two are at times unplayable. But almost impressive as the sum of parts is the individual qualities of each player.
Harry Kane probably didn't have his best season in a Spurs shirt in 2021-22. But he still scored 17 goals and contributed 9 assists and that tells you everything you need to know about the class he possesses. The England captain is on course to break all manner of scoring records at the club and international level. His away goals tally (95 in 139 matches) is already better than any other player in Premier League history; for context. Wayne Rooney previously held the record with 94 in 243 appearances.
Son Heung-min, on the other hand, was voted Player Of The Season by Spurs fans. It's the third time he's won the award in the past four campaigns, which tells you how highly the N17 faithful rate him (Harry Kane has only won the award twice). He also finished joint-top scorer in the Premier League with Liverpool's Mohamed Salah. Both netted 23 goals, although - as has often been pointed out - Salah's total has been bolstered by penalties, whereas Son leaves spot-kicking to Kane.
What may be frightening for Tottenham's opponents is that the duo now have a support act in the form of Dejan Kulusevski, who impressed after signing from Juventus in January. Once upon a time, Manchester City manager Pep Guardiola called Spurs "the Harry Kane team." Now they pose a triple threat.
FIFA 22 RANKINGS - STRIKING DUO #2: Karim Benzema and Vinicius Jr (Real Madrid)
This pair can rely on trophies to back up how strong their partnership is. Elder statesman Karim Benzema and his exciting young sidekick Vinicius Jr fired Real Madrid to a record 14th UEFA Champions League title and the La Liga trophy in 2021-22, scoring an astonishing 63 goals between them in both competitions.
Karim Benzema, who's widely tipped to lift this year's Ballon d'Or, defied his 34 years with a hot streak of form that's arguably the best of his career. His 15 goals in 12 Champions League appearances will go down in legend, particularly as 10 of those strikes helped secure major comeback victories; first against Paris Saint-Germain in the round of 16, then Chelsea in the quarter-finals, followed by Manchester City in the semis.
Although Vinicius Jr's UCL goal tally was a more modest 4, he scored the all-important winner in the final against Liverpool. And his attacking work was a huge contributing factor to Karim Benzema's incredible season total of 44 goals; no player in any of Europe's top 5 leagues executed as many chance-creating balls carries as the Brazilian's 37. Expect more of that in 2022-23.
FIFA 22 RANKINGS - STRIKING DUO #3: Kylian Mbappe and Lionel Messi (Paris Saint-Germain)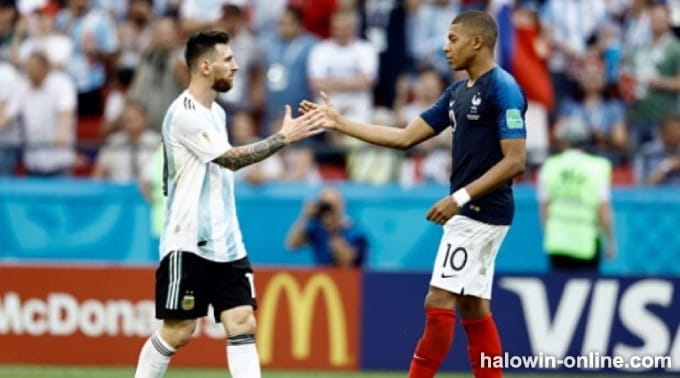 Ok, so this stellar duo may not have clicked quite to the stratospheric levels we expected when Lionel Messi moved to Paris from Barcelona, but the sight of them together on the same team sheet is probably enough to make defenders feel a little queasy.
As Kylian Mbappe put it after the pair scored 2 each in a routine UEFA Champions League win over Club Brugge: "It's easy to play with Messi". The stats back that up. The Argentine registered 14 Ligue 1 assists for PSG last season with Kylian Mbappe the beneficiary of 7 of them. Clearly, the combination of Messi's other-worldly ball control and Mbappe's searing pace is too much for most defenders to handle.
Between them, Kylian Mbappe and Lionel Messi scored 45 club goals in 2021-22, the Frenchman notching 34 of those. By his crazily high standards, Messi's 11 is a poor return - it's actually his third-lowest scoring season as a professional footballer. PSG's opponents may feel worried. Because if this is Messi off-color, what's he going to be like if he hits form?
FIFA 22 RANKINGS - STRIKING DUO #4: Bryan Mbuemo and Ivan Toney (Brentford)
Brentford's front two may not have quite the same level of prestige as the other names on our list. But as strike partnerships go, it's hard to deny they're impressive. During the Bees' promotion campaign in the Championship in 2020-21, their interplay was a consistent thorn in the side of the opposition. Ivan Toney's aerial prowess, his ability to hold up the ball, and incisive passing skills complimented Mbeumo's hard running and trickery. Their combined total of 44 goals and 20 assists won many plaudits - and fired the West London club into the top flight.
In 2021-22, Bryan Mbuemo and Ivan Toney scored 16 and registered 12 assists between them. That's a decent return for a pair with hardly any previous Premier League experience (Ivan Toney clocked 10 minutes in 2 substitute appearances for Newcastle in 2015). Now they've found their feet, the rest of the Premier League had better watch out.
Read More hot topics About FIFA
Top FIFA Online Betting Site in the Philippines: Halowin Bet
If you want to make real money from FIFA betting, join Halowin Bet, one of the most reliable online FIFA betting sites in the Philippines.On the Halowin Bet, you can find a variety of sports betting. We select only legit and reliable FIFA online betting sites that are 100% sure of their honesty and safety, what's more, you can bet on sports weekly to win bonuses now!
Each FIFA bet has its odds, and profit will vary too. Please always remember: Higher odds come with higher risk. Go forward with the Halowin Bet in the Philippines to win ₱1100!