If you're looking to add an anytime scorer to your football accumulator, several apparent candidates across European football are all strikers. Mohamed Salah, Harry Kane, Karim Benzema, and Robert Lewandowski are among those who score more times than they draw a blank. But look in the positions behind these megastars and you'll find better value. Several midfielders can be relied on to regularly hit the back of the net, following in the footsteps of elite box-to-box goalscorers such as Frank Lampard, Tim Cahill, and Yaya Toure.
In this article, we pick 5 midfielders who are lethal in the penalty area. Any gamer with these in his FIFA 22 team stands a great chance of scoring from deep. This information can help you know what to do when betting on FIFA 22.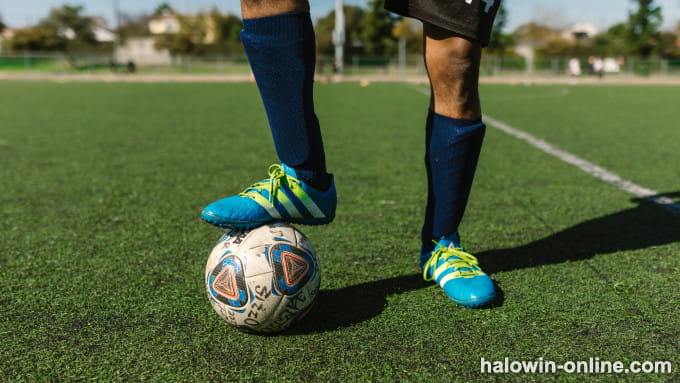 FIFA 22 BETTING- Hot Shot Midfielder #5: Dimitri Payet (Olympique de Marseille)
Despite being 35 years old, Dimitri Payet is still a sensational midfield goalscorer. The former West Ham player was the undisputed star of Marseille's 2021-22 season, netting 16 goals in all competitions and contributing 10 assists with a Halowin Bet average rating of 7.41 out of 10.
The Frenchman has always had a knack for spectacular strikes. Last season his free-kick goals against Montpellier and Lens showed how lethal he can be from set-pieces, while his right-footed rocket of a volley against PAOK Thessaloniki in the UEFA Europa League was arguably the best goal scored anywhere in the world in 2021-22. It was so well hit it's a surprise the net didn't burst.
Dimitri Payet's record in Ligue 1 (99 goals in 468 appearances) and the Premier League (11 goals in 48 appearances) suggests he's likely to score roughly once every 4.5 matches. Strong stats for a midfielder. But it's his X factor that makes him such a great player to watch; you just know that when he does hit the back of the net, it's probably going to be a screamer.
FIFA 22 BETTING- Hot Shot Midfielder #4: James Maddison (Leicester City)
When England manager Gareth Southgate overlooked James Maddison for his June 2022 UEFA Nations League squad, Leicester fans were up in arms. And it's no wonder; the City midfielder had an impressive season netting 18 goals and recording 12 assists in all competitions.
In fact, James Maddison was the top-scoring English midfielder in the Premier League, netting one more than Chelsea's Mason Mount who finished the campaign with 11 goals. As well as this, the 25-year-old was awarded the Foxes' Player of the Year award having hit a hot streak from October 2021 onwards.
What's impressive about James Maddison is his ability to score many different goals; he's netted with both feet, buried long shots, free kicks, and scored on counterattacks. And that reflects his strong technical ability, which is something his teammates are only too aware of.
"When you're near him, you have to close your legs because he tries to nutmeg you a lot," Leicester colleague Timothy Castagne told The Athletic. "He's always trying new skills - and most of the time he succeeds, which is great to see."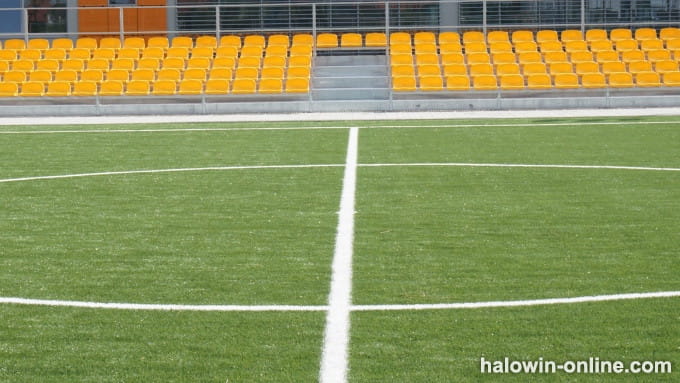 FIFA 22 BETTING- Hot Shot Midfielder #3: Mario Pasalic (Atalanta)
The Croatian midfielder spent several years on the books at Chelsea without making an appearance for the Stamford Bridge club. In 2020 he earned a move to Serie A with Atalanta and last season enjoyed arguably his best season in professional football.
Mario Pasalic is a 6 feet 1-inch central midfielder who's strong, solid in the air, and a formidable tackler. He's technically sound with impressive passing skills but perhaps his strongest attribute is his finishing. And that was proven in 2021-22 as he scored 18 goals in 61 appearances for club and country, pitching in with 7 assists too. His form's been so good that Napoli is rumored to have an interest in acquiring his services for around €25 million. After a slow start to his career, Mario Pasalic shows signs of becoming one of the most lethal midfielders in Europe.
FIFA 22 BETTING- Hot Shot Midfielder #2: Antonin Barak (Hellas Verona)
Another Napoli target - and a player Tottenham have had an interest in signing - is Antonin Barak. The Czech attacking midfielder made 29 appearances in Serie A for Verona in 2021-22 and found the back of the net an impressive 11 times. Notable goals came against Jose Mourinho's Roma and new champions AC Milan, and he helped himself to a hat-trick in a 4-2 win over Sassuolo.
He's a physically imposing midfielder, standing at 6 feet 2 inches tall, and he certainly backs himself in front of goal - he averaged 1.8 shots per game in Serie A last season. In fact, the longest he went without scoring in 2021-22 was 5 league games. That said, he's far from greedy; his passing success percentage of 80.5% is impressive and he's contributed 4 assists for his teammates. Those stats make it easy to see why big clubs are considering signing him.
FIFA 22 BETTING- Hot Shot Midfielder #1: Kevin De Bruyne (Manchester City)
Without a doubt, the best goal-scoring midfielder in world football right now is Kevin De Bruyne. The Manchester City ace was out on his own in Premier League goals last season, netting 15 times - 3 more than the second-highest scoring midfielder, James Maddison. Kevin De Bruyne is joint 14th on the list of all-time leading midfield goal scorers in the Premier League with 57. And at 31 years old, he has a few seasons left in his legs yet.
After the Belgian scored 4 times against the Wolves in May 2022, his manager, Pep Guardiola had this to say: "He's so generous and always has the sense to make an assist but I think this season he has the sense to be prolific to score goals. He has been decisive in scoring goals. In the end, this is the greatest."
Stats back up Guardiola's assertion. ​​In all competitions, Kevin De Bruyne netted 19 times - his highest-scoring season ever. And he scores big goals - 9 of his 15 league strikes were either equalizers or gave City the lead and 9 were also scored with (his supposedly weaker) left foot. Though, Kevin De Bruyne is not just about the goals. He created more chances than any other Premier League player in 2021-22. And amazingly, no player has clocked a faster top speed in the Champions League for 6 years. He's an all-around superstar of the modern game.
Read More hot topics About FIFA
Top FIFA Online Betting Site in the Philippines: Halowin Bet
If you want to make real money from FIFA betting, join Halowin Bet, one of the most reliable online FIFA betting sites in the Philippines.On the Halowin Bet, you can find a variety of sports betting. We select only legit and reliable FIFA online betting sites that are 100% sure of their honesty and safety, what's more, you can bet on sports weekly to win bonuses now!
Each FIFA bet has its odds, and profit will vary too. Please always remember: Higher odds come with higher risk. Go forward with the Halowin Bet in the Philippines to win ₱1100!