If you're here, you want to know the La Liga FIFA 22 team of the season. Luckily, FIFA 22 released the Team of the Season (TOS) shortly after the end of the League. Needless to say, Real Madrid won this season. But it's also essential to let you know that other impressive players from other reputable teams are on the list. As a matter of fact, these players deserve this selection. But to clear the shore, we will discuss the players selected here, their position, performance, and league rankings. Not only that! We'd also like to share our views on the Team of Season picks in this post. So, let's get the ball rolling!
FIFA 22 La Liga Team Impressive Players of the Season: Goalkeeper
Thibaut Courtois (Real Madrid)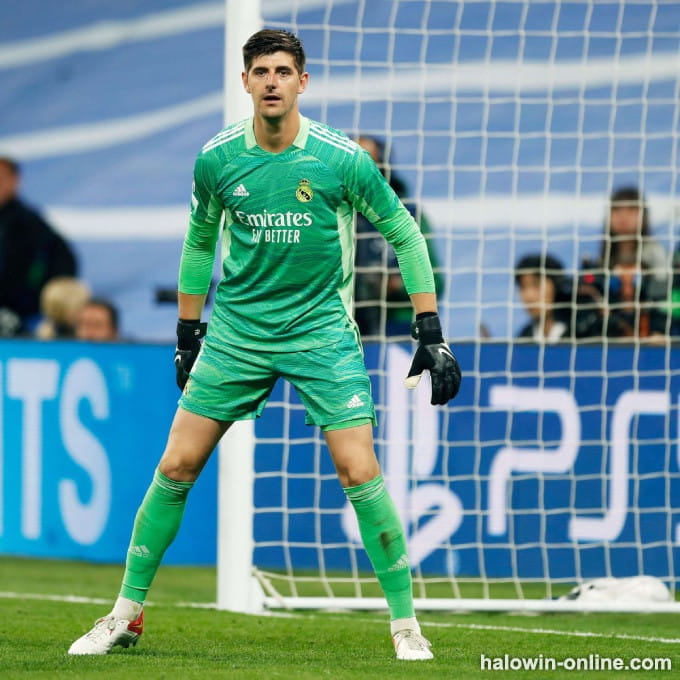 Courtois is obviously the FIFA La Liga Goalkeeper of the Year. He's rated 95, and he deserves this award. But, unfortunately, the other goalkeeper doesn't save more goals than he did. But, if you must know, Diego Lopez (RCD Espanyol)
and Yassine Bounou (Sevilla) can also catch up with Courtois on the ground. However, Thibaut Courtois remains in the lead (4.9). Besides, his impact on the Real Madrid build-up game is highly valued.
FIFA 22 La Liga Team Impressive Players of the Season: Defenders
Eder Militao (Real Madrid)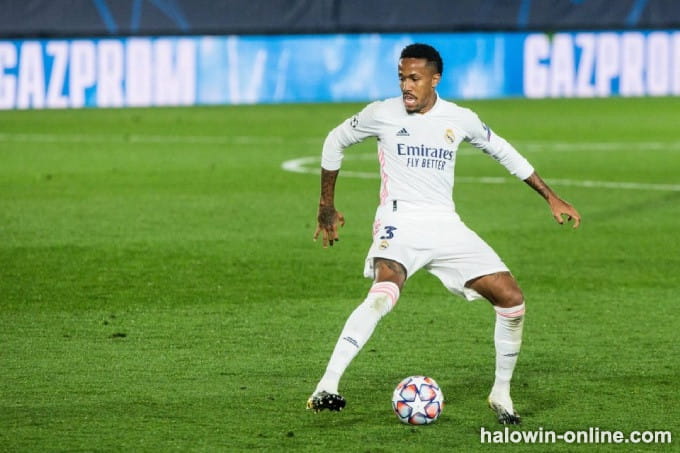 Rated 95, Eder Militao is currently the best defender in La Liga. However, this choice would not have been possible in Real Madrid. That's because two great defenders, Raphael Varane and Sergio Ramos, have left the club. Fortunately, Eder Militao steps in and provides insight into his potential.
David Alaba (Real Madrid)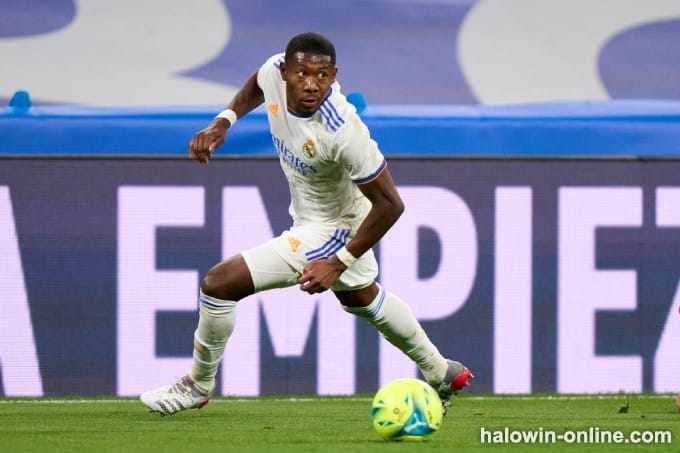 With 30 appearances, three assists, and two goals in LaLiga 2021-2022, Austrian center-back David Alaba is rated 94. He's another famous FIFA 22 defender. He had just joined Real Madrid from Bayern Munich, but it didn't take long for his expertise to be recognized.
Jules Kounde (Sevilla FC)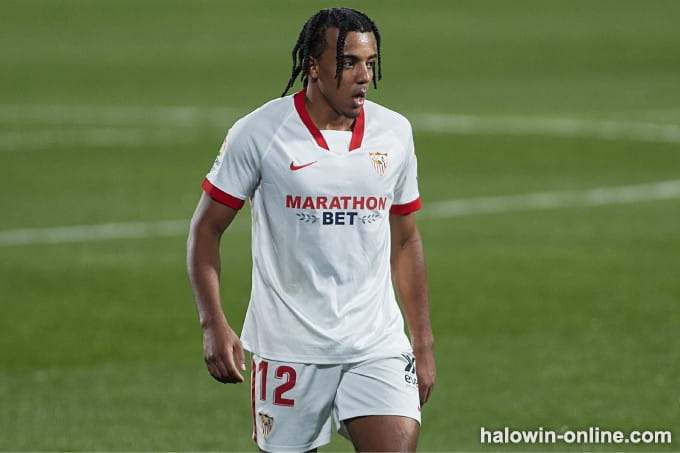 It's not a mistake we have this French professional footballer, Jules Kounde, here. He is currently one of the best young defenders in the world. His defensive and brave pass skills are a significant advantage for Sevilla this season. He ended the season with a rating of 93 and cannot deny that it was his season of progress.
Marcos Acuna (Sevilla FC)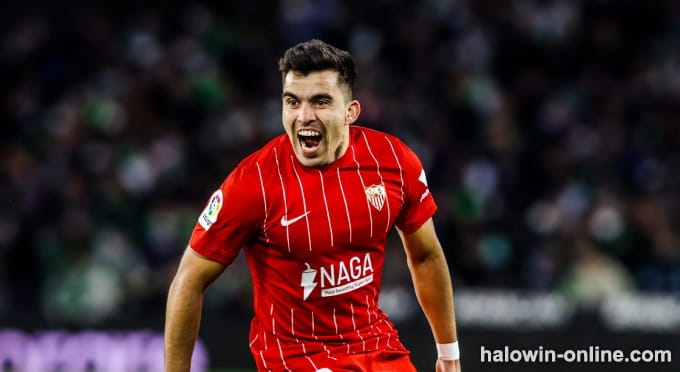 It would be unfair not to see this Argentine professional footballer on the list. First, he has an impressive season with 1 goal, three assists, and 31 appearances. As far as we know, he deserves some accolades. Rated 92, he has just extended his contract with Sevilla, and he has not seized in helping the team retain its position as the top four La Liga team.
Ronald Araujo (FC Barcelona)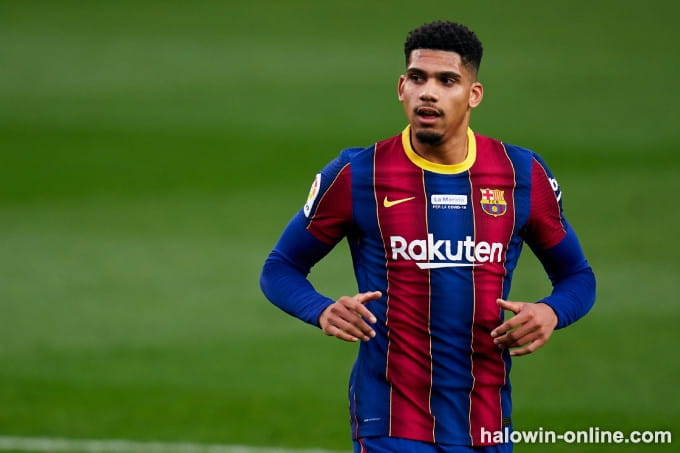 If you ask many football fans about Ronald Araujo, you'll get the same answer, he's indeed an excellent potential for FC Barcelona. But, even though he's a young football player, he cuts this season. So, we aren't surprised to spot him on this list. Rated 92, this is a well-deserved award for him.
FIFA 22 La Liga Team Impressive Players of the Season: Midfielders
Luka Modric (Real Madrid)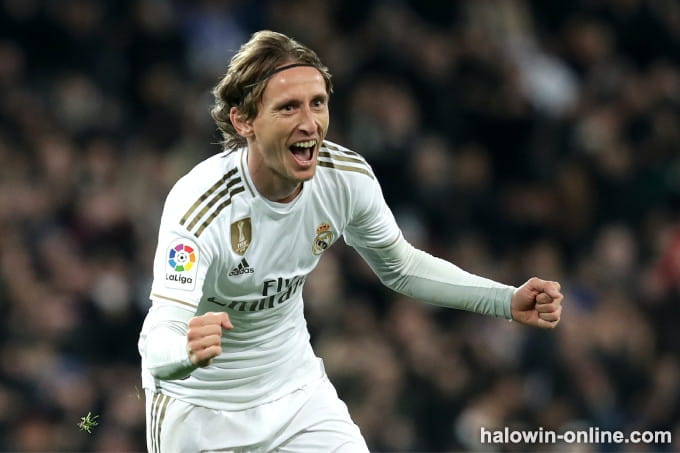 Rated 97, Luka Modric is undoubtedly in the benign of his football career. Surprisingly, he seamlessly demonstrated his unrivaled central midfield skills at the just-finished La Liga Championship. After celebrating his 14th year in the League, the 2021/2022 season is the best year he has offered the most assists (8).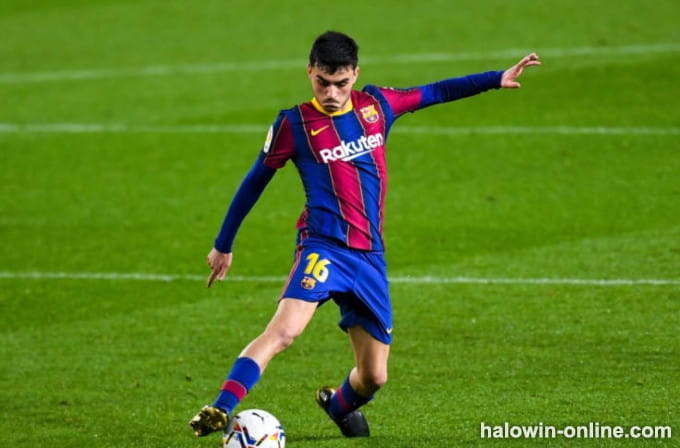 Pedri (Pedro González López) is rated 96 for the season. He also remains the best player of the year for FC Barcelona, despite missing many matches due to injury. Therefore, nothing can change the fact that he is one of the best La Liga central midfielders. In addition, his significant contribution to his team's success is commendable.
Nabil Fekir (Real Betis Balompie)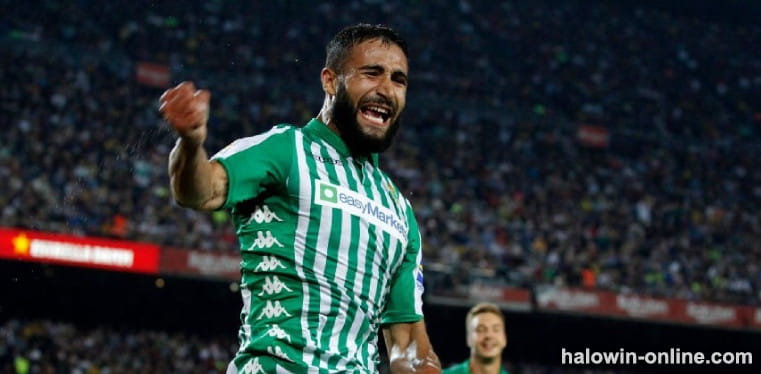 Nabil Fekir certainly deserves a nod because of his role in putting his team, Real Betis Balompie, at its peak. He has proven himself a star player, ending the La Liga season with eight assists and six goals. Furthermore, with his enviable commitment, we can't ignore his fantastic season with 93 ratings.
Canales (Real Betis Balompié)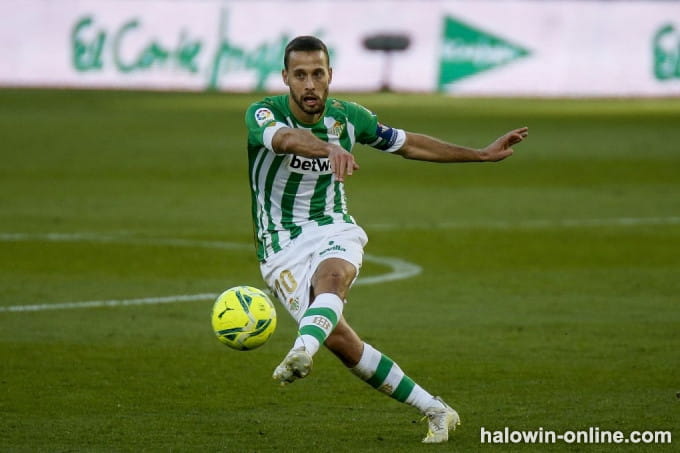 The midfielder player's selection cannot be complete without discussing Canales. His performance this season is good. In fact, being good is an understatement. Canales's great work gave him a rating of 93 in the 2021/2022 LaLiga season. Many FIFA fans consider him one of the best defensive midfielders in the League.
FIFA 22 La Liga Team Impressive Players of the Season: Strikers
Karim Benzema ( Real Madrid)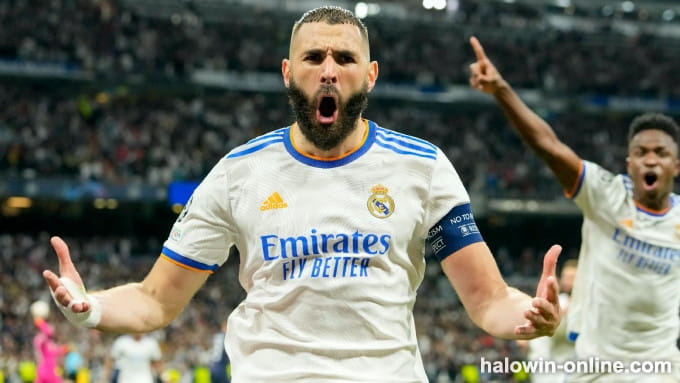 Karim Benzema has emerged as the best striker in the competition. Besides, he has had more goals than other players in La Liga since Ronaldo left Real Madrid in 2018. Regarding holding on to the ball and accurate passing, no one takes the lead than Karim Benzema. In this season, he has enjoyed an overall rating of 98.
Vinicius Jr ( Real Madrid)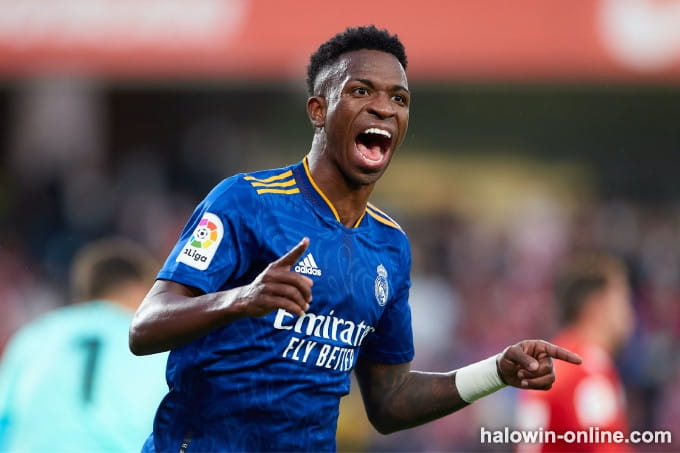 This Brazilian footballer will fit in if there are just two spots for the best strikers of the year. Vinicius Jr. is always proud to show his talents and ensure his team surprises football fans. No doubt! His performance in the FIFA 22 LaLiga League says it all. Still, he is rated 96 with 35 appearances, 17 league goals, and 13 assists.
Joao Felix (Atletico de Madrid)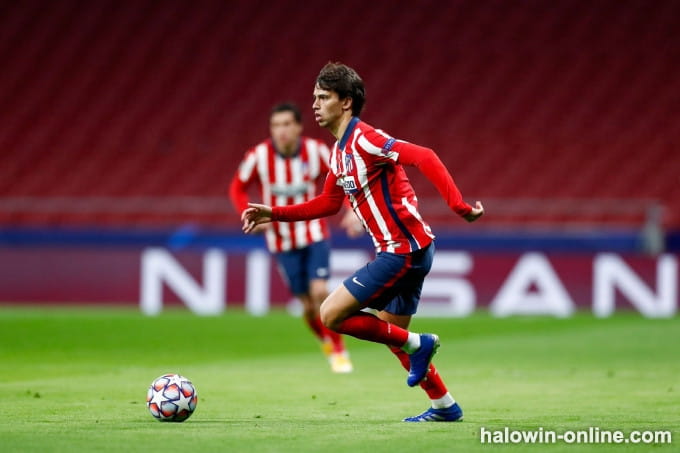 The 22-year-old Portuguese football player has also been one of the best La Liga strikers. His recent excellent performances have attracted several good potential buyers. Beyond all dispute, Joao Felix has so far helped Atletico de Madrid finish the season with an award. He is rated 95 for 24 matches, eight goals, and four assist
Munian (Athletic Club de Bilbao)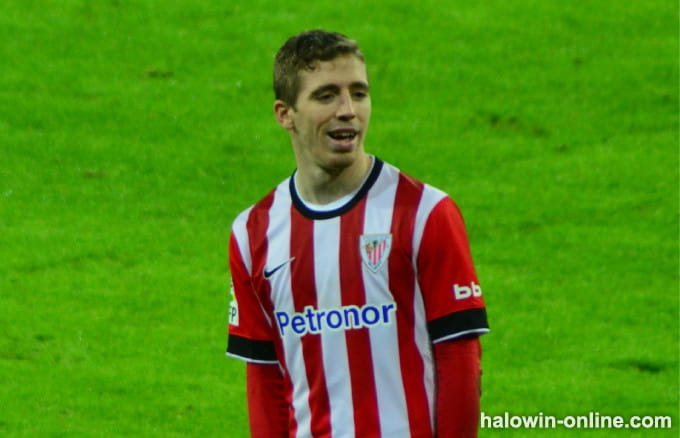 Always reliable, rated 91. Iker Munian has performed consistently this season with 35 solid appearances, 11 assists, and four goals. He deserved to be on this list as he has been impressive. Moreover, he has left unforgettable memories from start to finish. No doubt! Above all, he boasts of a successful season.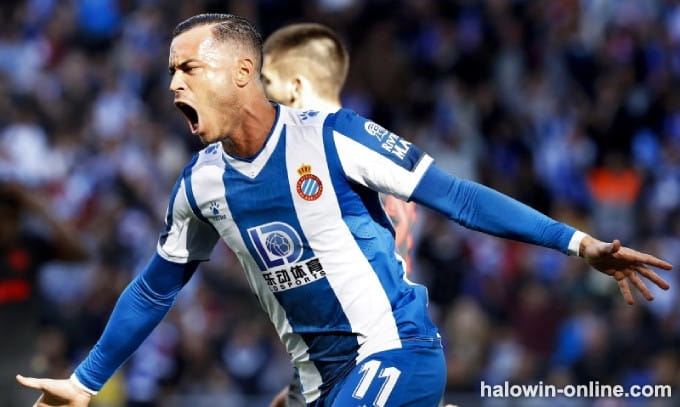 Yes, RCD Espanyol made it to the list! As you may have noticed, the 27-year-old Raúl de Thomás is one of the most exciting football players with unparalleled strength. Note! He is primarily an excellent central striker. After finishing the fantastic year with a 90 rating, his team has broken new ground.
Our Take on the Selection
Since you have read the post, you're familiar with the top football players for FIFA 22 La Liga. However, remember that all the chosen players on the list are ideal for their respective stances. Meanwhile, other top footballers also deserve a chance on the list. For instance, Ousmane Dembele and Jordi Alba from FC Barcelona are also good players in their different positions this season. Similarly, players like Luis Suarez and Alejandro Gomez's seasons' were not too bad.
Read More hot topics About FIFA
Top FIFA Online Betting Site in the Philippines: EsballPH HaloWin Bet
If you want to make real money from FIFA betting, join EsballPH HaloWin Bet, one of the most reliable online FIFA betting sites in the Philippines.On the EsballPH HaloWin Bet, you can find a variety of sports betting. We select only legit and reliable FIFA online betting sites that are 100% sure of their honesty and safety, what's more, you can bet on sports weekly to win bonuses now!
Each FIFA bet has its odds, and profit will vary too. Please always remember: Higher odds come with higher risk. Go forward with the EsballPH HaloWin Bet in the Philippines to win ₱1100!
The previous sign up free ₱100 + registration bonus ₱88 casino activity has ended, but in order to continue to take care of the majority of EsballPH Halowin loyal players.
Now! EsballPH Halowin are once again launching the Register Free ₱100 Sign Up Bonus Sharing FB monthly FREE ₱38 Casino Promotion.
You can also click to enter the Online Casino Bonus & Promo introduction, which provides more diverse casino bonuses.