2022 FIFA World Cup Draw, Who is the FIFA 22 Real Group of Death
2022/06/27
Play Now
India Bonus
The long-awaited FIFA World Cup 2022 Group Breakdown is out! So, stay put; this post contains all you need to know. FIFA 22 schedule World Cup is kick-starting from November 21st (Monday) to December 18th (Sunday). Keep in mind that the entire World Cup tournament is made up of eight groups, with overall (32 teams) competing equally to be the last winning team.
Nevertheless, if you're following FIFA News, you would know that there is virtually no World Cup season without a Group of Death , and this year is not left out. The term "Group of death" is used for the team that is the season's crux. In short, they seem difficult to challenge.
However, know that most fans have taken the time to analyze the winning percentage of their favorite teams since the release of the group-wide breakdown. But who do you think is the actual group of death this season? Of course, you're about to find out, but before we continue, let's look at the World Cup 2022 draw!
2022 FIFA World Cup Draw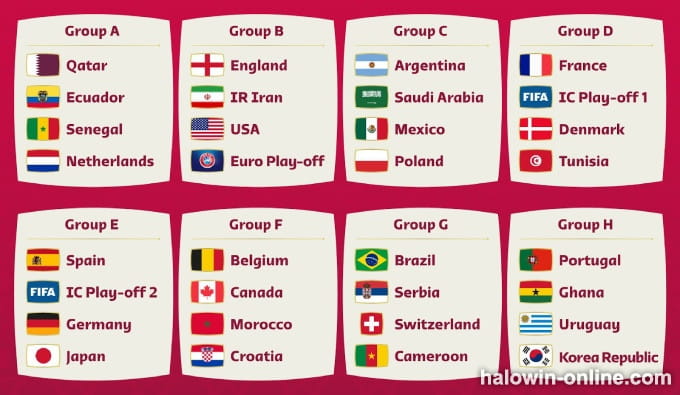 Group A: Qatar, Ecuador, Senegal, Netherlands
Group B: England, Iran, USA, European Playoff (Wales/Ukraine/Scotland)
Group C: Argentina, Saudi Arabia, Mexico, Poland
Group D: France, Australia, Denmark, Tunisia
Group E: Spain, Costa Rica, Germany, Japan
Group F: Belgium, Canada, Morocco, Croatia
Group G: Brazil, Serbia, Switzerland, Cameroon
Group H: Portugal, Ghana, Uruguay, South Korea
Who is the FIFA 22 Real Group of Death
Choosing a real group of deaths in World 22 seems complicated. That's because each group is full of imposing teams. But as far as this list is concerned, there isn't any group that is the actual lottery. However, to make things easy, here are the top four (4) of the 22 World Cup groups that look dangerous.
Group of Death #1: Group E
From the breakdown, you would agree that Group E (Spain, Costa Rica,Germany, and Japan) happen to be one of the most dangerous groups. Imagine two former world champions from Europe, Spain, and Germany, in the same group. Germany has been a world champion four times, including (in 1954, 1974, 1990, and 2014). In contrast, Spain won the World Cup once in 2010.
Not only that! These two teams struggled to be eliminated from the FIFA 22 points table in 2014 and 2018 respectively. But, it doesn't stop there! Group E also features one of the rugged Asian teams, Japan. Hence, Spain and Germany wouldn't want to pick up Japan lightly. That's because Japan took the lead in the World Cup group qualifiers last time.
It should also be pointed out that Japan is not the only major threat to the other two teams, the fourth team, Costa Rica, can also be a headache. We're sure you want to know why! Simply put, Costa Rica also has a strong history of upsets in the FIFA World Cup.
Recall that Costa Rica encountered a "Group of Death" in 2014 (Group D; Uruguay, Costa Rica, England, Italy). Fortunately, the team might lead the so-called group to the quarterfinals in a single run this year. But, as far as we know, the duel between all teams at World Cup 22 will be explosive.
Group of Death #2: Group H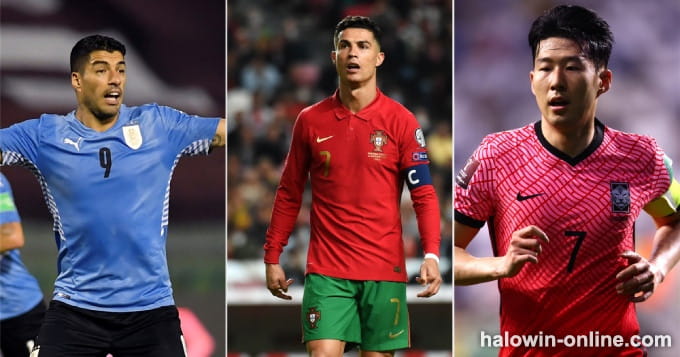 We've already agreed that the actual 2022 group of death is not visible but know that Group H is another World Cup group that appears very difficult. The Portuguese, Ghana, Uruguay, and South Korean teams are arguably one of the headline teams in the history of the World Cup.
Note! Portugal and Uruguay are the group's main strengths. Last world cup competition, Portugal lost against the South American team Uruguay, leading them out of the contest. So, having them back in the same group this season will be a disaster. Moreover, Portugal might see the FIFA 22 match as an opportunity to revenge for the last outing. Therefore, this season's game will be full of surprising results.
Remember that this is also a duel between Cristiano Ronaldo (Portugal) and Darwin Núñez (Uruguay). So don't miss the game. Moreover, the match between Ghana and South Korea is not as difficult as it sounds. But you can get a good start in the competition with players like Thomas Partey (Ghana) and Son Heung-min (Korea Republic).
Group of Death #3: Group B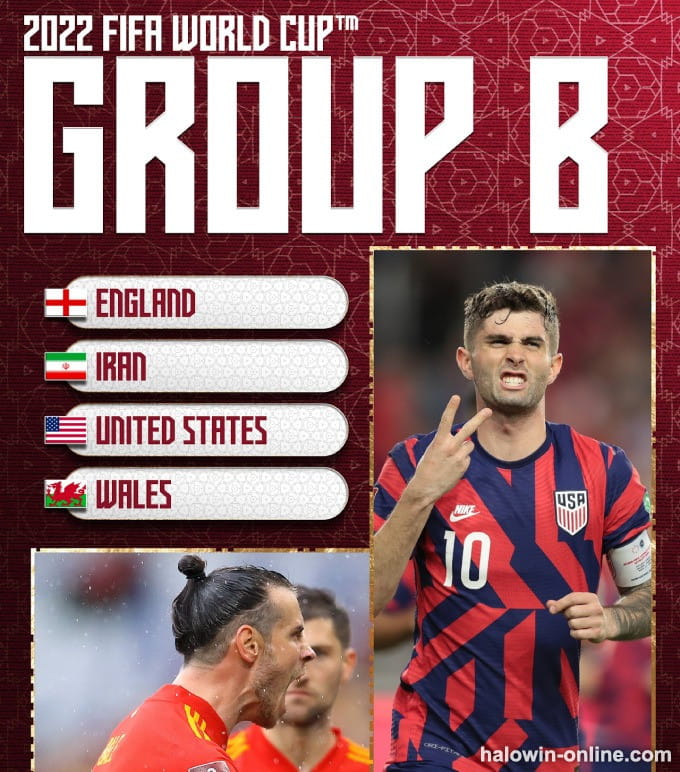 Last World Cup semi-finalists, England vs. the USA? That would be interesting. England is also aware of the dangers of a match against the United States. That's because the team lost the match against the United States in the previous FIFA World Cup. But the most painful is the 1/1 draw in the first match against the United States in 2010.
Meanwhile, the United States also failed to compete in the last FIFA World Cup when they failed to win their FIFA qualifiers; its excellent line-up raises some questions from fans. But the painful memories of these events are still fresh in their hearts. So this season is nothing but a severe collision between the two teams.
Know that Iran is also a strong team led by Croatia Coach Dragon SKocis. Since its inception, the team has only brought back a pedal of two games on the World Cup stage. However, in 1998, Iran also won against the United States. Therefore, grouping them will update your memory.
Is this a chance for Iran to win another game? You can't say; keep your fingers crossed. The team is also packed with epic teams from Europe, such as Ukraine, Wales, and Scotland.
Group of Death #4: Group D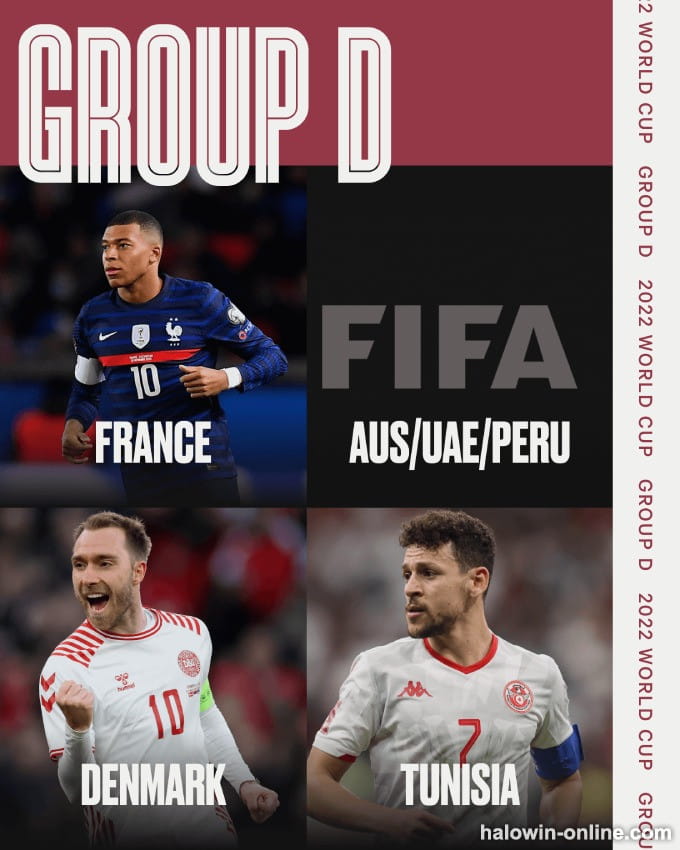 Group D also appeared tense and competitive! It features defending world champions France, Denmark, Australia, and Tunisia. But, come to think of it! World champions France and Denmark, which reached the semi-finals of Euro 2020, will be meeting.
The owner of last season's (2018) World Cup champion, France, is keen to maintain his crown. As a result, they are putting together the best squad of the season. Meanwhile, Denmark wants to enhance its promising Euro performance further. In addition, Australia and Tunisia are also meeting.
No debate; all the teams will want to give an impressive performance. More importantly, at the last FIFA World Cup (2018), Australia, Denmark, and France all belonged to Group C, and France took the lead. So this is another chance for them to compete again.
The FIFA 22 Real Group of Death Conclusion
These top four groups reflect the Group of Death, but the draws for each group in FIFA 22 seem impressive. So keep in mind that you will enjoy a competitive game this season. Don't sleep on it! Be on the watch for the anticipated World Cup 22 to start.
Read More hot topics About FIFA
Top FIFA Online Betting Site in the Philippines: EsballPH HaloWin Bet
If you want to make real money from FIFA betting, join EsballPH HaloWin Bet, one of the most reliable online FIFA betting sites in the Philippines.On the EsballPH HaloWin Bet, you can find a variety of sports betting. We select only legit and reliable FIFA online betting sites that are 100% sure of their honesty and safety, what's more, you can bet on sports weekly to win bonuses now!
Each FIFA bet has its odds, and profit will vary too. Please always remember: Higher odds come with higher risk. Go forward with the EsballPH HaloWin Bet in the Philippines to win ₱1100!
The previous sign up free ₱100 + registration bonus ₱88 casino activity has ended, but in order to continue to take care of the majority of EsballPH Halowin loyal players.
Now! EsballPH Halowin are once again launching the Register Free ₱100 Sign Up Bonus Sharing FB monthly FREE ₱38 Casino Promotion.
You can also click to enter the Online Casino Bonus & Promo introduction, which provides more diverse casino bonuses.