TNT Tropang Giga import Rondae Hollis-Jefferson edged out rival his rival, Barangay Ginebra San Miguel import Justin Brownlee, for the coveted Best Import award of the 2023 PBA Governors' Cup.
Rondae Hollis-Jefferson garnered 1147 points from his statistics and votes from the media. In comparison, Justin Brownlee settled for second with 966 points, followed by San Miguel Beermen import Cameron Clark with 610 and Meralco Bolts KJ McDaniels with 573.
Unlike other imports, Rondae Hollis-Jefferson came in late in the conference as a mid-season replacement for Jalen Hudson, despite his strong showing for the team.
In his six games with the TNT Tropang Giga, Jalen Hudson averaged 33.8 points, 9.3 rebounds, and 4.1 assists. Jalen Hudson was also a prolific three-point shooter with 41 percent from the arc.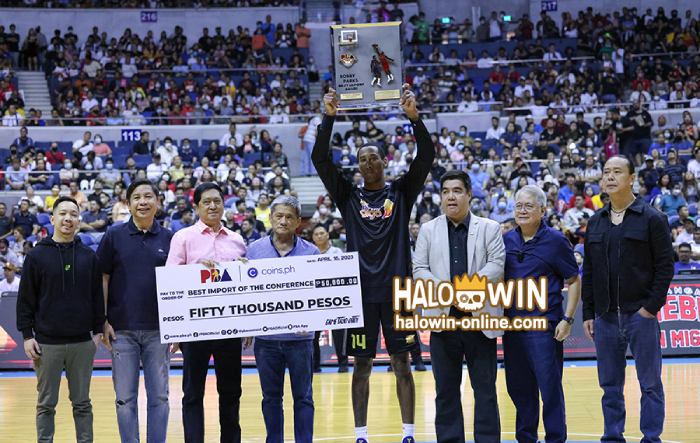 Back then, TNT Tropang Giga head coach Jojo Lastimosa argued nothing was wrong with Jalen Hudson; he just wanted to play big. Jalen Hudson and Rondae Hollis-Jefferson were 198 cm (6 foot, 6 inches), but Hudson played shooting guard and small forward, while Hollis-Jefferson played small forward/power forward.
"Nothing wrong with [Jalen Hudson's] skills set. It's just that getting an import that plays big and more around the basket, makes our rotation better. We can play our wings more. With Jalen playing as a [small forward], we end up playing small."
When Rondae Hollis-Jefferson replaced Jalen Hudson, he quickly made his presence felt. Going into Game 4 of the hotly-contested 2023 PBA Governors' Cup finals, he averaged 29.9 points, 13.3 rebounds, 6.5 assists, and 2.1 steals.
Rondae Hollis-Jefferson's Life Before the PBA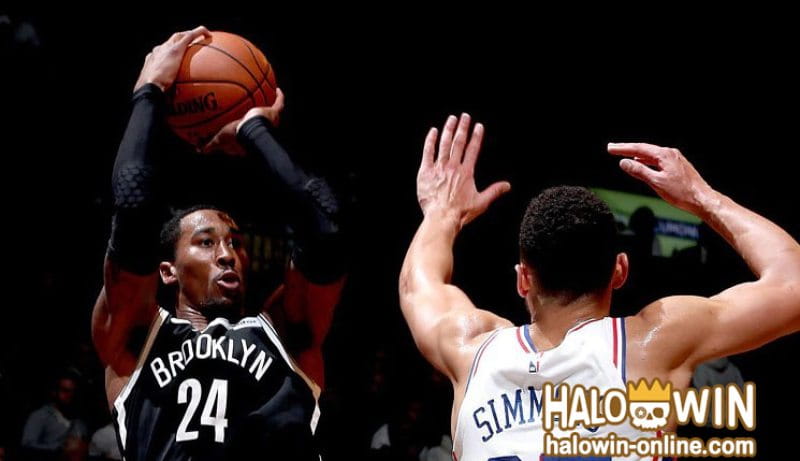 Before stepping foot in the PBA, Rondae Hollis-Jefferson, born and raised in Chester, Pennsylvania, played for the University of Arizona in Tucson. In his first year, Rondae Hollis-Jefferson saw limited minutes as he mainly functioned as the team's sixth man in a roster that included Aaron Gordon.
In his second year, Rondae Hollis-Jefferson increased his average to 11.3 points and 6.9 rebounds per game. He led the Arizona Wildcats in two consecutive Elite Eight appearances in the NCAA but bowed down to Wisconsin Badgers. After his sophomore year, Rondae Hollis-Jefferson forgoes his two years of college eligibility to declare for the 2015 NBA Draft.
In the 2015 NBA Draft, Rondae Hollis-Jefferson was selected by the Portland Trail Blazers as the 23rd overall pick. However, he was subsequently traded to the Brooklyn Nets, where he spent four seasons. Unfortunately, the Brooklyn Nets opted not to renew his contract, making him an unrestricted free agent.
After his stint with the Brooklyn Nets, Rondae Hollis-Jefferson signed with then-defending champions, Toronto Raptors. Then, after a year, he signed a non-guaranteed preseason contract with the Minnesota Timberwolves, but he was waived a few days after.
After the Toronto Raptors, Rondae Hollis-Jefferson signed a 10-day contract with the Portland Trail Blazers, extending to a season-long contract.
After playing seven seasons in the NBA, Rondae Hollis-Jefferson tried his luck in Turkey's Basketball Super League and Puerto Rico's Baloncesto Superior Nacional before playing with the TNT Tropang Giga in the 2023 PBA Governors' Cup.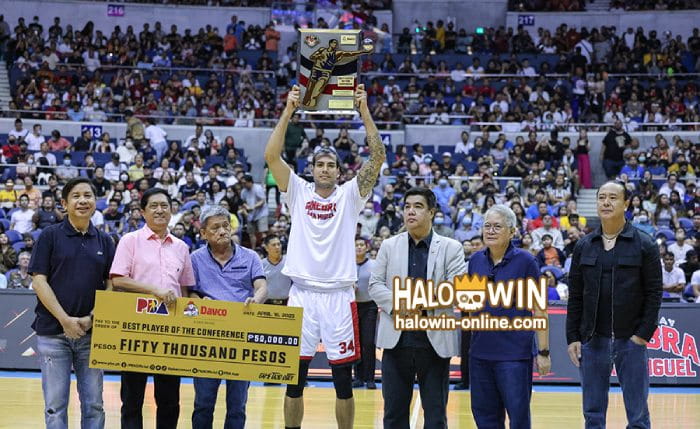 Christian Standhardinger Wins Best Player of the Conference
Barangay Ginebra San Miguel player Christian Standhardinger unanimously captured the Best Player of the Conference award as he provided much-needed support for import Justin Brownlee.
Christian Standhardinger first won the award in the 2019 PBA Governors' Cup with NorthPort Batang Pier. Four years later, he was again awarded the top prize after garnering 1110 points from statistics and votes from the media and players.
TNT Tropang Giga's RR Pogoy settled for second with 672 points, San Miguel Beermen CJ Perez with 561, and Barangay Ginebra San Miguel players Scottie Thompson with 497 and Jamie Malonzo with 456.
With the win, Christian Standhardinger was placed as one of the candidates for the season's Most Valuable Player award alongside 2022 PBA Philippine Cup Best Player of the Conference awardee June Mar Fajardo and 2022-23 PBA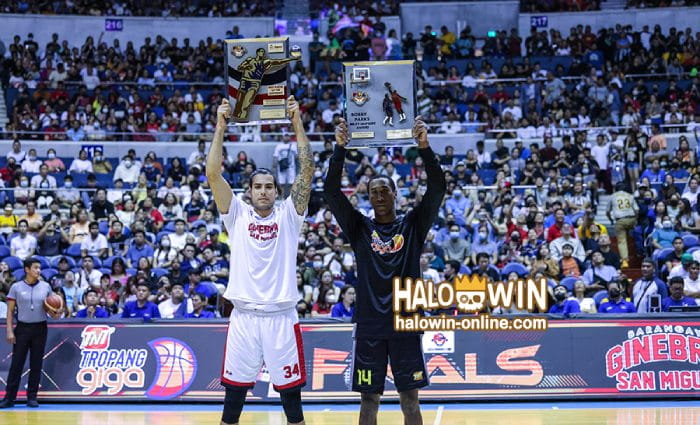 Commissioner's Cup Best Player of the Conference Scottie Thompson
Before playing in the PBA, Christian Standhardinger played his first two years of college for the University of Nebraska-Lincoln. After being suspended by his coach Doc Sadler for academic reasons, Christian left Nebraska and played for the University of Hawaii at Manoa during his junior and senior years.
After playing in college, Christian declared in the 2014 NBA Draft, but he went undrafted. So instead, he went on to sign a contract with Mitteldeutscher BC in Germany's Basketball Bundesliga for one season. Christian then brought his talent to Pro A, Germany's second-tier professional basketball, as he signed with SC Rasta Vechta. He also won his first MVP award during his stint with the club.
Christian took his talent from Europe to Asia as he signed a contract with Hong Kong Eastern in the ASEAN Basketball League as their heritage import. With the Hong Kong Eastern, he scored 40 points and 17 rebounds.
While still under contract with the Hong Kong Eastern, Christian declared for the 2017 PBA Draft, where he was selected first by the San Miguel Beermen. Although he didn't play for the entire 2017-18 PBA Philippine Cup as he was still under contract, Christian quickly made a name for himself, earning the moniker "The Bulldozer" because of his frequent use of brute strength and barreling plays toward the basket.
With San Miguel Beermen, Christian won the 2019 PBA Philippine Cup and the 2019 PBA Commissioner's Cup.
In 2019, Christian was traded to the NorthPort Batang Pier for Moala Tautuaa. Two years later, he was traded to the Barangay Ginebra San Miguel for Greg Slaughter. With the crowd-favorite team, Christian won the 2021 PBA Governors' Cup and the 2022-23 PBA Commissioner's Cup.