Barangay Ginebra San Miguel team captain LA Tenorio has been diagnosed with Stage 3 colon cancer as his team continues its title defense in the 2023 PBA Governors' Cup.
Before his cancer diagnosis, LA had already played his last game for this conference after he had been ruled out on March 1 initially due to a groin injury.
PBA Barangay Ginebra LA Tenorio Diagnosed With Colon Cancer
However, 20 days after the announcement, LA released a statement through the PBA website, explaining the reason for his "sudden absence."
The statement read, "I would like to issue a statement about my health status by firstly apologizing to my teammates, some coaches, the PBA, the fans, the media, and even some friends. As most of you are aware, I have been nursing a minor injury since the Finals last January. I used that as the reason for my sudden absence. My sincerest apologies to all."
"With my profession in sports tied in health and entertainment, it will be very difficult to keep the real reason a secret any longer and will only lead to unnecessary gossip, fake news & misinterpretation."
The Barangay Ginebra San Miguel successfully defended their PBA Commissioner's Cup in January at the expense of the import team, the Bay Area Dragons.
What LA Tenorio Said About his Colon Cancer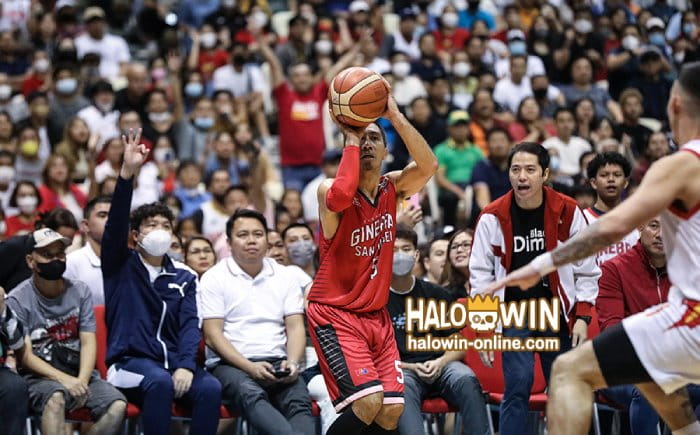 "I was recently diagnosed with Stage 3 colon cancer. The initial testing three weeks ago led me to instantly miss practices and games. I completed my surgery last week and will soon undergo treatment for the next few months."
"I have given not only 17 full years to the PBA but have dedicated my whole life to basketball. I have committed my body and health to the love of the game. It has been my passion and love. Sadly, there are things beyond one's control.
"But with my FAITH, I am lifting everything to God now and I believe there is a higher purpose as I go through this part of my life. I am not yet retiring from the game I love, and with the help of the best doctors in the Philippines and Singapore, I believe I can touch a basketball once more and return stronger."
LA then went on to thank the bosses of San Miguel Corporation, the parent company of the Barangay Ginebra San Miguel, led by Ramon S. Ang.
"I would like to take this opportunity to thank the people who have been helping me in this journey. I am truly blessed to be part of the San Miguel Family – Boss RSA's undying support and sincere care have been truly a Godsend. Boss Alfrancis Chua – my family and I appreciate you, thank you for everything.
"Lastly, to all, as much as I greatly appreciate everyone's well-wishes and message of support and prayers – for my children's well-being, in this social media and internet era, I am humbly asking everyone's respect for my family to go through this journey privately and discreetly as much as possible. Together with my family and loved ones, you are all my strength, and inspiration and what drives me to be the best person I can ever be, physically, mentally, and spiritually. I will see everyone very, very soon."
Barangay Ginebra Coach Tim Cone On LA Tenorio's Absence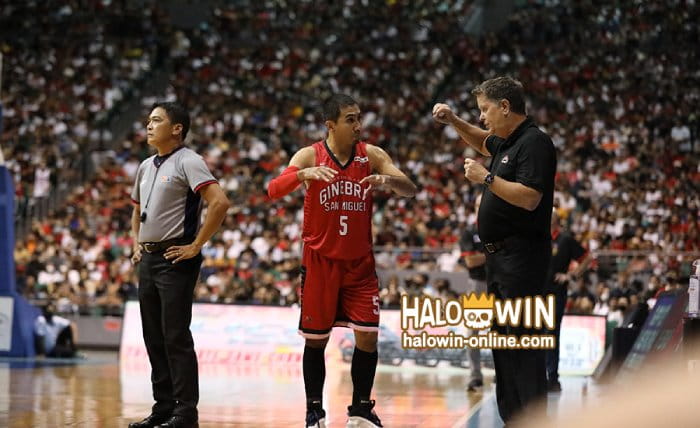 The night before the statement was released, Barangay Ginebra San Miguel head coach Tim Cone believed that LA Tenorio will still play a crucial role in their team's title defense.
After their 127-93 win against the NLEX Road Warriors in the 2023 PBA Governors' Cup quarterfinals, coach Tim Cone said that LA's leadership and experience would be vital to the team as they face the San Miguel Beermen in a best-of-five semifinal.
"Don't underrate what LA brings to our team, both on the court and off the court. At this time, it's off the court [and] it's special stuff," he told reporters. LA was on the sidelines of Barangay Ginebra San Miguel's bench in their quarterfinal win, alongside Japeth Aguilar who is also recovering from an injury.
"I know we miss playoff LA because he just goes to another level when the playoffs start, but it was nice that he was at the game today, and that means we're gonna get his leadership back.
"He's gonna be around talking to the other players and we're gonna use some of that as well."
LA Tenorio's Beginning in the PBA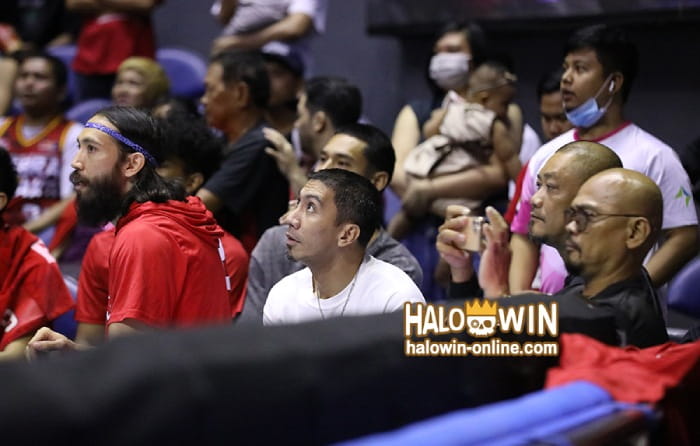 Before entering the PBA, LA Tenorio was one of the most-watched collegiate players in the country. In his rookie season for the Ateneo De Manila University Blue Eagles, he immediately helped the team to the finals of the UAAP Season 64 in 2001.
LA was unstoppable in the do-or-die game three of the finals, scoring 30 big points. Unfortunately, their college rival De La Salle University went on to win that series to complete their three-peat.
In his sophomore year, LA once again led the Blue Eagles to the finals, this time, they successfully exacted revenge against De La Salle University. However, this championship would be the first and last of LA after bowing out to the Far Eastern University the following season.
In his fourth and final playing year for Ateneo De Manila University, they were defeated by De La Salle University in the semifinals.
In the professional league, LA was drafted by the San Miguel Beermen in the 2006 PBA Draft as the fourth overall pick. However, he was quickly traded to the Alaska Aces after two years with the Beermen.
In Alaska, LA lifted his very-first trophy in the PBA as he and the Alaska Aces defeated the San Miguel Beermen in the 2010 PBA Fiesta Conference best-of-seven finals, where he was named the Finals MVP.
This is the lone time LA won the championship for the Alaska Aces as he was traded to the Barangay Ginebra San Miguel on August 31, 2012.
With the Barangay Ginebra San Miguel, LA went on to win seven more championships and three more Finals MVPs. LA also holds the record for most consecutive games played at 744, before ending it on March 1, 2023.