The San Miguel Beermen will continue their two-game winning streak as they face the TerraFirma Dyip at the 2023 PBA Governors' Cup on Friday, February 3 in Halowin Bet's PBA predictions.
The San Miguel Beermen currently stands in third place with a 2-0 win-loss record behind the Converge FiberXers and the NLEX Road Warriors who are currently at 3-0.
Meanwhile, TerraFirma is in the sixth spot with a 1-1 win-loss record after losing against the Converger FiberXers and winning against the Meralco Bolts.
Now that the two teams that have completely different identities face off, only one team would emerge victorious and that would be the San Miguel Beermen.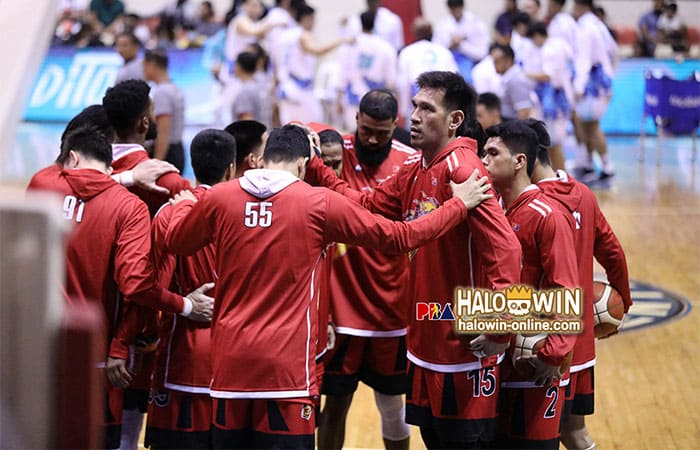 San Miguel Beermen's Secret Weapon: Coach Jorge Gallent
The San Miguel Beermen, who holds a PBA record for most championships, currently plays under their new head coach, Jorge Gallent, after almost a decade with Leo Austria. Coach Jorge replaced Coach Leo just a few days before the start of the conference, but it doesn't mean he doesn't know the team that well.
Coach Jorge joined the coaching staff of the San Miguel Beermen in 2011, a year before Coach Leo was invited to be the head coach of the team during its stint at the Asean Basketball League.
Prior to San Miguel, Coach Jorge was the head coach of the B-Meg Derby Ace Llamados during the time of its star players, Kerby Raymundo, Marc Pingris, Rafi Reavis, and James Yap. Gallant's first win as the head coach of the B-Meg Derby Ace Llamado came at the expense of the Meralco Bolts and its head coach Ryan Gregorio.
Under Coach Jorge's watch, the B-Meg Derby Ace Llamados recovered from its slump and won consecutively in the elimination rounds with analysts crediting the team's vastly improved plays even without the injury stars.
In Coach Jorge's only season with the B-Meg Derby Ace Llamados, he led the team to one semi-final at the All-Filipino Philippine Cup. Unfortunately, he was replaced by then-Alaska Aces head coach Tim Yap as B-Meg Derby Ace Llamdos' top tactician.
After leaving B-Meg Derby Ace Llamados, coach Jorge transferred to its sister team, the San Miguel Beermen, where he served as an assistant coach for the likes of Ato Agustin, Olsen Racela, Gee Abanilla, Biboy Ravanes, and Leo Austria.
Now that he's at the helm of the team he served for a long time, Coach Jorge surely knows his players and how to inject his system while the conference is ongoing.
Even if many analysts and basketball fans are ruling out the San Miguel Beermen for the Championship, it still has one secret: Coach Jorge's plan for the team.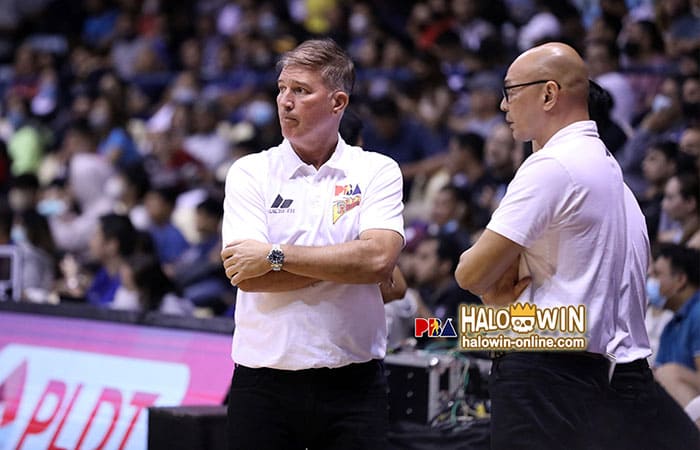 TerraFirma's Past Game Against the Converge
The TerraFirma Dyip opened their conference with a 115-130 loss against the hot streaking Converge FiberXers and its young head coach Aldin Ayo in the 2023 PBA Governors' Cup.
During the game, both imports exploded with over 40 points. Converge FiberXer's reinforcement Jamaal Franklin had 42 points, 11 rebounds, and eight assists in 40-minutes of play while TerraFirma Dyip's import Jordan Williams recorded 46 points, six rebounds, and three assists in 41-minutes of play.
However, the big difference came from the local players. Longtime Philippine National Men's Basketball Team player Maverick Ahanmisi had 16 points, nine rebounds, and two assists.
Converge FiberXers captain Jeron Teng, who used to play for Coach Aldin Ayo during his collegiate years, and Justin Arana contributed 15 points apiece for a much-needed help to Jordan Williams.
Alec June Stockton and Abu Tratter also contributed 10 points each to help their team to its first-ever victory.
In comparison, for the side of the TerraFirma Dyip, only Juami Tiongson was the lone bright spot for the Filipinos with 18 points, four rebounds, and one assist in almost 40 minutes of play. TerraFirma Dyip team captain Alex Cabagnot had 11 points, while Kevin Ferrer and Aldrech Ramos contributed 10 points apiece.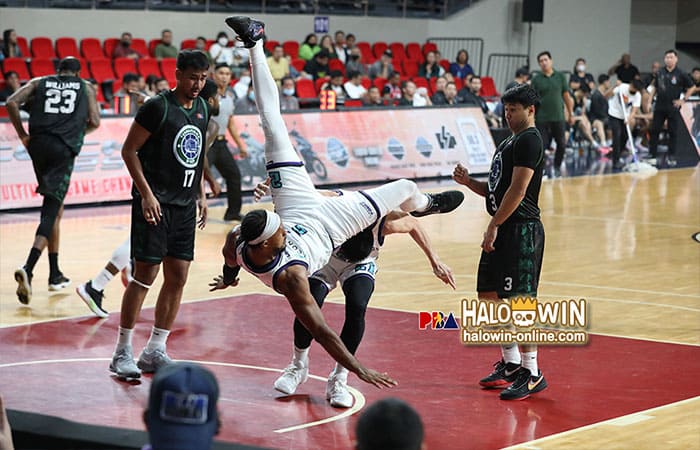 TerraFirma's Past Game Against the Meralco
In terrafirma's 2023 PBA Governors' Cup Game 2 against the Meralco Bolts, they quickly bounced back as Juami Tiongson exploded for 30 points, three rebounds, and three assists. TerraFirma Dyip's import Jordan Williams had 29 points, eight rebounds, and three assists.
Eric Camson scored 13 points, while Alex Cabagnot contributed eight points in the TerraFirma Dyip's first victory in two games.
Defeating a team that is coached by Norman Black, who is one of the four Filipino coaches to win a grand slam in the PBA, should boost the morale of the team. Meralco Bolts import KJ McDaniels had a double-double performance with 29 points and 19 rebounds, but the TerraFirma Dyip had managed to limit the production of the locals.
Chris Newsome was limited to 13 points and four rebounds, while Norman Aaron Black also had a double-double performance with 12 points and 12 rebounds in a losing effort.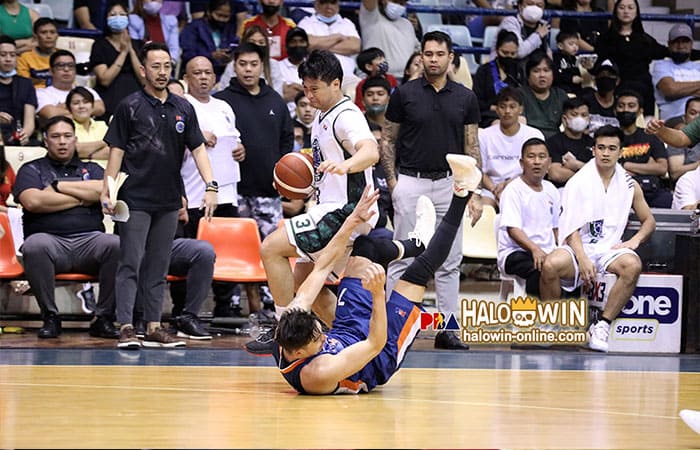 What TerraFirma Needs to Do to Win
Now that they have managed to crack the ceiling of a more established team like the Meralco Bolts, the TerraFirma Dyip should play with full confidence, even if they are facing a much more established team compared to the Meralco Bolts.
If they have managed to defeat the system of Coach Norman Black, who in 1989 won the grand slam for the San Miguel Beermen, the TerraFirma Dyip also have what it takes to defeat the San Miguel Beermen.
Aside from their import Jordan Williams, Juami Tiongson needs to repeat his performance once they face a much taller, and much more experienced San Miguel Beermen. Aside from Juami Tiongson, other local players such as Alex Cabagnot, Ed Daquioag, and Kevin Ferrer should step up if want to win against the San Miguel Beermen.
For its head coach Johnedel Cardel, he should utilize his players' long-range shooting ability to avoid San Miguel Beermen bigs June Mar Fajardo and its import, Cameron Clark. Coach Johnedel should also take advantage of the fact that his system was already in place for a much longer period of time compared to the system that Coach Jorge Gallent has with the San Miguel Beermen.
If the TerraFirma Dyip managed to wake up on the right side of the bed, there was still a high chance that they could defeat the San Miguel Beermen. If not, this game should be an easy victory for the San Miguel Beermen.
Top PBA Online Betting Site in the Philippines: Halowin Bet
Join Halowin Bet for PBA real money online betting, most reliable and legit Philippines online PBA betting site. Halowin Bet offers variety sports betting options and bonus, you can bet on sports every week and win huge bonuses together!
Each PBA bet has its odds, please be aware that higher odds comes with higer risk. Click on Halowin Bet Philipines Online Betting site to win big bonus.