PBA TNT Tropang Giga will participate in the EASL Basketball Champions Week tournament. This is one of the three teams from the PBA that are in the 2023 tournament hoping to win and will be covering closely with Halowin Bet.
Out of the three PBA teams to play in this tournament, TNT Tropang Giga may be seen as the underdog but they will compete as hard as they can to prove people wrong. Anything can happen in a tournament like this where teams need to win just three games to win the championship.
While not many people are picking them to beat either of the other two PBA teams in the tournament, the Bay Area Dragons and the San Miguel Beermen, they could win both of their group stage games and advance to play one of them.
The EASL Basketball tournament features two games from each team and the undefeated teams make it to the finals. None of the PBA teams play each other on the group stage. It will be quite the finals if two PBA teams make it in to compete for that championship.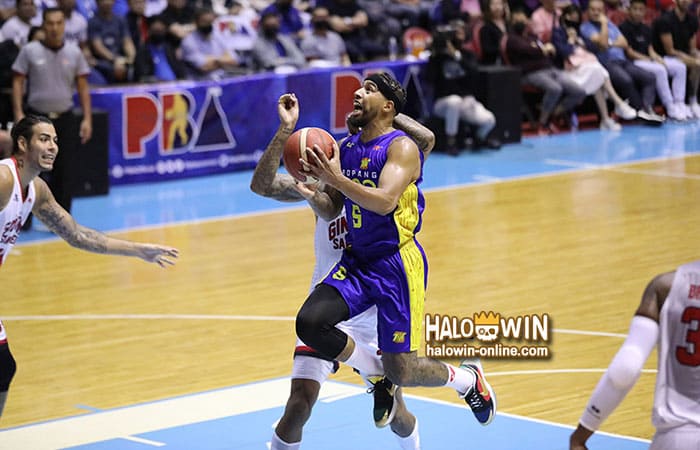 A Chance to Prove Something for PBA TNT Tropang Giga
It wasn't the best showing for TNT Tropang Giga in their last season in the PBA. They failed to make the PBA Commissioner's Cup 2022 playoffs and should be seen right now as not as good as the San Miguel Beermen and the Bay Area Dragons in this tournament.
Both of those other teams maybe two of the best in the PBA as they took each other on in the PBA Commissioner's Cup 2022 playoffs in a close series. TNT Tropang Giga finished the PBA season with four losses in a row.
TNT Tropang Giga will have their work cut out for them. They have a fairly good chance as any other team in the EASL Basketball tournament to advance to the finals due to their matchups. It will not be easy though.
This team should go out there and look to prove everyone wrong by making the finals and potentially beating one of the other PBA teams. That would not only put this tournament on the watch for them but the PBA fans as well. We can look forward to TNT Tropang Giga's chance to shine in this EASL Basketball tournament.
TNT Tropang Giga's Matt Mobley will have to Stay Hot
One bright spot HaloWin Bet spotted for TNT Tropang Giga towards the PBA Commissioner's Cup 2022 end of the season was the play of Matt Mobley. In his first game with them, he scored 38 points and made seven three-pointers. That game was a loss to the Bay Area Dragons. The next game he played the San Miguel Beermen in their final game and they lost as he had just 18 this time.
It is apparent why he is a key to this team. Matt Mobley has what it takes to completely take over a game as he did in the PBA with 38 points. TNT Tropang Giga will need that kind of scoring and play to make it to the EASL Basketball Champions Week tournament finals. He may be one of TNT Tropang Giga's only hopes. It was a great addition to this team. Without him, this team lacks scoring but he has to bring it every game.
Additionally, Matt Mobley brings other things to the table in a basketball game such as his defense and leadership. He is vital to the success of this team. If TNT Tropang Giga makes it far in the EASL Basketball tournament, Matt Mobley will likely be a very big reason why.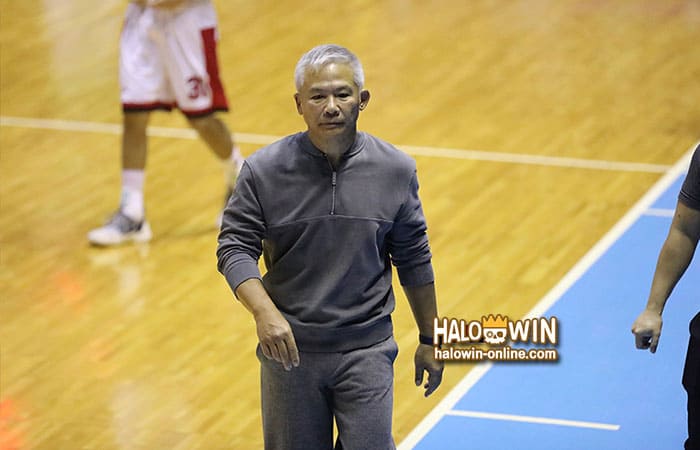 How TNT Tropang Giga can Win this EASL Basketball Tournament
Most of the scoring and responsibility will be on Matt Mobley to get this team to the EASL Basketball Tournament finals and win the championship. If he is putting up 38-point games as he did in the PBA then this team will have a good chance at winning. In some games, he scores just 18 though and TNT Tropang Giga won't have a great chance to win in that case.
Not all of the responsibility should fall on him though. In the game where he did score 38 points, TNT Tropang Giga still lost. His teammates will also have to score, defend, and play well overall.
One key player for them will be Roger Pogoy. He had some impressive games for TNT Tropang Giga but will need three more in this tournament for them to win it. He brings a lot to the table including scoring over 17 points per game on average. Look for him to be crucial in any TNT Tropang Giga win in the EASL Basketball Champions Week tournament.
PBA TNT Tropane Giga Obstacles in the Path of Victory
The matchups will prove to be important for TNT Tropane Giga. Both of their EASL Basketball Tournament group play matchups will be against teams outside of the PBA. They are unknown opponents as far as their play style. Both of their games should be winnable though which will give them a chance to make it to the EASL Basketball Tournament finals.
If they can win their first game in the group play then facing the Seoul SK Knights will be their final challenge before possibly playing in the finals. This team is tough but beatable. It should be a challenge for them and if they are going to win these games they will need to step up their play from what we last saw in the PBA.
Can PBA TNT Tropang Giga win the EASL Basketball Championship?
It will be no easy task for any team to win the EASL Basketball championship. For TNT Tropang Giga it will be even harder based on how they have performed lately. The two other teams from the PBA likely have a better chance of winning, HaloWin Bet believes. TNT Tropang Giga lost to both of those teams fairly recently.
While it is not out of the question for TNT Tropang Giga to win the EASL Basketball championship, it is not expected. It seems they should be about a middle-of-the-road team in the field of ten in the tournament. Look for them to be competitive and maybe surprise some teams to have a good run in the EASL Basketball Champions Week.