In a grueling best-of-seven final series, the Barangay Ginebra San Miguel successfully protected their home turf against the guest team, Bay Area Dragons, at the recently concluded 2022-23 PBA Commissioner's Cup.
First Deposit 100% Bonus Cashback
In the do-or-die Game 7 of their matchup, the Barangay Ginebra San Miguel showed their dominance against the Bay Area Dragons, 114-99, in a game that was witnessed by over 50,000 fans, including numerous celebrities like Daniel Padilla.
Barangay Ginebra San Miguel import Justin Brownlee led the team in scoring with 34 points, 12 assists, and three blocks. Meanwhile, Bay Area Dragons Myles Powell led his team in a losing effort with 29 points and five assists.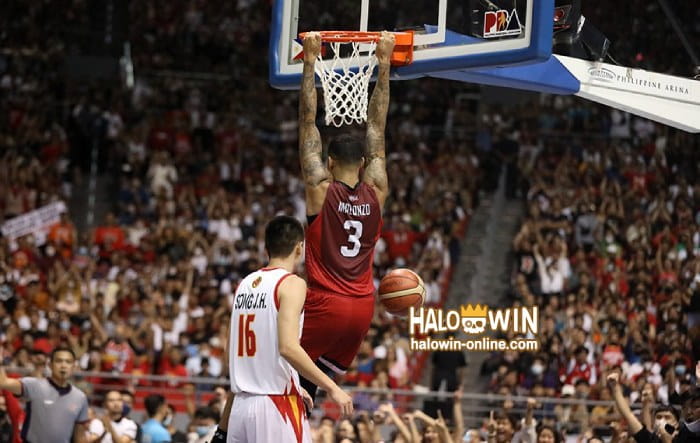 Justin Brownlee: The Barangay Ginebra Filipino Import
Justin Brownlee played inspired since the law naturalized him as a Filipino was just signed a few days before the crucial, do-or-die Game 7. Justin led Ginebra's offense and defense, perfectly executing coach Tim Cone's famed triangle offense.
Aside from Justin, Jamie Malonzo was also one of the key pieces of Ginebra's recent championship with a huge 22-point, 17-rebound game. Scottie Thompson and Japeth Aguilar also added 32 points.
At the post-game press conference, Justin was just proud that the 'All-Filipino' Barangay Ginebra Team managed to win the import-laden PBA Commissioner's Cup.
He said, "That makes it even more special. We play with all-Filipino tonight for the first time since I've been here."
"All of my teammates congratulated me and told me how proud they are for me becoming a Filipino. Very special and just to top it off with a win. This win is not only for Ginebra. This is for the whole country."
"We fought an international team and got to give them a lot of credit to Bay Area. They played tough, they are coached very well. I'm just happy that we got away with a win."
Justin's sixth championship with the Barangay Ginebra San Miguel was extra sweeter as they played in front of a league record 54,589 fans who went to the Philippine Arena in Bulacan.
Filipino actor Daniel Padilla was also in attendance. In fact, he even accompanied the team to the press room after their sweet victory.
Justin said of the fans, "That definitely helped us a whole lot. Playing with a sixth man, the NSD fanatics, all the fans that came out. We were struggling a bit in the game but they were cheering, hearing those Ginebra chants."
"They gave us a lot of fuel tonight. 54,000 plus is amazing to see, looking at the crowd, it was just amazing and I was just happy that we got the win."
Tim Cone vs Brian Goorjian: Battle of the PBA Coach
For Barangay Ginebra San Miguel head coach Tim Cone, who also holds the record for the most PBA Championships, the 2022-23 PBA Commissioner's Cup will go down as his toughest championship after successfully overcoming Bay Area Dragons head coach Brian Goorjian.
According to Coach Tim Cone, it was not easy to coach against Goorjian. In fact, he needed to make several adjustments throughout the series just to overcome the Bay Area Dragons.
"Without a doubt. Brian Goorjian is really special. I can honestly say that," he said when asked about his toughest title yet.
"He had to go through basically three different line-ups through this series. One with Nicholson, and he played one way, then he played all-Chinese and he played one way. And they came with Powell and played another way.
"His team stayed in their flow and when they lost Nicholson, the spirit was incredible, their motor really lifted instead of (going) down. They didn't feel sorry for themselves. Powell came off in Game Six and played a wonderful game. But I felt that we could adjust to him a lot better."
Coach Tim admitted that the three days off gave them ample time to breathe and to strategize after facing Myles Nicholson for the first time in Game 6.

"The three days off gave us a little bit more time to adjust to him and the way they play with him," said Cone, who already has 25 PBA Championships on his belt.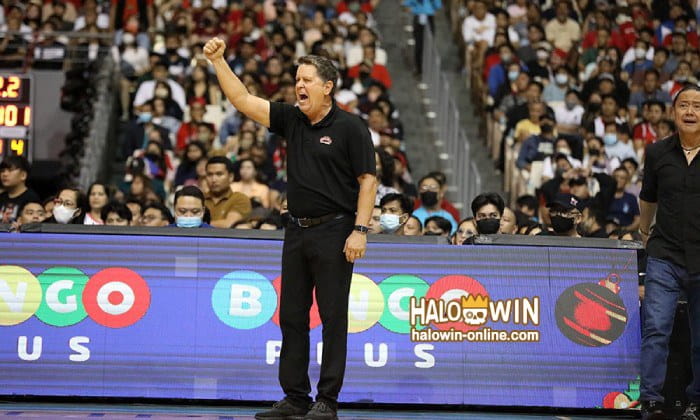 Barangay Ginebra San Miguel: Team of Awardees
Aside from getting the PBA Commissioner's Cup trophy, the Barangay Ginebra San Miguel also won the three awards that were given during the duration of the whole conference. Scottie Thompson was awarded as the Best Player after averaging 11.9 points, seven rebounds, and 5.6 assists per game.
For the third time in his career, Justin Brownlee got the Best Import Trophy after averaging 29 points, 10.6 rebounds, and 6.6 assists. The final MVP Award was given to Christian Standhardinger, after providing consistent support for Justin Brownlee.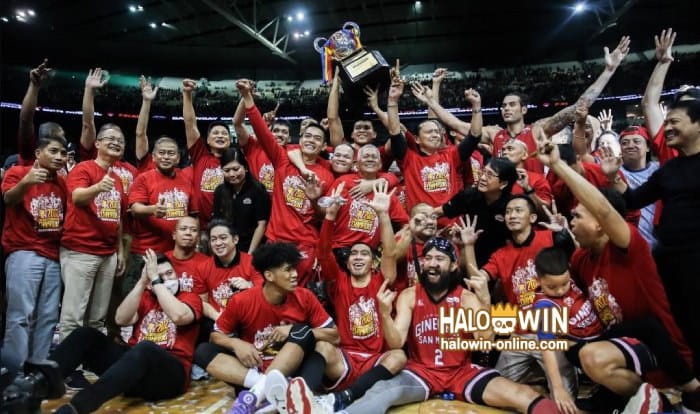 Ginebra's Star Struck Sixth Man Daniel Padilla
It seemed that the lucky charm of Ginebra was in attendance as Filipino actor Daniel Padilla once again watched the game live.
In Game 5 of the best-of-seven final series which the Barangay Ginebra San Miguel won, 101-91, Padilla watched the game alongside actor Zanjoe Marudo, comedian Bayani Agbayani, Senators Bong Go and Joel Villanueva, and US Ambassador to the Philippines MaryKay Carlson.
In the crucial Game 7, Daniel Padilla watched the game beside fellow actor and good friend Hyubs Azarcon, and action star Philip Salvador.
Aside from being an actor, Daniel Padilla was also a good basketball player, competing in all-star games alongside fellow celebrities. During his free time, he casually plays basketball with his celebrity friends.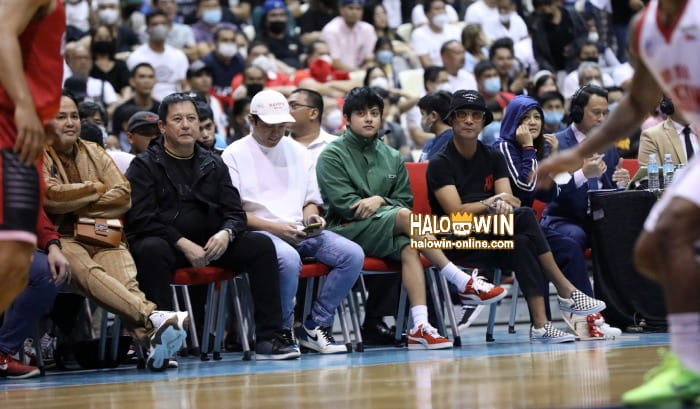 PBA Governors' Cup – Barangay Ginebra
The Barangay Ginebra San Miguel will only have a week to rest and relax as the PBA Governors' Cup is set to start on Sunday, January 22. The Barangay Ginebra San Miguel will retain Justin Brownlee as their import as they try to win back-to-back conferences.