Ten players of the Philippine Basketball Association were slapped with fines after being involved in a brawl in the province of Cebu. In contrast, three others were slapped for playing unsanctioned games in Davao City.
In April 2023, several PBA players got involved in a brawl in the town of Carmen, Cebu, against a foreign team. Based on one video, NLEX Road Warriors player JR Quinahan can be seen throwing punches at a foreign player while Rain or Shine Elasto Painters big man Beau Belga threw the ball at the same foreign player.
₱590,000 Fines, Termination Slap on 13 PBA Players
In the same video, Magnolia Chicken Timplado Hotshots guard Jio Jalalon was the peacemaker between the locals and the foreigners. At the same time, NorthPort Batang Pier star Robert Bolick only watched from afar, even granting photo requests from the fans.
Based on the rules of the PBA, players are allowed to play in outside leagues as long as their mother teams give them the signal.
"We allow players to join these games as long as they were allowed by their teams," PBA commissioner Willie Marcial told The Inquirer in Filipino in April. "If not, they'll be in big trouble."
Playing in leagues outside the PBA is not new to the players. Some players went around the country to play for several teams in one-day or week-long leagues during the off-season or the playoffs if their team was not qualified.
Magnolia's Jio Jalalon and San Miguel Beermen forward Vic Manuel already faced a suspension in 2020 for playing in outside leagues despite not getting a green light from their mother teams, while Ping Exciminiano, who currently plays for the TNT Tropang Giga, even suffered an injury in one exhibition match.
The ten PBA players involved in the Cebu brawl were fined 590,000 pesos.
NLEX Road Warrior JR Quinahan: Termination and ₱90,000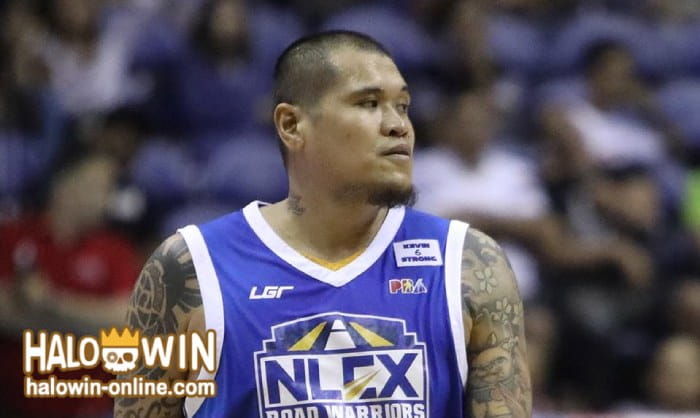 A few weeks after the video made rounds on social media, JR Quinahan was terminated by the NLEX Road Warriors. In a statement, the team said it decided to release JR Quinahan for playing in outside leagues without the team's permission.
The statement read, "The NLEX Road Warriors have decided to terminate the remaining contract of Joseph Ronald 'J.R.' Quiñahan. Following a thorough investigation, it was found that Quiñahan had committed several infractions of his uniform Players' Contract, including, among others, playing in unsanctioned games without seeking clearance from NLEX management and the Philippine Basketball Association."
"Quiñahan is now a free agent and may sign with any PBA team. NLEX Road Warriors thank Quiñahan for his services to the team and wish him luck in his future endeavors."
According to reports, Quiñahan's involvement in the brawl shocked the management of the NLEX Road Warriors as he had been recovering from Achilles tendon surgery and had not been practicing with the team aside from shooting drills, weight training, and strengthening during practices.
Sources said Quiñahan's contract with the NLEX Road Warriors was supposed to run until December 2023 and is worth the maximum salary of 420,000 pesos per month.
The seventh overall pick in the 2007 PBA Draft, Quiñahan was traded to the NLEX Road Warriors on May 6, 2017, where he reunited with his Rain or Shine Elasto Painters head coach Yeng Guiao.
Aside from terminating his contract, Quiñahan was also fined by the PBA a total of 70,000 pesos for his involvement in the melee.
After the NLEX Road Warriors terminated the contract with Quiñahan, his fans hoped he would see him play again for the Rain or Shine Elasto Painters now that Yeng Guiao had returned as the team's head coach.
Unfortunately, Guiao himself shut down the rumors as he prepared to have a significant player revamp in the next PBA season.
"We are actually making room for our draft picks this September. We have two early first-rounders and two second-rounders. I love JR but there are limitations to the help I can extend him," he said.
Quiñahan is one-half of the famed 'Extra Rice' duo of the Rain or Shine Elasto Painters alongside Beau Belga. The two led the team to two championships – the 2012 PBA Governors' Cup and the 2016 Commissioner's Cup.
Cebu Brawl: Nine Players fined totaling ₱520,000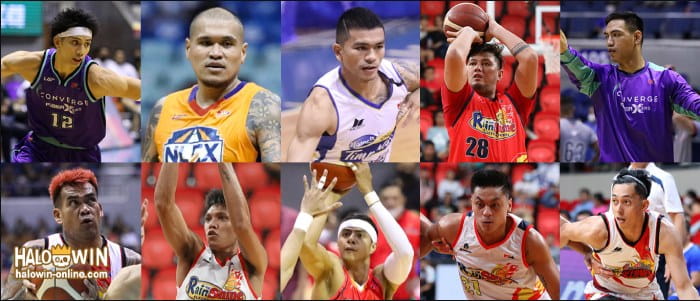 Although he can be seen as the peacemaker in the video, Magnolia Chicken Timplado Hotshots guard Jio Jalalon received the heftiest penalty by the PBA after being asked to pay 100,000 pesos for his second offense. Jalalon was already fined 50,000 pesos by the PBA in 2020 for playing in another outside league.
According to reports, the Magnolia Chicken Timplado Hotshots management also punished Jalalon.
Rain or Shine Elasto Painter big man Beau Belga was also asked to pay 50,000 pesos, plus an additional 20,000 pesos after he threw a ball at a foreign player. He was also suspended by the Rain or Shine Elasto Painters management for six working days without pay.
"Rain or Shine Team Management has suspended Beau Belga for six (6) working days without pay due to his involvement in an unsanctioned basketball game in Cebu. Further investigations will be conducted internally," the Rain or Shine management said in a statement.
The rest of the PBA players involved in the Cebu league – Rain or Shine Elasto Painters' players Rey Nambatac and Jhonard Clarito, San Miguel Beermen's Vic Manuel and Allyn Bulanadi, Converge FiberXers' Alec Stockton and Barkley Ebona, and NorthPort Batang Pier's Arwind Santos – were also fined 50,000 pesos each.
All ten players involved in the Cebu exhibition game had an opportunity to talk with PBA Commissioner Willie Marcial after he called them to his Eastwood, Quezon City office. Only Rey Nambatac and Arwind Santos excused themselves from the meeting due to prior family obligations but talked to Commissioner Marcial by phone.
Davao Exhibition Game: Three players fine totaling ₱150,000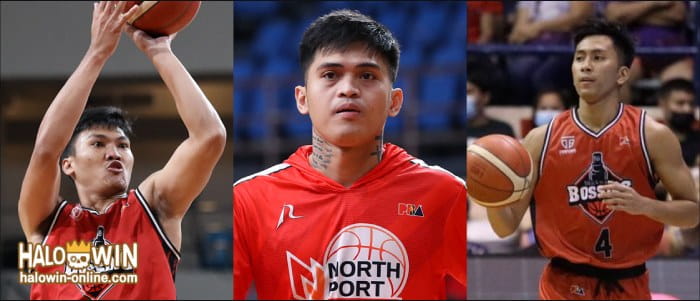 A few days after the PBA released the sanctions of the ten players involved in the Cebu brawl, three other players were also slapped with fines after playing in unsanctioned PBA games in Davao City.
NorthPort Batang Pier's Kent Salado and Blackwater Bossings players Renato Ular and Rey Suerte were slapped with a 50,000 fine each after they played in an invitational tournament without seeking permission from the PBA and their mother ballclubs.
With multiple players playing outside leagues without getting the green light from their mother teams and the PBA, commissioner Willie Marcial issued a stern warning to those who planned to do such acts.
He warned the players would face stiffer sanctions should they repeat the offense, just like how he fined Jio Jalalon 100,000 pesos for playing in outside leagues again.