The TNT Tropang Giga broke a PBA Finals record as they fired 21 three-point field goals from beyond the arc to defeat the defending champions Barangay Ginebra San Miguel, 116-104, to tie the best-of-seven PBA Finals at 2-2 on Sunday, April 16.
TNT Tropang Giga, who was missing the services of RR Pogoy due to a hand injury, woke on the right side of the bed. In the second quarter, the TNT Tropang Giga led as much as 23 points, 48-25, after Rondae Hollis-Jefferson's step-back jumper.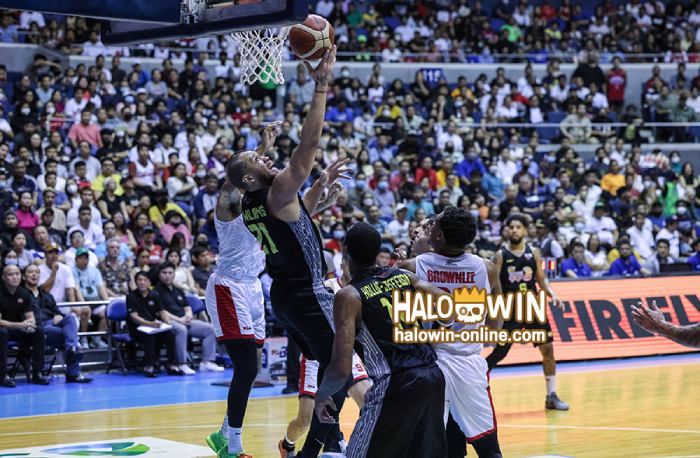 PBA Govs Cup Recap: TNT Break Record Tie vs Ginebra 2-2
Since that massive lead in the second quarter, the Barangay Ginebra San Miguel did not find its rhythm as they bowed down to the TNT Tropang Giga.
Rondae Hollis-Jefferson, awarded as the Best Import before the game, played inspired basketball with another double-double performance of 36 points, ten rebounds, and five assists. In comparison, William Jayson Castro was the spark off the bench with 17 points.
Marcus Williams, Calvin Oftana, and Kib Montalbo scored 16 points apiece.
For the Barangay Ginebra San Miguel, import Justin Brownlee was limited to 28 points and five rebounds, while Scottie Thompson almost had a double-double of 22 points, nine rebounds, and six assists.
Jamie Malonzo recorded 17 points, five rebounds, and six assists, while Stanley Pringle, Christian Standhardinger, and Von Pessumal added ten apiece.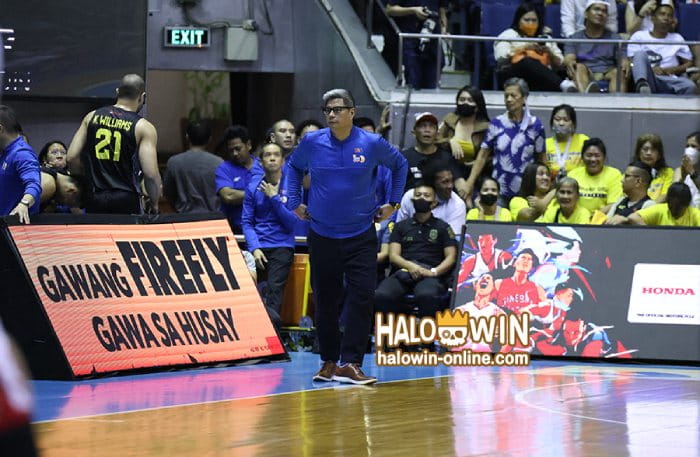 PBA Recap: TNT Tropang Giga Head Coach Jojo Lastimosa Not Surprised With Record-Breaking Win
Even before the game began, the TNT Tropang Giga already received bad news after learning that prolific shooter RR Pogoy will sit out the rest of the PBA Governors' Cup Finals after suffering a hand injury.
However, head coach Jojo Lastimosa refused to make it an excuse as he found his team to break the record in front of 16,203 fans at the historic Araneta Coliseum.
"I'm not surprised," the PBA Legend-turned-coach said after his team's victory.
Without RR Pogoy, coach Jojo Lastimosa found his replacement in Mikey Williams, Jayson Castro, and Kib Montalbo, who started instead of Pogoy.
"We're gonna miss Roger in this series. I just hope that Calvin [Oftana] can step up. He's the MVP of the NCAA (National Collegiate College Association), and he's a bonafide scorer."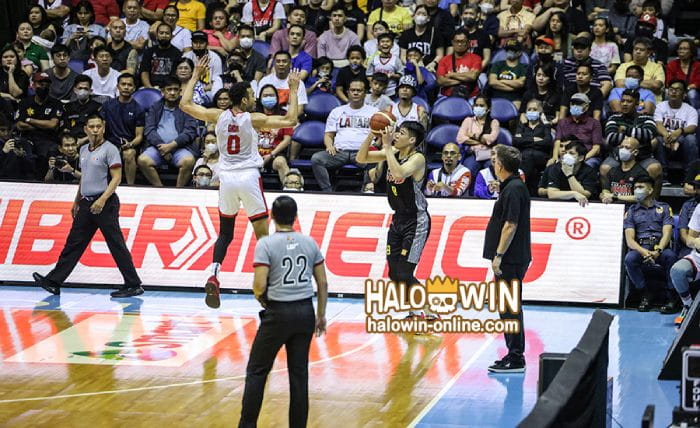 And for the crucial Game 4 game, Calvin stood up and took the challenge of coach Jojo Lastimosa.
"Calvin had a lot of looks tonight due to our spacing, and it helps that he played a lot of minutes, too. If it's your night, it's your night," said TNT coach Jojo Lastimosa.
"We had a lot of heroes tonight, not just Calvin, but if you guys noticed, Kib [Montalbo] was a huge, huge part of this game," added Lastimosa.
In Game 3, Jojo Lastimosa wanted more from Calvin Oftana, who was limited to three points and three rebounds. In the first two matches of the finals, Calvin averaged 15 points and 9.5 rebounds.
"Nothing special. It was just the same as usual with how I trained and prepared before the game. Same as usual," he said in Filipino after he recorded 16 points, two rebounds, and two assists.
"Coach [Jojo Lasmitomas] said, if I get the ball, shoot it. I told him, I got it, and luckily, my shots went in to get this win."
The former NCAA MVP also downplayed the record that the TNT Tropang Giga broke in the PBA Finals.
"It's how we play. We take those open shots, if you're open even if only a second has passed on the shot clock, take it if you're open," he explained.
Aside from Calvin Oftana, one of the unsung heroes of TNT's victory was the returning Kelly Williams.
"Kelly helped out, especially on defense. You know he's going to be rusty on offense, but he can't be rusty on defense," said coach Jojo Lastimosa.
"He gives you a sense of comfort that if the game gets to a grind-out, defense for defense, I know I can rely on Kelly. Having him there to sub in for Poy (Erram) when Poy gets tired so easily is a luxury."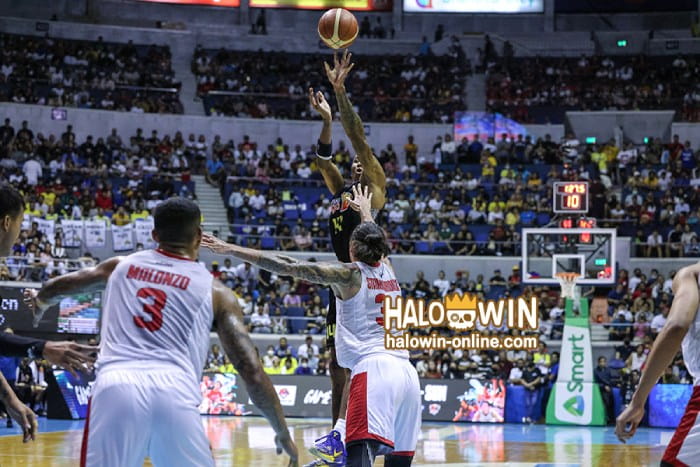 However, the star of the night was import player Rondae Hollis-Jefferson, who got the highly-coveted Best Import award against Barangay Ginebra San Miguel import Justin Brownlee.
"It means a lot. A lot went into this. It wasn't just that I woke up, and was able to play this way. It took a lot of sacrifices, a lot of hard work, and people believing in me," he said after his team tied the series at 2-2.
"I'm sure it was a tough decision. It came down to me and Justin, who's a phenomenal player. A lot of credit to him."
Rondae Hollis-Jefferson was just a replacement import for the TNT Tropang Giga when they decided to replace Jalen Hudson in the middle of the conference.
"I just give it my all. That's all I can do. I'm so focused on the tournament, being the best, and giving my all every time I'm out there. I guess that just helps to be able to perform at the level that I perform at.
"I couldn't be able to do this without my teammates, without my family sacrificing. I'm missing my kids right now. So, all these little things that play a part in being able to win this award, I got to give thanks to those people."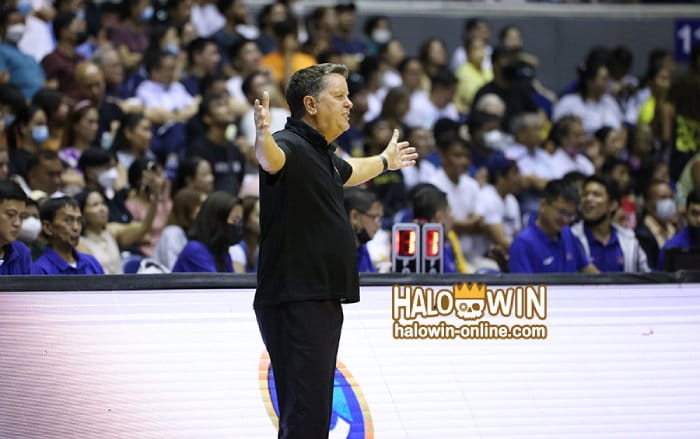 PBA Recap: Barangay Ginebra San Miguel Head Coach Tim Cone Rues "Disappointing" Performance
Barangay Ginebra San Miguel head coach Tim Cone was frustrated after the TNT Tropang Giga tied the series at 2-2.
"It's series and now we're tied. Now, it becomes a best-of-three, but we just played badly today. We didn't defend; we didn't rebound. It was quite disappointing and on many levels was embarrassing, but like I said, it's a series," the most winningest coach in PBA said after their loss.
"We hit threes too, but we didn't defend. I'm not just talking about the shooting. I'm talking about defending. That's all I got to say."
Game 5 of the best-of-seven series will be played on Wednesday, April 19, while Game 6 will happen on Friday, April 21.