The PBA has since its inception seen various players in the league retire after giving all they have in the league. Some of the players' retirements are good while some are nothing to write home about. We consider the life and time of Arnie Tuadles in this article.
PBA History: Who is Arnulfo Arnie Tuadles?
Arnulfo "Arnie" Tuadles was a Filipino basketball star who used to play pro basketball in the PBA. He was born in the town of Argao on the island of Cebu on August 15, 1956, and died on November 2, 1996, at the age of 40. The PBA legend had three children with his wife, an actress, Maria Suzette Odyssa. During his basketball career, Arnie Tuadles used to play as both a small forward and power forward at different times.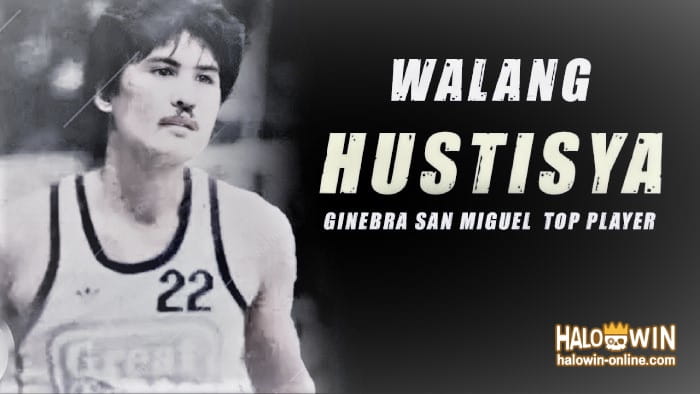 This PBA player had begun his career as a stalwart in the MICAA, playing for the Manilabank Golden Bankers in the middle of the 1970s before selling his wares with the San Miguel Braves and was also a member of the San Miguel Braves.
He was among many talented players from the Visayan region who wore the SMB outfit while competing in the MICAA. Toyota drafted him in 1979, and he played for the Super Corollas from that year until 1983, when the team was disbanded. Arnie Tuadles won the Rookie of the Year title award and made it to a spot on the Mythical Five that was bestowed upon him during the same calendar year.
Because of this, he became the first player ever in his position to be selected for the Mythical Five. During this time, he was well-known for his hang time, twisting shoots within the paint, precise perimeter jumpers, and various post moves. In addition, he was noted for his variety of post moves.
PBA History: Arnulfo Tuadles 1984 - 1989
Following the dissolution of the Toyota team, Great Taste Coffee Makers made a free agency signing for Tuadles and brought him on board. On the other hand, in 1985, his stay with the club was cut short when the Great Taste Coffee Makers signed Abraham Columbus M. Jr. King.
He was fortunate enough to be picked once more by Ginebra San Miguel, where he played for one season before being traded to the Alaska Milkmen for their inaugural campaign.
Arnie Tuadles was re-signed in 1987 by Great Taste Coffee Makers and remained with the team for two seasons. The year after that, in 1989, Formula Shell signed him up as their PBA player, and during that time, he was able to get back in touch with Dante Silverio, his previous coach at Toyota Corolla club.
PBA History: Arnulfo Tuadles 1990 - 1992
A contract issue between Arnie Tuadles and his previous team, Formula Shell, led to his signing with the Presto club during the All-Filipino tournament, which began at the beginning of the semifinal round. He remained an employee of the CFC franchise until the company was dissolved in 1992.
After signing for the Shell, he won the Philippine Basketball Association championship before moving to Presto in the middle of the Second Conference season in 1990.
With his move to Shell, Arnie Tuadles was part of the team that won the Conference cup. However, Tuadles became the first player to win two titles with two different teams in the same season. After Presto was sold to Sta. Lucia Realty, Arnie Tuadles was left without a new club to sign for. In 1992, he officially made the decision to end his PBA player career in the PBA.
Arnulfo Tuadles PBA Player: Life After Retirement
Unfortunately for Arnie Tuadles, the years after his retirement were not joyful. He attempted his luck in politics, in addition to various commercial endeavors, but he was unsuccessful in all of them.
After that, he concluded that he wanted to launch a career in the gambling industry. However, the fact that he was obligated to engage in gambling was a source of great sadness for his family and supporters.
Arnie Tuadles had been gambling for only four years when a friend killed him after a particularly intense game.
PBA Player Arnulfo Tuadles Death Incident
The late Joseph Ejercito Estradas, who used to be a movie star and then went into politics, owned the IBC Club in San Juan, which was in the Manila Metropolitan Area. Estradas was known back then for regularly having dinner parties for his political friends and allies, including Tuadles and Antonio. In 1992, when Joseph Estradas was running for vice president, Arnie Tuadles was in charge of his campaign.
After that, Arnie Tuadles went into gambling.
On November 2, 1996, he played poker with a local gambler, Alberto Ambet Antonio. Only Antonio's bodyguard, some of the club's security staff, Arnie Tuadles, and Alberto Antonio, were at the mansion. Antonio came in second, about $3,500 behind the first-place winner.
Reports say that as the end of the game got closer, he pulled out a gun and shot his opponent in the head, killing him. Antonio, who was said to have killed him, said he was only acting out of self-defense the whole time.
Arnie Tuadles was said to have tried to take Antonio's gun from a nearby desk while the game was going on. The gun went off after the fight had started. The autopsy results showed that Tuadles had been shot reasonably close. On the other hand, there was no sign of a fight or any significant bruises that could be seen.
PBA History: Conclusion
Maria Suzette Odyssa, the late Tuadles's wife, claimed that if a fight between Arnie Tuadles and Ambet Antonio had taken place, Arnie would have easily won. Therefore, his death was classified as a homicide rather than a murder.
Although he had a successful PBA career, Arnie Tuadles' short after-retirement life was not desirable. His PBA accomplishments include being named Rookie of the Year in 1979, Mythical Five in 1979, and Mythical Second Team in 1984.
All these are something that just must not be forgotten.