The TNT Tropang Giga made a stunning upset against the defending champions Barangay Ginebra San Miguel, 104-95, in Game 5 of the best-of-seven PBA Governors Cup Finals. With the win, the TNT Tropang Giga is only one way away from securing the championship as they currently lead the series, 3-2.
The Barangay Ginebra San Miguel was off to a hot start, leading as much as 15 points with one minute remaining in the second quarter, 61-46. However, before the halftime buzzer, TNT Tropang Giga player Calvin Oftana drained a three-point shot to trim the definite to 12, 49-61.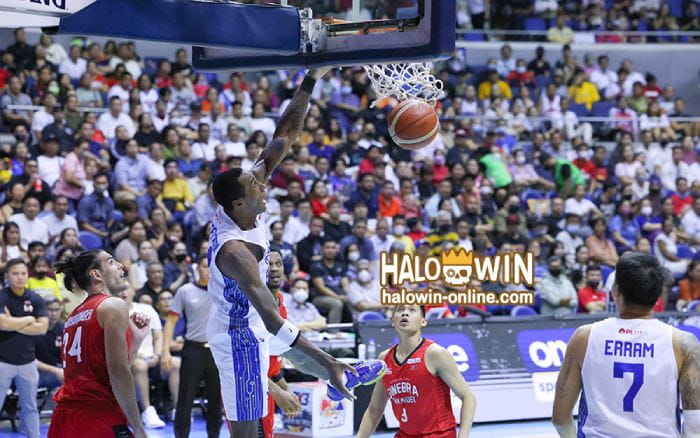 In the third quarter, best import awardee Rondae Hollis-Jefferson made a lay-up to tie the game at 63-all. The two teams then exchanged buckets before Christian Hardinger's lay-up cut TNT Tropang Giga's lead to two, 79-81, at the end of the quarter.
In the fourth quarter, TNT Tropang Giga proved they wanted to win the game more. Rondae Hollis-Jefferson took advantage of Barangay Ginebra San Miguel's poor shooting, scoring 10 points in the quarter alone to seal their victory, 104-95.
Rondae Hollis-Jefferson tallied another double-double performance of 32 points and 16 rebounds, while Calvin Oftana contributed 20 points and eight rebounds.
Marcus Williams added 15 points, while John Paul Erram, Glenn Khobuntin, and William Jayson Castro scored 10 points apiece.
On the side of the Barangay Ginebra San Miguel, the best player of the conference awardee Christian Standhardinger scored team-high 29 points and 13 rebounds, while Nard John Pinto added 18 points.
Justin Brownlee, who was out during the second half due to food poisoning, was limited to 14 points and four rebounds, while Scottie Thompson recorded 12 points, seven rebounds, and six assists. Jonathan Gray added 10 points off the bench.
PBA Recap: TNT Tropang Giga Coach Jojo Lastimosa Extra Careful for the Next Game
Despite their win, TNT Tropang Giga head coach Jojo Lastimosa did not want his team to celebrate just yet, especially since the Barangay Ginebra San Miguel has a history of being down 2-3 but still manages to clinch the PBA Governors Cup championship.
The memory of the TNT Tropang Giga losing the 2022 PBA Philippine Cup Finals against San Miguel Beermen despite leading 3-2 was still fresh on Jojo Lastimosa's mind.
"I wish I can flip the script (of the San Miguel Series). But it's easier said than done, especially against Ginebra, especially against [Tim Cone], especially against Brownlee," the PBA legend-turned-coach said after his team's victory.
"You have to understand that coming in here, we have nothing to lose. These guys are playing, and if we were given the opportunity to grab it, we will."
Leading the best-of-seven series at 3-2 is not something that would make the team complacent, especially since they know that the Barangay Ginebra San Miguel will quickly bounce back, especially with Coach Tim Cone, the league's winningest coach, at the helm.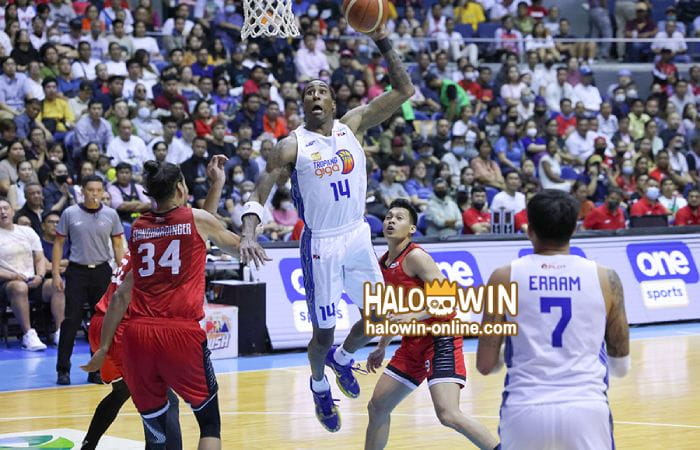 "But they're still the favorites. Even if we're up 3-2, we're not complacent. We know how hard it is to win against them," he added.
Playing against the defending champions who are missing their import, Justin Brownlee, TNT Tropang Giga import Rondae Hollis-Jefferson took advantage of that fact, even though he was on the receiving end of some physicality from Ginebra's players.
Rondae Hollis-Jefferson was the top scorer for his team, but he missed the post-game press conference.
"I think he banged his head on the floor, but I don't think he's affected by that at all. More than anything, he's just tired. He gave his everything tonight," Coach Jojo Lastimosa explained.
"He deserves that Best Player award tonight. He played [like he] didn't want to lose tonight."
After cooling down and showering, Rondae Hollis-Jefferson, who also has a stint in the NBA, gave a quick interview with the press who were waiting outside their dugout.
"I'm good. I'm good. They just played a lot more physically today, lots of banging and bumping, but that's how I grew up playing. I embrace it, and I love it," he assured the media.
"If anything, it's taking away from their focus, bumping me so much, so keep bumping me. I love it."
Leading only by two coming into the fourth quarter, Rondae Hollis-Jefferson knew that their game plan was for him to shoot the ball, taking advantage of the fact that the Barangay Ginebra San Miguel lost one of its star players.
"Starting in that first half, they were out-hustling us and playing more aggressively like they wanted to win. We just had to take our time, take deep breaths, and relax, then the guys were just zoned in," he said.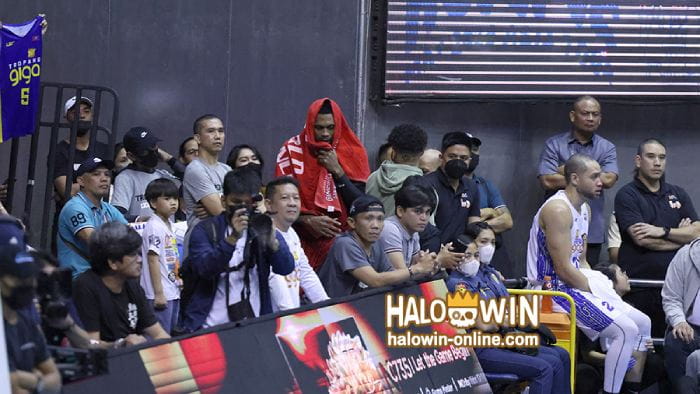 PBA Recap: Justin Brownlee Suffers From Food Poisoning
Justin Brownlee played very well in the first half of the game, scoring 14 points while giving confidence to his teammates to shoot the ball. However, in the third quarter, the former Best Import awardee was seen on the Barangay Ginebra San Miguel bench with a towel draped over his head during this PBA Governors Cup game.
"He tried to go during the first half and did a pretty good job, but by halftime, he was out. He was throwing up at halftime. He was throwing up in the bench," Barangay Ginebra San Miguel head coach Tim Cone said of his longtime import.
In the third quarter, Brownlee ultimately left and retreated to the lockers. After the match, the Barangay Ginebra San Miguel brought him to the hospital to ensure he would be fine in Game 6.
"It's very hard when our best player didn't play in the second half. [Justin Brownlee] had severe food poisoning. You can see it at the start of the second half, he just didn't have anything," the winningest coach in the PBA said.
"He was throwing up on the bench. We took him out and now we're taking him to the hospital, something we probably should have done before the game even started.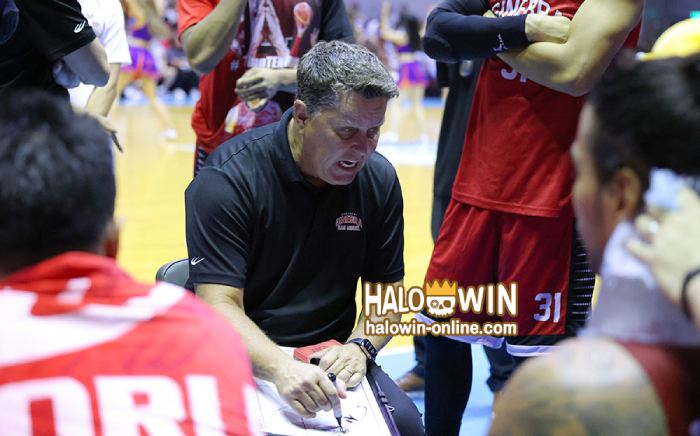 However, despite the absence of Justin Brownlee in the last two quarters, coach Tim Cone didn't want to justify their loss.
"[The] bottom line is, we made some turnovers down the stretch. We couldn't rebound without Justin there, and that's the story of the game," he explained.
With more than 72 hours left before Game 6 on Friday, April 21, coach Tim Cone remained hopeful that his import would be fine by then.
"Hopefully, Justin will be better after we bring him to the hospital. We'll see. It's pretty severe, really severe, actually."
The PBA Governors Cup potential series-ending Game 6 will happen on Friday, April 21, at the historic Araneta Coliseum in Quezon City.