The third-seeded Barangay Ginebra San Miguel opened their 2022 PBA Commissioner's Cup playoffs campaign with a bang as they thwarted the eight-seeded NorthPort Batang Pier behind their import Justin Browlee's 39 points, 8 rebounds, 7 assists, and 4 blocks.
The longtime Ginerbra import opened the game with a three-point banger, which has been a pivotal morale boost for the Gin Kings. The Batang Piers cannot find their confidence coming to the match, with their import Prince Ibeh was limited to 18 points, 15 rebounds, and five steals.
Click to Register - ₱100 Sign Up Free Bonus
Arvin Tolentino and Robert Bolick gave their very best with a 29-point and 21-point outing, but their support system just could not find their shots. The match ended with Barangay Ginebra's victory over NorthPort, 118-102.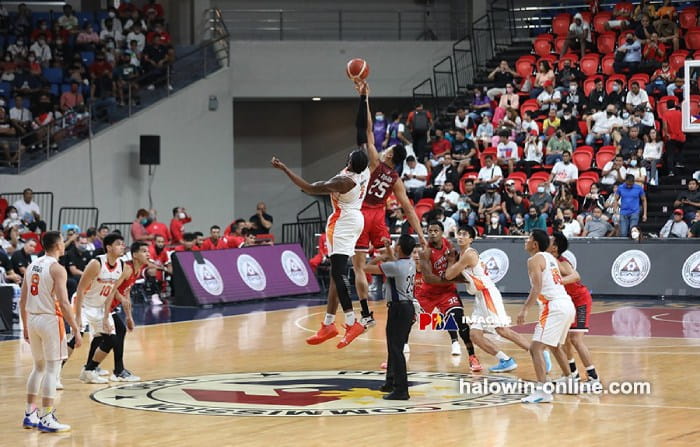 Barangay Ginebra's Deep Bench Helped Brownlee To Victory
Coach Tim Cone started the match with LA Tenorio, Scottie Thompson, Japeth Aguilar, Aljon Mariano, and Brownlee on the floor.
The quintet combined for 75 points, but the main story for the evening was the support given by the bench, led by Stanley Pringle and Jamie Malonzo. Pringle finished the match with 16 points while Jamie added 13 points and nine rebounds.
Jonathan Gray also contributed nine points with Christian Standhardinger manning the paint with eight big rebounds and five points.
Coach Pido Jarencio had his usual starters In Ibeh, Bolick, Tolentino, Jeff Chan, and William Navarro. Chan had a bad night as he failed to contribute a single point in the match.
Although Kevin Ferrer added support with 15 points, the NorthPort's bench could not find their shots. Aside from Ferrer, Roi Sumang contributed nine points off the bench while Mer Jesper Ayaay had two.
Compared to Barangay Ginebra's 43 bench points, the Batang Piers only had 26, and this proved to be a turning point in the game in which they could not find their rhythm.
NorthPort's Batang Pier lack of bench power proved to be difficult for their starters, with three of them - Ibeh, Bolick, and Tolentino, playing for over 42 minutes. Compared to Barangay Ginebra's starters, only Brownlee played for 45 minutes, while Tenorio and Thompson were on the court for 30 minutes.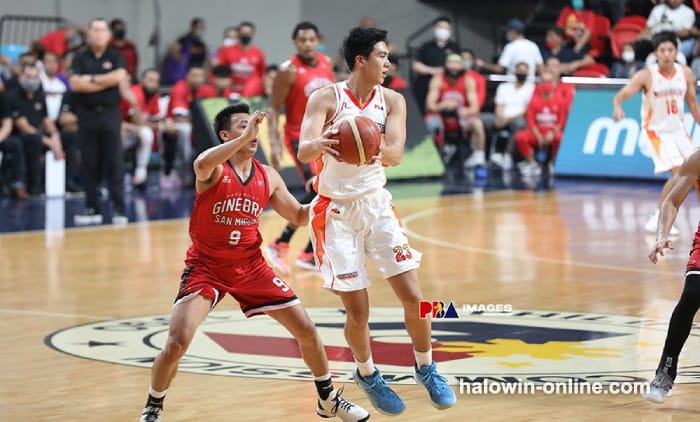 NorthPort Failed To Capitalize On Barangay Ginebra's Turnovers
When the match started, Barangay Ginebra San Miguel entered the match oozing with confidence. As one of the most decorated teams in the league with 14 championships, they would not repeat the horrors of their past seasons where they were eliminated early on in the playoffs.
In the fourth quarter, the Barangay Ginebra extended their lead by as much as 20 points, thanks to Stanley Pringle's three-point shot with 7:02 minutes remaining.
Barangay Ginebra also capitalized on NorthPort's 16 turnovers by converting them into 31 big points. Meanwhile, since they could not find their rhythm, NorthPort Batang Piers only had 14 points from Barangay Ginebra's 15 turnovers.
The Batang Piers also could not hold the energy of the Gin Kings who recorded 28 fast break points, compared to their 19 points. In terms of rebounds, Barangay Ginebra registered 47 big rebounds while NorthPort only had 37. San Miguel also had 18 second chance points, while the Batang Piers only had 11.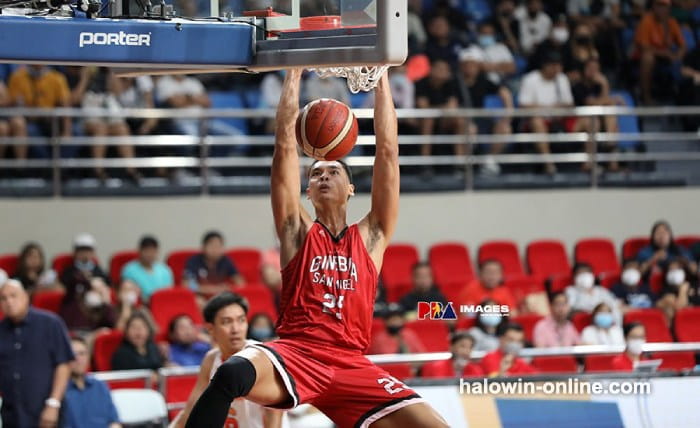 Barangay Ginebra's Complete Domination In And Outside The Paint
Barangay Ginebra's hot hands can be attributed to their domination both in the paint and in the rainbow territory. Although NorthPort had a better 63% efficiency in 2-points shorts, Ginebra had 47% efficiency in 3-points made, compared to Batang Piers' 29%.
When talking about 2-points made, Barangay Ginebra made 31 successful shots on 54 attempts while NorthPort made 30 shots on 47 attempts.
The huge difference is the 3-point field goal with San Miguel sinking in 16 three-pointers in 34 attempts compared to Batang Piers' 11 three-pointers in 37 attempts.
Coach Tim Cone's famed triangle offense still made the dream work for Barangay Ginebra, which registered 33 assists compared to Northport's 21.
In what would have been NorthPort's strength in the paint with import Ibeh at the helm, Barangay Ginebra proved they can also play under the bucket. The majority of Batang Piers' 102 points came from the paint, just two more from Barangay Ginebra's 54 points.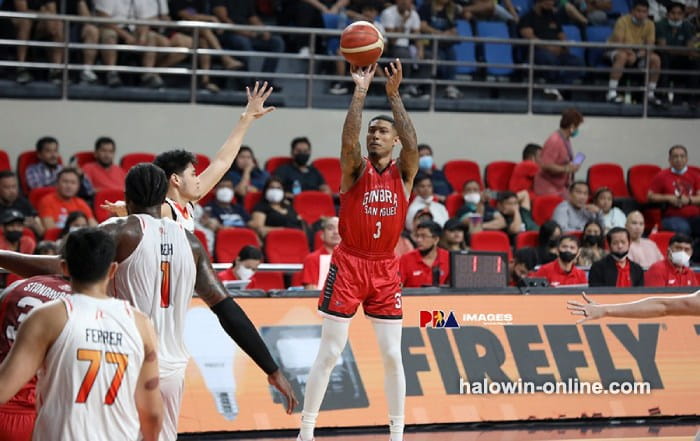 Game Two Between Barangay Ginebra San Miguel and NorthPort Batang Pier
The second game between Barangay Ginebra San Miguel and NorthPort Batang Pier will happen on Saturday, December 10th. Coach Tim Cone needs to go back to the drawing board if he wants to close the series early on in the playoffs to have his players well-rested before the much grueling best-of-five semifinals.
Not to discredit Barangay Ginebra San Miguel's effort in their game one win against NorthPort Batang Pier, the team needs to continue what they are doing best, rotating the ball and utilizing their bench.
There is no question that Justin Brownlee can play the most minutes, but he could not carry the team alone if he won't get enough support from the locals. What they did is a masterclass on dominating both the rainbow territory and the paint.
For NorthPort Batang Pier, coach Pido Jarencio needs to start using more of his deep bench to give ample rest to his starters. The Batang Piers also need to step their game up, especially the bench players who need to have a spark.
Having three of your starters play for 42 minutes will not be good in the long run, as we've seen in this game where Barangay Ginebra gained their biggest lead in the match in the last quarter.
Against Barangay Ginbera and their triangle offense, NorthPort needs to make sure that they can also shoot three pointers to make the game close.
Whoever wins between Barangay Ginebra San Miguel and NorthPort Batang Pier will face the winner of the series between Magnolia Hotshots and Phoenix Super LPG.
Regardless if its Manila Classico between sister teams Barangay Ginebra and Magnolia hotshots, or between NorthPort Batang Pier and Phoenix Super LGH, Halo Sports will be covering them, as well as other PBA Games this playoffs.
The previous sign up free ₱100 + registration bonus ₱88 casino activity has ended, but in order to continue to take care of the majority of EsballPH Halowin loyal players.
Now! EsballPH Halowin are once again launching the Register Free ₱100 Sign Up Bonus Sharing FB monthly FREE ₱38 Casino Promotion.
You can also click to enter the Online Casino Bonus & Promo introduction, which provides more diverse casino bonuses.