You want to list the best boxers in the world and you have to mention the undisputed welterweight champion Errol Spence Jr. He is an exceptional fighter who came from humble beginnings and made it to the top of the sport, with an undefeated boxing record, and multiple world titles to his name.
Like many other boxers, Errol Spence Jr has had a difficult journey to the top, filled with trials and triumphs. However, through determination and hard work, the future boxing Hall of Famer has defied all odds and made a good life for himself.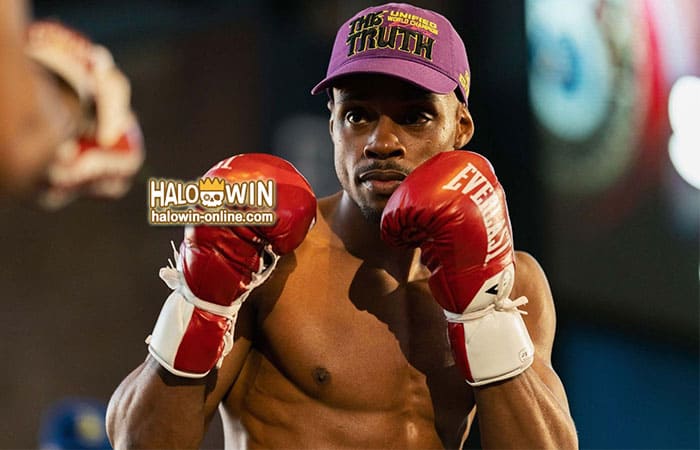 Early Life and Amateur Career of Undisputed Welterweight Champion
Errol Spence Jr was born in Long Island, New York, however, he grew up in Dallas Texas, where his family moved after his birth. As a child, Errol grew up in a poor family. His father worked as a Fed-ex Contractor, and he was massively inspired by boxers like Muhammad Ali.
So, one day he took his son to a boxing gym, and the rest, as they say, is history. Errol Spence Jr took a liking to the sport and showed immense talent from a very young age. From the start, Errol had really good hand speed, and as it was developed by his coaches, he became a very dangerous fighter.
He started competing in amateur tournaments with his father on his side, and in 2009, he won Gold in the US National Championships and the Golden Gloves tournament. He continued to win the US National Championships for two more years, reigning as the national champion for three years in total.
Errol Spence Jr Amassed a record of 135-12 as an amateur fighter before moving his talents to the professional ranks.
Errol Spence Jr's Domination at Welterweight Boxing
In 2012, a 22-year-old Spence made his professional debut, fighting Jonathan Garcia. Spence made easy work of his opponent, getting a knockout win in the third round. In his next fight, Spence got a chance to fight on the undercard of Amir Khan Vs Carlos Molina. Spence had a lot of eyes on him, and he impressed the fans with another 3rd round knockout win over Richard Andrews.
In 2013, Errol Spence Jr was very active, fighting a total of eight times, winning all of his fights, with 6 knockouts. He made his Showtime debut in 2014, however, he had to fight a lot more contenders to get a title shot.
By this time, Errol Spence Jr was facing high-level fighters. After 21 straight wins, Errol finally got a chance to fight for a wild title. He faced Kell Brook in May of 2017 for the IBF Welterweight world title. After a dominating performance for 10 rounds, Errol Spence Jr Knocked out Brook and became the IBF Welterweight world champion.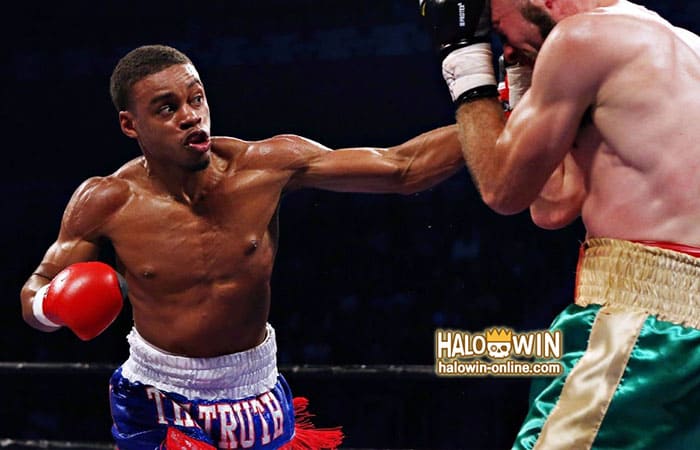 After making three title defenses, and defeating Mikey Garcia, Errol Spence Jr got matched up against Shawn Porter, with Spence's IBF title, and Porter's WBC title on the line. This was easily the most challenging fight of Spence's career. Porter started to rough him up from the first round and did a lot of damage. However, Errol Spence Jr decisively knocked Porter down in the 11 round, and though he went back up, the knockdown helped Spence edge in a close split decision, and become the unified WBC and IBF Welterweight world champion.
Spence defended the unified title against Danny Garcia in his next fight and was scheduled to fight boxing legend Manny Pacquiao last year, however, 11 days before the fight, Spence had to pull out because of a retinal tear in his left eye.
However, he recovered and fought Yordenis Ugas next, winning the fight, and adding the WBA welterweight title to his name as well.
Dynamic moves and deadly combos are Errol Spence Jr fighting style
Errol Spence Jr has a very technical boxing style, which may not be as flashy as other boxers, but is very effective, and exciting in its own right. Many analysts say that Errol Spence Jr has an old-school boxing style.
He is a two-fisted southpaw, known for his methodical, pressure-fighting approach. He has a solid and sharp jab, which he works behind to land hard body shots, and grind his opponent down over the fight.
Spence is also a very effective defensive fighter. He fights from his back foot, and uses effective head movement, in combination with a defensive guard to make himself difficult to hit. Overall, he has a very effective fighting style that relies on technique and accuracy more than athleticism.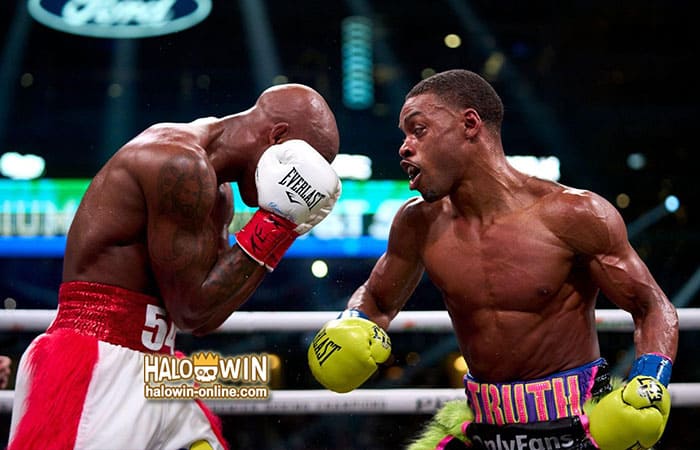 What's Next Fighting for Errol Spence Jr.
Errol Spence Jr already holds three major world titles at welterweight, and he would love to fight Terrence Crawford for the WBO welterweight title, and unify the four titles. For a while, it seemed like the fight would happen, and both sides had come to an agreement as well, however, negotiations fell through.
For now, Errol Spence Jr is set to fight the Mandatory WBC contender Keith Thurman, however, the official date and venue for the fight have not been announced yet. Moreover, Spence got into a small accident in December and injured his leg, so he probably won't be fighting in the first quarter of 2023.