Nonito Donaire, a professional boxer of Filipino-American descent, has achieved great success in his career.
Who is Nonito Donaire?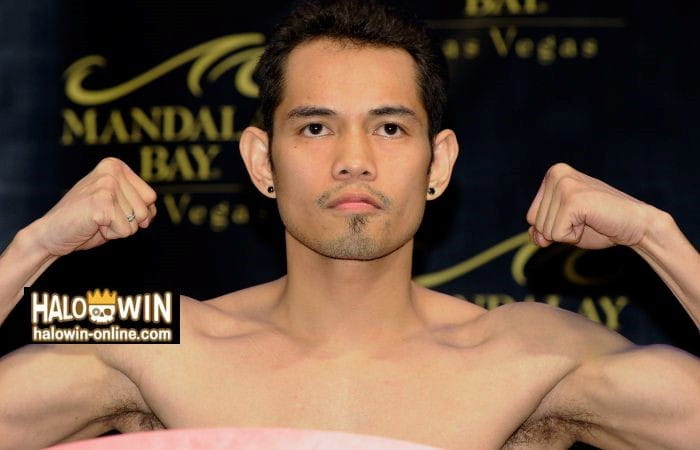 He has won multiple world championships across four different weight classes and holds the record for being the oldest boxer to win a bantamweight world title.
Additionally, he is the first three-time champion in that weight class. Donaire's impressive boxing skills have earned him nine world titles from the main four boxing sanctioning bodies and other titles as well.
He is nicknamed "The Filipino Flash" due to his quick hand speed and powerful punches. In 2012, he was named Fighter of the Year by the Boxing Writers Association of America. Donaire is also among a select few Asian boxers who have won world titles in at least four weight classes.
Early Days in the Life of Donaire: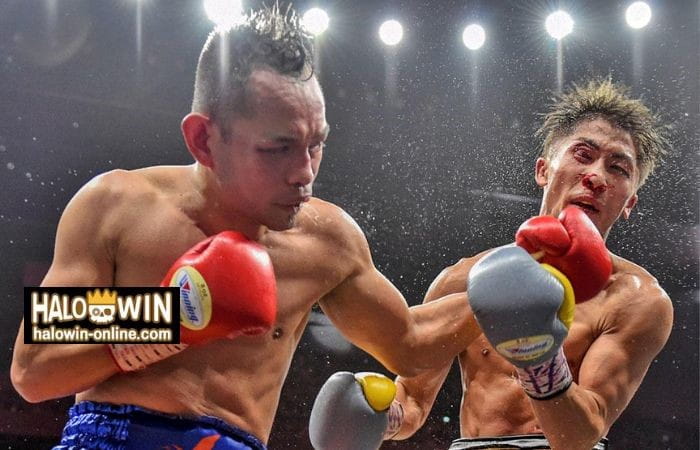 Donaire's roots trace back to Talibon, Bohol in the Philippines where he spent his childhood with his parents and siblings. His father was an amateur boxer who later moved to the United States during the 1990s; following which Nonito along with his family relocated to California when he was just 11 years old so they could live together again with his father.
Growing up, Nonito faced bullying due to his small size which made him crave more attention from his parents than what he got naturally; however, when Nonito's older brother began boxing, their father encouraged Nonito as well to take up this sport as a way for staying away from street fights.
Nonito went on to attend San Lorenzo High School in California where both he and his brother won several amateur boxing championships.
Despite not having confidence initially in his boxing skills, after winning several professional fights by knockout Donaire gained more confidence over time.
His inspiration growing up was Alexis Argüello whom he idolized; watching videos of Arguello helped him learn how to throw a powerful left hook which became one of Donaire's signature moves during matches. Interestingly enough, Glenn, Nonito's older brother was also a professional boxer.
Professional Career of Nonito Donaire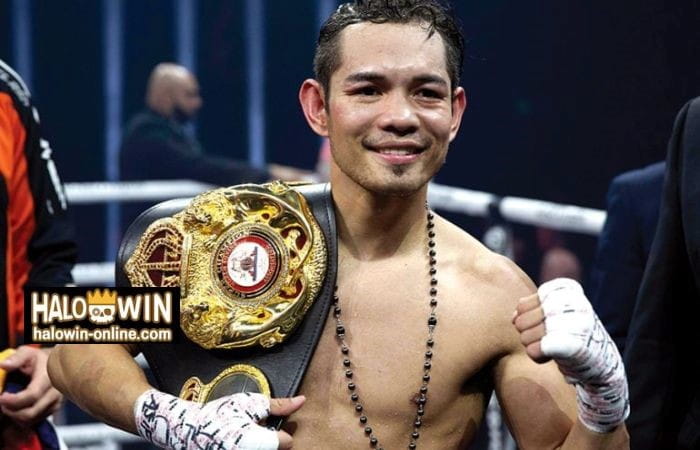 Donaire began his professional boxing career in 2001, at the age of 18. He won his first 16 fights, 10 of them by knockout, before suffering his first defeat in 2004.
In 2007, he won his first world title, the IBF flyweight championship, and successfully defended it four times before moving up in weight. Donaire continued his winning ways as he moved up in weight, capturing world titles in multiple weight divisions.
He won the WBA bantamweight championship in 2010 and the WBC and WBO bantamweight titles in 2011. He then moved up to super bantamweight and won the WBO and WBC titles in 2012.
In 2013, Donaire suffered his second career defeat to Guillermo Rigondeaux. However, he bounced back by winning the WBA featherweight championship in 2014 and the WBO super bantamweight championship in 2015.
Throughout his career, Donaire has faced some of the best fighters in the world and has established himself as one of the top boxers in his weight class. He has a record of 41 wins, 6 losses, and 1 no-contest, with 27 of his wins coming by knockout.
Fighting Stance and Skills of Donaire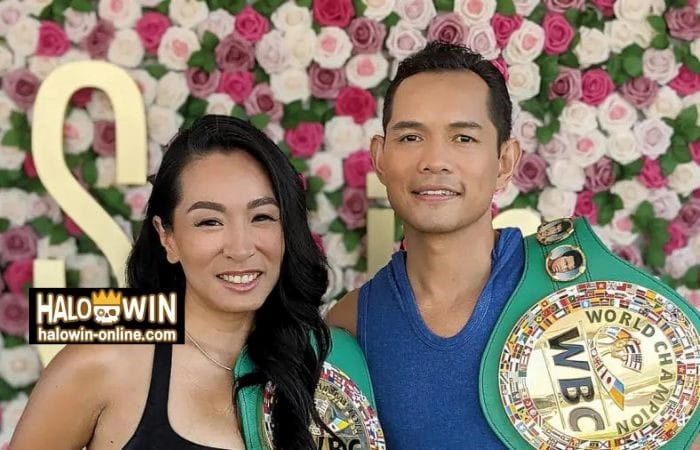 Nonito Donaire is a very powerful and fast boxer, with a great ability to knock out opponents with a single punch from either hand.
However, his reliance on his power can sometimes cause problems for him. He may become too focused on landing the perfect punch instead of using his boxing skills.
Additionally, he can sometimes enter autopilot mode and lose rounds unnecessarily. In his fight against Guillermo Rigondeaux, Donaire struggled with Rigondeaux's speed and was unable to land many punches. Despite this, Donaire still managed to hurt Rigondeaux and likely would have defeated most other opponents that night.
Sneaking into the Personal Life of Nonito Donaire: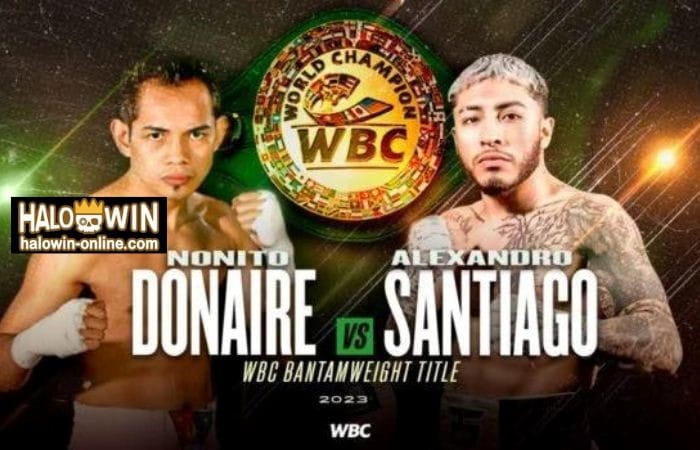 Nonito Donaire got married to Rachel Marcial on August 8, 2008, in a private ceremony in California, and then had a church service in the Philippines on November 11, 2011. They have two sons named Jarel Michael and Jarel Logan.
Rachel Marcial is a champion in Taekwondo, and she is part of Donaire's team. Her father is Donaire's chief of security.
One day, Rachel Marcial was pregnant, and she saw a child drowning. She tried to save the child and got hurt in the process. However, she recovered, and her second child, Logan, was unharmed.
Latest Boxing Fight of Nonito Donaire
Donaire defended his WBC bantamweight title successfully by knocking out Reymart Gaballo in his latest boxing fight. However, in a rematch with Naoya Inoue, the WBA and IBF bantamweight champion, he lost his title in the second round by knockout. The fight was held in Saitama, Japan, and broadcast on ESPN+. Donaire was knocked down twice in the fight and lost.
What's coming up for Donaire
Donaire, a four-division boxing champion, has been approved by the World Boxing Council to fight Alexandro Santiago of Mexico for the vacant WBC bantamweight title. The fight date and location have not been announced yet.
Originally, Donaire was supposed to fight Jason Moloney, but Moloney chose a different title. Donaire is ranked No. 1 bantamweight by the WBC. The winner between Nonitp Donaire and Santiago is expected to fight the victor of the title eliminator featuring Nawaphon Sor Rungvisai and Filipino Reymart Gaballo.
Donaire is looking to regain the title he lost in a knockout by Naoya Inoue in 2020. Santiago, however, won't be an easy opponent as he is on a three-fight winning streak and has only lost to Gary Antonio Russell in a majority decision in 2021.
Donaire, who is already the oldest bantamweight champion, set the record in 2021 when he knocked out Nordine Oubaali.
FAQs
What happened to Donaire?
Nonito Donaire successfully defended his title in a match against Reymart Gaballo, but he later lost his WBC bantamweight title by knockout in a rematch with Naoya Inoue, the WBA and IBF bantamweight champion.
The match took place on June 7, 2022, and Donaire was knocked out in the second round.
How much money is Nonito worth?
Donaire's net worth is estimated to be $5 million.
Who defeated Donaire?
In a previous match, Donaire was defeated by Guillermo Rigondeaux via unanimous decision.