Mark Magsayo knocked out Julio Ceja in the tenth round of the WBC featherweight title eliminator. This victory ensured that Mark claimed the spot to fight against the reigning champion Gary Russell Jr.
Match Summary Mark Magsayo Vs. Julio Ceja:
On August 21, 2021, Mark Magsayo fought Julio Ceja in a boxing match. The fight was part of the undercard for the Manny Pacquiao vs. Yordenis Ugás match, and it was a WBC featherweight title eliminator. The winner of the Mark Magsayo Vs. Julio Ceja would get the chance to challenge Gary Russell Jr., who was the reigning champion. Ceja was ranked #12 by the WBC at featherweight.
Magsayo won the fight in the tenth round by knockout, which means he hit Ceja so hard that he couldn't get up and continue fighting. This knockout was considered the Premier Boxing Champions Knockout of the Year 2021.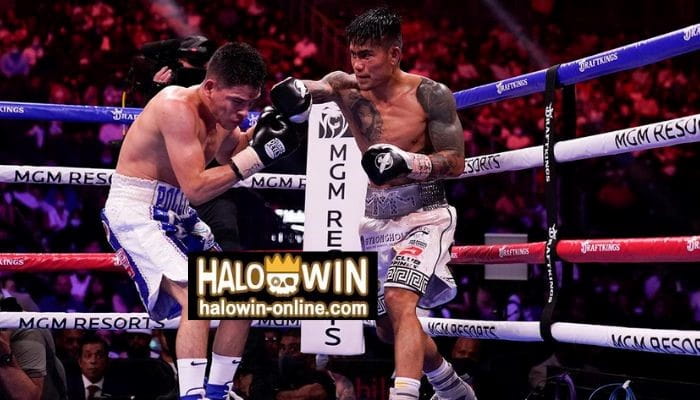 Technical Analysis of Julio Ceja Skills & weak zones:
One of Julio Ceja's strengths is his punching power. He has an aggressive nature and always searching to press action and throw powerful punches. He is always ready to target his opponent's midsection with powerful shots. Julio is also able to land effective counterpunches when his opponents attack him. His defense is decent which is supported by his head movements and blocking punches.
However, there are some weaknesses in Ceja's game. He has struggled with his stamina in some fights. But he trained quite hard for the Mark Magsayo Vs. Julio Ceja match. We observed that he fades in the later rounds if he doesn't pace himself well.
No doubt, he has decent defensive skills, but he can still be hit with punches, especially when he's aggressive and leaves himself open. His footwork is not as good as some of the top fighters in his division, and he can struggle against opponents who move well and use angles to avoid his punches.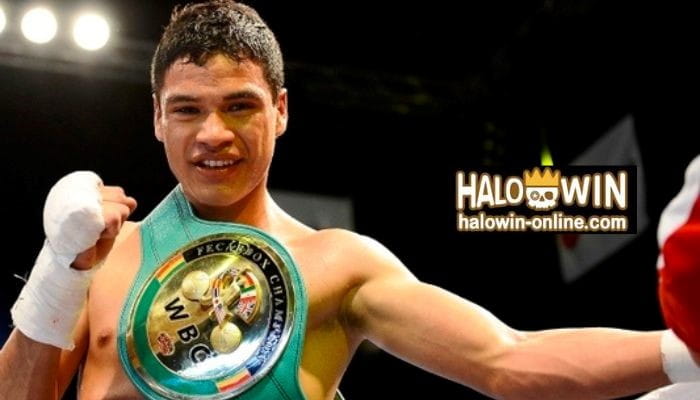 Mark Magsayo Skills & Fighting Analysis:
Mark Magsayo has an orthodox and aggressive style of play. He prefers to move around quickly and throws punches rapidly. These quick actions and foot movements are difficult for his opponents to keep up. He often applies a series of punches that can be very damaging to his opponent. When he gets close to his opponents, His left hook and uppercut punches are more dangerous and effective.
Mark Magsayo has a sharp "Mentality." He throws many punches and keeps up a high level of activity in the ring, which becomes a headache for his opponent. He wanted to give his best in the Mark Magsayo Vs. Julio Ceja match.
In addition, Mark Magsayo is a clever boxer with a sharp awareness of his opponent's moves and game. He has the ability to adjust his strategy to fit his opponent's style.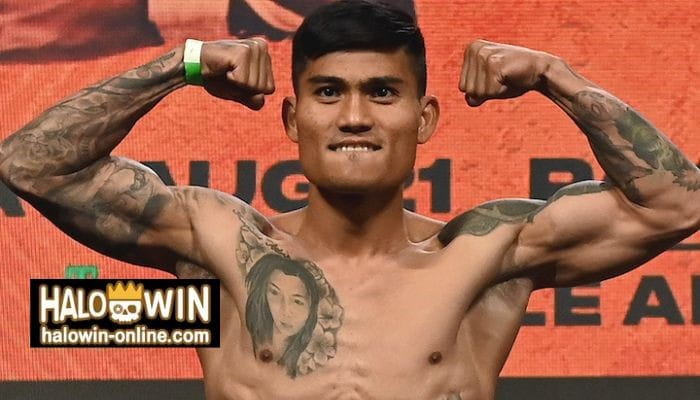 Mark Magsayo vs. Julio Ceja Comparison:
Mark Magsayo
vs
Julio Ceja
25
Age
28
5 Feet 6 Inches (168 cm)
Height
5 Feet 7 Inches (170 cm)
57.27 Kg (126 lbs)
Weight
57 Kg (126 lbs)
Orthodox
Stance
Orthodox
68 Inches (173 Inches)
Reach
63 ½ Inches (161 Inches)
24-2-1
Boxing Record
32-5-1
18
Knockouts
28
With Pablo Cruz
On April 10, 2021
At Houston, Texas, U.S
Win By Knockout
Last Fight
With Brandon Figueroa
On November 23, 2021
At MGM, Grand Garden Arena, Las Vegas, U.S
Draw by Decision
Mark Magsayo Vs. Julio Ceja Match Review:
Mark Magsayo, a featherweight boxer from the Philippines, scored a spectacular knockout victory over former world champion Julio Ceja in a WBC Featherweight Title Eliminator fight.
Round By Round Technical Analysis:
Magsayo knocked down Ceja with a counter left hook in the first round, but the Mexican fighter managed to get back up and continue the fight.
Throughout the middle rounds of the Mark Magsayo Vs. Julio Ceja fight, Ceja attacked Magsayo's body with combinations, slowing him down and landing a left uppercut that put him on the canvas in the fifth round. Despite this setback, Magsayo managed to recover and took control of the fight in the later rounds, using his speed and agility to evade Ceja's attacks and land his own shots.
In the tenth and final round of the Mark Magsayo Vs. Julio Ceja fight, with the outcome still in doubt, Magsayo unleashed a devastating one-two combination that sent Ceja crashing to the canvas. Referee Kenny Bayless immediately called an end to the fight, with the official time of the stoppage recorded as 50 seconds into the round.
Magsayo's victory over Ceja was a star-making performance that showcased his skill, determination, and power in the ring. It also earned him a shot at the WBC Featherweight Title, as well as praise from boxing fans and experts around the world. With this impressive win, Magsayo has firmly established himself as a rising star in the featherweight division, and many are excited to see what he will do next.
Post Fight Remarks By Magsayo and Ceja:
After the Fight Mark Magsayo did a backflip in the ring. Later, he posted on his Twitter handle "Hope Ceja is Ok. Thank you for giving me a great fight. Thank You to everyone who supported us in our fight tonight. I hope everyone enjoyed watching it. Thank You to our teams and promoters for the opportunity. We all worked hard for this."
However, Julio Ceja did not pass on any comment after the match. He also avoided putting any comments on Twitter or any other platform.
FAQs
Did Magsayo win against Ceja?
Yes, Magsayo kept his clean winning record against Cejo. Mark knocked out Cejo in the tenth round of the fight and Cejo could not stand up to fight in the match. So, Mark Magsayo was declared the winner of the fight.
Who defeated Mark Magsayo?
Mark Magsayo was defeated by the young Brandon Figueroa in his last match. Brandon won the fight by unanimous decision.
What was the result of the Magsayo vs Russell fight today?
Mark Magsayo defeated Gary Russell Jr and ended his long run as a champion. Russell had a shoulder injury and still took part in the fight. Mark had the edge in the fight and grabbed the opportunity with both hands to defeat Gary Russell Jr. The final score was 114-114, 115-113, and 115-113. Mark won the WBC featherweight title in Atlantic City, New Jersey after this fight.
The previous sign up free ₱100 + registration bonus ₱88 casino activity has ended, but in order to continue to take care of the majority of EsballPH Halowin loyal players.
Now! EsballPH Halowin are once again launching the Register Free ₱100 Sign Up Bonus Sharing FB monthly FREE ₱38 Casino Promotion.
You can also click to enter the Online Casino Bonus & Promo introduction, which provides more diverse casino bonuses.