The defending champions Barangay Ginebra San Miguel, trashed the import-less NLEX Road Warriors, 127-93, in the 2023 PBA Governors' Cup quarterfinals on Sunday, March 19.
Six Barangay Ginebra San Miguel players scored in double figures against the NLEX Road Warriors, who played without their high-scoring import Wayne Anthony Selden, Jr. due to a sprained foot.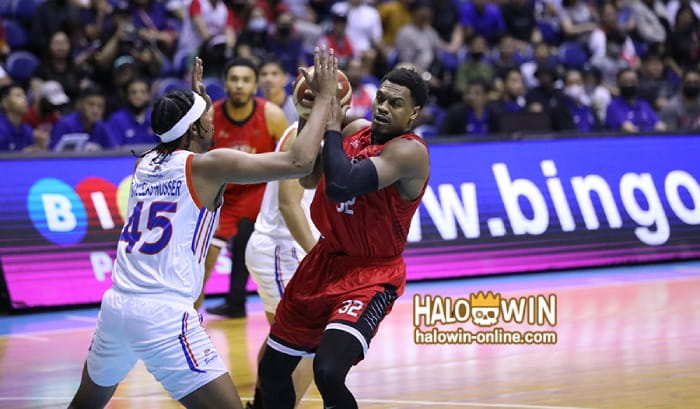 Barangay Ginebra San Miguel import Justin Brownlee led his team's offense with 31 points, 13 rebounds, and six assists, while Christian Standhardinger and Jamie Malonzo combined for 40 points, 14 rebounds, and seven assists.
Jonathan Gray had a double-double performance in the game with 15 points and 10 rebounds, while seldom-used Von Pessumal contributed 12 points off the bench.
Scottie Thompson and Aljon Mariano scored 10 points apiece for the defending champions, who are missing the services of longtime point guard LA Tenorio.
Barangay Ginebra Beats Import-less NLEX in QF 2023 Govs Cup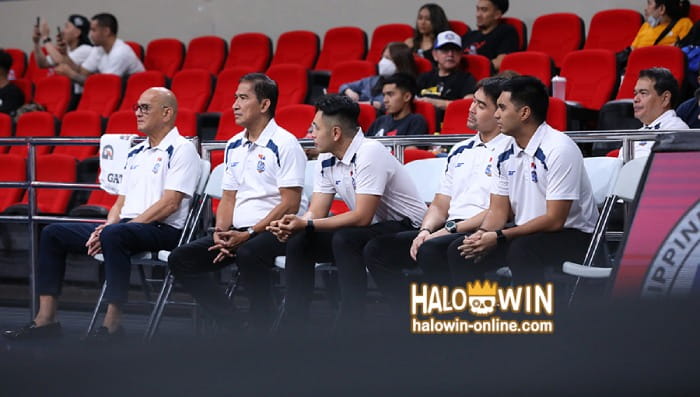 On the side of the NLEX Road Warriors, they could not find the points that Wayne Anthony Selden, Jr. usually delivered as Sean Anthony scored a team-high 16 points and five rebounds while team captain Kevin Alas had 15 points off the bench.
Celedonio Trollano and Brandon Ganuelas-Rosses both scored 14 points, with Ganuelas-Rosser also having 10 rebounds. Kris Rosales added 11 points, while Anthony Semerad contributed 10 markers.
With the loss, the NLEX Road Warriors are already eliminated in the playoffs, while the Barangay Ginebra San Miguel will face its sister team, the San Miguel Beermen, in a best-of-five semifinal.
Barangay Ginebra Coach Tim Cone Prepares for San Miguel Beermen
With the win, Barangay Ginebra head coach Tim Cone, the winningest coach in the history of the PBA, lauded his team's efforts against their import less-opponent.
"The nice thing for us is we didn't leave anything to chance. We didn't let up. We sent a message to our team and another team that we're gonna take care of business tonight," coach Tim Cone said after their victory.
"It's really, really bad luck (for the NLEX Road Warriors). We didn't know until warm-ups that their import wasn't gonna play. Obviously, the game would've been different with Selden there. He's a stud."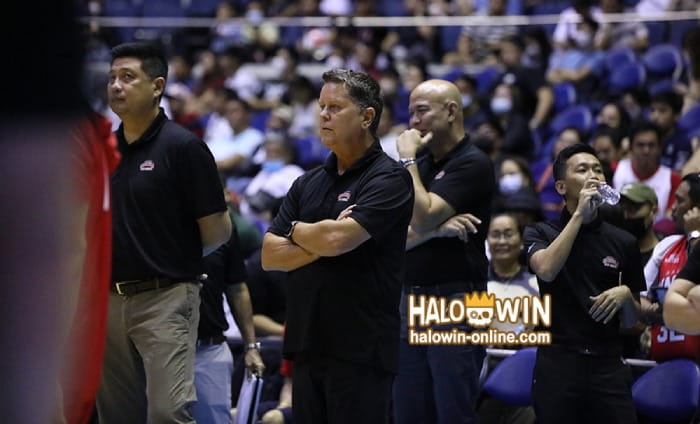 With San Miguel Beermen's win against the Converge FiberXers earlier that day, coach Tim Cone would not be easy on their sister team, who won the most championship in the PBA.
"They still have a lot of weapons out there. We just have to contain some of them," coach Tim Cone said about the San Miguel Beermen, who would play without five-time MVP June Mar Fajardo.
Although they also miss the services of Japeth Aguilar, who is also out due to injury, coach Tim Cone assured that the high-leaping forward would return if they make it to the best-of-seven finals series.
"If anything, if we're able to advance, he'll be able to come back sometime in the finals, [but] not now."
NLEX Coach Frankie Lim Explains Wayne Anthony Selden's Absence
After the game, NLEX Road Warriors head coach Frankie Lim explained that the coaching staff didn't know Wayne Anthony Selden, Jr.'s absence would happen until a few hours before the game.
The NLEX Road Warriors were off to a great start in the Governors' Cup with their original import Jonathon Simmons playing, winning four straight games. However, Jonathon Simmons left the PBA to play for the Shanxi Loongs in the Chinese Basketball Association for a more lucrative offer.
"I was preparing to face Ginebra with him on the floor, but earlier this morning, I received a text message from our doctor and said that Wayne couldn't play," he told reporters.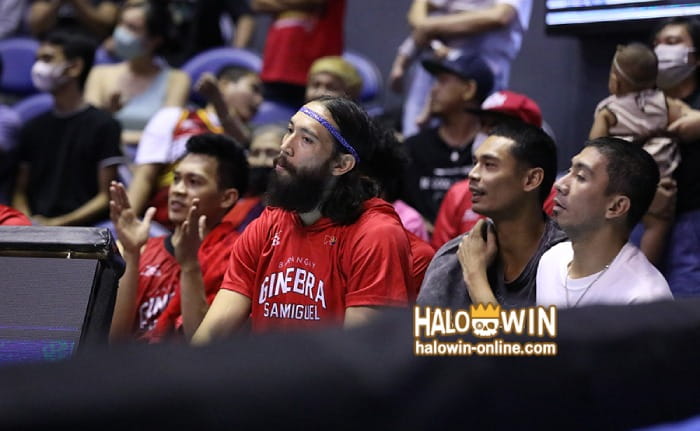 For Wayne Anthony Selden, his stint in the PBA would be one of the books as he greatly enjoyed playing with the team, although it was cut short.
"It was tough. I tried to work it out, but I couldn't really run. I wouldn't have been effective had I tried to play," he said candidly as he became the team's cheerleader in its most crucial game.
"I really enjoyed my time here. I wish I was able to compete down the stretch and give us a chance. But I had a good time here."