The first game of the 2023 PBA Governors' Cup will be between the longtime PBA coaches – the Meralco Bolts and coach Norman Black against the Rain or Shine Elasto Painters and coach Yeng Guiao.
The Meralco Bolts brings former Rain or Shine Elasto Painters import K. J. McDaniels as their import to this conference, while the Rain or Shine Elasto Painters signed Michael Qualls as their reinforcement. Qualls previously played for the NorthPort Batang Pier in the 2019 PBA Governors' Cup.
With both teams having their own story to write, only one team will win and it's the Rain or Shine Elasto Painters.
Meralco Bolts vs Rain or Shine: Local players
The guys of coach Yeng Guiao in Rain or Shine have less experience compared to the troops of coach Norman Black in Meralco. For Rain or Shine, they have Beau Belga and Gabe Norwood to hold down the fort and lead the young guns in winning a PBA Championship.
Seven-time champion James Yap is also set to return with the Rain or Shine Elasto Painters after he signed a one-conference deal. Yap was on leave of absence for most of 2022 because he pursued politics.
Anton Asistio, Gian Mamuyac, Mike Nieto, and Andrei Caracut are expected to provide much-needed help and support to these veterans with quality minutes on the floor.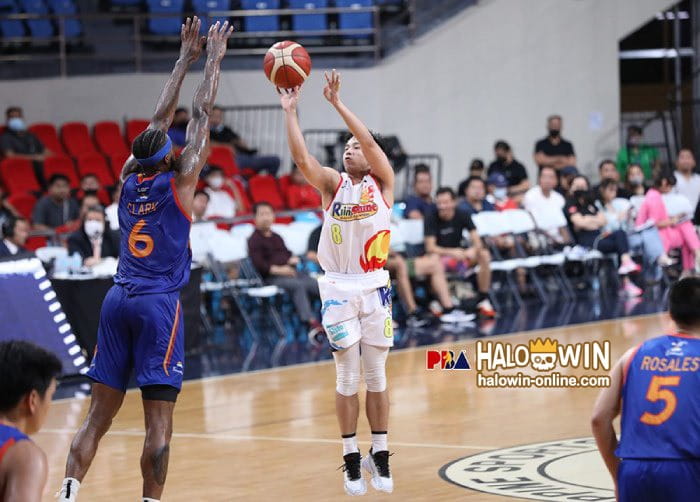 For the Meralco Bolts, only Allein Maliksi and Raymond Almazan have managed to lead their team to a championship. Kyle Pascual, Nonoy Baclao, and Reynel Hugnatan also experienced being a PBA Champion.
Collegiate stars Aaron Black, Alvin Pasaol, and Mac Belo should handle most of the local load to help the veterans.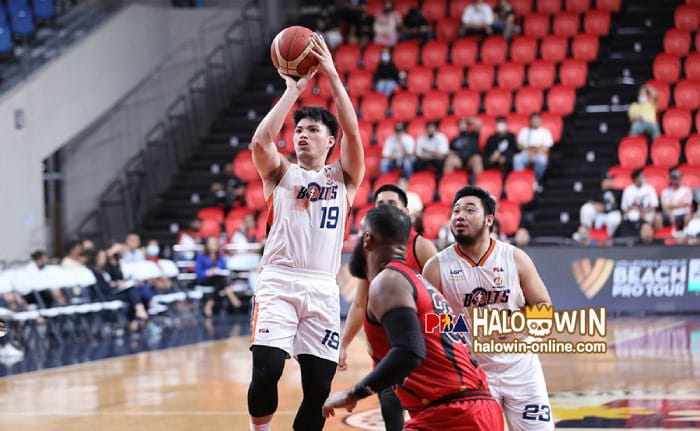 Meralco Bolts vs Rain or Shine: Imports
Before their official head-to-head matchup in the Governors Cup, the Meralco Bolts and the Rain or Shine Elasto Painters already faced each other in a tune up game. According to a Facebook post of the Elasto Painters, Michael Qualls erupted for 53 points with six rebounds and three blocks as he carried the team to defeat Meralco, 122-120.
Qualls is no stranger to the physicality of the PBA after suiting up for NorthPort Batang Pier in the 2019 Governors Cup. In that conference, Qualls helped the team to reach the semifinals, where they lost to eventual champions, Barangay Ginebra San Miguel led by their import Justin Brownlee.
Back then, Qualls had Christian Standhardinger to help him carry the team. Now, with the Rain or Shine Elasto Painters, Qualls has veterans Gabe Norwood and Beau Belga to help him in leading young guns like Anton Asistio, Gian Mamuyac, and Mike Nieto.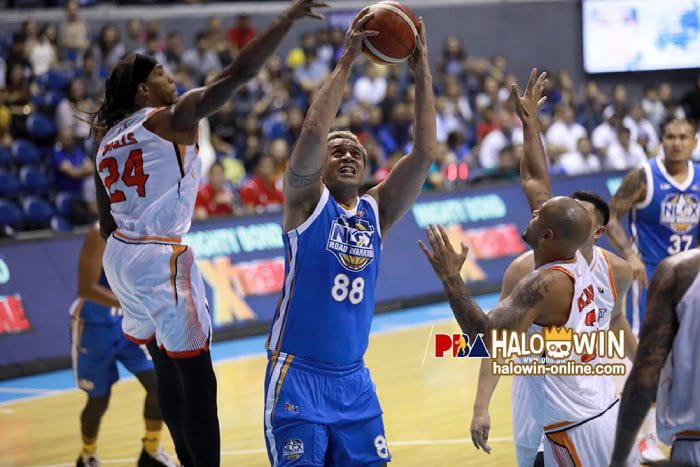 For K.J. McDaniels, he signed with Coach Yeng Guiao when he was still the head coach of the NLEX Road Warriors in the canceled 2022 Governors Cup. During McDaniels' debut for the TNT Tropang Giga in the 2019 PBA Governors Cup, he recorded a career-high 41 points and 22 rebounds with seven assists and five blocks.
Three days after, McDaniels showed consistency after recording 37 points, 13 rebounds, five assists, and five blocks.
Both Qualls and McDaniels have yet to win a PBA Championship, so we expect that both reinforcements will do their best to lead their respective teams.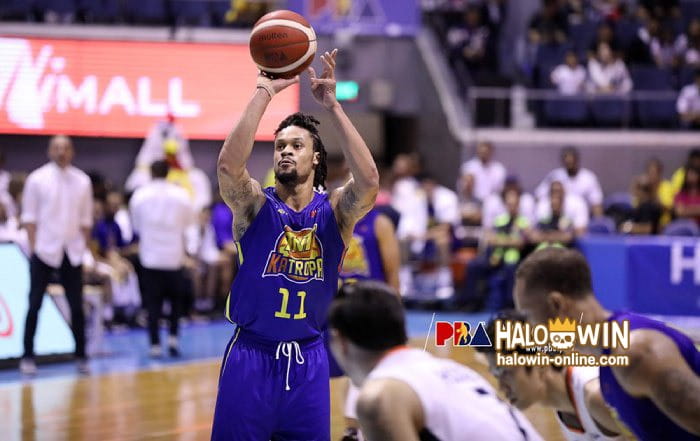 Meralco Bolts vs Rain or Shine: Battle of the Coaches
Meralco Bolts head coach Norman Black is an 11-time PBA Champion and a one-time grand slam champion coach. Before becoming a legendary coach, coach Norman first played for the Detroit Pistons for three years in the 1980-81 NBA Season.
After that lone season, coach Norman went to the Philippines to play for Tefilin, where he averaged 51 points per game. After Tefilin, coach Norman went on to play for the Magnolia Quench Plus (now the San Miguel Beermen) where he led the team to two championships.
After his stint as a player, Coach Norman became a full-time head coach after some time being a playing coach. From 1987-1996, he led the San Miguel Beermen to nine championships, including a rare grand slam in 1989.
Aside from the PBA, coach Norman also made his mark in the collegiate scene after leading the Ateneo Blue Eagles to a five-straight UAAP Championship, only the second coach to do so.
However, since transferring to the Meralco Bolts in 2014, coach Norman has yet to win another championship as he was twice defeated by coach Tim Cone and the Barangay Ginebra San Miguel.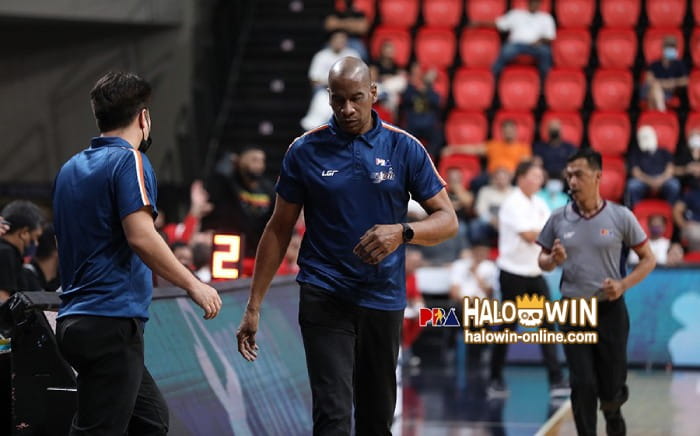 If Coach Norman had a historic career both as a player and as a coach, Coach Yeng Guiao started early in his coaching career after playing for the University of the Philippines Fighting Maroons in the UAAP.
Coach Yeng started coaching in the Philippine Amateur Basketball League with future basketball Alvin Patrimonio as one of his top players. At the age of 33, coach Yeng won his first PBA Championship after leading the Swift Mighty Meaty Hotdogs to their first championship, 4-0, against their rival 7 Up Uncolas.
Coach Yeng then led the Batang Red Bull Energizers to three championships, and the Rain or Shine Elasto Painters to two import-laden championships.
Now that he returned to the Rain or Shine Elasto Painters after a six-year stint with the NLEX Road Warriors, Coach Yeng needed to make his magic work for his ward.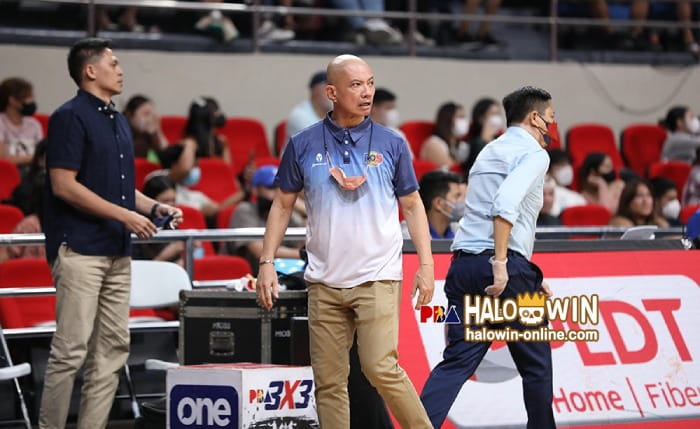 Meralco Bolts vs Rain or Shine Elasto Painters: 2023 PBA Governors Cup Next Games
After facing each other off, the Meralco Bolts will face the NorthPort Batang Pier on Thursday, January 26. Meanwhile, the Rain or Shine Elasto Painters will next face the TNT Tropang Giga on Friday, January 27.