In the sport of boxing, sometimes we witness a champion so dominant, and so talented that he can make the entire division around him less interesting. That is the case with the super middleweight division, where Canelo Alveraz reigns as the undisputed champion.
However, Canelo Alveraz is not the only boxer that tracks everyone's attention. There are another two powerful boxers set to fight each other later this month, with the potential to be crowned against Canelo.
On March 25th, the undefeated former WBC Super Middleweight champion David Benavidez is set to take on Former IBF Super Middleweight champion Caleb Plant.
David Benavidez vs Caleb Plant is no doubt avery exciting fight, with high stakes. So, here is our breakdown of the fight, and the fighters, along with our final prediction for this highly anticipated matchup.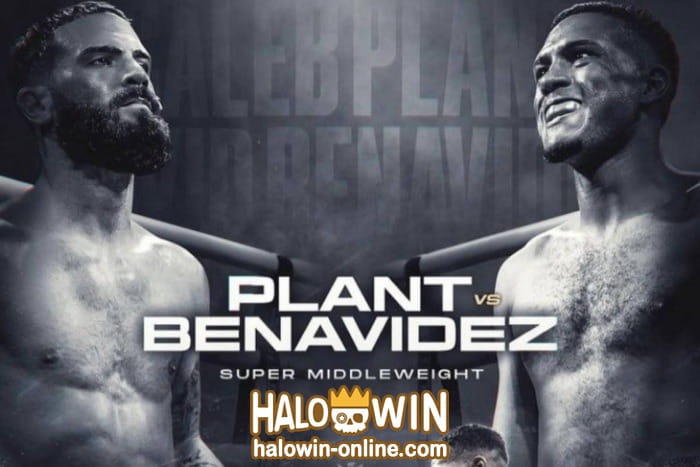 David Benavidez vs Caleb Plant Tale of the Tape:
David Benavidez
Vs
Caleb Plant
26
Age
30
6 feet 2 inches
Height
6 feet 1 inch
74.5 inches
Reach
74 inches
Orthodox
Stance
Orthodox
26 wins 0 losses
Record
22 wins 1 loss
23
Knockouts
13
David Lemieux
Win via TKO
May 21st, 2022
Last fight
Anthony Dirrell
Win via KO
October 15th, 2022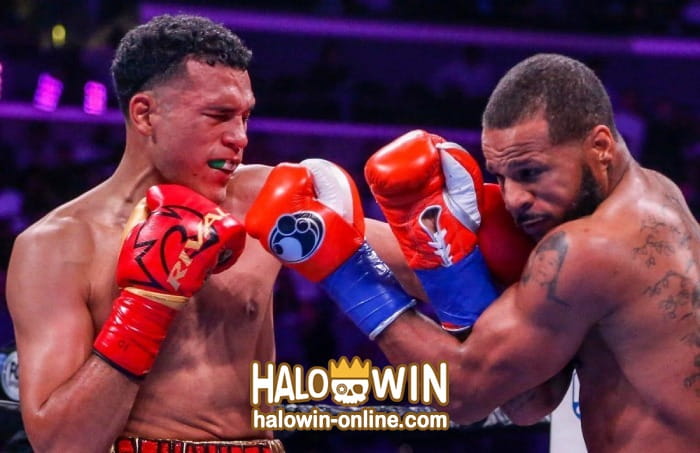 David Benavidez vs Caleb Plant Fight Breakdown:
This is one of the best fights that can be made at super middleweight right now. On one hand, we have David Benavidez, who is a very talented and aggressive boxer. Benavidez has a lot of power in both of his hands, and his hand speed is absolutely incredible. Benavidez throws some of the fastest and most devastating combinations that can overwhelm his opponents.
Benavidez is also one of the tallest fighters in the super middleweight division. He usually has a height and reaches an advantage over most of his opponents, however, his style negates it to some extent since he likes to fight aggressively instead of staying on the outside and jabbing his opponents to a win.
Additionally, Benavidez has shown a high-level fight IQ in the ring. He is usually able to pick the perfect moments to charge in with his attacks and has a knack for avoiding counterattacks.
On the other hand, Caleb Plant isn't an ordinary boxer either. The former champion may not have the most diverse set of attacks, but he is extremely effective with everything he throws. The plant has one of the best jabs in the division, and he is able to land it very accurately, setting up bigger attacks. The plant doesn't have the same kind of power that his opponent has, but he makes up for it with his punching accuracy
Like David Benavidez Caleb Plant is a very tall fighter, standing only one inch shorter than him. He also has the same reach as his opponent, and unlike Benavidez, he actually used his reach advantage very effectively. Caleb Plant also has a solid defense, which is complemented by his excellent footwork, and positional awareness in the ring. Plant is usually very careful not to put himself in a bad position, and if he does get into one, he is really good and slipping out, and moving away.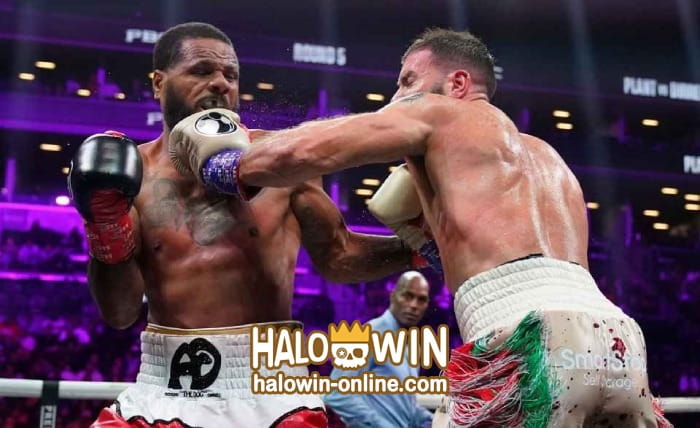 However, in recent fights, we have noticed that Plant is especially susceptible to a well-timed left hoof, which, unfortunately for him, is the best shot that Benavidez throws. However, the "Red Flag" will need to get inside punching range to throw his devastating short hooks, and Plant's size and defensive abilities won't make that easy.
Moving on, Let's talk about the conditioning and cardio of both boxers. Since both boxers are fairly well-matched in terms of boxing technique, this could be a major father in this fight.
To be honest, Neither fighter has really impressive Cardio. They both tend to slow down, however, they use their conditioning in different ways. Caleb Plant is a fast starter, he throws fast, powerful, and accurate punches in the earlier rounds, and uses a lot of movement to get in and out, while evading punches.
On the other hand, Benavidez takes a more cautious approach, at least for the first few rounds. He likes to make reads, and then unloads on his opponents in the later rounds, looking for a finish.
However, by the end of the fight, his defense starts to get loose, which is something Caleb plant could Capitalize on if he maintains an easy pace in the early rounds, and keeps some fuel in the tank for the second half of the fight.
However, one of the most dangerous things about Benavidez is that his hand speed does not deteriorate as the rounds go by. He is able to hit freakishly fast combinations, even when he is fatigued, which could be a serious problem for Plant, especially if he is slow, and more flat-footed by the end of the fight.
David Benavidez vs Caleb Plant Final Prediction:
Like any fight between two top boxers, this is not an easy fight to predict. Both fighters are highly ranked and match up well against each other.
Neither has any clear disadvantages over the other, which means that the boxer who is able to come up with a better game plan and follow it in the ring should win the fight.
I believe that the fight will start with Caleb Plant getting the upper hand early. His movement and defense should allow him to land more punches, and move out of striking range before getting hit.
It is important to consider that Benavidez is used to fighting opponents who are smaller than him, and this time, Caleb Plant can match both his height and reach, which should make for a really interesting matchup.
As the father plays out, I expect Benavidez to get more reads, and start landing his signature left hooks, along with other fast punches. It is difficult to pick sides on this one, but if I had to, I'd go with Benavidez. I believe he will impose his strengths in the second half of the fight, getting a win either by a late knockout, or a decision.