The TNT Tropang Giga shocked the defending champions Barangay Ginebra San Miguel, to win the 2023 PBA Governors' Cup championship after beating them, 97-93, in Game 6 on Friday, April 21.
With four minutes remaining in the game, Scottie Thompson and Jamie Malonzo's back-to-back field goal tied the match at 87-all. The Barangay Ginebra San Miguel built a two-point lead after Jonathan Gray's lay-up, 89-87. Unfortunately, William Jayson Castro quickly made a three-point play to regain the lead, 90-89.
Barangay Ginebra San Miguel import Justin Brownlee easily gets one in, 91-90, before TNT Tropang Giga Calvin Oftana made a lay-up, 92-91. Then, Jamie Malonzo wowed the crowd with his dunk to give his team a 93-92 lead with a minute and a half remaining in the ball game.
The TNT Tropang Giga again took the lead after Marcus Williams made a three-point shot, 95-93. Jamie Malonzo tried to tie the game with a jump shot but failed. Justin Brownlee also had a costly turnover with over 30 seconds remaining.
Barangay Ginebra San Miguel head coach Tim Cone called for a short timeout with 10 seconds remaining in the clock. However, Justin Brownlee missed the potential match-typing jump shot as TNT Tropang Giga import Rondae Hollis-Jefferson grabbed the ball.
Jamie Malonzo had to foul out Rondae Hollis-Jefferson, and he made his two free throws to extend their lead to four, 97-93. With three seconds remaining, Jamie Malonzo tied to push the game to overtime with a three-point shot but failed.
With the win, the TNT Tropang Giga claimed the season-ending Governors' Cup trophy.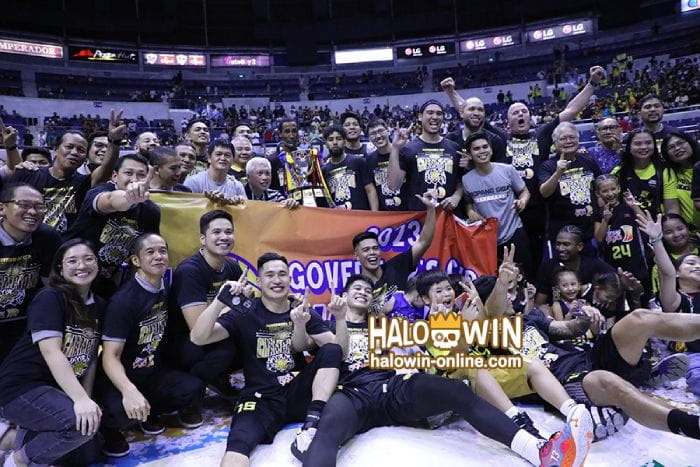 The two bright stars for the TNT Tropang Giga were Marcus Williams, who erupted for 38 points and seven rebounds, and reigning best import Rondae Hollis-Jefferson, who recorded a double-double performance of 29 points, 14 rebounds, and six assists.
On the side of the Barangay Ginebra San Miguel, Justin Brownlee also had a double-double performance of 29 points and 12 rebounds, while Jamie Malonzo added 21 points and six rebounds.
Scottie Thompson added 20 points, eight rebounds, and nine assists, while the best player of the conference Christian Standhardinger was limited to 16 points, nine rebounds, and eight assists.
PBA Recap: Jojo Lastimosa Delivers TNT Tropang Giga's First Governors' Cup Title
TNT Tropang Giga head coach Jojo Lastimosa gave a rousing pep talk in their dugout about defeating a successful franchise like the Barangay Ginebra San Miguel, who barely lost three games in a row.
"Ginebra hasn't lost two games in a row this conference, much less three in a row – that was my pregame talk. And if there's somebody who can beat them, it's the team that I'm with right now," he said after winning the championship.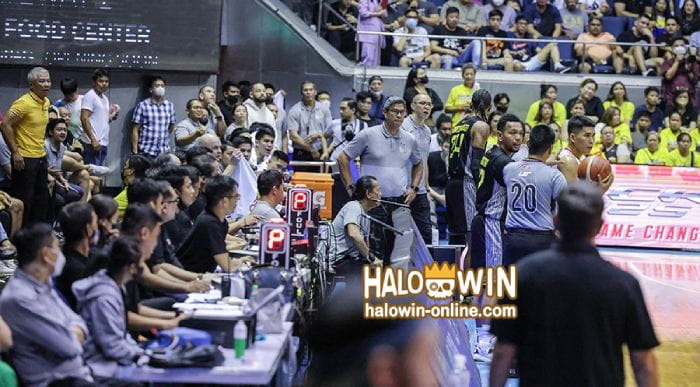 "It's not an easy task. A lot of teams tried to beat Tim (Cone) and (Justin) Brownlee at this stage, and they never did. Maybe we got a little break after his food poisoning, but Rondae (Hollis-Jefferson) also had so much fight in him. He would not lose this game. Even if he had his feet severed."
Barangay Ginebra San Miguel import Justin Brownlee only played in the first half of Game 5, the crucial game TNT Tropang Giga won en route to the championship.
This championship is sweeter for coach Jojo Lastimosa, who used to be a player of coach Tim Cone when he was still playing in the PBA with Alaska.
"I'm greatly honored, seldomly beat Justin Brownlee and Tim Cone in this conference. They owned the Governors' Cup, and if there's somebody dethroning them, they must have done something really nice."
Coach Jojo Lastimosa took out a page in coach Tim Cone's playbook on how he handles his team. For the record, coach Tim Cone has been coaching in the PBA since 1989 and has won 25 championships.
"I learned so much from (coach) Tim (Cone) on how he treats his players," coach Jojo Said to Inquirer Sports.
"I've told you this before – that he treats his players from No. 1 to the last guy on the bench the same way. No exceptions. There's even bigger accountability for guys who are playing a lot more minutes. I made sure I followed that.
Coach Jojo Lastimosa also credited his players, especially William Jayson Castro and Kelly Williams, who led the team.
"We have solid vets who know to win – who have been there. Like Jayson (Castro) and Kelly (Williams). Important leaders. They don't take things for granted," he said.
"That's huge for a team: Having a combination of old vets and young (stars). The other players follow what the leaders are doing and that's just how we are at Alaska back then."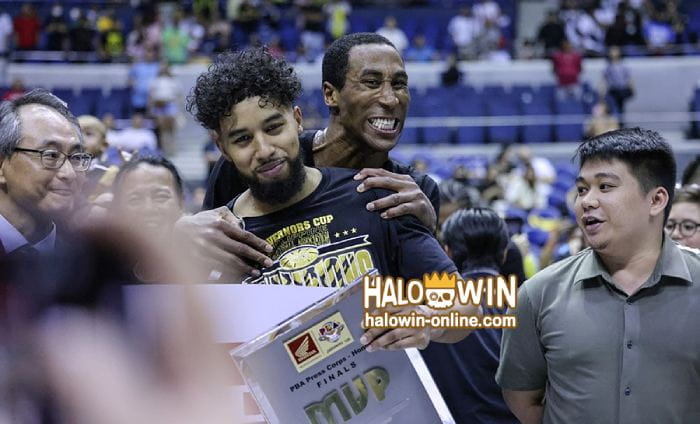 Kelly Williams, who hit nine triples in the game, was named Finals Most Valuable Player after averaging 22 points, 3.3 rebounds, and 3.2 assists.
"I've got a special group of guys behind me," he said as he accepted the award. It was the second Finals MVP for Kelly Williams, who won the same award during TNT's championship run in the 2021 Philippine Cup.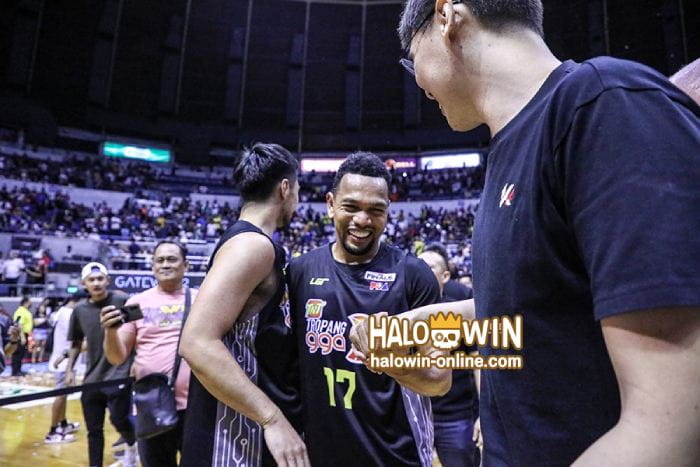 For William Jayson Castro, getting the championship at the expense of the Barangay Ginebra San Miguel, the crowd favorite in the PBA, is extra special.
"This championship has a different feeling, especially playing against Ginebra," he said in Tagalog after claiming his eighth championship.
"Ginebra has a lot of fans, and they have a lineup that is very deep. They also have an import who not only plays well but also fits quite well with their system.
"So, winning this championship is very sweet. This is probably one of the most memorable championships of my career.
Calvin Oftana also tasted the taste of his first championship trophy in just his second season in the league. Calvin also won a championship in the collegiate league and the semi-pro league.
"For me, this is an achievement. I've won at the (National Collegiate Athletic Association) and the (PBA) D-League. Now, here at the PBA. I'm overjoyed that we were able to get this one," he said.
"Hopefully, I could also make it to Gilas (again) in the SEA Games. This (year) has really been a dream come true for me."
The man of the hour is the reigning best import, Rondae Hollis-Jefferson, an NBA veteran who came to the team mid-season to replace Jalen Hudson.
However, even before he got a call from the management of TNT, he was already in the Philippines, wanting to play in Asia's oldest pay-for-play league after a disappointing stint in South Korea.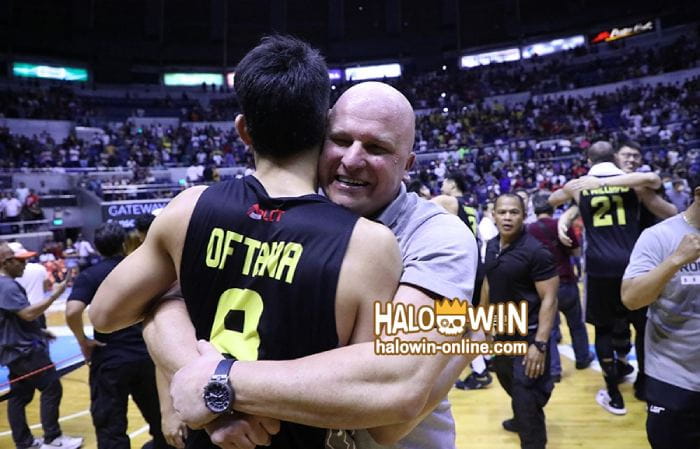 "He flew over here in January and went to Boracay by himself," coach Jojo Lastimosa revealed. Just like he did in the finals, Coach Jojo did what he thought Coach Tim Cone would do when given an opportunity to have a high-caliber import on his team.
Initially, Rondae Hollis-Johnson wanted to have a vacation and pondered if a team in the PBA, which had already started during that time, was looking for an import.
"Things weren't working out in Korea so I was like, I talked to my agent if there's anything else available. And then the PBA thing kind of came about," he explained.
Although he won the championship in his first season in the PBA, Rondae Hollis-Johnson will be more grateful for his time with his teammates as they slowly built a solid friendship in just a few months.
"Words can't describe how I feel right now. I am truly humbled and honored, but I give a lot of credit to the guys I have played with," he told Inquirer Sports.
"(The TNT Tropang Giga) allowed me in. They let me be a leader and showed me different things – and I think that's the (biggest) beauty in it.
"Character, that's the foundation for anything when you're trying to build. You want to build great people and show them care and compassion so that if a brother's in need of help, or a sister's in a situation, they'd take care of you at the end of the day.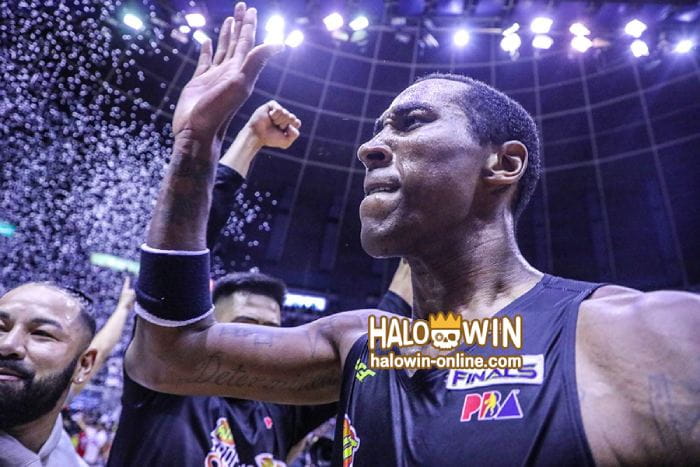 "(Coach Jojo Lastimosa) is big on culture. He's big on building character and instilling (values) in the guys. A big shoutout to him for allowing me to come in and be a part of it all. It's been phenomenal," he said.
Rondae Hollis-Jefferson has nothing to say about his counterpart, Barangay Ginebra San Miguel import Justin Brownlee. While Rondae Hollis-Jefferson won the Best Import award, Justin Brownlee was a distant second.
"Definitely a phenomenal player. We were just talking to each other about guarding each other, man. It was a battle, and I really hope the fans enjoyed it.
"And man, I'd love to play against him again," he ended."
PBA Recap: Justin Brownlee Looks to Bounce Back in SEA Games
Barangay Ginebra San Miguel head coach Tim Cone only said a few words after losing in the finals of the Governors' Cup.
"They played really well. They played really well all the way through, and deserved it more than we did," he said.
"We would've loved to win back-to-back. But it wasn't meant to be. We still have a lot of growth on this team."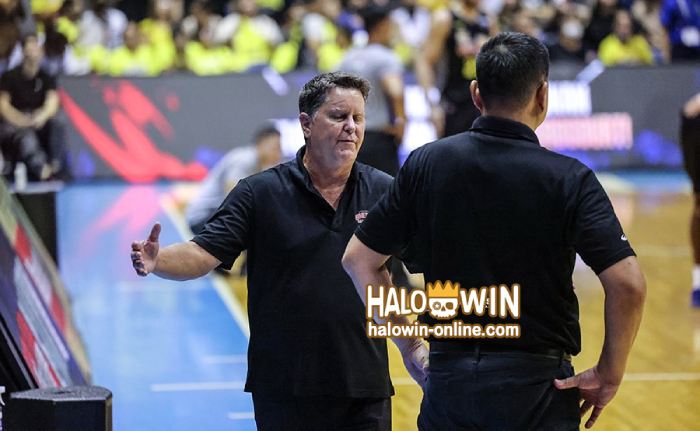 For resident Barangay Ginebra San Miguel import Justin Brownlee, it's bittersweet that they failed to defend their crown.
"It's a bittersweet feeling. Of course, I'm disappointed that we love, but like I've said man, we didn't lose the draw. They guys fought hard, and I couldn't be more proud of everybody for simply doing and giving their all," he said to Inquirer.
After the loss, Justin quickly moved on and focused on the upcoming Southeast Asian Games when he reinforced the Philippine National Team, who lost the gold medal in the event two years ago.
"I'm excited. Luckily I'm still in good health and good shape. So, you know, hopefully, I'd get into practice and get going to help try [Gilas Pilipinas] redeem itself [with a] gold medal.
"At this point in my career, I'm getting older, so, I just want to keep taking advantage of each opportunity I can get to play.
"Winning can decline very fast, so, whatever opportunity that presents itself, I'm just trying to make the best out of it," he ended.