JILI Boom Legend Fishing Game, Fish Shooting Games
Ang JILI Gaming Boom Legend ay isang online na monsters shooting game. Ang MAX BONUS ay 88,888. Boom Legend fish shooting games, palitan mula sa isda tungo sa halimaw, huwag magsawa sa parehong istilo.
India Bonus
Play Now
Boom Legend Game Introduction
Boom Legend is an online monsters shooting game from JILI gaming. The game will have a way to play similar to fish shooting games, but change from fish to monsters, which makes you feel not bored with the same style. Kill the BONUS monsters to gain the prize money indicated in the table, the larger your bet, the more likely your bonus will be in the higher end of the bonus range. The MAX BONUS is 88,888.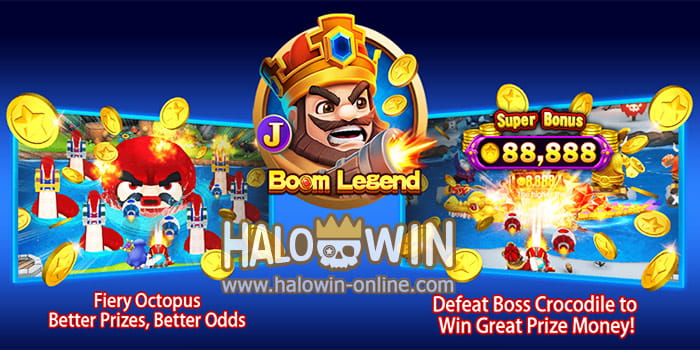 Jili Boom Legend Fishing Game Interface Features
Special Monsters

Goblin Bomber: After defeating the Goblin Bomber, it will drop a bomb. When the bomb explodes, monsters in the blast radius may be pushed back.

Medusa: Medusa's Eye will appear after you defeat her, petrifying and damaging monsters in its zone.

Black Knight: To kill Dread knight, use Blade Aura to attack in damage zone.

Special Weapons

Rocket Punch: When used, the fist will fly upwards from your position, penetrating and pushing back all monsters in its patch.

Mystery Chest: Open a Mystery Box to receive either: Rocket Punch or Mines.

Mines: The mine may be placed anywhere on the map, and will damage monsters in a large area when it explodes.

Axe

Using the Axe deducts 5X bet value to launch a more powerful attack on the targeted monster.

Hammer

Using the Hammer deducts 15X of your bet value to launch a hammer at the targeted monster. The Hammer will randomly strike other monsters on the battlefield near the targeted monster with lightning.

Dreadfreaks

After you kill them, monsters may reanimate into Dreadfreaks. Kill the Dreadfreaks for a chance to win even greater rewards (max 2X odds).
Boom Legend Fishing Game Special Weapons Lightning Spear
You change up energy by shooting at monsters. After the energy bar is filled, you may activate lightning spear to inflict lightning damage in a large area at the center of the screen.
The amount of energy gained correlates to the size of the bets placed in the game. Using Lightning Spear will deplete the energy bar.
If you leave the game, or are disconnected for more than 3 minutes, the energy bar is cleared.
Lightning Spear will automatically be triggered if the energy bar has been fully charged for more than 3 minutes.
Special Weapons Bonus Cyclops

Attack for basic betting odds. Defeating the Cyclops will give you 5X the basic odds. You may also receive a treasure map from defeating the Cyclops. Collect 10 treasure maps to earn a Golden Treasure Chest.
Special Weapons Golden Demons

Kill a Golden Demon for the chance to gain a Treasure Chest. Silver Treasure Chests grant you an additional 2X odds, and Gold Treasure Chests grant you an additional 6X odds.
Special Weapons Bonus Demon

Kill the Crocodile to gain the prize money indicated in the table. The larger your bet, the more likely your bonus will be in the higher end of the bonus range.
Special Weapons Giant Octopus

Consecutive shots on Octopus Heads & Arms will generate Rage Points. Filling the Rage Bar will initiate a prize draw.
Shooting a Furious Octopus will yield better prize draws. Max multiplier is 800X.
Boom Legend Fishing Game Payout
Boom Legend has a variety of monsters to shoot, among which the cerberus monster has a bonus of up to 88,888.

How you start playing online fish shooting game if you're completely new to online casinos in particular. EsballPH HaloWin Try an online fish game for Free! Use any of our great Register Welcome Bonus. Are you ready to win the prize money? Just sign up and start playing in EsballPH HaloWin Casino!
Jili Boom Legend Fishing Game Big Win
This is the JILI game, presented in the style of the king's combat. You are the king. Attack these enemies on the river. If you attack successfully, you can get a reward from them. This game is very fun and simple, you can safely enter the game to play.
If you increase the energy bar of your lightning fork by attacking these enemies, when your energy bar is full, you can attack these enemies with lightning fork and these items can help you to get more rewards, you can't miss this fun game.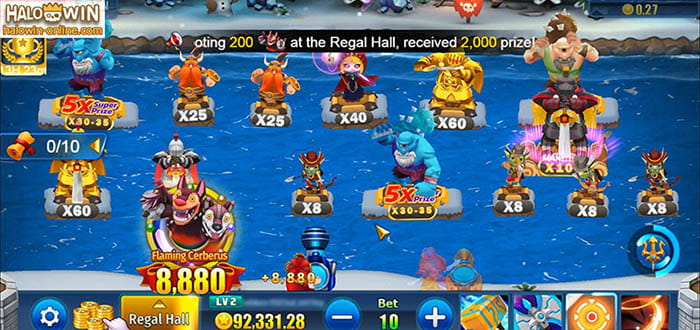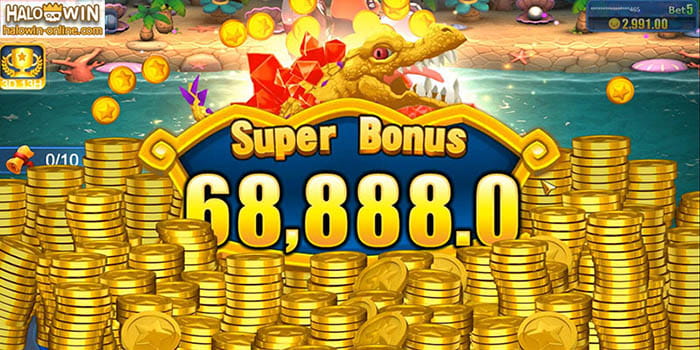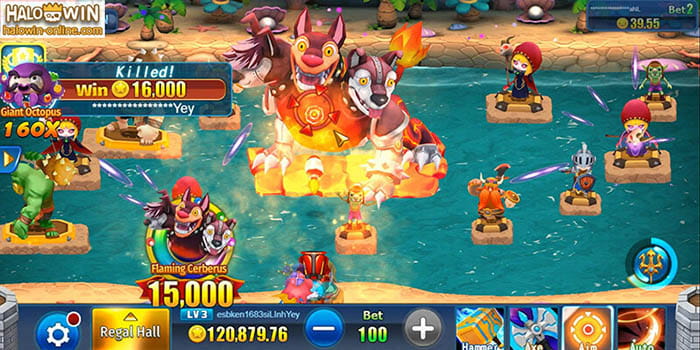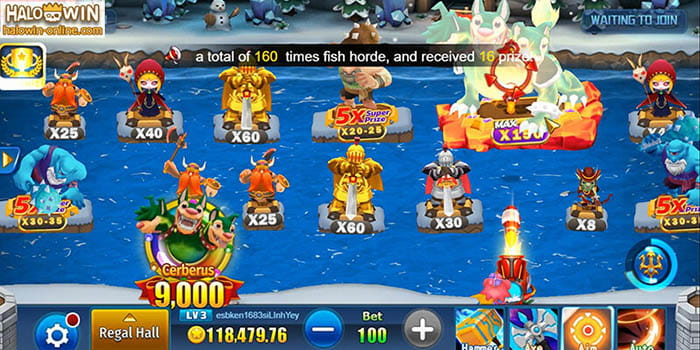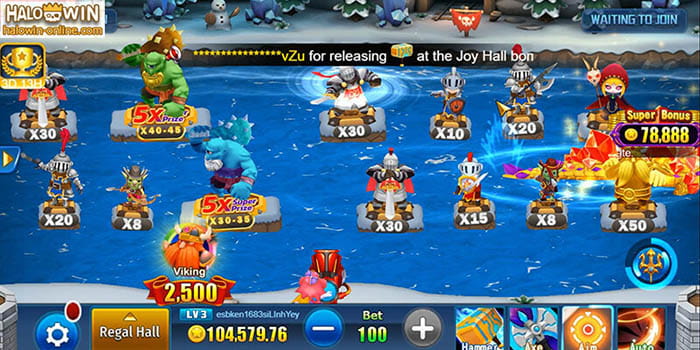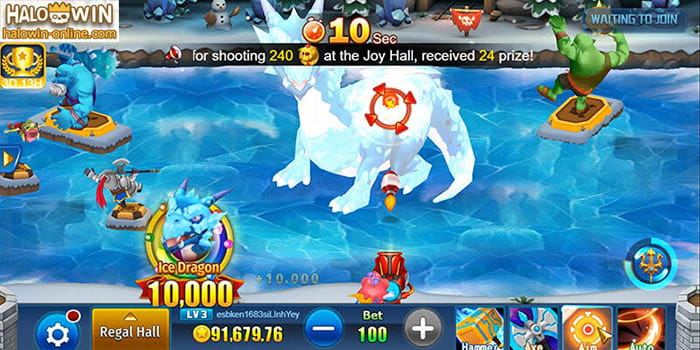 The previous sign up free ₱100 + registration bonus ₱88 casino activity has ended, but in order to continue to take care of the majority of EsballPH Halowin loyal players.
Now! EsballPH Halowin are once again launching the Register Free ₱100 Sign Up Bonus Sharing FB monthly FREE ₱38 Casino Promotion.
You can also click to enter the Online Casino Bonus & Promo introduction, which provides more diverse casino bonuses.