Nothing beats a good trilogy between a pair of Competitive high-level boxers in the world of sports. These clashes usually showcase an incredible level of determination, and heart, resulting in fights that leave fans wanting more.
So, today we are going to bring you the top 5 best boxing fights trilogies in boxing history of the sport.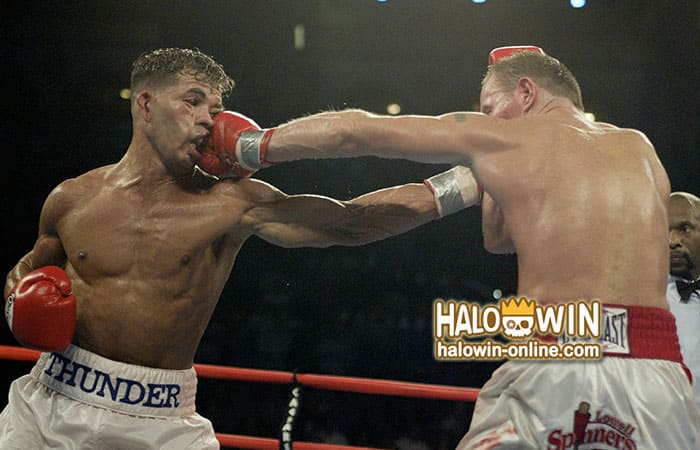 Best Boxing Fights Trilogies: #1 Arturo Gatti vs. Micky Ward
If someone were to ask me about the most exciting, must-watch fights in boxing, the Arturo Gatti vs. Micky Ward trilogy would be up there on my list. These unforgettable fights featured a clash between two absolute warriors, who left everything in the ring every time they faced off.
Their first battle was held on May 18, 2002, which saw both fighters take enormous punishment. In the end, Gatti emerged victorious by unanimous decision in a fight that many boxing fans and pundits believe to be the best in the history of boxing. The fight was later named the 2002 Ring magazine fight of the year.
Nov 23, 2002, The two agreed to an immediate rematch. The second fight was also an instant classic and was as thrilling as the first. Both fighters went back and forth, But Ward was able to use his body punches to wear down Gatti and win the fight by majority decision. Gatti paid tribute to Ward's tenacity after the fight, saying, "I used to wonder what would happen if I fought my twin. Now I know.
The last fight was held on June 7, 2003. Both fighters had a win over the other and were looking to end their rivalry on top. However, Gatti outboxed Ward with superior technique and got the win by unanimous decision. The fight was named the 2003 Ring magazine fight of the year, the third straight for Ward.
Arturo Gatti and Micky Ward shared some of the most intense moments of their lives in the boxing ring, and that came with an undying respect for each other. In terms of pure entertainment, and a showcase of boxing spirit, the Gatti-Ward trilogy is easily the best in boxing history. The Ward vs. Gatti trilogy made them around $3 million.
Best Boxing Fights Trilogies: #2 Muhammad Ali vs. Joe Frazier
No one can talk about the best trilogies, or rivalries in boxing without mentioning the iconic clashes between Muhammad Ali, and Smokin Joe Frazier.
Their first fight was called the fight of the century. Both undefeated fighters clashed for the first time on March 8, 1971. Ali had recently been stripped of his title because of his refusal to be drafted into the Vietnam war and Came back after a long layoff to fight the new champion, Joe Fraizer. The fight was a brutal back-and-forth battle, with Frazier knocking Ali down in the 15th round and winning by unanimous decision. It was the first time Ali had ever lost a professional fight.
The second fight, held on January 28, 1974, was another instant classic. This time, Ali Got the win, and came out on top, in a grueling 12-round bout. It was a very close fight, with both fighters showing a lot of heart and skill.
With both fighters having a win over each other, the third fight was one of the most anticipated sporting events of the time. The fight happened on October 1, 1975, in Manila, and was perhaps the most brutal of the three, with both fighters taking enormous punishment. Ali, however, was able to keep hitting as Frazier faded. He won the fight when Frazier's Corner threw in the towel before the start of the 15th round. It was a fitting end to one of the most entertaining trilogies in boxing.
Despite their bitter rivalry that lasted years, Ali and Frazier developed a deep respect for one another over the years. After Frazier's death in 2011, Ali said, "The world has lost a great champion. I will always remember Joe with respect and admiration."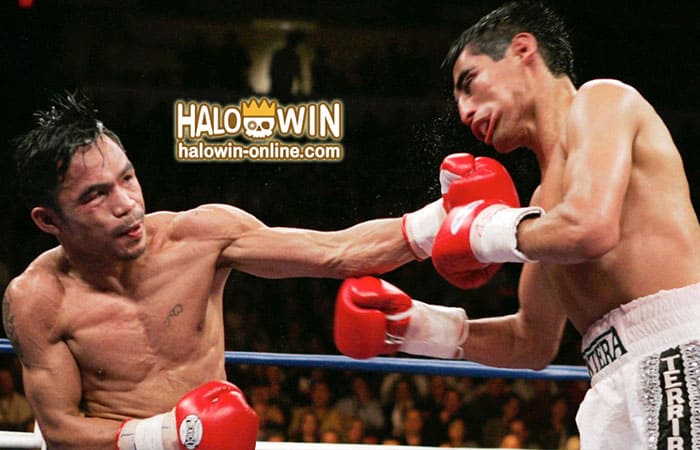 Best Boxing Fights Trilogies: #3 Manny Pacquiao vs. Erik Morales
Manny Pacquiao has been in some very interesting and exciting fights, to say the least. One of his most impressive rivalries was against Erik Morales.
The first fight, held on March 19, 2005, was a classic back-and-forth battle. Morales used his height and reach advantage to control much of the fight, but Pacquiao's insane speed and power allowed him to land some devastating blows. In the end, Morales won the fight by unanimous decision.
The pair met for a second time on January 21, 2006. This time, Pacquiao was ready to deal with his opponent's height advantage. He came out firing on all cylinders, overwhelming Morales with a constant barrage of heavy punches and high pace fighting. Pacquiao got the win in the 10th round via TKO.
Now, both fighters are in the winning column, so the third fight is called "The Grand Final." The final stand of the Manny Pacquiao vs Erik Morales trilogy took place on November 18, 2006. Once again, Pacquiao used his speed and power to outbox Morales and win by TKO in the third round. It was a fitting end to the trilogy, with Pacquiao cementing his status as one of the greatest fighters of all time.
Despite the competitive rivalry, The Pacquiao vs morales trilogy was defined by mutual respect. Both boxers showed an excellent level of sportsmanship and gave fans some of the most entertaining fights in boxing.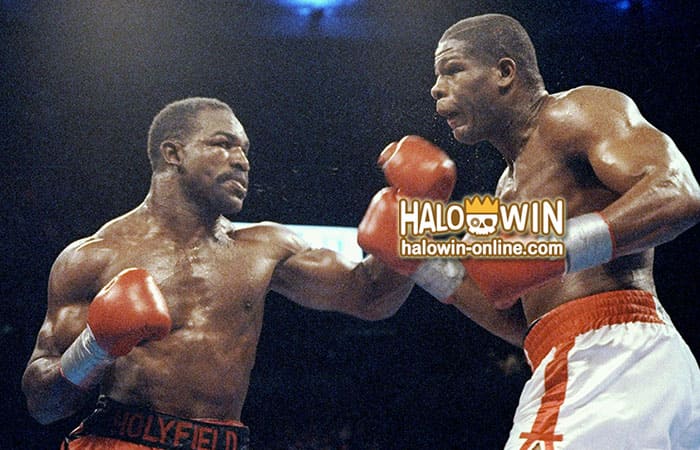 Best Boxing Fights Trilogies: #4 Evander Holyfield vs. Riddick Bowe
Next up, let's talk about the Evander Holyfield vs. Riddick Bowe trilogy. This Iconic Rivalry features a clash between two heavyweight legends who met three times between 1992 and 1995, with each fight being more memorable than the last.
On November 13, 1992, the pair met in the ring for the first time in a very competitive fight. Holyfield was the superior technical boxer but Bowe's power and size made him a formidable opponent. In the end, Holyfield won the fight via unanimous decision. Many boxing fans rank this fight as the best ever in heavyweight boxing history.
Both fighters met for a second time on November 6, 1993, in a fight that was just as thrilling as the first. Bowe utilized his size and power perfectly to wear Holyfield down, and he won by majority decision.
The rubber Match between the pair happened on November 4, 1995. This classic battle was a perfect display of skill Vs power as Holyfield used his technical boxing skills to outbox Bowe and win by majority decision. It was a fitting end to an exciting trilogy, with Holyfield proving once again that he was one of the greatest fighters of his era.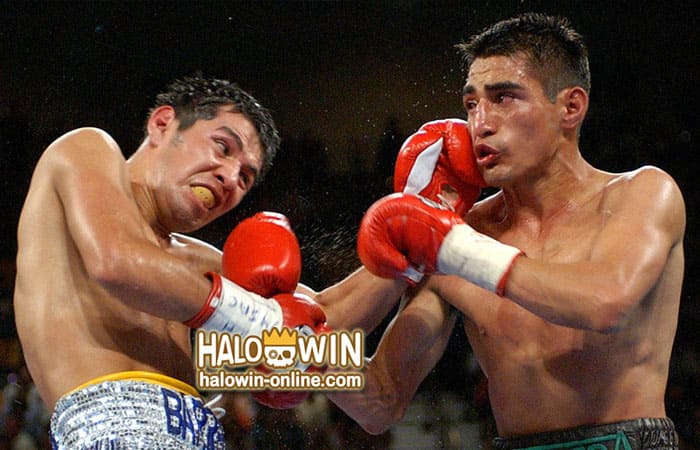 Best Boxing Fights Trilogies: #5 Erik Morales vs. Marco Antonio Barrera
Last but not least, we have the incredible rivalry between Barrera vs. Morales trilogy. These two Mexican warriors fought three times between 2000 and 2004, with each fight Showcasing their incredible skills and determination.
Their first fight happened on February 19, 2000, and after an intense back-and-forth battle, ended in a split decision. Erik Morales got the win in this very close fight and captured the WBO Super Bantamweight title. This bout was named Ring Magazine's Fight of the Year for 2000, before being named the best fight of all time in the same year.
On June 22, 2002, Erik Morales and Marco Antonio Barrera fought for the second time. Barrera masterfully won by outpointing Morales to a unanimous decision victory and making the score even and capturing the WBC Featherweight title.
The third and final bout of the trilogy was fought in the Super Featherweight division on November 27, 2004. Morales used his power and aggression to wear Barrera down and Won this epic battle via Unanimous decision and new WBC Super Featherweight champion. This bout was named Ring Magazine's Fight of the Year for 2004.