FIFA News: Ronaldo Makes History Again Scoring the 5th FIFA World Cup
2022/12/02
Play Now
India Bonus
It has been quite a week for Cristiano Ronaldo.
The Portuguese striker had begun it with the reverberations from his interview with TV journalist Piers Morgan still echoing around the world, and that was followed by the news that, as a direct consequence of that, his contract with Manchester United had been cancelled by mutual respect.
Click to Register - ₱100 Sign Up Free Bonus
And it ended with Ronaldo becoming the first man to score in five successive World Cup finals, creating yet another piece of history. Already the leading international goal scorer of all time, he has now extended his haul to 118 goals in a Portugal shirt.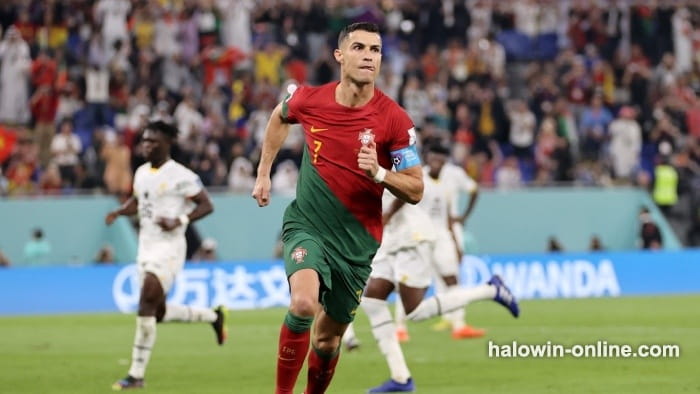 FIFA News: Ronaldo Before Pre-match
Even before the match against Ghana had started Ronaldo was centre stage. He high-fived all the children that formed part of the presentation party, whilst members of the crowd were seen wearing Cristiano masks, or shirts emblazoned with his image.
FIFA News: The match
For much of the first half, Ronaldo looked what he now is - a man, who at 37 years old is past his best and a shadow of what he was at his peak. He failed to control an enticing through ball and, although unmarked, sent one of his towering headers well wide of the post.
However, in the 65th minute, his big moment arrived. With his team searching for a breakthrough against a stubborn Ghanian defence, he used all his intelligence to get in front of Mohammed Salisu in the penalty area, and, when he felt contact, went down.
In truth, the award of a penalty by the American referee was generous in the extreme, and the Africans protested long and hard.
Meanwhile, Ronaldo stood poised on the penalty spot, trying to sum up his composure. However, when he did it, he struck the ball with unerring power and accuracy, giving the goalkeeper no chance of saving it, before embarking on one of his trademark CR7 celebrations.
Ronaldo was substituted before the full-time, anxiously watching the rest of the match from the side-lines as his teams held on to win against the battling West Africans
FIFA News: Post-match
Despite the momentous nature of the occasion, Ronaldo did not say much in his post-match press conference, briefly answering questions in Portuguese about the events of the past few days before swiftly leaving again. On this occasion, at least, he was happy to let the football do the talking.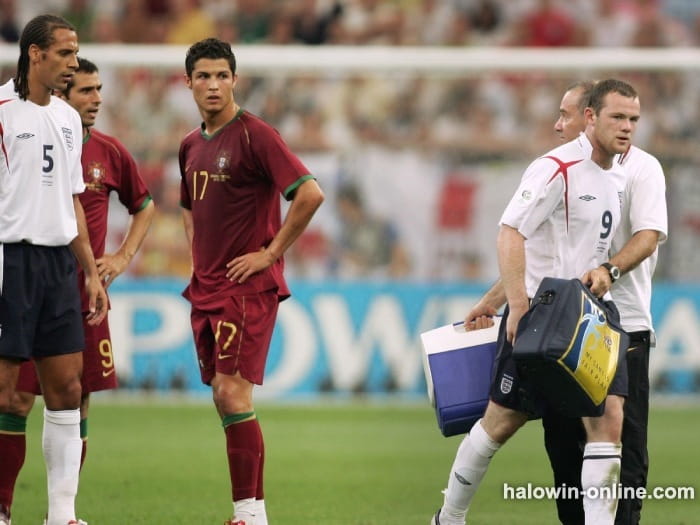 FIFA News: Ronaldo's World Record Began at the 2006 World Cup
Ronaldo's first World Cup was in 2006 when he was just 21, the tournament being staged in Germany that year. He made his final debut against Angola and scored his first World Cup goal against Iran from the penalty spot in their second group game.
Portugal would go on to reach the semi-finals that year before losing to France, but although he scored one of the penalties when they beat England in a shoot-out, and helped get Wayne Rooney, a Manchester United team-mate at the time, sent off, he failed to register any more official goals.
FIFA News: Ronaldo During the 2010 World Cup
In the 2010 World Cup in South Africa, Portugal had the misfortune to be drawn in the same group as Brazil but still progressed to the knock-out stages as runners-up. Two of those group games - against the Ivory Coast and Brazil themselves, ended scorelessly, but they did cut loose against North Korea, putting seven past them, Ronaldo with the final goal of the lot.
The team though were beaten by a single goal in the round of 16 by their Iberian neighbours Spain, who went on to win the trophy.
FIFA News: Ronaldo 2014 World Cup
Portugal will not look back on the 2014 World Cup finals in Brazil with any great fondness, They were thrashed in the opening game of the tournament by Germany, again another team who would go on to win the Cup, before drawing with the USA and, just like this year, beating Ghana. Ronaldo scored the second goal in their 2 - 1 victory over the Ghanaians, but it was not enough.
His country failed to make it through to the knock-out rounds on goal difference.
FIFA News: Ronaldo 2018 World Cup
Russia in 2018 was the only World Cup so far where Ronaldo scored more than one goal in the entire tournament, and he set the ball rolling with a hat-trick against Spain in a highly entertaining 3 - 3 draw in Sochi.
He then added to his tally with the only goal of the game against Morocco.
Portugal went through as group runners-up behind Spain on goal difference but then was edged out by the odd goal in three by Uruguay in the round of 16.
FIFA News: Ronaldo's World Cup tally
The strike against Ghana on Friday took his World Cup tally to 8. Whilst he may be the only man to have scored in five successive finals, he still has achieved only half of the 16 goals that German striker Miroslav Klose achieved in four World Cups between 2002 and 2014.
Ronaldo is not even the top-scoring Portuguese in the history of the World Cup finals. That honour belongs to Eusebio - the man nicknamed 'The Black Pearl' - who only featured in one World Cup, in 1966, but still managed 9 goals in the 6 games he played in England that year.
Ronaldo would dearly love to emulate, or ideally, beat his record before he leaves Qatar.
FIFA News: Remaining group games
With two remaining group games to be played against Uruguay and South Korea, Ronaldo will have two more chances in the next week to extend his scoring streak. And, although they find themselves in a tightly contested group, Portugal will still believe they have an excellent chance now of reaching the round of 16, which, as far as Ronaldo is concerned, would need at least one more gaol-scoring opportunity.
FIFA News: Father Time waits for no man
Although Ronaldo keeps himself in excellent physical shape, Ronaldo must surely know this is his last World Cup. He will be 41 by the time the next one comes along, and almost certainly be retired by then.
The decision he has to make is done he quit international football on his own terms or wait until he is not selected anymore, His millions of followers would hope that it is the latter.