This was one of the better matchups that we had on the schedule this past week for Halowin Bet. The Converge FiberXers led by Quincy Miller was set to play the Blackwater Bossing in a game that was anticipated to be a close and exciting matchup. The game definitely did not disappoint after three-quarters of the game was all tied up.
It wasn't until the final quarter that the Converge FiberXers took the lead and were able to pull away for a win at the end. Unfortunately for Blackwater Bossing, they were dealing with a good amount of players sitting due to injuries. This probably could have gone another way if their team was at full strength. Regardless, we still had a great game that everyone including Halowin Bet enjoyed as Converge FiberXers won in the end by a score of 77-71.
Blackwater Bossing Barely Let this Game Slip Away from Them
Coming into this game Blackwater Bossing knew that they would be seen as the underdog according to Halowin Bet. They had such a depleted roster that other players were going to need to step up in this game for them to get a win. It was a close game the whole way. Blackwater played the Converge FiberXers tight the whole way through.
After the first quarter, we saw the score separated by just one point with Blackwater leading. Following the second quarter, the Converge FiberXers had taken the lead by just two points. The third quarter tied the game up heading into the final 12 minutes. Blackwater just couldn't keep up their scoring in the end as they put up just 12 points in the final quarter, which was their lowest-scoring quarter of the game.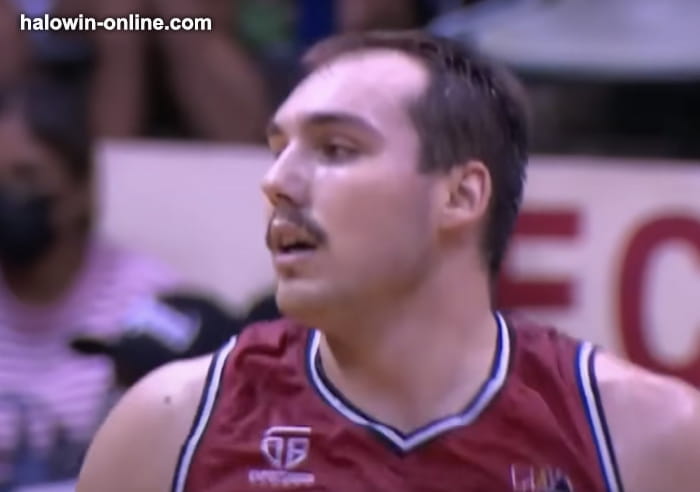 We have to give credit to the Converge FiberXers though as they did not take this team for granted. They played them hard for the entire game and finally pulled away in the end when they could.
Some stats that stood out for the Converge FiberXers in the win were their rebounding numbers as they had 77 total as well as the number of shots that they got up, 99 compared to just 80 for Blackwater Bossing.
The Converge FiberXers Pull Away Late for a Win over Blackwater Bossing
Blackwater Bossing was able to keep this game close essentially the whole way. It was an impressive effort from them. It was expected that the Converge FiberXers would have the advantage in this game though due to Blackwater missing some of their key players.
Quincy Miller is one of the best players in the league that Halowin Bet covers and showed that in this game. He was one of the only effective starters in this contest for the Converge FiberXers. It was a monster stat-line for him in this game as he scored 22 points but also ripped down 19 rebounds. Miller was a big reason for the win in this game.
The bench was the other bright spot for the Converge FiberXers in this contest. Two players off of the bench were second and third in scoring for this team in the win. That was Abu Tratter, who had 12 points and also 10 boards, as well as Alec Stockton, who scored 15 for his team off of the bench and contributed the highest plus/minus on the team at a plus 17.
The performances from these two and Quincy Miller put the Converge FiberXers over the edge in this big win.
Four Wins in a Row for the Converge FiberXers
It wasn't an easy win for the Converge FiberXers but they got it done in the end. This win marked their fourth win in a row. The season is looking up for them finally after they started the season with just one win and two losses in their first three games. They are now one of the hottest teams in the league.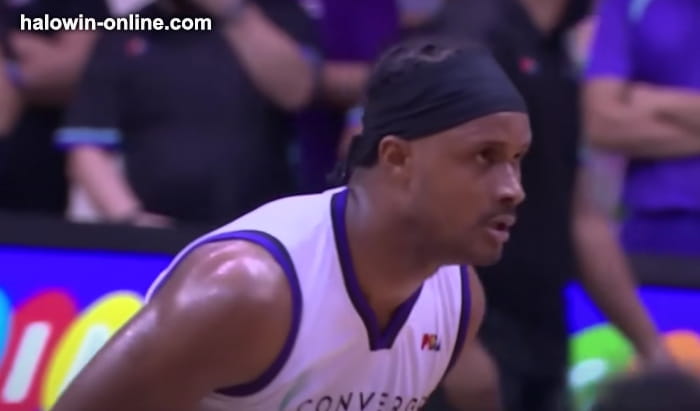 The Converge FiberXers is led by an American player Quincy Miller. Quincy Miller was a standout in college in the United States and was drafted into the NBA in 2012 in the second round. He has been absolutely electric this season so far averaging over 32 points per contest which is good for the top five in the league. Miller uses his athleticism to overpower opponents for easy buckets and rebounds.
Blackwater Bossing Hopes to Get their Key Players Back Soon
Blackwater Bossing did a great job in this game of keeping it close. They almost won the game in the end. It was apparent though that they missed some of the key players that could get them big buckets down the stretch. Blackwater could have used a basket in the final minutes to try to squeak out a win in one of the best games of last week covered by Halowin Bet.
The team was already without key contributors Troy Rosario, Baser Amer, JVee Casio, and Rashawn McCarthy. In addition to this their star player Cameron Krutwig was dealing with cramps early and often in the game but he still managed to play 35 minutes and score 16 points.
Blackwater is now just 3-5 after losing two games in a row.
What is Coming Up Next for Both of these Teams
For the Converge FiberXers, they will look to keep this streak going. They have now won four in a row but are looking for five wins in a row. Their next chance to get a win to continue their hot streak will be November 5th when they take on the NLEX Road Warriors. NLEX is currently at the .500 mark at 3-3 and the Converge FiberXers should be the favorite in that contest.
Blackwater Bossing is just looking to get healthy at this point. After losing two in a row it would be great for them to get some players returning to the lineup and to get this current roster healthy as well. Their next game will be November 6th against the Magnolia Chicken Timplados, who have only lost one game the entire season. It could be a tough matchup for them if they have a depleted roster yet again.
Converge vs. Blackwater PBA highlights
Read more hot topics about PBA
Top PBA Online Betting Site in the Philippines: Halowin Bet
If you want to make real money from PBA betting, join Halowin Bet, one of the most reliable online PBA betting sites in the Philippines. On Halowin Bet you can find a variety of sports betting. We select only legit and reliable online PBA betting sites that are 100% sure of their honesty and safety, what's more, you can bet on sports weekly to win bonuses up to ₱1100 now!
Each PBA bet has its odds, profit will vary too. Please always remember: Higher odds come with higher risk. Go forward with Halowin Bet in the Philippines to win ₱1100!