World Cup of Passino, HC Game Millions of bonuses sent every day
2022/11/17
Register
India Bonus

How to Accumulate Betting Points
​​Target:EsballPH HaloWin All Members.
Event Time:Starting from 12P.M. (PST), November 20th, 2022 to 12:00P.M. (PST), November 30th, 2022.
During the activity period, you can get betting points by making effective bets in any game in HC.

Campaign Bonus (Send Within 24 Hours)
After the draw, your betting points will be deducted as required.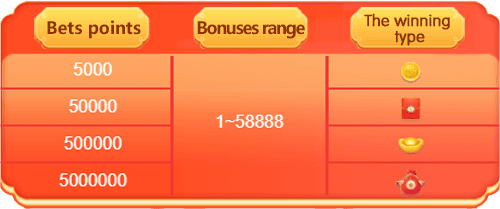 Precautions
Effective bet 1 yuan = bet points 1 point
Members will place bets on specified Wig games during the event The effective bet amount is 50,000 and the bet point is 50,000

Steps to Claim the Award and Conditions
Betting points are updated every five minutes, please wait for a while due to the difference in network speed.
If the lottery process is interrupted, the system will automatically draw the lottery and distribute the bonus for you.
After the deadline for winning the prize, if the remaining betting points are not drawn, it will be regarded as a waiver.
If force majeure causes the cancellation of the bet, the bet will not be included in the betting points of this event.
Any use of inappropriate means or any risk-free bet will result in disqualification.
The activity will retain the rights of execution, amendment, interpretation and termination.
The previous sign up free ₱100 + registration bonus ₱88 casino activity has ended, but in order to continue to take care of the majority of EsballPH Halowin loyal players.
Now! EsballPH Halowin are once again launching the Register Free ₱100 Sign Up Bonus Sharing FB monthly FREE ₱38 Casino Promotion.
You can also click to enter the Online Casino Bonus & Promo introduction, which provides more diverse casino bonuses.
Hot Events