FIFA 22 PREDICTIONS: Potential World Cup Winners #2 - Argentina
2022/08/17
Play Now
India Bonus
In the second edition of our series assessing the chances of the 2022 World Cup favorites, we're looking at Argentina. Of course, any team that has Lionel Messi in the starting XI has a shot at glory. But La Albiceleste is more than just a one-man team - there's quality throughout the squad from the goalkeeper, right through to the many talented forwards available for selection.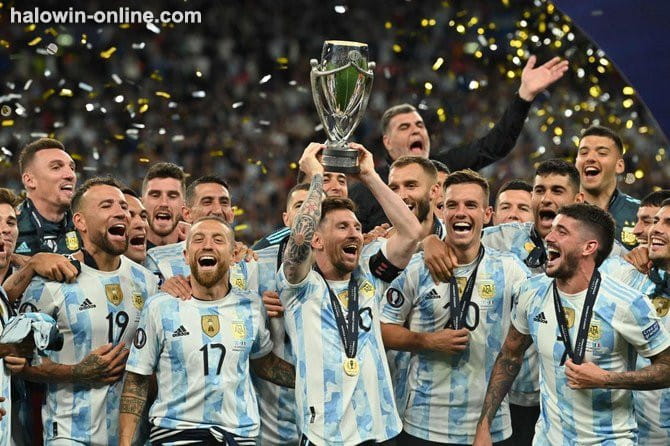 FIFA 22 Predictions: Argentina World Cup 2022 preview
So how realistic are their hopes? In this FIFA 22 predictions article, we'll analyze the South Americans' manager and his preferred style of play, the Argentina playing squad, and their recent form, in a bid to understand just how far they can go into the tournament.
The Manager: Lionel Scaloni
Lionel Scaloni made his name as a full-back in Deportivo La Corona's greatest ever side, which won the La Liga title in 1999-2000. He was also capped 7 times by Argentina. But he's a relatively inexperienced manager; having been part of compatriot Jorge Sampaoli's backroom staff at Sevilla between 2016-17, he took up the role of assistant manager when Sampaoli became national team coach in 2017. World Cup 2018 didn't go as planned - they lost to eventual winners France in the Round of 16 - and Sampaoli was sacked after the tournament. Scaloni took temporary charge and was later given the role permanently.
In the 2019 Copa America, he guided his nation to a third-place finish - which, for Argentina, probably just about meets expectations. Going into the 2021 competition - according to midfielder Rodrigo De Paul - the players weren't 100% behind the coach. But by the end of the tournament, that changed completely.
Scaloni led his side all the way to the final, where he masterminded a 1-0 win over hosts Brazil at the Maracana. It was the nation's first major trophy in 28 years. And now his players are ready to run through brick walls for him.
"At first there was mistrust. With us, with the coaching staff, it was quite difficult. Before Copa America, we had two qualifying matches and we drew them," De Paul told Argentina newspaper, Telefe.
"Now Scaloni could convince us of anything. He is very detailed and, because of how he prepares matches and his tactical work, everything ends up happening. If it's 10 in the morning and he says 'goodnight', then it's the night for us."
World Cup Argentina Style of Play
Scaloni switches between 4-3-3 and 4-4-2, which he used in the Copa America final victory over Brazil. His team selection throughout the tournament suggests that he has preferred starters. First, and most obviously, Messi plays up front, usually accompanied by Internazionale's Lauturo Martinez, and (if he's playing three attackers) Nicolas Gonzalez of Fiorentina or Angel Di Maria, who's recently signed for Juventus. Paulo Dybala is another forward option.
In midfield, Giovani Lo Celso (currently of Tottenham but likely to move before the summer transfer window shuts), Real Betis' Guido Rodriguez, and Atletico's De Paul are likely starters, with competition from Leandro Paredes of Paris Saint-Germain.
The defense is also pretty settled, with Spurs' Cristian Romero the rock at the heart of it (he's conceded no goals in his last 9 matches for the national team), usually accompanied by Nicolas Otamendi of Benfica at center back. Scaloni's preferred full-backs are Lyon's Nicolas Tagliafico and Nahuel Molina of Atletico.
In goal, Aston Villa's Emiliano Martinez has made the No.1 shirt his own.
How do they play? In simple terms: through Messi. The maestro pulls the strings and makes things happen, although he's usually helped by clever movement from the likes of Martinez and Di Maria.
World Cup Argentina Recent Form
Since their Copa America victory, Argentina's record has been excellent. They're unbeaten in 13 matches of which they've won 10. The most notable was a 3-0 victory over Italy in June's 'Finalissima' - a one-off game between the champions of South America and Europe. In that game, Lionel Messi (predictably) stole the show. Four days later, the former Barcelona talisman scored all 5 goals as La Albiceleste annihilated Estonia in a friendly. Admittedly, the opposition wasn't top class, but his and his teammates' performances will have worried their World Cup rivals.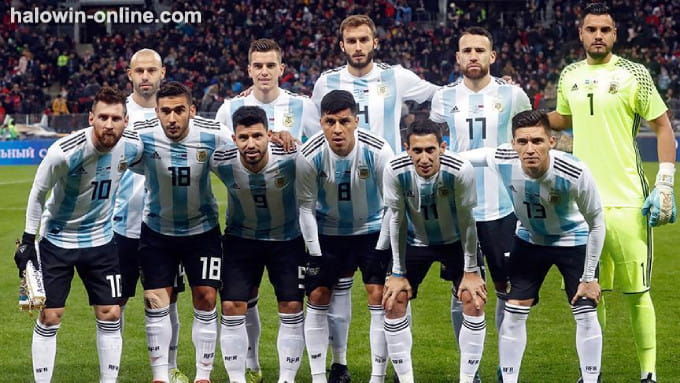 World Cup Argentina Opponents
Argentina is in Group C in Qatar, along with Saudi Arabia, Mexico, and Poland. It's quite feasible that Scaloni's men can make it through with maximum points; should they achieve that, as group winners, they'll face the runners-up of Group D, which could be Denmark or France. A round of 16 ties against Les Bleus is a tantalizing prospect as it would give Messi and Co a chance to avenge their 4-3 defeat at the same stage in 2018. A win would also be a strong indication that Argentina can go all the way in this tournament.
World Cup Argentina Star Player: Lionel Messi
Of any team in the World Cup, this is the easiest to call - it's Messi by a mile. The PSG striker holds an incredible collection of personal records for his country: he has more caps (162) than any other Argentine player in history; he's the nation's leading goalscorer of all time with 86 (that's also the most goals scored by a South American international player), and let's not forget his 7 Ballon d'Or awards.
The greatest of all time? If the 35-year-old can guide his team to World Cup victory, it'll be hard to argue against it.
World Cup Argentina Breakthrough Star: Julian Alvarez
Scaloni tends to select an experienced squad, but one young player who could have a major impact at this winter's competition is Manchester City's Julian Alvarez, who moved to the Etihad Stadium from River Plate this summer. The 22-year-old has an eye for goal - he scored 34 in 74 games for Los Millonarios - and under Pep Guardiola's tutelage, he could arrive in Qatar sharp, confident, and ready to play a starring role.
Read More About Other Potential World Cup Winners
Top FIFA Online Betting Site in the Philippines: Halowin Bet
If you want to make real money from FIFA betting, join Halowin Bet, one of the most reliable online FIFA betting sites in the Philippines.On the Halowin Bet, you can find a variety of sports betting. We select only legit and reliable FIFA online betting sites that are 100% sure of their honesty and safety, what's more, you can bet on sports weekly to win bonuses now!
Each FIFA bet has its odds, and profit will vary too. Please always remember: Higher odds come with higher risk. Go forward with the Halowin Bet in the Philippines to win bonus!