It has been said that defending is a dying art. With center-backs now more focused on possession and launching attacks, some commentators claim the fundamentals of being a member of a backline have been forgotten.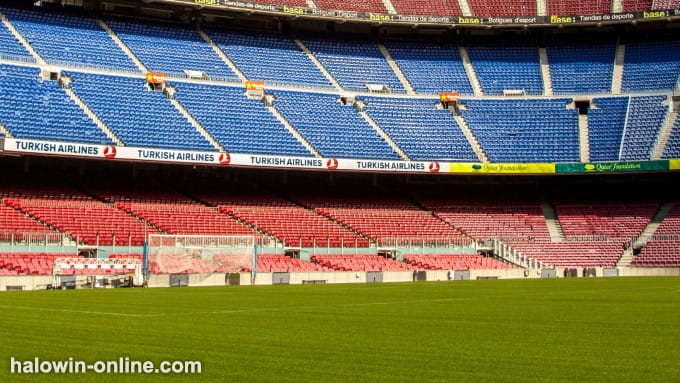 Frankly, that's nonsense. There are still several defenders who love nothing more than a physical battle with a center forward, putting in a goal-saving block, or making a last-ditch tackle, even though they're technically gifted with the ball at their feet. And in this article, we celebrate the absolute best of them. Here are the 5 best center-backs in the world right now, ranked. Pick any one of these players in your FIFA 22 team for an impenetrable defense.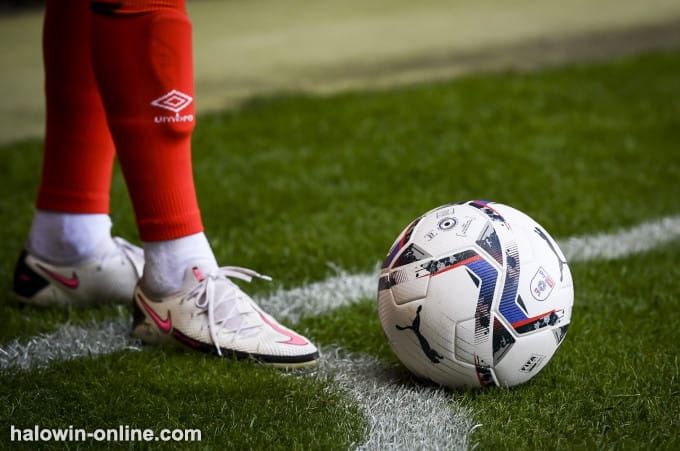 FIFA 22 Rankings- Best Center Back #5: Antonio Rudiger
Antonio Rudiger was loved by Chelsea fans, but the sort of player opposition attackers hated playing against.
In 133 Premier League appearances for the Blues, the German helped them to 53 clean sheets. Physically, he's about as solid as it gets - there aren't many attackers who get the better of him in 1-on-1 battles. And at 6 feet 2 inches (190cm), Rudiger is a beast in the air, winning on average 1.6-headed duals per game.
He's also a potent goal threat - and doesn't just score headers on the end of set-pieces. The best of the 3 Premier League goals he netted in 2021-22 was a 35-yard wonder strike against Brentford.
Rated 83 overall on FIFA 22, it's no surprise that Rudiger's defensive attributes are all dark green and he scores high on Aggression (92) so you'll have no questions about his commitment.
Having signed for Real Madrid on a free transfer this summer, the 2020-21 UEFA Champions League winner is now playing for arguably the biggest club in the world. And it would be a surprise if he failed to secure more honors in 2022-23.
WATCH: Antonio Rudiger's Wonder Goal vs Brentford
FIFA 22 Rankings- Best Center Back #4: Aymeric Laporte
Aymeric Laporte's defensive qualities make him one of the best center-backs in world football. But there's a lot more to his game; the Spaniard completed more passes than any other Premier League player in 2021-22, and no one bettered his 94.8% pass success rate in the top flight.
He also contributed some important goals for the campaign - in fact, no EPL center-back scored more than the 28-year-old in 2021/22.
He almost single-handedly rescued a crucial point for City away at Southampton in January, powering home Kevin De Bruyne's cross at the far post for a 65th-minute equalizer. He also made a vital block at the other end to prevent the impressive Armando Broja from stealing all three points for the Saints.
Pep Guardiola rates him as the best in the business.
"For the way, we want to play, he is so important. Apart from his character and mentality, he has all the attributes to be what he is," the City manager said.
"For me, when he is fit, he is the best left-sided center back in the world."
His overall rating of 88 on FIFA 22 makes him a must-have defensive addition to your squad.
WATCH: EXTENDED HIGHLIGHTS | Southampton 1-1 Man City
FIFA 22 Rankings- Best Center Back #3: Kalidou Koulibaly
It's easy to see why Kalidou Koulibaly has been given the nickname 'K2'. He is mountainous in size and it takes a supreme effort (and plenty of bravery) to get the better of him.
The experienced Senegalese defender is also incredibly consistent for Napoli. In 27 league appearances in 2021-22, Kalidou Koulibaly was given an average rating of 7.08 out of 10 by EsballPH HaloWin Bet. The only center-back who scored higher was Torino's Gledson Bremer but Kalidou Koulibaly beats him into this list because he's been producing the goods for longer. As well as his physical attributes, he has excellent positional awareness. And he carries a huge threat going forward - last season he scored 3 goals (including a dramatic late winner against rivals Juventus) and contributed 3 assists.
Rated 86 overall on FIFA 22, you'll want Kalidou Koulibaly on your team for his Defensive and Physical attributes, in particular, Defensive Awareness (90) and Strength (94).
FIFA 22 Rankings- Best Center Back #2: Ruben Dias
The second Manchester City center-back on this list, Ruben Dias, is a class act. Thanks to his defensive reading of the game, technical quality, and winning know-how, the Portuguese established himself as a key figure in Pep Guardiola's back-line after signing from Benfica for£61.2m in 2020. And back-to-back Premier League titles suggest that sizeable transfer fee was probably money well-spent.
The center-back has helped City to 27 clean sheets in 61 appearances and 2020-21 was named Premier League player of the season - debut campaigns don't get much better than that.
On FIFA 22, the 24-year-old is rated 88 overall, with a potential score of 91, which is what gives him such a high ranking on our list - he's only going to get better. His Aggression (92), Defensive Awareness (90), Standing Tackle (89), and Strength (89) are all reasons you want Ruben Dias to build your backline around him.
WATCH: BEST OF RUBEN DIAS 2021/22
FIFA 22 Rankings- Best Center Back #1: Virgil van Dijk
The Liverpool star is arguably one of the finest defenders to grace England's top division over the past 30 years. His arrival at Anfield in January 2018 proved to be the catalyst for the club's recent success - he's very much the rock of the team that's won Premier League and Champions League trophies, as well as the EFL and FA Cups.
In March 2022, the former Celtic center-back set a new Premier League record having played 60 top-flight matches for the Reds at Anfield while never finishing on the losing side, recording 52 victories and 8 draws.
The ice-cold star is also one of the reasons Louis van Gaal's Netherlands side is considered a serious contender for this winter's World Cup in Qatar.
Sign Virgil van Dijk on FIFA 22 and you're pretty much acquiring the best center-back in the game. His top attributes include Defensive Awareness (92), Standing Tackle (92), Strength (92), Composure (90), Interceptions (90), and Jumping (90). Safe to say he is the complete defensive package.
Read More hot topics About FIFA
Top FIFA Online Betting Site in the Philippines: EsballPH HaloWin Bet
If you want to make real money from FIFA betting, join EsballPH HaloWin Bet, one of the most reliable online FIFA betting sites in the Philippines.On the EsballPH HaloWin Bet, you can find a variety of sports betting. We select only legit and reliable FIFA online betting sites that are 100% sure of their honesty and safety, what's more, you can bet on sports weekly to win bonuses now!
Each FIFA bet has its odds, and profit will vary too. Please always remember: Higher odds come with higher risk. Go forward with the EsballPH HaloWin Bet in the Philippines to win ₱1100!
The previous sign up free ₱100 + registration bonus ₱88 casino activity has ended, but in order to continue to take care of the majority of EsballPH Halowin loyal players.
Now! EsballPH Halowin are once again launching the Register Free ₱100 Sign Up Bonus Sharing FB monthly FREE ₱38 Casino Promotion.
You can also click to enter the Online Casino Bonus & Promo introduction, which provides more diverse casino bonuses.