Even though we didn't get a new champion for the German league title this season, for the first time in a while, we have a lot of young talented players making the FIFA 22 Team of the Season list. As a matter of fact, this selection cut across almost all teams in the league with only five players coming from Bayern Munich and two from Borussia Dortmund.
This post reviews all the players in bundesliga team of the season, their performances, and their rating. Let's get started with him.
FIFA 22 Bundesliga Team Impressive Players of the Season: Goalkeeper
Manuel Neuer (Bayern Munich)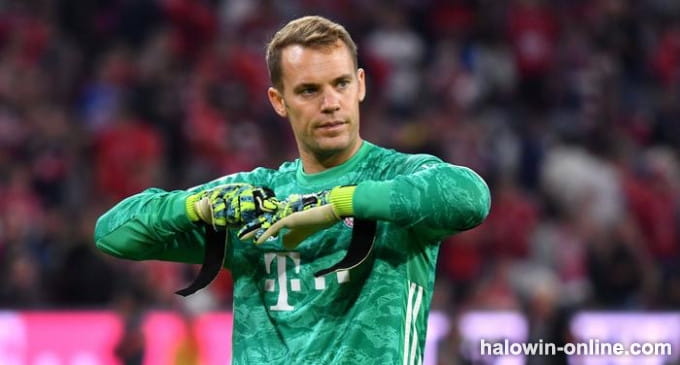 If there is one player you are sure would be named in the FIFA German league team of the year, it would be the 36 years German goalkeeper. Even at 36, he is not ready to be replaced by any other young goal stopper in the league. His brilliant performances and some beautiful saves in the season helped the German champion retain their league for the campaign, and he is rated 95.
FIFA 22 Bundesliga Team Impressive Players of the Season: Defenders
David Raum (TSG 1899 Hoffenheim)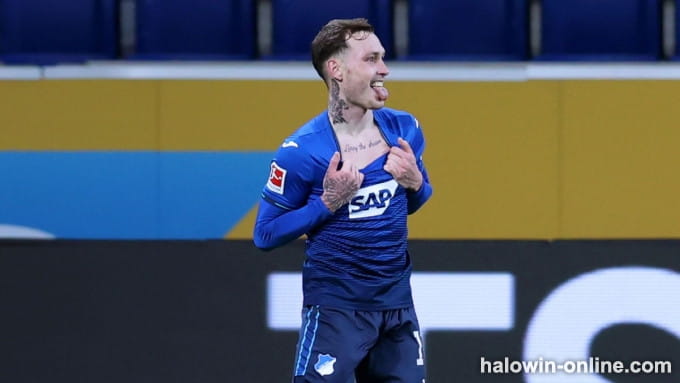 Undoubtedly, this young German left-back is one of the top players for the 2022 campaign. Many people think he should make the Bundesliga first team ahead of Alphonso Davies. Like us, football fans' interest in this lad is driven by how fast he moves the ball forward, his set-pieces skills, and the ability to defend in all circumstances. No wonder he recorded 11 assists and 3 goals for the campaign. His impressive performances helped his side finish in the top half of the table and earned him 90 ratings.
Alphonso Davies (Bayern Munich)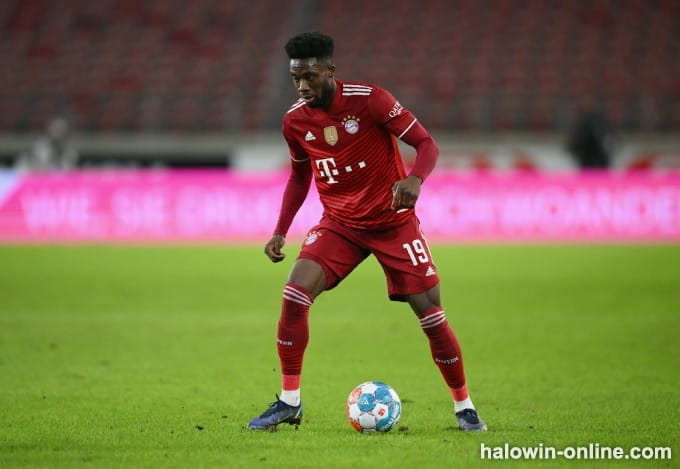 This young American left-back is one of the outstanding players in Munich who helped the team retain the league title. Although he features in only a few games for the champion, his performances during the season made him the right choice ahead of many defenders in the league. In the dribbling aspect, he was only second to one player, and FIFA ensured his rating didn't go below 93.
Evan Ndicka (Eintracht Frankfurt)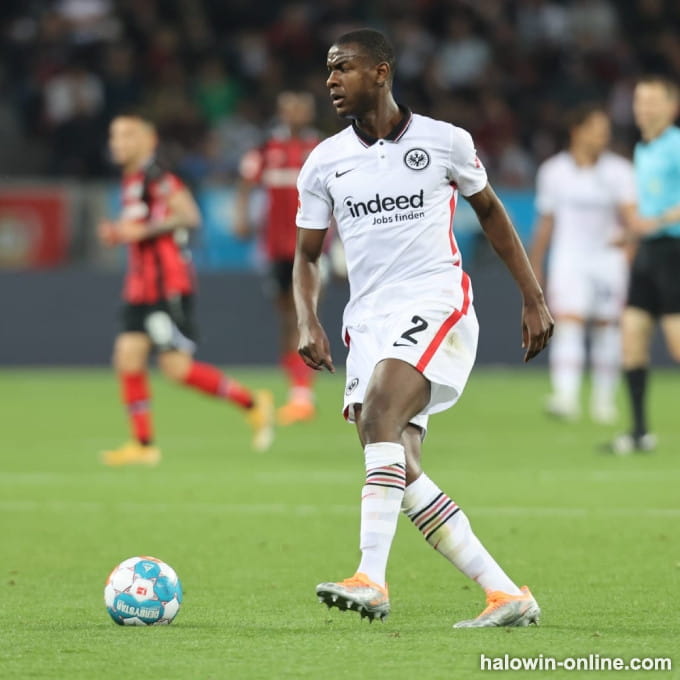 There is no debate that this young French center-back had the best season in his career last campaign. For the first time, the 22-year-old recorded 4 goals and an assist in the season for his club. Although his side finished below half of the table, their European performance was the best in many years. Moreover, by helping his side secure the Europa League trophy and his performances in the league, he earned FIFA 92 rating.
Nico Schlotterbeck (SC Freiburg)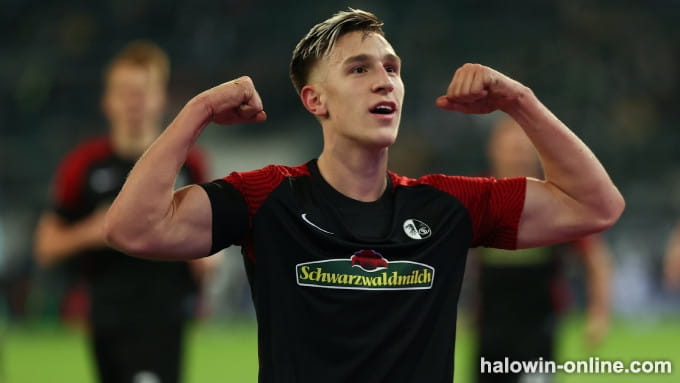 If you have seen football fans referring to a player as German Wall, they are talking about the 26-year-old Freiburg center-back. Nico was only second to a player in the number of shots blocked all season. Furthermore, his four goals and one assist didn't only help his side secure a European competition in the upcoming season but also earned him a 91 rating.
Jeremie Frimpong (Bayer 04 Leverkusen)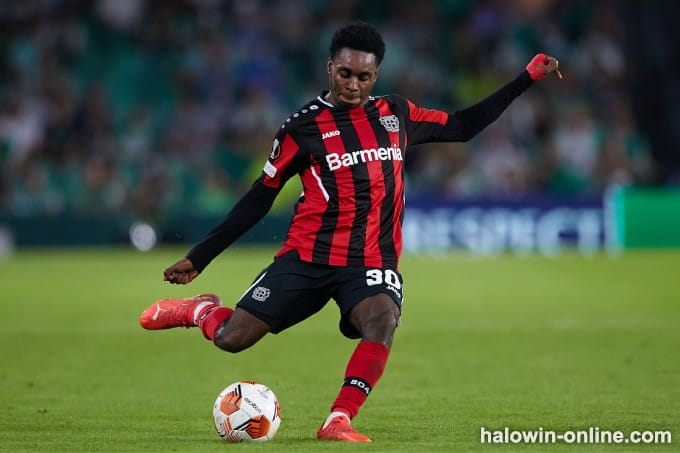 Only one right-back made this FIFA 22 ranking, and we aren't surprised to see the 21-year-old Dutch defender. Besides, you are wondering how he earned 99 in pace, but we are happy to inform you that Frimpong is just as fast as a horse. His brilliance helps his side secure a Champion League spot for the upcoming season. His FIFA 91 rating came with no controversy.
FIFA 22 Bundesliga Team Impressive Players of the Season: Midfielders
Joshua Kimmich (Bayern Munich)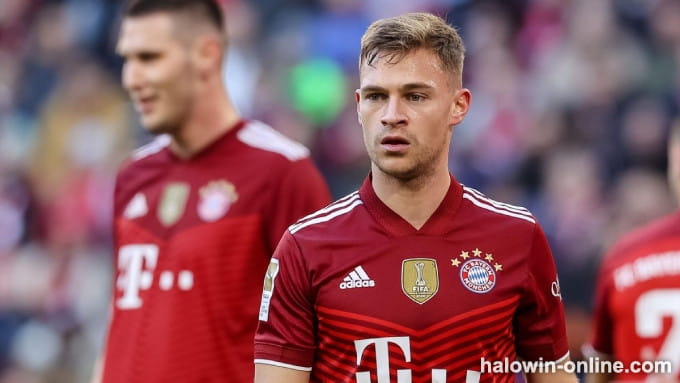 Nobody bosses the midfield in the league like the young Munich. Like you, we weren't surprised to see him bag a 97 rating, especially with the number of passes, goals, assists, and key passes he recorded. His contribution helped his side secure another Bundesliga title, and we are looking forward to seeing him perform better in FIFA 22 matches in Qatar by the end of the year.
Florian Wirtz (Bayer 04 Leverkusen)
If there is a player everyone should be looking forward to being a future star, it is this 19-year-old Bayern Leverkusen attacking midfielder. Compared to other young stars in the league, this teenager recorded 7 goals and 10 assists for his side. Let's not ignore his high number of key passes and passes into the box he made. Leverkusen had a great campaign, and so did this German midfielder, earning him a 95 rating.
Jude Bellingham (Borussia Dortmund)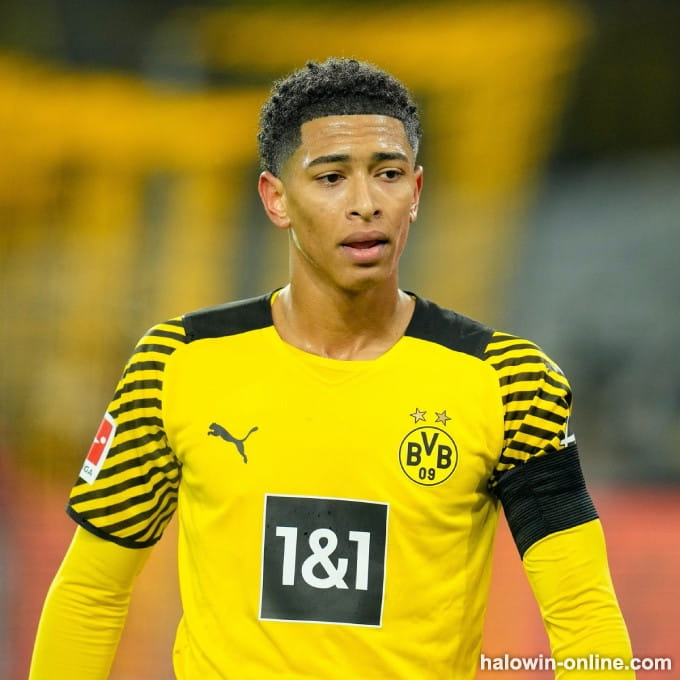 Like Wirtz, Bellingham is another lad who was impressive in the 2021-2022 German League. Although his goal-scoring stats weren't that high this season compared to the previous one, his contribution in the number of passes, ball actions, distance covered, and assists helped his team finish as a runner-up. No doubt, he truly deserves his 96 ratings.
Thomas Muller (Bayern Munich)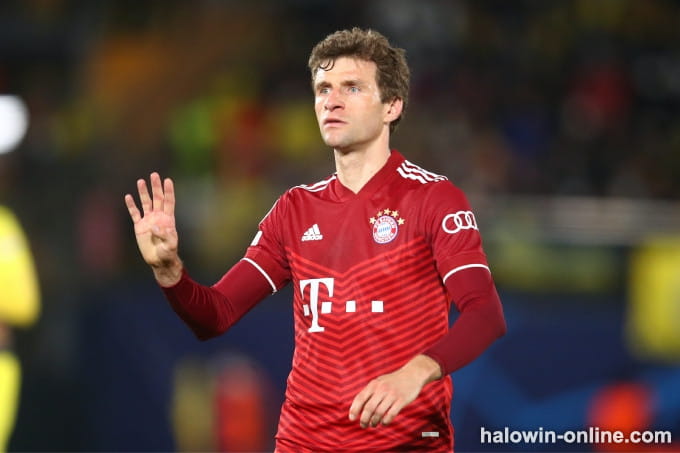 Whether you are looking for a player who can assist from outside the box, via open play, inside the box, or any part of the pitch, look for no other person than the old German midfielder, Thomas Muller. His contribution to the team's success is superb; no wonder FIFA rated him 94.
FIFA 22 Bundesliga Team Impressive Players of the Season: Forwards
Moussa Diaby (Bayer 04 Leverkusen)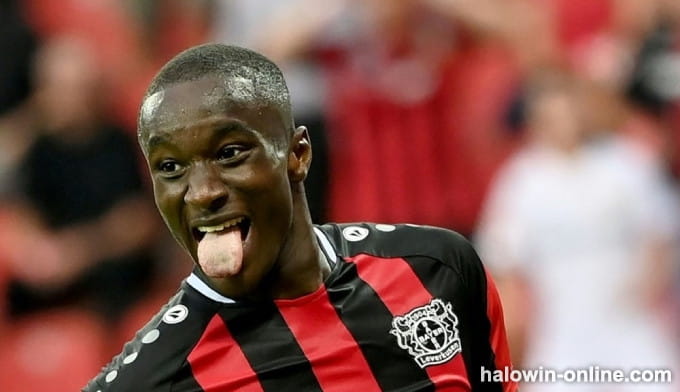 The young French attacker is one of the brilliant players who made Leverkusen a team to reckon with for the season. Although Diaby is only 23-year-old, he recorded double-figure goals and assists with 13 goals and 12 assists for the season. FIFA rates him 92.
Filip Kostic (Eintracht Frankfurt)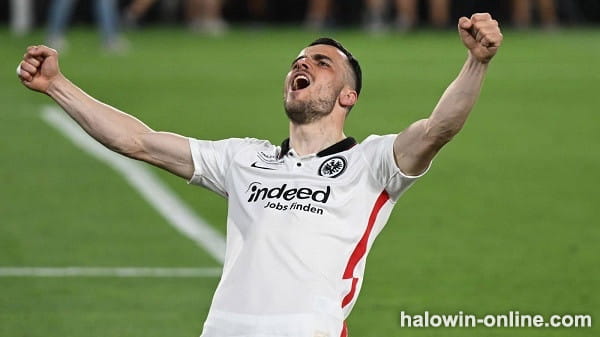 Suppose one player had an overall outstanding season with his club and national team; the person is Filip Kostic. In the league, this left-winger 4 goals and 9 assists. He played a vital role in helping his side win the Europa League competition in Europe. For his national team, he helped them achieve their FIFA qualifiers dream. All these contributions earned him a 90 rating.
Erling Haaland (Borussia Dortmund)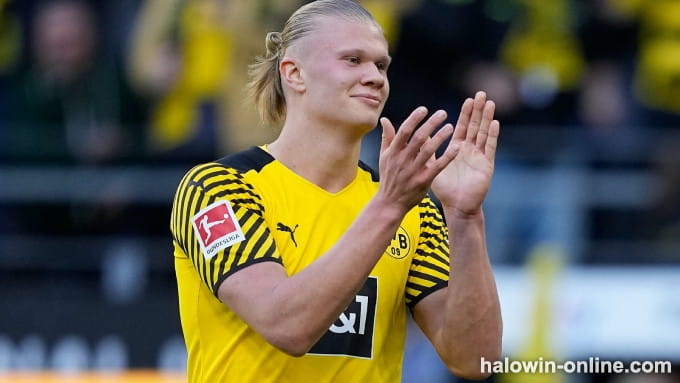 Only a few players recorded 30 goals contribution in the German League this season; this exceptional Norwegian center-attacker is one of them. With 22 goals and 8 assists, Haaland helped his team finish as the runner-up and earned himself a 95 rating.
Robert Lewandowski (Bayern Munich)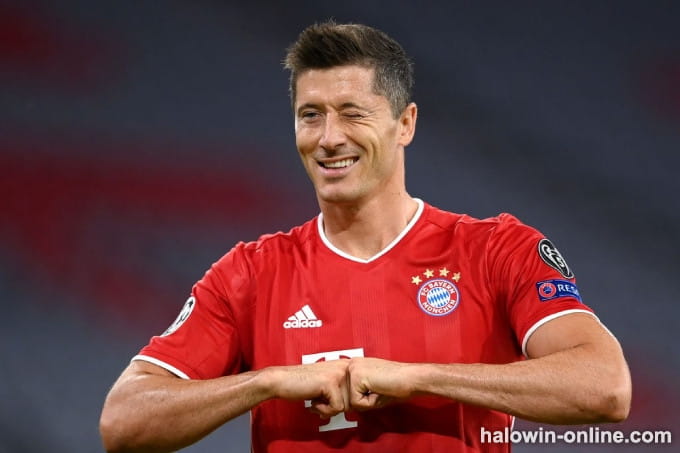 No other player scored more goals in the German league and the top five European leagues. No debate that his goal contributions helped his team win another league title and earned him a 97 rating.
Christopher Nkunku (RB Leipzig)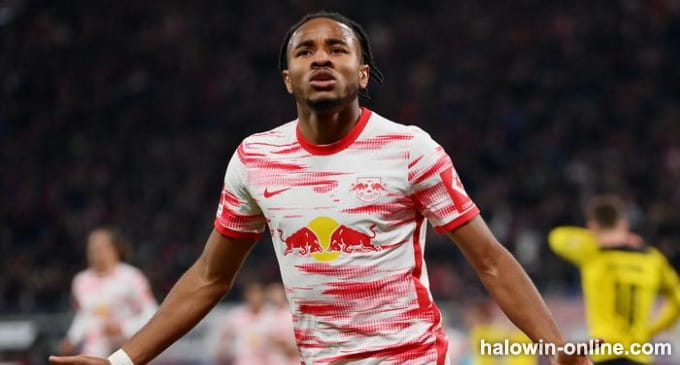 If there is only one player to make the German FIFA team of the year, then it would only be the young French attacker, Christopher Nkunku. His outstanding performances in the league and Europe contributed to him winning the Bundesliga season's player. Likewise, it earned him a place on the French team for the first time. FIFA rates him 96.
Read More hot topics About FIFA
Top FIFA Online Betting Site in the Philippines: EsballPH HaloWin Bet
If you want to make real money from FIFA betting, join EsballPH HaloWin Bet, one of the most reliable online FIFA betting sites in the Philippines.On the EsballPH HaloWin Bet, you can find a variety of sports betting. We select only legit and reliable FIFA online betting sites that are 100% sure of their honesty and safety, what's more, you can bet on sports weekly to win bonuses now!
Each FIFA bet has its odds, and profit will vary too. Please always remember: Higher odds come with higher risk. Go forward with the EsballPH HaloWin Bet in the Philippines to win ₱1100!
The previous sign up free ₱100 + registration bonus ₱88 casino activity has ended, but in order to continue to take care of the majority of EsballPH Halowin loyal players.
Now! EsballPH Halowin are once again launching the Register Free ₱100 Sign Up Bonus Sharing FB monthly FREE ₱38 Casino Promotion.
You can also click to enter the Online Casino Bonus & Promo introduction, which provides more diverse casino bonuses.