We all know the importance of having a goalkeeper with a safe pair of hands. Catching crosses, shot-stopping, and palming away anything that comes into the penalty area are fundamental skills you want your No.1 to have.
But these days, having a goalkeeper who's good with the ball at his feet is just as important; rather than simply launching it upfield he can pick a precise pass, boosting your team's possession stats and quickly turning defense into attack. A technically gifted keeper is also more suited to playing higher up the pitch, so your defenders can squeeze upfield and increase pressure on the opposition. So who do you want between the posts on FIFA 22? In this FIFA Rankings article, we pick out 5 of the best 'sweeper keepers' in the game.
Click to Register - ₱100 Sign Up Free Bonus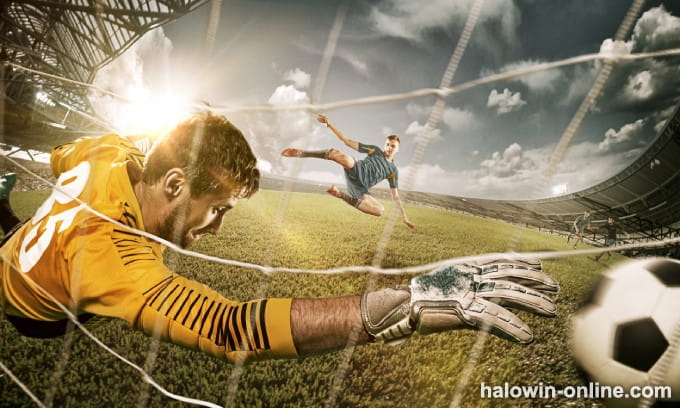 FIFA 22 RANKINGS- Great Sweeper Keeper #5: Ederson (Man City & Brazil)
The best goalkeeper in the Premier League? If it weren't for Alisson, that wouldn't even be in question. Unfortunately for Ederson, the Liverpool keeper is also his rival for the Brazil no1 shirt, which means the Selecao possess the two best stoppers in international football.
Ederson's greatest strength is his ability on the ball. His vision and accuracy have often helped Premier League champions Manchester City pass out the back and beat the opposition press. During his time at the Etihad Stadium, the 28-year-old has even registered 2 assists.
He's also a terrific shot-stopper - and a commanding presence on crosses; 91 clean sheets in 182 Premier League appearances are testament to that. On FIFA 22, Ederson gets an overall rating of 89. Kicking is, as you might expect, his greatest strength (93) while his Diving, Handling, Reflexes, and Positioning are all in the late 80s.
FIFA 22 RANKINGS- Great Sweeper Keeper #4: Marc-André ter Stegen (Barcelona & Germany)
You have to be pretty good to keep Manuel Neuer out of the Germany team. Clearly then, Marc-Andre ter Stegen is up there with the best in the world right now. A formidable sweeper-keeper who's great with both feet, Marc-André ter Stegen boasts an impressive reading of the game. He's also capable of pulling off some outstanding saves and has kept 129 clean sheets in 322 games for Barcelona.
On FIFA 22, while he may not have the lightning speed of his line of other goalkeepers on this list (his Acceleration is rated at just 41 and his Sprint Speed 53), there are few better no1s than Marc-André ter Stegen when it comes to Handling - he scores 88. And when you combine that with high scores in Diving (88), Kicking (88), Positioning (88), and Reflexes (90), he's one of the best goalkeeping options in the game.
FIFA 22 RANKINGS- Great Sweeper Keeper #3: Manuel Neuer (Bayern Munich & Germany)
Mention the phrase 'sweeper keeper' and chances are the first name that springs to mind is Manuel Neuer. The German is excellent with the ball at his feet and known for making bold dashes high up the field to shut down attacks; his lightning-quick interventions normally come before the opposition player realizes he's even there. That said, his moves aren't always successful - he's made some high-profile mistakes over the years.
Like in Germany's 2018 FIFA World Cup match against South Korea. With his side 1-0 down in stoppage time, Neuer charged up the field to support Germany's attacking play. He received the ball in an advanced midfield position, with virtually all his teammates in or around the Korean penalty area, waiting for a cross. Rather than launch it into them, he tried to cut back inside Korean attacker Ju Se-jong and was easily dispossessed. His far more agile opponent then checked back inside, leaving Manuel Neuer desperately backtracking. Ju Se-jong found Son Heung-min with a long pass and the Spurs striker had the easy task of rolling the ball into an empty net.
But gaffes like these are rare. You just have to look at Manuel Neuer's medal collection - including 10 Bundesliga titles, 2 UEFA Champions League trophies, and a World Cup winner's medal - for evidence that he's the best in the business. His FIFA 22 stats reflect his greatness: rated 90 overall, his Goal Kicking is, without doubt, his most impressive attribute at 91.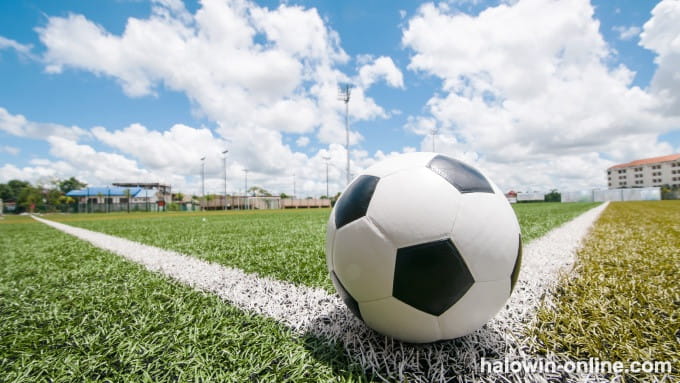 FIFA 22 RANKINGS- Great Sweeper Keeper #2: Hugo Lloris (Tottenham & France)
The Tottenham skipper has just completed arguably his best season for the club. Not only did he help Antonio Conte's team defy the odds to qualify for the UEFA Champions League ahead of bitter rivals Arsenal, but the influential keeper also kept 16 clean sheets - a total bettered only by Ederson and Alisson.
What makes Hugo Lloris such a fans' favorite is his ability to snuff out an attacking move before it's developed - a true sweeper keeper. It helps that he's super quick off the mark; this is reflected by his FIFA 22 stats, where his Acceleration is rated at 61 and his Sprint Speed 62 - both impressive for a goalkeeper. With a cat-like score of 88 for Reflexes and an Overall rating of 87, Lloris is undoubtedly one of the best all-around keepers in the game.
FIFA 22 RANKINGS- Great Sweeper Keeper #1: Alisson Becker(Liverpool & Brazil)
Brazil has produced some outstanding sweeper keepers over the years and Alisson is among the best of them. Quicker off his line than an Olympic sprinter and with impeccable technique on the ball, there's little to suggest that Alisson Becker couldn't play in midfield or upfront. He's that good.
Since moving to Liverpool in 2018, he's been a revelation. In 136 Premier League appearances for the Reds, the Brazilian has kept an impressive 64 clean sheets. And in 2021-22, he completed 1,177 passes, more than any other goalkeeper apart from Brighton's Robert Sanchez.
Evidence of his audacious skills came in April 2022's fierce derby against Manchester United. The goalkeeper had the ball at his feet in his 18-yard box with United attacker Bruno Fernandes pressing him. Completely unruffled, Alisson Becker pulled a Cruyff turn out of the bag to avert a potentially dangerous situation and leave Fernandes with egg on his face. Cool as you like. This is a man you definitely want between the sticks on FIFA; rated 89 overall Alisson Becker's Reflexes, Positioning and Acceleration are all in the late 80s.
Read More hot topics About FIFA
Top FIFA Online Betting Site in the Philippines: EsballPH HaloWin Bet
If you want to make real money from FIFA betting, join EsballPH HaloWin Bet, one of the most reliable online FIFA betting sites in the Philippines.On the EsballPH HaloWin Bet, you can find a variety of sports betting. We select only legit and reliable FIFA online betting sites that are 100% sure of their honesty and safety, what's more, you canbet on sports every week and win huge bonuses now!
Each FIFA bet has its odds, and profit will vary too. Please always remember: Higher odds come with higher risk. Go forward with the EsballPH HaloWin Bet in the Philippines to win ₱1100!
The previous sign up free ₱100 + registration bonus ₱88 casino activity has ended, but in order to continue to take care of the majority of EsballPH Halowin loyal players.
Now! EsballPH Halowin are once again launching the Register Free ₱100 Sign Up Bonus Sharing FB monthly FREE ₱38 Casino Promotion.
You can also click to enter the Online Casino Bonus & Promo introduction, which provides more diverse casino bonuses.