The transfer window has been open for a couple of weeks now and some of the moves have, rightfully, attracted a lot of attention. Benfica striker Darwin Nunez's €100m move to Liverpool, Aurelien Tchouameni's €80m switch from Monaco to Real Madrid and Erling Haaland's €65m transfer out of Borussia Dortmund to Manchester City have hogged the headlines this month. But there are a handful of players whose moves have gone completely under the radar and yet they could prove to be effective signings. In this FIFA 22 news article, we select 4 and outline why fans of their new clubs should feel excited.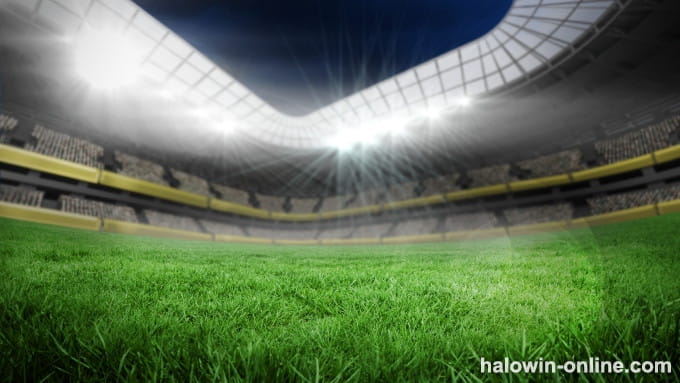 FIFA 22 Underrated Transfers signing #1: Niklas Sule (Bayern Munich to Borussia Dortmund)
It's often the case that Bayern Munich hoover up the best talent in the Bundesliga. That's one of the reasons why they're known as 'FC Hollywood' after all. And on countless occasions over the years, the Bavarian giants have glanced admiringly at Borussia Dortmund's star player and tempted him to join their ranks in a big-money move. Robert Lewandowski, Mario Gotze, and Mats Hummels are just three examples. But this summer, something a little strange happened.
Niklas Sule, who made 28 Bundesliga appearances for the German champions in 2021-22, has decided to go the other way, making the move from Munich to the Westfalenstadion. Signing a high-profile center-back who's dominant in the air and accomplished with the ball at his feet is a real coup for Dortmund; especially as it deprives Bayern of his quality.
And while it's not been the highest-profile transfer in the European summer window, the reaction of Niklas Sule's former teammates hints at the potentially huge impact it could have at the top of the Bundesliga. Bayern's influential goalkeeper Manuel Neuer said: "It bugs us all that Niklas is leaving. It's a pity, of course, that such a cornerstone in the defense breaks away. It annoys us all. We will miss him." Don't bet against Niklas Sule coming back to haunt his old club in 2022-23.
FIFA 22 Underrated Transfers signing #2: Boubakar Kamara (Marseille to Aston Villa)
If there's one man who should know a good midfielder when he sees one, it's Aston Villa head coach, Steven Gerrard. After all, the Liverpudlian was one of the greatest in English Premier League history. So his glowing praise for summer signing Boubakar Kamara speaks volumes about the 22-year-old's potential.
"He's a young player, in terms of age," Gerrard said. "But he plays with a lot of maturities. He's played a lot of games in one of the top five (European) leagues. He's robust, he's very consistent and he's exactly the type of player we need if we want to go to the next level."
Perhaps one of the most impressive things about the signing (from Villa's point of view at least) is that he arrives in Birmingham on a free transfer having refused to sign a new contract at Marseille. For the French club, it's a disaster. Boubakar Kamara helped Les Phocéens finish second in Ligue 1 to seal the Champions League qualification in 2021-22 and his exit will leave a gaping hole - not just in their midfield - but in defense, too, where he occasionally put a shift in. One of the signings of the summer? Only time will tell.
FIFA 22 Underrated Transfers signing #3: Lorenzo Insigne (Napoli to Toronto)
Lorenzo Insigne is a legend in Napoli. The Italian international scored 120 goals in over 400 appearances for the club and is still only 31. Yet they've allowed him to leave on a free transfer, which is a strange move, to say the least. On the flip side, Toronto has pulled off one of the greatest transfers in Major League Soccer history. They've signed a proven player who's still at the top of his game and he'll no doubt have a massive impact; similar perhaps to the signing of Sebastian Giovinco - another Italian international - who left the club in 2019 having scored 68 goals in 114 appearances.
According to reports, the move will make Lorenzo Insigne the highest-paid player in MLS history, so it's no wonder he's been tempted to head to North America. You'd expect him to help lift standards on the pitch with his creativity, flair, and knack for scoring great goals. But his commercial impact off it could prove just as valuable.
FIFA 22 Underrated Transfers signing #4: Karim Adeyemi (RB Salzburg to Borussia Dortmund)
Most of the transfer headlines around Borussia Dortmund this summer have focused on the sale of Erling Haaland to Manchester City. But the club looks to have had a quietly effective start to the transfer window, not only with the signing of Sule but with the acquisition of Haaland's replacement, Karim Adeyemi. The German is lightning quick - he can cover 30 meters quicker than Usain Bolt managed in his record-breaking 100-meter race - and has a good work ethic. He also has immense dribbling skills, so it's going to be hard for opposition defenders to stop him in his tracks.
However, aged just 20, the quicksilver attacker has a lot of room for improvement. In 2021-22, he struggled to score away from home in the Austrian Bundesliga - which isn't as strong as the German top flight. That said, Dortmund is set up to play to Karim Adeyemi's strengths. When asked why he signed, the German international said: "The club has a fast and aggressive style of play. That totally got me. Hopefully, I can do something with my speed."We believe that's more than a distinct possibility.
Read More hot topics About FIFA
Top FIFA Online Betting Site in the Philippines: EsballPH HaloWin Bet
If you want to make real money from FIFA betting, join EsballPH HaloWin Bet, one of the most reliable online FIFA betting sites in the Philippines.On the EsballPH HaloWin Bet, you can find a variety of sports betting. We select only legit and reliable FIFA online betting sites that are 100% sure of their honesty and safety, what's more, you can bet on sports weekly to win bonuses now!
Each FIFA bet has its odds, and profit will vary too. Please always remember: Higher odds come with higher risk. Go forward with the EsballPH HaloWin Bet in the Philippines to win ₱1100!
The previous sign up free ₱100 + registration bonus ₱88 casino activity has ended, but in order to continue to take care of the majority of EsballPH Halowin loyal players.
Now! EsballPH Halowin are once again launching the Register Free ₱100 Sign Up Bonus Sharing FB monthly FREE ₱38 Casino Promotion.
You can also click to enter the Online Casino Bonus & Promo introduction, which provides more diverse casino bonuses.