Fans love to see aggression from a player. Mainly because, in a world of aloof, highly-paid stars with fragile egos, it shows they're passionate about playing for the club badge. But aggression's not always a good thing. We've seen countless players losing their heads over the years, from David Beckham lashing out at Argentina's Diego Simeone in 1998 to Zinedine Zidane's infamous headbutt on Marco Materazzi in the World Cup final of 2006. When the red mist descends, there's always the danger that a player will let his side down. It's why, at a FIFA auction, you should be wary of packing your team with aggressive stars. That said, some are worth the risk and in this article, we highlight 5 of them. Sign these guys up and you'll have no questions about their commitment.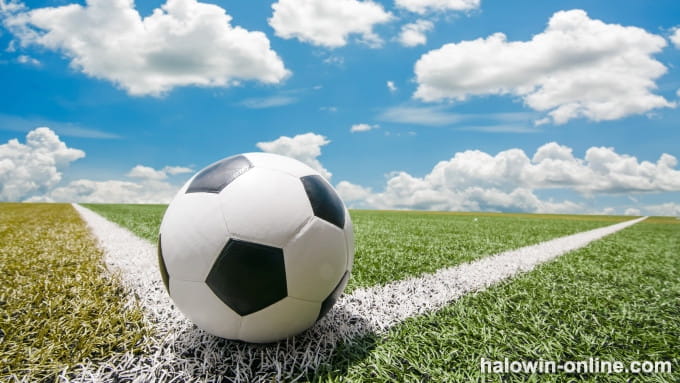 FIFA Auction Hot Head #5: Alfredo Morelos (Rangers and Colombia)
There's no denying this striker's quality. Alfredo Morelos has netted 67 goals in 146 Scottish Premier League appearances for Rangers and is the club's record scorer in European competitions with 29 goals. And while fans love him for hitting the back of the net - and his undoubted passion - they've had to witness his commitment spilling over into recklessness on several occasions. In 2018-19, Alfredo Morelos was sent off FIVE TIMES. To be fair to him, one of those red cards was rescinded. But it prompted widespread criticism, including this from former Gers striker Kris Boyd:
"There's no defending him. Incredibly, someone who is arguably the player of the season has been sent off five times for stupid things. It's things he doesn't need to get involved in."
Since then, former manager Steven Gerrard and current head coach Giovanni Van Bronkhorst have helped the star keep a lid on his temperament - Alfredo Morelos hasn't received a red card since 2019 - but he's still a footballer who plays very much on the edge. That's the reason why the makers of FIFA 22 have awarded him an Aggression rating of 89. Select him in your team and you'll be gambling on whether he can curb it.
FIFA Auction Hot Head #4: Sergio Ramos (PSG)
When it comes to hot-headedness, few can match the legendary Spain defender. Sergio Ramos has been sent off an incredible 27 times in his career - 26 of those for Real Madrid - and holds the La Liga record for dismissals (20). He's even seen red in consecutive games. In November 2010, Ramos was sent off in a UEFA Champions League match at Ajax. Just 6 days later he received ANOTHER red card in a 5-0 defeat at Barcelona.
Remarkably that's not the only time it happened. After receiving his marching orders in the 90th minute of a game against Las Palmas in December 2016, Sergio Ramos served a suspension and then picked up two yellow cards on his return to action. The opponents? Barcelona, of course.
In fact, something happened to the central defender during El Clasico - he's been sent off an extraordinary 5 times when facing the Catalans. That's just one of the reasons you won't find many players on FIFA with a higher Aggression score than his (90).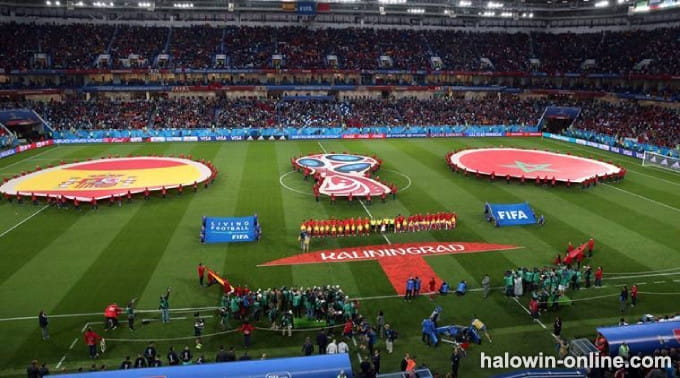 FIFA Auction Hot Head #3: Granit Xhaka (Arsenal and Switzerland)
One of the few players who trump Ramos in the FIFA 22 Aggression stakes is Granit Xhaka. Even though the Arsenal enforcer has been sent off 5 times in his Arsenal career - a fraction of the number of dismissals the Spanish defender has earned - Xhaka gets a score of 91. That's due, mainly, to his fondness for putting in crunching tackles.
In 2021-22, Granit Xhaka was sent off twice. During the first half of a Premier League game against Man City last August, he was shown red after lunging into a challenge with Joao Cancelo. It proved costly as his team went on to lose 5-0. Then, in January, the Swiss international was sent off in an EFL Cup game against Liverpool. After the match, he gave us an insight into the mind of one of football's most aggressive stars.
"It's not like I'm planning this," Granit Xhaka said. "It's not like I'm doing this on purpose."
"But sometimes, I am in a position where I have to take a 50:50. It's risky, of course. Now people will say, 'Yeah, but why do you always take risks?'
"This is who I am. I can't change myself from today to tomorrow. Of course, I need to improve and I know I need to improve."
The question is, would you sign this risk-taker in a FIFA auction?
FIFA Auction Hot Head #2: Pepe (FC Porto and Portugal)
Once upon a time, only the most robust strikers would stand a chance in a physical battle against Real Madrid's defenders. That's because alongside Sergio Ramos stood Pepe, a snarling and aggressive center-back who's a grand master of the dark arts. These days, Pepe is 39 - but he hasn't lost any of his belligerences. The veteran was sent off twice in 2021-22 while playing for FC Porto back in his homeland. And it's that kind of rule-breaking that gives him an Aggression score of 94 on FIFA 22.
FIFA Auction Hot Head #1: Klaus Gjasula (Darmstadt 98 and Albania)
The award for the hottest head in FIFA 22 may well go to Albanian center-back, Klaus Gjasula. While he may not be the most illustrious player to have ever graced the turf, the journeyman of German football holds an unenviable record: he's received more yellow cards in a single Bundesliga season (17) than any other player in history.
He achieved that incredible total of cautions in 2019-20 while playing for SC Paderborn and even managed a streak of 7 consecutive games where he found his way into the referee's notebook. EA Sports certainly recognize his ill-discipline. The makers of FIFA 22 have awarded him a remarkable Aggression score of 95. If he makes it into your starting XI, resist the urge to dive into a sliding tackle with him.
Read More hot topics About FIFA
Top FIFA Online Betting Site in the Philippines: EsballPH HaloWin Bet
If you want to make real money from FIFA betting, join EsballPH HaloWin Bet, one of the most reliable online FIFA betting sites in the Philippines.On the EsballPH HaloWin Bet, you can find a variety of sports betting. We select only legit and reliable FIFA online betting sites that are 100% sure of their honesty and safety, what's more, you can bet on sports weekly to win bonuses now!
Each FIFA bet has its odds, and profit will vary too. Please always remember: Higher odds come with higher risk. Go forward with the EsballPH HaloWin Bet in the Philippines to win ₱1100!
The previous sign up free ₱100 + registration bonus ₱88 casino activity has ended, but in order to continue to take care of the majority of EsballPH Halowin loyal players.
Now! EsballPH Halowin are once again launching the Register Free ₱100 Sign Up Bonus Sharing FB monthly FREE ₱38 Casino Promotion.
You can also click to enter the Online Casino Bonus & Promo introduction, which provides more diverse casino bonuses.