Sit tight! The most anticipated Qatar's big event is here! Nothing is more exciting than knowing it's only a few days from the 2022 FIFA World Cup. Four years of wait is no joke! As a result, all soccer enthusiasts have kept their fingers crossed for FIFA 22 schedule fixtures to purchase the World Cup tickets. Fortunately, the game was announced in April, and the sports world can't wait for the tournament to start.
Like it has often been done, this year's fixtures have 32 teams divided into 8 teams. However, only two teams in each group will advance to the 16th round. Believe us; there are several head-to-head contests in this World Cup that you don't want to miss. But we've helped you with the best 7 heavyweight matches of the season. So let's check them out!
FIFA 22 World Cup Match #1: Senegal vs. the Netherlands (November 21 at 10:00 UTC)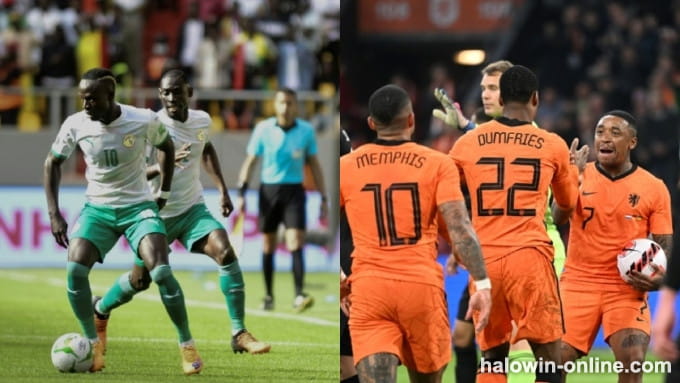 Imagine the Netherlands, a team that just got revived after losing out in FIFA qualifiers for the 2018 World Cup challenging Senegal, AFCON 2021 Champions! You'll agree that this will be an intriguing duel to open the 2022 World Cup floor.
There's still more to this! The matchup puts two popular Liverpool players, Sadio Mané and Virgil van Dijk in a muddle. Definitely! The clash is worth seeing as Mane defends Senegal and Van Dijk lines up for the Netherlands.
Note! This FIFA 22 match will be the first competitive game between the two at the international level, and any team that triumph gets a strong lead to reach the final. Also, these two sides have unmatched strength and a surge in US professional players. So, watch out for this fascinating game.
FIFA 22 World Cup Match #2: Brazil vs. Serbia (November 24, at 19:00 UTC)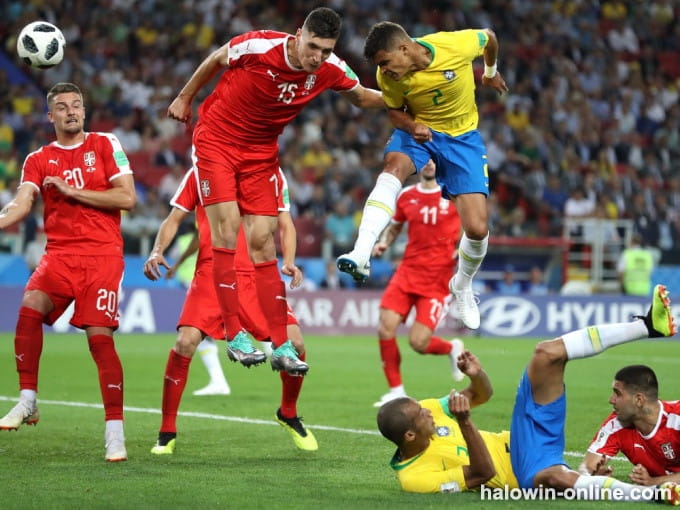 Another interesting match to watch is the match between Brazil and Serbia. Speaking of Brazil, the team doesn't joke about the World Cup and who stays up high in FIFA rankings. And as far as we know, the game will be watched by millions of football fans all-round the world.
The fact that Brazil beat Serbia 2-0 at the 2018 World Cup and met again this year makes this game a must-watch. This is another chance for Serbia to claim their feet in the competition, as Serbia has already lost three tournaments. But remember this Serbia team overtook Portugal as the winner of their FIFA 22 points table during world cup qualifications. Come to think of it! Brazil is at the top of the group in 13 consecutive tournaments and doesn't want to lose its place. So don't blow it off! This game will be a battle between both teams.
FIFA 22 World Cup Match #3: England vs. the USA (November 25 at 19:00 UTC)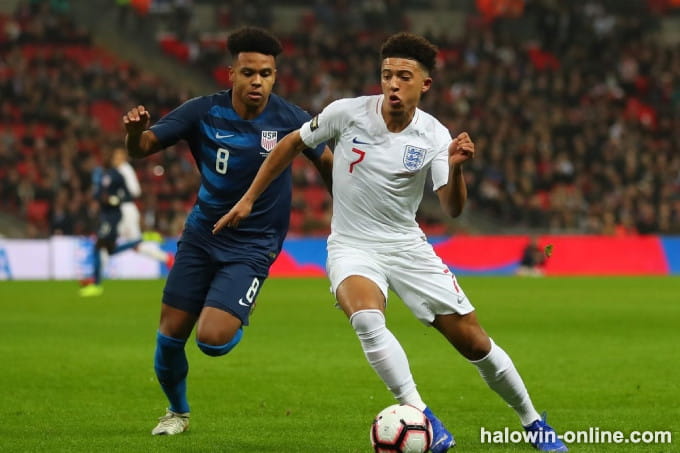 Mark the calendar! Britain against the United States. That seems fun. This is one of the best Titanic clashes in the 2022 World Cup. With England being the runners-up in the Euro 2020 and the US winning the CONCACAF Gold Cup? It will be a memorable match.
The two teams are close allies, but it's not surprising they're in this World Cup. Besides, this isn't the first time England and the United States are meeting in FIFA. England won 1-0 for the first time in 1950; the second was a draw, and the third? You are about to find out!
But did you know England is ahead of the United States outside the World Cup? Yes, they're. In fact, they have a wealth of experience and deep knowledge of football. The United States also boasts of raw talents such as Weston Mckennie, Christian Pulisic, Gio Reyna, and many more
FIFA 22 World Cup Match #4: France vs. Denmark (November 26 at 19:00 UTC)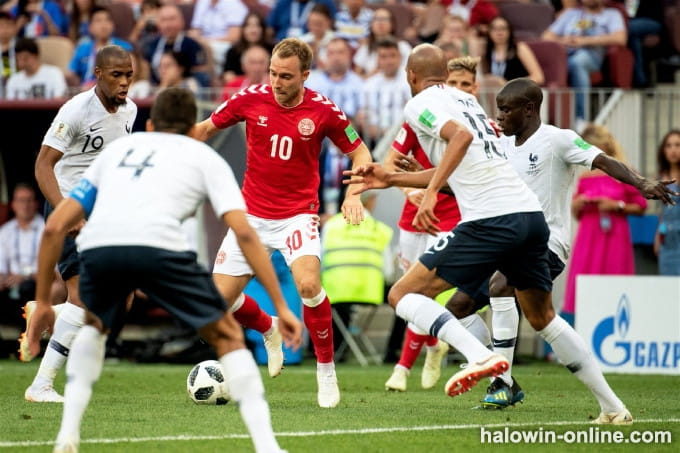 Arguably, France has the best talent at this FIFA Cup. All eyes will be on Karim Benzema, Ousman Dembele Griezmann, and Kylian Mbappe, making the team a Skate on thin ice. Moreover, since they secured the 2018 World Cup, they've become fans' choice.
Meanwhile, Kasper Hjulmand's team, Denmark, sees FIFA as a fair shot to unveil their stance after the promising Euro 2020. Fortunately for the team, they made it to the semi-finals and won nine of the ten qualifying rounds for this year's World Cup.
Wait! Did you know that one of Denmark's best players, Christian Eriksen, was injured during a European Championship match? Yes, they do! Fortunately, he is back, and his presence at the World Cup is impressive. Obviously, this game is definitely worth your time.
FIFA 22 World Cup Match #5: Argentina vs. Mexico (November 26 at 19:00 UTC)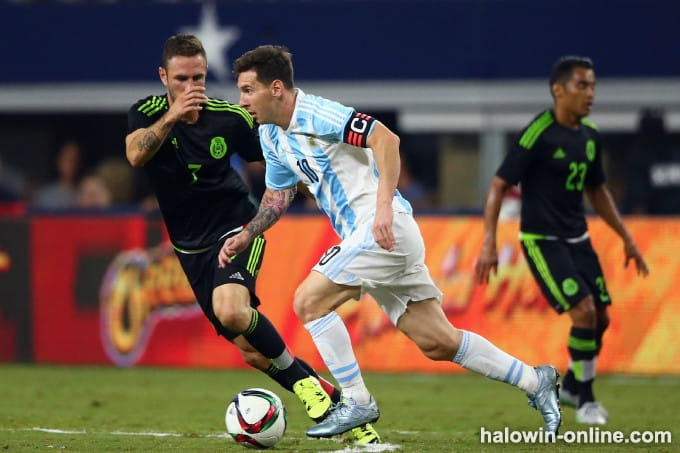 Thanks to 34-year-old Lionel Messi, Argentina won the Copa America last year. This is a heartwarming moment for the club. As a result, everyone is looking to the next game. Of course, their next matches are promising to be exciting.
Unfortunately, it's slippery ground, as we know the team will play against Mexico. But, this could be the last FIFA highlights for Messi in the FIFA World Cup. So he will do all he can to ensure he leaves in good faith. Mexico, led by Argentina's Tata Martino, bends down to ensure the goal post is blocked. Therefore, Messi may not score a single goal in this game. But you can never say! This is also a great opportunity for Mexico to take the top spot against Argentina.
FIFA 22 World Cup Match #6: Spain vs. Germany (November 27 at 19:00 UTC)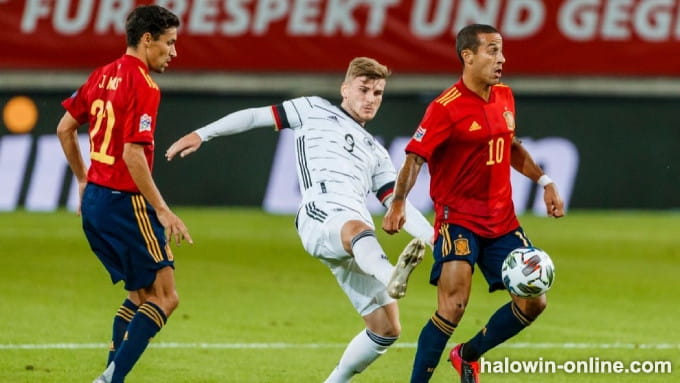 Spain vs. Germany? You can't afford to miss this. Dated back to 2010, Spain's won the FIFA World Cup. Although it's an eleventh-hour win, it's still one of the best moments in the history of FIFA. But unfortunately, this team has been unable to conform to prospects since then.
That's not all! Spain is still wimping out against other European teams. This 2022 World Cup might be a great turnaround for them after four years; who knows? So, be sure they'll put up their best for the competition. On the other hand, Germany might be on a revenge mission since they lost to Spain in a 2020 Nations league match. Nevertheless, the team has so far grown and won 8 consecutive games since then. No doubt, this match is going to be lit.
FIFA 22 World Cup Match #7: Portugal vs. Uruguay (November 28 at 19:00 UTC)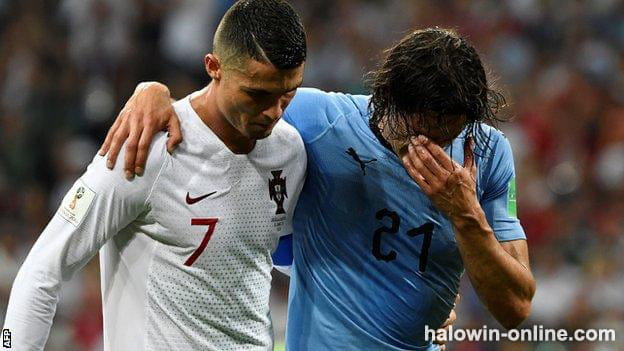 Portugal vs. Uruguay is one of the games you would want to watch. Remember that Uruguay defeated Portugal in the 2018 World Cup. Therefore, Portugal is ready to put their last poor performance behind them and, this time, knockout Uruguay from the game.
Portugal has a lot of young and talented teammates like Christiano Ronaldo, Diago Jota, Ruben Dias, Bruno Fernandez, Joao Felix, and more. In fact, in this game, Ronaldo looks forward to becoming the first player to score in the last five World Cups consecutively.
Meanwhile, Uruguay has experienced players such as Diego Godin, Luis Suarez, Edison Cavani, and others. On the other hand, this could be the last FIFA game for Ronaldo and Cavani. So it's good to see how these teams compete in the league.
FIFA 22 World Cup Matches You Should Never Miss Conclusion
Without any lags, the FIFA World Cup is one of the long-awaited leagues among sports fans. Its compelling group matchup is worth checking out. However, know that many matches were still not included in this list. But if you want to enjoy the league, don't miss these 7 Best FIFA World Cup matches. You can also get other important FIFA news that happens here on our platform.
Read More hot topics About FIFA
Top FIFA Online Betting Site in the Philippines: EsballPH HaloWin Bet
If you want to make real money from FIFA betting, join EsballPH HaloWin Bet, one of the most reliable online FIFA betting sites in the Philippines.On the EsballPH HaloWin Bet, you can find a variety of sports betting. We select only legit and reliable FIFA online betting sites that are 100% sure of their honesty and safety, what's more, you can bet on sports weekly to win bonuses now!
Each FIFA bet has its odds, and profit will vary too. Please always remember: Higher odds come with higher risk. Go forward with the EsballPH HaloWin Bet in the Philippines to win ₱1100!
The previous sign up free ₱100 + registration bonus ₱88 casino activity has ended, but in order to continue to take care of the majority of EsballPH Halowin loyal players.
Now! EsballPH Halowin are once again launching the Register Free ₱100 Sign Up Bonus Sharing FB monthly FREE ₱38 Casino Promotion.
You can also click to enter the Online Casino Bonus & Promo introduction, which provides more diverse casino bonuses.