When you have certain players in your team, winning a free-kick 30 yards from goal is almost as good as being awarded a penalty. For this handful of stars, the ability to curl one around a wall or knuckleball it into the top corner is second nature – and they seem to be able to do it on-demand, just when the team needs it most. In this article, we celebrate 5 of the world's best free-kick takers who you almost certainly want to sign on FIFA 22 Auction (they're not bad in real life either). Get one of these guys on your team for guaranteed goals.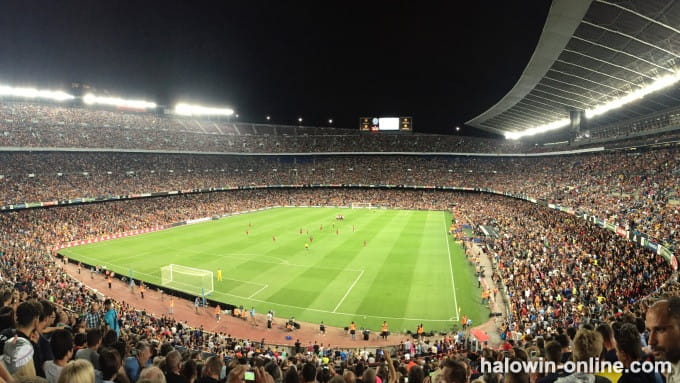 FIFA 22 Auction Set Piece Star #1: James Ward-Prowse (Southampton and England)
James Ward-Prowse is the epitome of a set-piece specialist. In English Premier League history, only David Beckham (18) has scored more free-kicks than the Southampton skipper, who's netted 14. And, given that he's only 27 years old, you'd expect Ward-Prowse to exceed the former England captain's total. Stats suggest he may even do it next season; in each of the last two EPL campaigns, Ward-Prowse has converted 4 free kicks.
And he's nothing if not consistent; each of his 14 goals came from set-pieces awarded approximately 20-30 yards from goal, usually level with the penalty spot or closer to the left of the penalty area. They've all been struck with his right foot and each has nestled in the top-left corner of the net – apart from 2: goals against Wolves (top right) and Brighton (bottom left) in 2021-22. It's no wonder then that his FIFA 22 Free Kick Accuracy is set at 94.
But the midfielder has more set-piece strings to his bow. He's the Saints' preferred penalty taker, having scored 12 and missed just 3 in his club career. And he's the EPL's leading corner taker. In 2021-22 no player matched Ward-Prowse's 200 corners taken and he found a teammate an impressive 48 times (a success rate of 24%).
FIFA 22 Auction Set Piece Star #2: Christian Eriksen (Brentford and Denmark)
Currently assessing his next club move having finished a 6-month contract at Brentford, Eriksen will have no shortage of potential suitors. One of the many reasons for that is his expert set-piece delivery, which earns him a Free Kick Accuracy rating of 87 on FIFA 22. The former Tottenham playmaker has scored 52 goals in 237 English Premier League appearances, 8 of them from direct free-kicks. During a spell at Internazionale between 2019-21, he netted another 2 including, most notably, a 97th-minute winner against his club's bitter rivals AC Milan in the Coppa Italia.
Like Ward-Prowse, Eriksen is a right-footed set-piece taker. But his free-kick goals are slightly more varied; for Spurs, he converted from the left, right, and center of the goal. And he seems able to adapt his strategy – the ball has ended up in different corners of the net, depending on the keeper's positioning. Of course, it's Eriksen's all-round play that makes him such a world-class competitor. With the ball at his feet in open play, he's able to create chances seemingly at will. That's backed up by the following stat: only 3 active Premier League players (Kevin De Bruyne, James Milner, and Ashley Young) have registered more assists than Eriksen's 66.
FIFA 22 Auction Set Piece Star #3: Lionel Messi (PSG and Argentina)
Given that he's scored 480 times in club football (correct as of June 2022), it should be no surprise that Lionel Messi has a healthy total of free-kick goals. In fact, he's scored an incredible 50 – that's more than the combined club totals of the four other players on this list. The Argentine strikes the ball with his left foot and his goals suggest he's happy taking a set-piece anywhere within 35 yards of the target, no matter if it's to the left, right, or in the center.
He also has an uncanny knack for engineering his shot so the ball whips up over the wall but comes down just enough to fly in under the crossbar. In other words, his accuracy is second to none. The final thing to note is that Messi's goals are often important; 20 of the 50 free kicks he scored for Barcelona were decisive in the game. It's no wonder the makers of FIFA 22 awarded him a Free Kick Accuracy rating of 94.
FIFA 22 Auction Set Piece Star #4: Enis Bardhi (Levante and North Macedonia)
He may not be a household name, but Enis Bardhi deserves to be talked about alongside the more established stars when it comes to set-piece prowess. The North Macedonian has a FIFA 22 Free Kick Accuracy rating of 89, aided by the fact he's scored 11 goals from direct set-pieces in his club career. One of his most impressive stats is that he managed to net twice in the space of 2 minutes during a La Liga game against Athletic Bilbao in 2017-18. Both were taken from identical positions close to the left corner of the penalty area.
A right-footed attacking midfielder who usually operates through the middle, Bardhi scored a couple of 40-yard screamers from dead-ball situations during a spell at Hungarian side Ujpest, so he definitely has power in his locker. But having drawn a blank in 2021-22, he'll want to get back amongst the set-piece goals next season.
FIFA 22 Auction Set Piece Star #5: Gareth Bale (Free agent and Wales)
Bale has converted 13 free-kicks in his club career for Southampton, Tottenham, and Real Madrid and 3 of them were match-winning. But there's 1 set-piece goal that will cement his place in history, even though it can't be officially credited to him: the deflected strike that helped Wales beat Ukraine 1-0 in their World Cup Play-Off match on June 5. That was the goal that ended the Dragons' 64-year wait to reach the finals and sent thousands of bucket hat-wearing Welsh fans into ecstasy.
Of course, Bale's status as his country's greatest ever player was sealed long before that goal. He's won 17 major club trophies including 5 UEFA Champions League and 3 La Liga titles for Real Madrid, making him one of Britain's best football exports. And if you have him in your FIFA 22 team, you'll want to select him as your dead-ball specialist; he has a Free Kick Accuracy of 87.
Read More hot topics About FIFA
Top FIFA Online Betting Site in the Philippines: EsballPH HaloWin Bet
If you want to make real money from FIFA betting, join EsballPH HaloWin Bet, one of the most reliable online FIFA betting sites in the Philippines.On the EsballPH HaloWin Bet, you can find a variety of sports betting. We select only legit and reliable FIFA online betting sites that are 100% sure of their honesty and safety, what's more, you can bet on sports weekly to win bonuses now!
Each FIFA bet has its odds, and profit will vary too. Please always remember: Higher odds come with higher risk. Go forward with the EsballPH HaloWin Bet in the Philippines to win ₱1100!
The previous sign up free ₱100 + registration bonus ₱88 casino activity has ended, but in order to continue to take care of the majority of EsballPH Halowin loyal players.
Now! EsballPH Halowin are once again launching the Register Free ₱100 Sign Up Bonus Sharing FB monthly FREE ₱38 Casino Promotion.
You can also click to enter the Online Casino Bonus & Promo introduction, which provides more diverse casino bonuses.