Denmark was considering leaving FIFA and was reported to be in discussions with other European nations about a blanket withdrawal from the world governing body of football.
They have also said that they will oppose the re-election of Gianni Infantino as FIFA president, although given that he already has enough votes to secure a third term, this is merely a token gesture.
Before the tournament, players from seven competing nations: Denmark, France, England, Wales, Germany, the Netherlands, and Belgium had planned for their captains to wear 'One Love' armbands to protest the issue of LGBTQ+ rights in Qatar.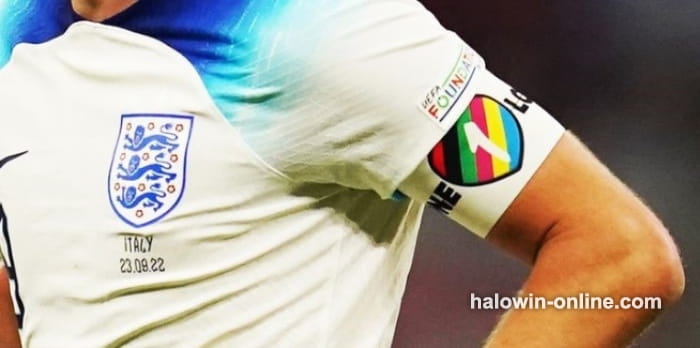 However, it was decided to shelve the protests after FIFA sent officials to the England team hotel (the first of the nations concerned in action) and threatened them with severe sanctions if the protest armbands were worn, including automatic bookings.
FIFA Qatar responded by threatening to issue a yellow card to any player wearing the armband. Given the risk of suspension to key players, the countries concerned were forced to back down.
Whilst some have accused the players of moral cowardice for succumbing to the pressure, it was felt that the threatened penalties were too draconian to ignore.
FIFA News: Denmark's stance
Even before the tournament started Denmark had made their feelings known about the award of the tournament to the Gulf State. They had kept promotional activities for the World Cup to a minimum, and had designed special protest training kits and away shirts that they have not been allowed to wear.
The debate about leaving FIFA is not new, they claim, and had been debated in the Nordic region for some time (Norway, who failed to qualify) had always been very vocal in their opposition to the idea of this Middle Eastern World Cup).
FIFA News: Infantino's Incendiary Comments
Infantino has helped pour petrol on the flames by the speech he gave on the eve of the tournament, accusing Western nations of hypocrisy over human rights issues and claiming that he felt 'gay' and a ";migrant worker" when he is clearly neither.
He can afford to be outspoken because he is standing for re-election unopposed having already sewn up the votes he needs from Africa, Oceania, South American, and CONCACAF Football Conferences.
It means that he is not reliant on votes from European nations like Denmark or England.
It reflects the inadequacies of the current FIFA voting system where each nation is given one vote, regardless of size, football history, or status within the game. That leads it open to corruption because smaller nations can then combine into voting blocs, one of the reasons why Qatar was granted the World Cup in the first place.
FIFA News: Germany Protested By Covering Their Mouth
Despite the FIFA ban, the protests continued.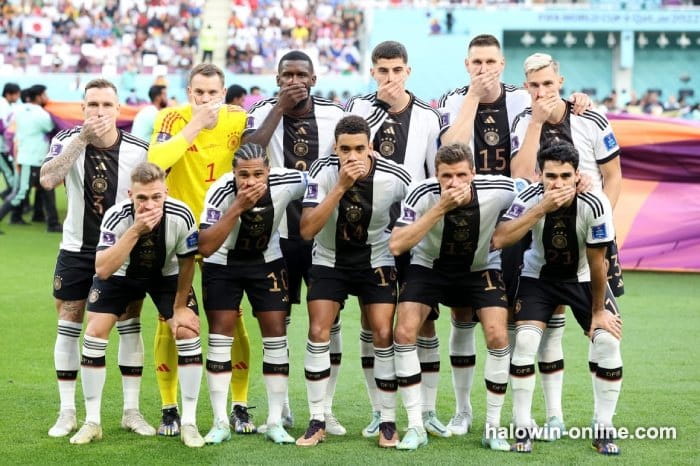 Before their match with Japan, the German players covered their mouths during the team photograph, intending to convey the message that FIFA is silencing teams. The German Football Federation (DFB) expressed its views on social media, claiming that human rights are "non-negotiable."
They have also dais that they are exploring the legality of FIFA's threat to sanction players for wearing the offending armbands and are considering making an emergency motion to the Court of Arbitration for Sport (CAS) to get a ruling.
FIFA News: A Guy Got Tackled Down By Running Through the Field with Rainbow Flag
A guy carrying a rainbow flag and wearing a T-shirt with the words "Respect for Iranian Woman" on the back entered the pitch during a play between Portugal and Uruguay on Monday. He remained on the field for around 30 seconds during the second half of the game before being tackled and removed by security.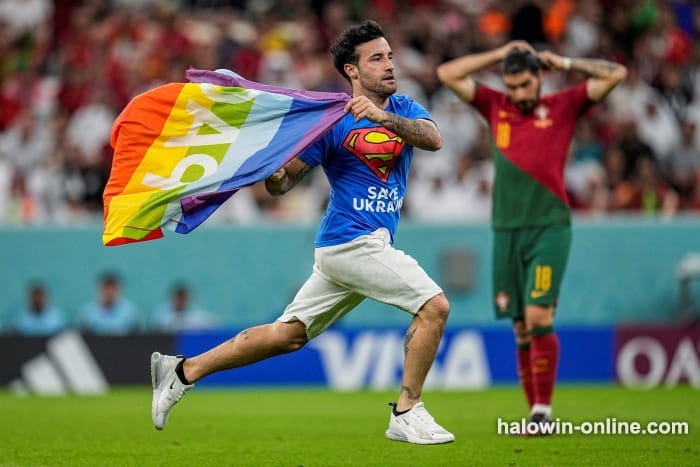 The man was wearing a shirt that said "rescue Ukraine" on the front to support the war between Ukraine and Russia, and the players appeared understanding.
"We know what has happened around this World Cup... It's a normal thing to happen," said Portugal player Ruben Neves.
"Of course, we are all with them as well. With Iran as well, with the Iranian women. So I hope it doesn't happen, anything to the boy, because we understand his message, and I think all the world understands it as well.''
FIFA News: Commercial Backlash to Protest Qatar World Cup
There has begun to be a commercial backlash over the Qatar World Cup. German supermarket chain REVE has suspended its advertising deal with the DFB in order to distance itself from FIFA, and a number of pubs in England that had been promoting World Cup viewings have now changed their mind and returned the money to those who had pre-booked.
FIFA is also in trouble with one of its major sponsors Budweiser after changing its previously announced policy on allowing the sale of beer in stadiums. In fact, Qatari officials tried to stop Budweiser from being available at the hotel that the firm had rented for the duration of the tournament in Doha before members of FIFA's commercial department got involved and persuaded the hosts to grant the necessary liquor licenses.
FIFA News: People Were Told to Remove Rainbow Colors
Meanwhile, there are mounting cases of people being told to remove rainbow-colored clothing and apparel at the World Cup.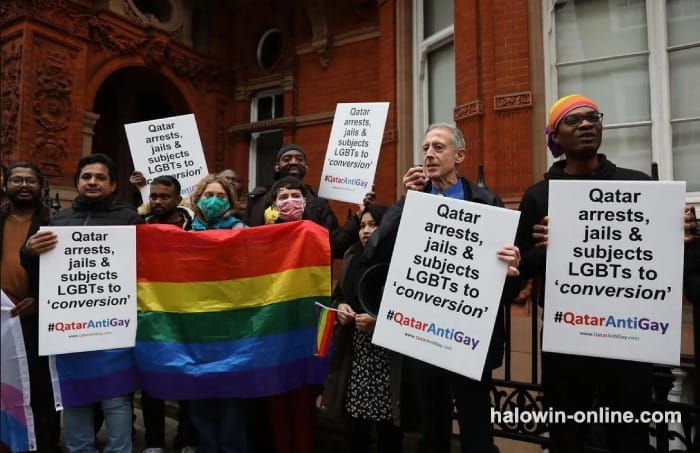 An American journalist who was due to cover his country's opening match with Wales was denied entrance to the stadium because of the back shirt with the rainbow on it that he was wearing. He was detained by security personnel for 25 minutes and told to remove the shirt because it was deemed political.
He was released and allowed into the ground and later received an apology from FIFA.
At the same game, ex-Wales footballer and past FIFA Council candidate Laura McAllister was told to remove her rainbow-colored hat before the start of the match. Meanwhile, a group of Welsh LGBTQ+ supporters called the Rainbow Wall was told.
FIFA News: Restrictions on Press and Journalists
Meanwhile, international journalists covering the tournament have been subject to strict restrictions as to what they are allowed to cover and had to agree to these limitations before they were given press accreditation. They are not allowed to record at government buildings, universities, hospitals, places of worship, as well as private businesses, and residential properties.
A number of foreign film crews that have attempted to cover broader issues of life in Qatar have had their filming stopped and their equipment confiscated. A Danish reporter was threatened by local officials on live TV, whilst, another journalist from Argentina, was reporting from Doha when her handbag was stolen.
When she went to report the matter to the local police she was asked what sort of punishment she would like the offender to be given if caught and was offered the choice of a prison sentence or deportation in the case of a foreign national.
Top FIFA Online Betting Site in the Philippines: Halowin Bet
Join Halowin Bet for FIFA real money online betting, the most reliable and legit Philippines online FIFA betting site. Halowin Bet offers a variety of sports betting options and bonuses, you can bet on sports every week and win huge bonuses together!
Each FIFA bet has its odds, please be aware that higher odds come with higher risk. Click on Halowin Bet Philipines Online Betting site to win big.