Assistive technology has been increasingly incorporated into football in recent years, and its impact can often be seen in the game itself. VAR and AVAR automatically check the accuracy of every field decision that can be reviewed. If the VAR check finds no error, then he or she will let the referee know there was no error. This type of check is called a "silent check" because it does not require any additional action from the player and usually does not cause any delay in-game progress.
In other cases, a VAR check may delay a match as VAR determines if a suspected error has occurred. The referee can delay the start of play to allow this to happen, and he or she will indicate the ongoing check by pointing to their ear.
As the FIFA World Cup looms in Qatar, questions remain about the reliability of VAR and how it affects football.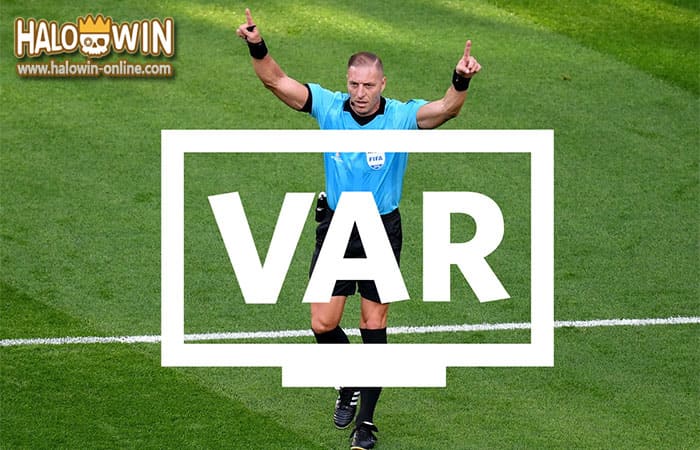 The 2022 FIFA World Cup will feature VAR-assisted technology
The rules of the game for the 2018/2019 season have been updated to include the use of Video Assistant Referees (VAR) in football matches.
As part of the FIFA VAR Technical Quality Programme, FIFA evaluates the technical components of the VAR system.
FIFA and IFAB have developed an Implementation Assistance and Approval Program to assist tournament organizers in using the technology (IAAP).
This allows the same standard to be enforced when VAR is deployed in new matches. It also helps with issues related to the organization and management of VAR installations and oversees a training program for VAR technical leaders.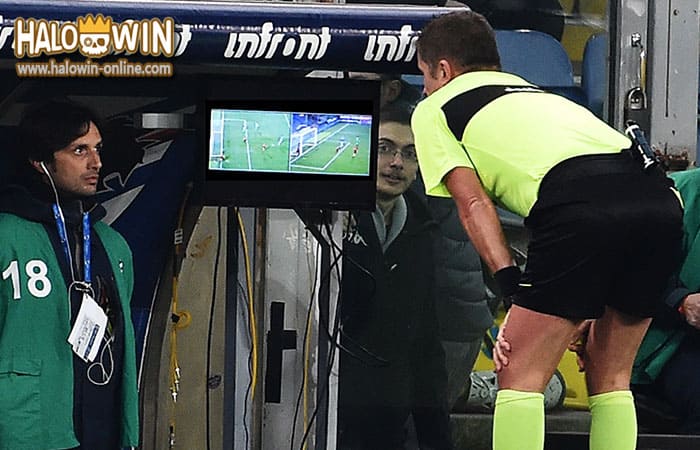 VAR still under fire ahead of the 2022 FIFA World Cup
During the 2017 FIFA Confederations Cup, the use of video technology came under fire for a series of controversial decisions involving video assistant referees (VAR) during matches. The argument against it is that it "creates as much confusion as clarity".
Video assistant referees (VAR) have come under more criticism after problems prevented them from being used, such as at games in Portugal, or when fans' flags obscured VAR cameras during Newcastle Jets' game against Melbourne in 2018.
During the last A-League win, a technical glitch in the VAR software prevented the assistant referees from viewing replays. Both of these examples are examples of situations where VAR is not available
The VAR system was declared a success by FIFA after its debut at the 2018 World Cup. Still, both the use and non-use of VAR have been criticized.
According to an independent analysis, the Video Assistant Referee (VAR) was responsible for correctly calling the majority of calls; however, even after the VAR review, some selections remained inaccurate and some false positive decisions were not even reviewed. According to the findings, VAR was most useful in making factual choices, such as offsides and false identities.
Still, they are much less useful for making subjective opinions such as penalties or player discipline. Key weaknesses include a lack of clarity and consistency.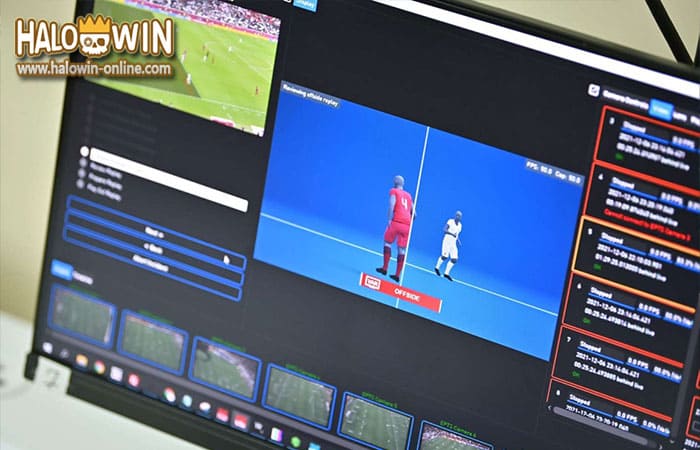 The use of VAR in the 2022 World Cup will face huge challenges
As part of the criticism against it, the system's efficiency at accomplishing tasks has also been questioned. According to Scott Stinson, Video Assistant Referee (VAR), like any other replay system, cannot fix human error and thus only adds to the controversy. This is because a decision-making process is still required.
Another key issue was the lack of transparency; teams had no way of knowing which incidents had been checked by the VAR team.
At a press conference after the group stage, FIFA referee committee president Pierluigi Collina showed a video of the decision-making process, as well as audio of conversations between VAR officials and referees. When asked if the audio could be made public, Collina responded enthusiastically, as it is used for rugby and cricket matches; however, she warned it might be premature.
Others mentioned the game-changing potential of video assistant referees (VAR). Initial concerns that using the system would significantly prolong games have not been substantiated, with each VAR review occupying an average of just 80 seconds of game time.
Video Assistant Referees (VARs) can spot fouls that would not have been called without the technology, leading to a huge increase in the number of penalties at the 2018 World Cup. The previous record for the most goals scored in a single World Cup was 17 goals, surpassing the 169 goals in this World Cup, of which 22 goals came from penalties (a total of 29 goals).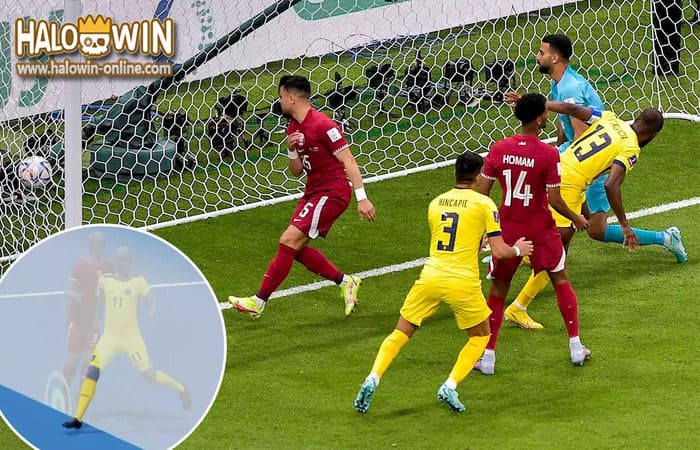 Jonathan Liew compares the current scenario with the implementation of a cricket decision review system. He discusses the system's impact on the game, arguing that it could lead to changes in football similar to the game of cricket.
UEFA recommended in February 2019 that players be shown a yellow card for making the "TV screen" gesture. In the latest game rules update, "excessive use of 'replay' (TV screen) signals" has been added to the list of violations for which players may be booked.
The early deployment of video assistant referee technology in the Premier League at the start of the 2019-20 season left both coaches and fans confused and inconsistent in their decision-making.
In 2022, whether the Premier League will implement VAR is still a topic of controversy. On September 3, 2022, in matches between Chelsea, West Ham United, Newcastle United, Crystal Palace, Brentford, and Leeds United, the decisions made by the video assistant referee all caused controversy.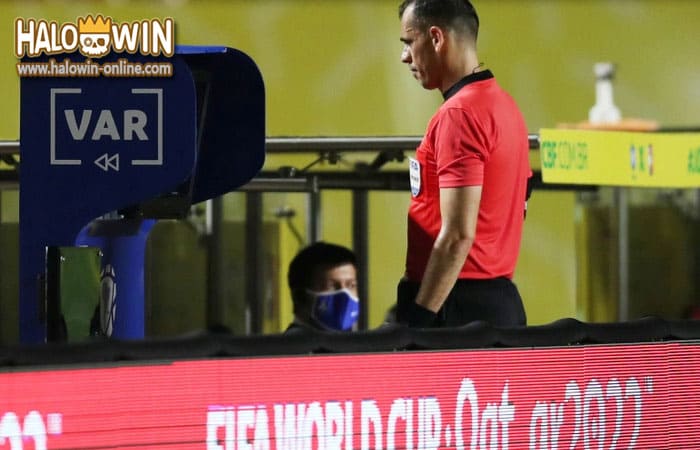 Conclusions on the use of VAR at the 2022 FIFA World Cup
On-field review (OFR) projectors will be available to referees at the upcoming World Cup. OFR can only be performed with the approval of the VAR. This guarantees that referees will always be on the field to make decisions, rather than having to rely on OFR for every decision on the fence. OFR may be administered when the ball is no longer in play or when the referee stops play specifically to enforce OFR.
Although after joining VAR, the controversy of the game will be greatly reduced, which will help judge the outcome. But it will delay the game time and reduce the excitement of the game. The 2022 World Cup will also face unprecedented challenges.
Top FIFA Online Betting Site in the Philippines: EsballPH HaloWin Bet
Join EsballPH HaloWin Bet for FIFA real money online betting, most reliable and legit Philippines online FIFA betting site. EsballPH HaloWin Bet offers variety sports betting options and bonus, you can bet on sports every week and win huge bonuses together!
Each FIFA bet has its odds, please be aware that higher odds comes with higer risk. Click on EsballPH HaloWin Bet Philipines Online Betting site to win big.
The previous sign up free ₱100 + registration bonus ₱88 casino activity has ended, but in order to continue to take care of the majority of EsballPH Halowin loyal players.
Now! EsballPH Halowin are once again launching the Register Free ₱100 Sign Up Bonus Sharing FB monthly FREE ₱38 Casino Promotion.
You can also click to enter the Online Casino Bonus & Promo introduction, which provides more diverse casino bonuses.