It is anticipated that new records will be set on the event's main stage when the World Cup 2022 takes place in just a few short weeks. The fact that Messi has performed so well in recent international competitions should also warn Qatar that they need to be prepared for the king. It is the opinion of HaloWin Bet that Lionel Messi will break at least one international record throughout the competition, which features a large number of records from which to choose. Continue reading to find out which record Lionel Messi will have an easier time breaking at the World Cup.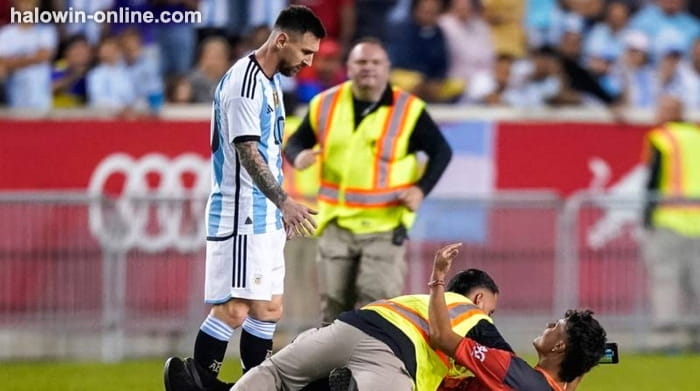 FIFA World Cup 2022: Messi likely to Break a Record in Qatar
Lionel Messi, a great player for Argentina, has a good chance of breaking a record while playing in the World Cup this winter and surpassing a significant career milestone in the process.
Messi had a very productive international break, as he contributed to Argentina's victories over Honduras and Jamaica by scoring four goals throughout the course of those two games. The fact that the star player for Paris Saint-Germain only played for 34 minutes of the friendly makes his performance against the latter even more amazing, as he scored two goals in that match.
This indicates that the 35-year-old player is in the very finest form that can be achieved on the international level as we move towards the World Cup in Qatar. Despite the fact that he led Argentina to the 2021 Copa America championship, Lionel Messi has not yet won the World Cup despite finishing in second place in 2014.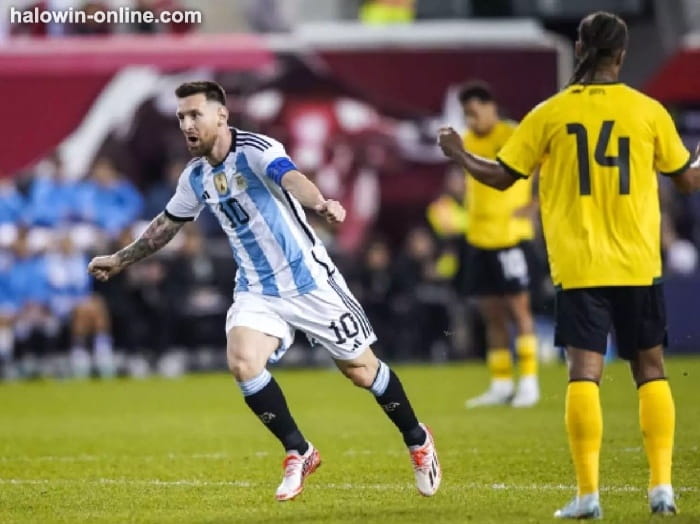 FIFA World Cup 2022: Messi Will Shine Over Other European Competitors
Argentina has a slight advantage over their European competitors for the trophy because the South Americans were able to play a warm-up game against the UAE before the tournament started. This gave Argentina the opportunity to prepare for the competition. If they make it all the way to the championship game, then they will have the opportunity to compete in a total of eight matches this winter.
Messi will be looking at those games as a significant opportunity to reach the remarkable milestone of 100 goals scored for Argentina in international competition. Messi has now scored 90 goals for Argentina since making his international debut back in 2005. He scored four times for the national team in the previous week alone.
It would not come as a surprise if the attacker scored the remaining 10 goals he needs to add to his total in the eight potential games he could play in November and December. Messi is only tied for third with two other players in the annals of football history when it comes to the most goals scored on the international stage. Both of those players have over 100 goals to their credit.
FIFA World Cup 2022: Players with the Highest International Goals in History
The first to reach the 100 goals milestone is the renowned Iranian striker Ali Daei, who played 148 games for his country and scored 109 goals in those games. The other is Cristiano Ronaldo, Messi's archrival, who has scored 117 goals in 191 appearances for Portugal.
It is not the only milestone Messi is attempting to achieve this winter; Argentina must avoid defeat in their first two games to set the international record for the longest unbeaten run. Messi is attempting to become the first player to score 50 goals in a single season. Lionel Scaloni's team hasn't lost in 36 games, while Italy holds the record with 37 games.
Regardless matter how well Argentina does in the World Cup, there is a possibility that Lionel Messi will decide to end his career as an international football player after the tournament and retire for a second time.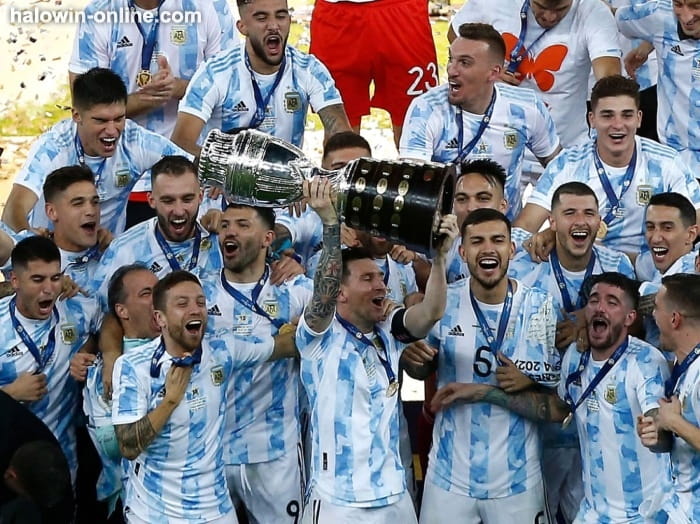 FIFA World Cup 2022: Leo Scaloni Speaks on Messi's Retirement
The importance of Lionel Messi's international career cannot be stressed enough, beyond a shadow of a doubt. Scaloni compared him to the renowned tennis player Roger Federer and stressed that those ideas should be ignored.
"He is like Federer. He retired and what happened when he retired? Everybody [was] excited, everybody is thinking, 'he won't be here anymore, he's not going to play anymore. How many of us would like to see Federer play tennis?" Scaloni said.
"Because it was wonderful to watch him play. The same will happen with [Messi] and more because football is a sport that moves much more. So, let's enjoy him. Everyone enjoys him regardless of the country, and seeing him is wonderful.
"I have the possibility of training him, but I would be a fan, I would pay a ticket to see him and I would buy his shirt, regardless of the country. So, the only thing left is to enjoy him, because I don't know if something like this will ever be repeated. So, you have to enjoy him and nothing else."
FIFA World Cup 2022: Conclusion
During the break from international competition, Lionel Messi's Argentine teammates came up with a new nickname for their star player. The player who has won the Ballon d'Or an unprecedented seven times is now referred to as "The Weasel" by his colleagues.
A weasel is a type of tiny mammal that has the potential to be harmful. This may be a reference to Messi's little stature and ability to make split-second decisions during games, which earned him the moniker "Little Monster."
The first day of the competition in Qatar is scheduled to begin on November 20. Group C consists of Argentina, Saudi Arabia, Mexico, and Poland. On November 22, they will play Saudi Arabia to begin their adventure in the year's most important and competitive football competition.
Read More hot topics About FIFA NEWS
Top FIFA Online Betting Site in the Philippines: Halowin Bet
If you want to make real money from FIFA betting, join Halowin Bet, one of the most reliable online FIFA betting sites in the Philippines. On Halowin Bet, you can find a variety of sports betting. We select only legit and reliable FIFA online betting sites that are 100% sure of their honesty and safety, what's more, you can bet on sports weekly to win bonuses up to ₱1100now!
Each FIFA bet has its odds, and profit will vary too. Please always remember: Higher odds come with higher risk. Go forward with the Halowin Bet in the Philippines to win ₱1100!