A ticket to watch Manchester City is currently the hottest in town. That's down to one thing —the outstanding, record-breaking form of Erling Haaland.
The Norway striker has scored 20 goals in 13 appearances since signing from Borussia Dortmund for what now looks to be a bargain £51 million. When he netted against Southampton in his team's eighth Premier League game of the season, Haaland became the fastest player to score 15 top-flight goals.
And if he continues scoring at his current rate, Erling Haaland could beat Alan Shearer's Premier League record of 260 — in just five years.
Understandably, football commentators, pundits and fans are already talking up the 22-year-old's potential to be the best ever, although he has a lot to do before he reaches that stratospheric level. He's yet to win a major trophy for one thing.
FIFA RANKINGS: 5 Strikers Whose Records Haaland Will Be Envious Of
That said, it's clear the player is ambitious, and will no doubt have his sights set on becoming an icon. So which goal-scoring luminaries does he have to emulate?
In this FIFA Rankings article, EsballPH HaloWin Bet picks five strikers from the last 20 years whose records Haaland will be chasing. Only time will tell if the giant center-forward can match their astonishing figures…
FIFA RANKINGS #5: Robert Lewandowski
The Polish number nine didn't leave Bayern Munich on good terms last summer. But, given what he achieved, he certainly deserves respect from fans of the Bavarian club.
Lewandowski scored a whopping 344 goals in 374 appearances in seven seasons with the German giants. 238 of these came in the Bundesliga, while another 69 were scored in the UEFA Champions League.
The record Haaland will be eyeing is Lewy's single-season league goal tally. In 2020-21, the prolific marksman netted 41 Bundesliga goals, shattering the great Gerd Muller's longstanding record. "Der Bomber" scored 40 in a sensational campaign in the 1971-72 season, just when the Germany legend was at the peak of his powers.
Lewandowski's incredible knack for goalscoring has continued at Barcelona, where he's netted 14 goals in his first 12 La Liga and UEFA Champions League matches. No wonder he's so revered back in Warsaw.
EsballPH HaloWin Bet Prediction: The smart money's on Lewandowski to finish top of the La Liga scoring charts this season.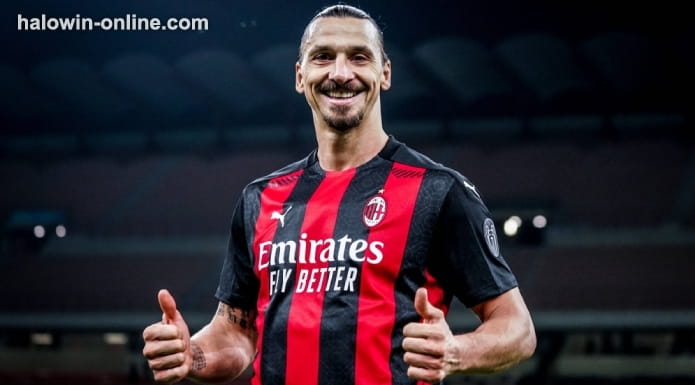 FIFA RANKINGS #4: Zlatan Ibrahimovic
The Swede talks about himself a lot, often in the third person. But he's earned the right to, with a stellar career that has continued into his 40s.
First, there's his style of play. Like Haaland, Zlatan is massive &mdash six feet five inches tall — and his physical presence terrifies defenders. He's incredibly athletic too, famous for his acrobatic volleys and peerless technique. For evidence, check out the extraordinary 35-yeard bicycle kick he scored against England in 2013.
He also has an enviable goal-scoring record, having scored 62 times in 121 appearances for his national team and netted 492 times in 815 professional club games. He's scored in each of the last four decades. Undeniably a heavyweight.
But it's Zlatan's trophy cabinet that Haaland will be most envious of. The legend has lifted 34 major honors in his career, including league titles in the Netherlands (twice), Italy (seven times), Spain, and France (twice). Truly one of the world's greatest strikers.
EsballPH HaloWin Bet Prediction: Zlatan is currently on the sidelines recovering from a knee operation. He may be into his 40s, but don't bet against him making a comeback &mdash and scoring &mdash for AC Milan this season.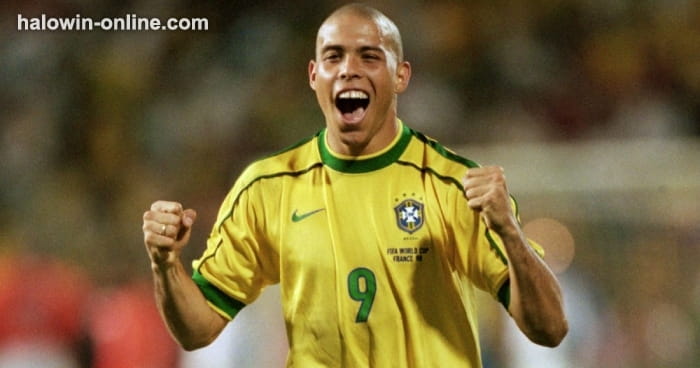 FIFA RANKINGS #3: Ronaldo
If there's one man who knows a thing or two about great strikers, it's Alessandro Nesta.
The former AC Milan defender came up against some of the best goalscorers in history during his glittering career. Last week he offered his verdict on Haaland and revealed the striker he believes to be the greatest of them all — Brazil's Ronaldo.
"Haaland is very good, but Ronaldo was something different," he said.
"I played against Messi, against Cristiano, but the Brazilian Ronaldo, for me, was different."
"He is the hardest attacker I've ever had to face. He was impossible to stop. The worst experience I ever had was playing against Ronaldo when we faced Inter in the 1998 UEFA Cup final in Paris.
"He's an incredible player. I have watched that game on video so many times since then, trying to work out what I did wrong. We lost 3-0, but I don't think now it was my fault. Ronaldo was simply unstoppable. He is so quick he makes everyone else look as if they are standing still."
High praise from a World Cup-winning defender widely regarded as one of the greatest ever.
Ronaldo's stats go some way towards backing it up; the Brazilian scored over 350 goals at the club level as well as 62 in just 98 games for his national team. He'll always be remembered for firing the Selecao to glory in the 2002 World Cup — and that winners medal is something Haaland is unlikely to ever get his hands on with Norway.
EsballPH HaloWin Bet Prediction: Ronaldo's Brazil to win the World Cup this year? They have an incredibly strong chance.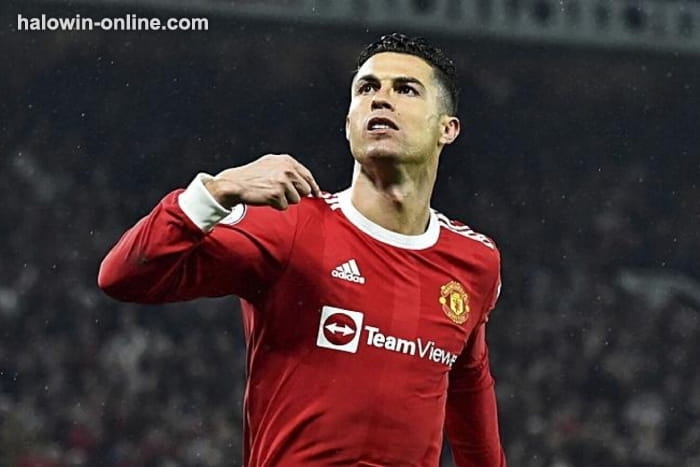 FIFA RANKINGS #2: Cristiano Ronaldo
When Ronaldo was Haaland's age, 22, it was the early 2000s and he was playing for Manchester United. At that point, the Portugal ace had a very respectable 82 goals to his name. Right now, the Norway superstar is on top with 155.
However, in his mid-to-late 20s, Ronaldo took his goalscoring to outrageous levels, netting a frankly absurd 50+ goals in six consecutive seasons between the age of 25 and 30. That means Haaland has to improve his scoring rate to beat CR7 by the time the Norwegian reaches 37.
And of course, there's the small matter of Ronaldo's five Ballon d'Ors, seven league titles across three major European countries, and five Champions League trophies.
EsballPH HaloWin Bet prediction: Haaland will almost certainly out-score Ronaldo this season — and every other striker in Europe.

FIFA RANKINGS #1: Lionel Messi
Messi's record is every bit as jaw-droppingly spectacular as Cristiano's, which is why the "who's the best" debate will rumble on for many years.
The Argentina ace has netted 781 goals (and counting) for club and country, won 11 leagues and four Champions League titles, and holds a whopping 47 world records.
But Messi is about more than just statistics. His skills are other-worldly and have perhaps been summed up best by former Liverpool defender, Jamie Carragher.
"Messi can take you to a place where you can't actually believe what you are seeing," Carragher told Sky Sports. "What Ronaldo does is what other players can do, Messi can do things you have never seen before."
Erling Haaland is an incredible talent, but he has an awfully long way to go to match Messi.
EsballPH HaloWin Bet prediction: Could this be the year Messi's PSG finally wins the UEFA Champions League? They have as good a chance as any of Europe's big guns.
Read More hot topics About FIFA NEWS
Top FIFA Online Betting Site in the Philippines: EsballPH HaloWin Bet
If you want to make real money from FIFA betting, join EsballPH HaloWin Bet, one of the most reliable online FIFA betting sites in the Philippines. On EsballPH HaloWin Bet, you can find a variety of sports betting. We select only legit and reliable FIFA online betting sites that are 100% sure of their honesty and safety, what's more, you can bet on sports weekly to win bonuses up to ₱1100now!
Each FIFA bet has its odds, and profit will vary too. Please always remember: Higher odds come with higher risk. Go forward with the EsballPH HaloWin Bet in the Philippines to win ₱1100!
The previous sign up free ₱100 + registration bonus ₱88 casino activity has ended, but in order to continue to take care of the majority of EsballPH Halowin loyal players.
Now! EsballPH Halowin are once again launching the Register Free ₱100 Sign Up Bonus Sharing FB monthly FREE ₱38 Casino Promotion.
You can also click to enter the Online Casino Bonus & Promo introduction, which provides more diverse casino bonuses.