In preparation for the FIFA World Cup 2022, strategies have been developed to prioritize the safety and well-being of attendees and fans of sporting events especially due to COVID-19. According to the information gathered by Halowin Bet, the implementation of the Qatar Travel and Return Policy is a positive step forward in terms of protecting the people dwelling in Qatar. Following the requirements outlined in the policy, Halowin Bet compiled a list of the essentials.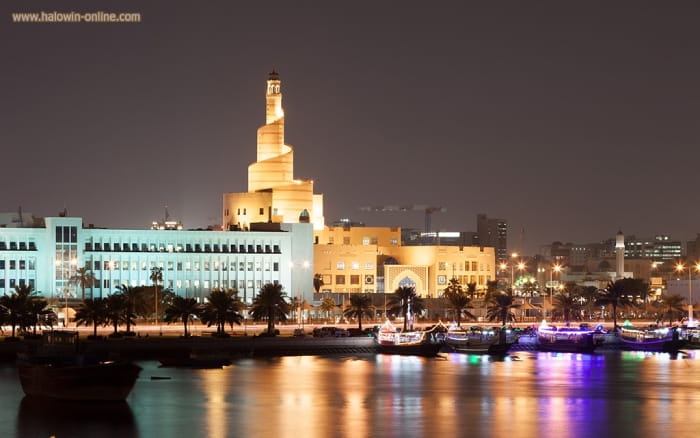 FIFA World Cup 2022: ​General Policies
It is strongly recommended that citizens and residents take extreme caution when traveling to international places, taking into account both their current immunization status and the degree to which COVID-19 is spreading in the country to which they are traveling.
Before making plans to visit the State of Qatar, passengers must ensure that they are aware of any alterations that may have been made to the travel and return policy through official sources and websites.
At all times, tourists are expected to behave under the regulations that have been put in place in Qatar to prevent the further spread of COVID-19.
No longer need to utilize the COVID-19 Country Red Risk Classification.
However, visitors who test positive for COVID-19 after arriving in Qatar must undergo self-isolation measures per the procedures that are followed in the State of Qatar. Quarantine is no longer required for all tourists arriving from outside the country.
Upon arrival in the State of Qatar, all citizens and residents aged 6 years and older must take a Rapid Antigen (RAT) test within 24 hours at one of the Primary Health Care Centers or private medical centers. It is important to note that the health status in the Ehteraz Application will be updated to become gray if the test procedure is not complied with.
The State of Qatar requires visitors aged 6 and older to bring a certificate proving that they have either passed a Polymerase Chain Reaction (PCR) test with a negative result that is valid for 48 hours or a Rapid Antigen Test (RAT) certificate that is valid for 24 hours before they board a flight to the country. Please be aware that the Rapid antigen self-test is not acceptable for use when traveling.
Testing for COVID-19 is not required for children aged 0 to 5 years old.
It is important to note that nationals and residents of the GCC are not permitted to participate in the pre-entry online registration process. Instead, they must download the Ehteraz mobile app and activate it on their mobile phones by inserting a local or foreign SIM card.
All other categories that are not included in the previous section 8 are also required to download the Ehteraz mobile app, activate it on their mobile phones by inserting a local or international SIM card, and register in the pre-entry online registration system through the website (www.ehteraz.gov.qa) at least three (3) days before arriving in the country. It is required that all essential documentation, including certifications of COVID-19 immunization or recovery, be uploaded.
FIFA World Cup 2022: Policy Regarding the Ehteraz Application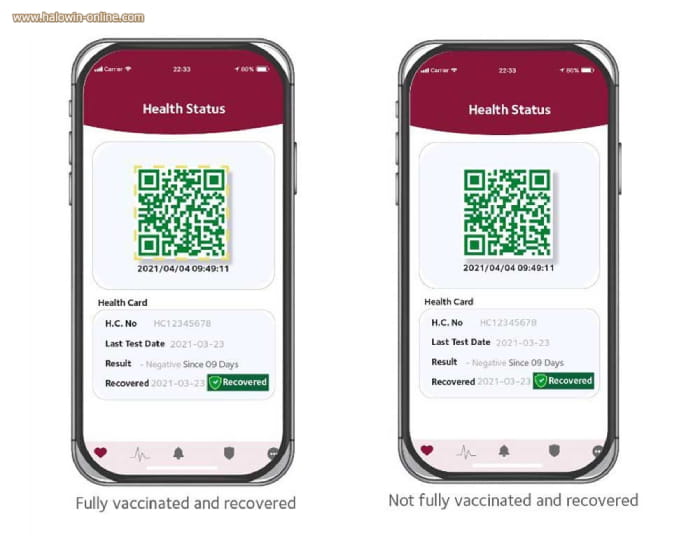 At the ports of entry into Qatar, visitors must have the Ehteraz App installed on their mobile phones and have activated it before entering the country. To accomplish this, the traveler needs to have the following items:
SIM card purchased from Ooredoo or Vodafone, both service providers in Qatar, or an international SIM card.
Mobile internet connection.
The mobile device must be compatible with Android 6 and later versions, as well as iOS 13.5 and later versions.
You can get the Ehteraz App software from the Google Play Store, the Apple App Store, or any other web search engine and then download and install it on your mobile phone.
Suppose a passenger does not already possess a SIM card or smartphone before arrival. In that case, they will have the opportunity to acquire one at Hamad International Airport or the Abu Samra border crossing.
It is necessary to have the Ehteraz mobile application on your phone and the health status displayed as green to enter public facilities everywhere in Qatar.
If a person in Qatar has received all recommended vaccinations, their Health Status on the Ehteraz app will be displayed in green within a golden border.
The Health Status of citizens, residents, and tourists who have received the vaccine outside of Qatar will remain green without a golden frame until their vaccine data is updated in the system or through the Overseas Vaccine Portal. This will occur until the end of the vaccination period (www.ehteraz.gov.qa).
Until the result of their COVID-19 test comes back negative, the Health Status on the Ehteraz App will continue to display a red warning icon during the entirety of the isolation time.
This policy does not apply to diplomats, anyone holding administrative cards, or VIP visitors arriving in the country on official state business. ​
FIFA World Cup 2022: The WHO Intervention
The World Health Organization and the Qatar Ministry of Public Health are driving efforts to help make this year's event of the world's game of football a shining star for health and safety and a launchpad for sharing lessons with major sporting events in the future.
Qatar will soon take center stage in world sports, and these efforts are being driven forward in preparation for this.
The FIFA World Cup Qatar 2022, scheduled to take place in Doha from the 20th of November to the 18th of December, provides a one-of-a-kind platform for us to promote health all over the world and communicate that sport and health go together.
They are interconnected, and when they come together, they result in a celebration for billions of people all over the world that is filled with joy, well-being, and unity.
FIFA World Cup 2022: The Goals of Sports for Health
The World Health Organization's (WHO) partnership with "Sport for Health" has two primary goals: the first is to work with key partners to assist in making the 2022 FIFA World Cup - which will be the first to be held in the Middle East - healthy and safe; the second is to capture and share lessons learned with our partners and organizers of other large sporting events.
Since the partnership, which was initiated in October of last year and is backed by FIFA and the Supreme Committee for Delivery and Legacy as part of a drive to promote health all over the world through football, WHO has worked in close collaboration to promote physical health and overall well-being through several different channels.
Among these are participating in the third edition of the "Walk the Talk: Health For All Challenge" in Geneva, increasing awareness of the harms caused by smoking on World No Tobacco Day, and encouraging health and nutritional awareness during the holy month of Ramadan.
This organization's plan is working to guide how to help improve the physical and mental health of all people globally through sports.
Our primary focus areas are healthy diets and nutrition, physical activity, and the control of tobacco use. Other areas of focus include mental health and health security.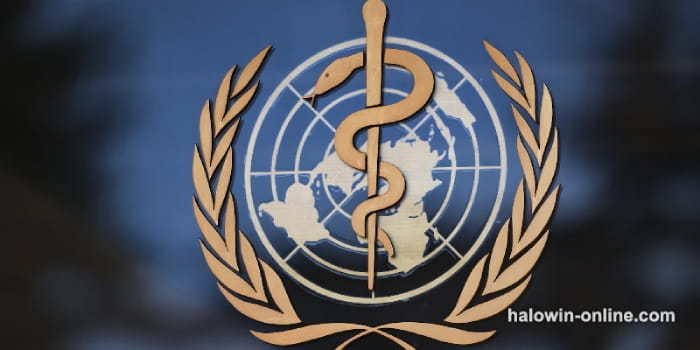 FIFA World Cup 2022: The WHO Partnership
The World Health Organization (WHO) is committed to working with partners to ensure that all necessary steps are taken to ensure the safety and security of sporting events such as the FIFA World Cup.
These steps include ensuring the implementation of protocols for mass gatherings inside and outside of stadiums and adhering to control measures to protect people from outbreaks of infectious diseases.
The World Health Organization has committed to working together during the FIFA World Cup in Qatar this year and beyond to harness the transformative power of sport to assist people in leading the healthiest lives possible.
WHO are all aware that collaboration is necessary to achieve success in sports. The same holds for preserving and enhancing one's state of health.
FIFA World Cup 2022: Health Insurance
Visitors visiting Qatar can access medical treatment at any country's private or public hospitals, medical centers, clinics, or pharmacies. In public hospitals, anyone with a valid Hayya Card can access free emergency care and other urgent medical services. However, the Ministry of Public Health advises spectators from other countries to purchase travel insurance that includes medical coverage for their time in Qatar. Fans should keep checking the Ministry of Public Health for new information about Qatar's healthcare facilities. As the FIFA World Cup 2022 progresses, Halowin Bet will continually update you on everything happenings.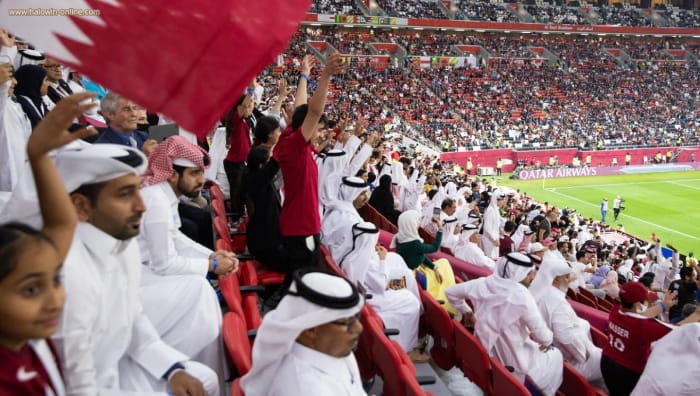 FIFA World Cup 2022: Halowin Bet Conclusion
The first two weeks of the tournament are the most stressful for tournament organizers and FIFA, as it is when the most matches will be played every day, and the most fans from the 32 competing nations will be visiting the various fan zones, tourist attractions, and stadiums. During the weekend of November 26-27, it is possible, according to certain estimates, that there might be as many as 350,000 traveling fans in Doha at the same time. It's for the fans' own safety that the rules have been established, so they should observe them.
Read More hot topics About FIFA 2022 Qatar
Top FIFA Online Betting Site in the Philippines: Halowin Bet
If you want to make real money from FIFA betting, join Halowin Bet, one of the most reliable online FIFA betting sites in the Philippines. On Halowin Bet, you can find a variety of sports betting. We select only legit and reliable FIFA online betting sites that are 100% sure of their honesty and safety, what's more, you canbet on sports weekly to win bonuses up to ₱1100 now!
Each FIFA bet has its odds, and profit will vary too. Please always remember: Higher odds come with higher risk. Go forward with the Halowin Bet in the Philippines to win ₱1100!