Officials in the UK may have used the code phrase "London Bridge is down" to tell the prime minister and other government members about Queen Elizabeth II's death, and then the rest of the world, where she was a head of state or a figurehead. Unfortunately, this situation was a chance to hurt English Football's reputation for bringing people together through acts of mutual respect when society is in turmoil. When King George VI died on February 6, 1952, a full set of football league games happened three days later. But because Queen Elizabeth II has lived so long, historical precedent is so far away that it doesn't matter much. The death of Queen Elizabeth, on the other hand, has changed a lot in UK English Football. Halowin Bet looks at how much her death affected and changed things below.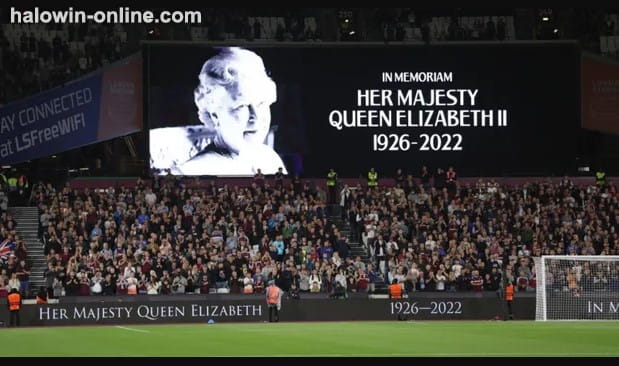 FIFA News: Queen's Death and English Football
Halowin Bet found out that many sports events in the UK have been moved as a sign of respect and in memory of the Queen. Queen Elizabeth II died on September 8, 2022, after a historic 70-year reign.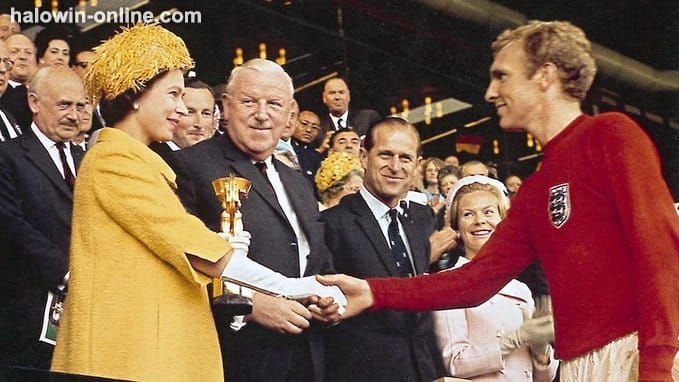 When the Queen was on the throne, she witnessed many of the most important events in the history of British football. Queen Elizabeth II has left "a lasting and indelible mark on our national game" by giving England its only World Cup in 1966 and paying tribute to the Lionesses after they won the Euros in the summer of 2022. As a sign of respect, English football has canceled all games last weekend, from the highest to the lowest. After England did it, the Scottish, Northern Irish and Welsh football associations did the same. Even though the Football Association (FA) lifted its ban on the sport, all of the games that were supposed to take place on September 19, the day of Queen Elizabeth II's funeral, have been moved because of other problems. This means three more matches that were supposed to happen this week will not happen. This weekend, the Premier League games between Chelsea and Liverpool and between Manchester United and Leeds United will not happen. The game scheduled for Thursday night between Arsenal and PSV Eindhoven has also been canceled. Even though this weekend's planned rail strike has been called off, the match between Brighton and Crystal Palace will still not happen. Because of the planned strike, the game had to be put off first.
FIFA News: How Will British Football Mark the Death of Queen Elizabeth II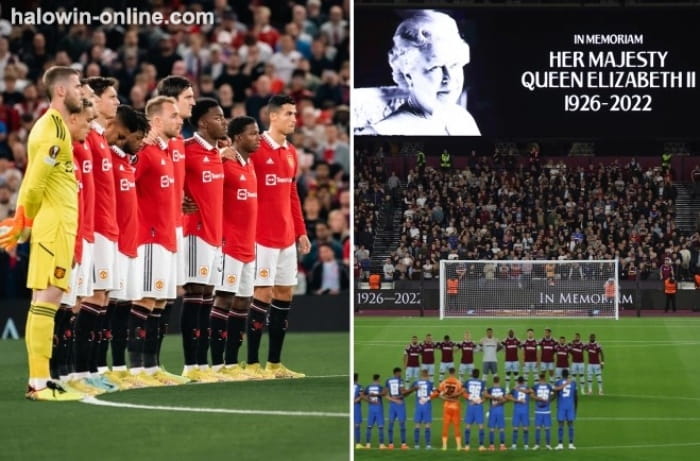 When it was announced last Thursday that Elizabeth II had died, almost every club in the British football pyramid posted a tribute. The FA has asked all English clubs, leagues, and competitions to hold a minute of silence before games and to encourage players to wear black armbands. All flags at Wembley Stadium and St. George's Park will be lowered to half-staff during the national period of grief. Also, there will be a minute of silence at all football games in Scotland, Wales, and Northern Ireland. Halowin Bet also noticed the match between Manchester United and Real Sociedad started after the news came out, but not before both teams stopped for a moment of silence. Before the Manchester United vs. Real Sociedad game at Old Trafford, the crowd stopped moving, and the air was full of tension. On social media, the Premier League teams have posted black-and-white versions of their logos with messages of sadness.
FIFA News: Are the Champions League, Europa League, and International Football Affected
Rangers' Europa League game against Napoli on September 13 was moved to September 14 because it involved a team from the UK. After Queen Elizabeth died, the delay was blamed on "severe limits on police resources and organizational challenges." UEFA has confirmed that Arsenal's Europa League group match against PSV on September 15 in London has also been moved for the same reasons as the Rangers match. The match between the Gunners and Manchester City at home in the Premier League on Wednesday, October 19, has been moved to Thursday, October 20. But on September 13, Liverpool will play Ajax at Anfield in a Champions League game. On September 14, Manchester City beat Borussia Dortmund, and, as planned, Chelsea played RB Salzburg.
FIFA News: When will the Postponed Games Be Played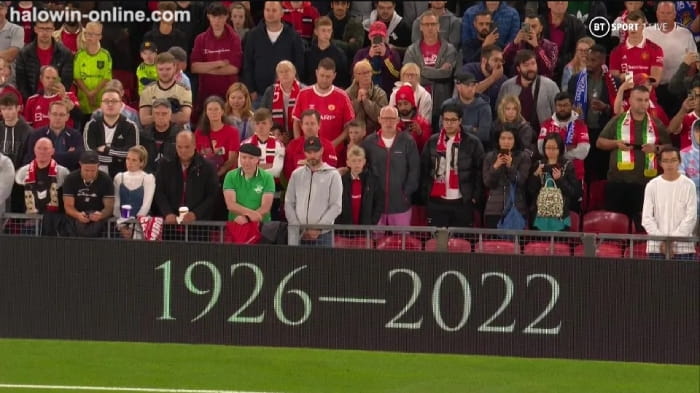 The World Cup in the middle of the season makes things even more complicated. English football doesn't have much room to add more games because European clubs have agreed not to change their schedules to make room for this one-of-a-kind campaign. This is a problem for Arsenal specifically. UEFA will want the group stages to be over by November 7, so they can hold the draw for the knockout rounds of the Europa League. The next game the Gunners are supposed to play is on October 19 against Manchester City. However, there are no more than four days between their games between now and the start of the World Cup in November, so the club is likely to ask the Premier League for permission to move a game. Insiders at the Emirates Stadium said that Arsenal wanted to play the game and was looking "somehow" to fit it into their schedule. They also said that in talks with UEFA, the idea of forfeiting the game like Tottenham did last season against Stade Rennais. There isn't enough time left in 2022 to finish all of the Premier League games.
Halowin Bet knows that April is when the top flight's first-midweek prime time slot becomes available. Between then and now, dates around the English Football for EFL Cup and FA Cup replays could be used if clubs weren't playing in those tournaments. However, doing so would require broadcasters to work together, which they don't always do. This could also be said about UEFA, which doesn't like putting Champions League games against the best teams in Europe on the same days as the best games in their leagues. Due to COVID-19's schedule disruption, the FA has canceled FA Cup replays for the past two seasons to make time for other games. The season cannot be allowed to continue until its official end date of May 28 without significant disruption; the FA Cup Final is the following week, followed by the Champions League Final and an international break. Teams competing in European competitions may face unique difficulties. It will be difficult for Chelsea, Liverpool, and Manchester United to play their make-up games if they progress far enough in the Champions League, Europa League, or Europa Conference League. A calm, snow-free winter and no repeat of last year's COVID-19-caused fixture drama are all needed for the Premier League. By the start of the New Year, they should have a better idea of how they can conceive of such games.
FIFA News: Conclusion
The EPL and other leagues in the UK were bittered and had no option other than to pay lasting respect to the queen. Halowin Bet joins the rest of the world to say God bless the queen, and also God bless the king.
Read More hot topics About FIFA
Top FIFA Online Betting Site in the Philippines: Halowin Bet
If you want to make real money from FIFA betting, join Halowin Bet, one of the most reliable online FIFA betting sites in the Philippines.On the Halowin Bet, you can find a variety of sports betting. We select only legit and reliable FIFA online betting sites that are 100% sure of their honesty and safety, what's more, you can bet on sports weekly to win bonuses now!
Each FIFA bet has its odds, and profit will vary too. Please always remember: Higher odds come with higher risk. Go forward with the Halowin Bet in the Philippines to win ₱1100!