In this FIFA 22 Predictions article, we argue that they're capable of winning the big one - the World Cup. We'll assess the manager, the tactics he's likely to employ, his playing squad, and how his team has performed in recent matches.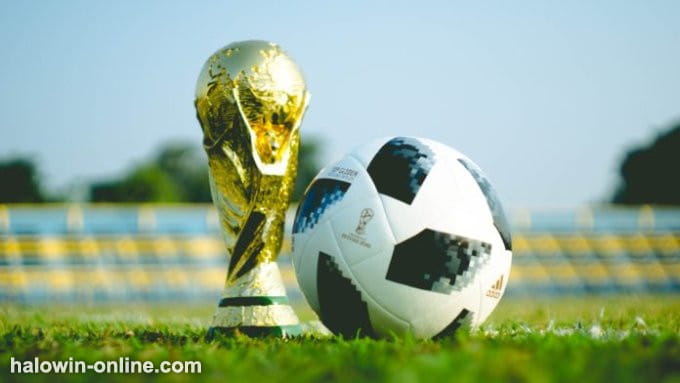 FIFA 22 PREDICTIONS: Can Portugal Win The World Cup
Portugal may not be among the teams with the shortest odds to win this year's World Cup, but there are several reasons you can't discount them as potential winners.
First, and most obviously, they can call upon the services of the most prolific international player of all time, Cristiano Ronaldo. Next, in coach Fernando Santos, they have an experienced tactician who's seen it, done it, and got the t-shirt. Finally, this is a squad that has winning know-how; Os Navegadores have won two trophies in the last six years, the 2016 European Championship and the 2019 Nations League.
The Manager: Fernando Santos
Right now, there are big questions amongst Portugal fans about whether Fernando Santos is the right manager to lead Portugal in the World Cup. But history shows that writing off this head coach can leave you looking more than a little silly.
Santos has 35 years of managerial experience, having started as an assistant for Estoril, where he spent most of his playing days, before spells at some of the top clubs in his homeland - Porto (with whom he won the Portuguese Liga and domestic cup), Benfica and Sporting.
He then moved to Greece, where he guided AEK Athens to a cup win whilst being named Manager of the Year. That led the Greek FA to appoint him head coach of the national team, and he guided the Piratiko to two major tournaments - Euro 2012 and the 2014 World Cup - making the knockout stages each time.
Then, Portugal came calling. His appointment initially underwhelmed fans, but Santos has achieved unprecedented success with the Selecao. He masterminded their surprise 2016 European Championship triumph and lifted the UEFA Nations League in 2019.
Admittedly, Portuguese performances have been lackluster over the last couple of years. They were underwhelming at both the 2018 World Cup and 2020 European Championships, and, given the pool of talent he has available, many argue that Santos's side should be doing better.
But, as the manager has twice proven he's capable of guiding his team to silverware, who's to say they won't surprise a few people in Qatar?
World Cup Portugal Style Of Play
One of the main complaints against Santos is that his teams are overly cautious. In 2016, Portugal lifted the European Championship trophy having won just a single game inside 90 minutes. And they crashed out of the 2018 World Cup in the round of 16 to Uruguay, after failing to assert dominance over the South Americans.
Since then though, Santos has changed his system, switching from 4-4-2 to a 4-3-3. Cristiano Ronaldo is still the main man up front, usually with support from Liverpool's Diogo Jota and Porto's Otavio (who's been attracting attention from Premier League clubs recently).
In midfield, the evergreen Joao Moutinho of Wolves tends to hold, with his clubmate Ruben Neves, Bernardo Silva of Manchester City, or Manchester United star Bruno Fernandes alongside him.
In defense, the Portuguese have plenty of experience. Jose Fonte and Pepe may have a combined age of 77 but they're still regular picks at center-back. Paris Saint-Germain's Danilo Pereira (30) is a slightly more youthful option.
Joao Cancelo of Manchester City and PSG's Nuno Mendes offers plenty of dynamism at full-back. While in goal, 34-year-old Rui Patricio of Roma is still going strong, with 104 caps to his name.
World Cup Portugal Recent Form
In their World Cup qualification group, Portugal won 5, drew 2, and suffered a single defeat - a shock 2-1 home reverse to eventual group winners Serbia, courtesy of a last-minute Aleksandar Mitrovic goal.
In this summer's Nations League games, Santos's men drew 1-1 with Spain, hammered Switzerland 4-0, and then enjoyed a comfortable 2-0 win over the Czech Republic. The Swiss clawed back some pride in the return fixture, battling to a 1-0 win in Geneva.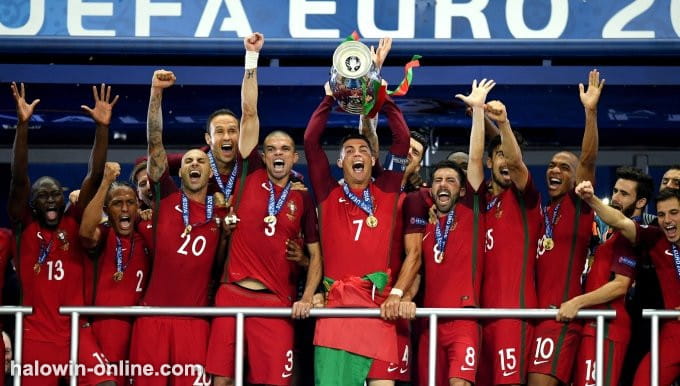 World Cup Opponents
The Selecao kick off their World Cup campaign against Ghana on 24 November, but all eyes will be on their second game as Santos's men have a chance to avenge their 2018 round of 16 defeat to Uruguay.
Winning both of those matches will relieve pressure on their final match - a potentially tricky encounter against South Korea. Should they make it through Group H, Portugal will either face a mouth-watering meeting with Brazil, a clash with familiar foes, Serbia or Switzerland, or a game against Cameroon. On their day, the Iberians can beat any one of those opponents - including the well-fancied South Americans.
World Cup Portugal Star Player: Cristiano Ronaldo
There's no denying Cristiano Ronaldo's genius. He's the greatest international goalscorer of all time (by quite some distance), has broken records for Real Madrid, and won more trophies than most people would feasibly be able to fit into their homes.
At 37 years old, he's still one of the best-attacking players around - he finished top scorer at Manchester United in 2021-22 with 18 goals in all competitions and at times rescued them almost single-handedly. He was the bright spot in an otherwise abject campaign.
So far this season, he's not been an automatic starter for new boss Erik ten Hag. Cristiano Ronaldo started his side's 2-1 victory over Liverpool on Premier League Matchday 3 on the bench. But, as a consummate professional, he took it well. And, should he stay at the club, you feel it's only a matter of time before he makes an impact under the Dutchman.
Given that it's likely to be his last World Cup, Cristiano Ronaldo's will to win in Qatar will be huge. And that's a dangerous thing for Portugal's opponents to have to contend with.
World Cup Portugal Breakthrough Star: Nuno Mendes
Paris Saint-Germain signed the 20-year-old on a permanent deal from Sporting Lisbon in May, having made 37 appearances and provided 2 assists on loan last season.
Admittedly, Nuno Mendes has already featured for Portugal at a major tournament, having made two appearances off the bench during Euro 2020. But now he's made the left-back slot his own and, as his country's youngest regular starter, he's expected to have a real impact at the World Cup.
Read More About Other Potential World Cup Winners
Top FIFA Online Betting Site in the Philippines: Halowin Bet
If you want to make real money from FIFA betting, join Halowin Bet, one of the most reliable online FIFA betting sites in the Philippines.On the Halowin Bet, you can find a variety of sports betting. We select only legit and reliable FIFA online betting sites that are 100% sure of their honesty and safety, what's more, you can bet on sports weekly to win bonuses now!
Each FIFA bet has its odds, and profit will vary too. Please always remember: Higher odds come with higher risk. Go forward with the Halowin Bet in the Philippines to win bonus!